February 22, 2017 - 2:06 pm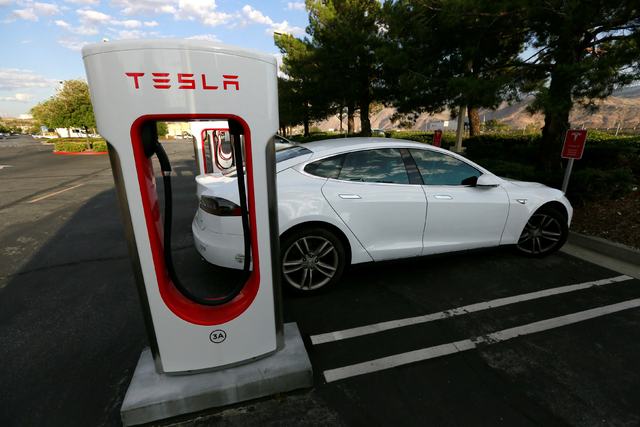 Tesla Inc. on Wednesday reported a loss of $121.3 million in its fourth quarter.
On a per-share basis, the Palo Alto, California-based company said it had a loss of 78 cents. Losses, adjusted for one-time gains and costs, were 69 cents per share.
The results fell short of Wall Street expectations. The average estimate of nine analysts surveyed by Zacks Investment Research was for a loss of 13 cents per share.
The electric car maker posted revenue of $2.28 billion in the period, exceeding Street forecasts. Five analysts surveyed by Zacks expected $2.2 billion.
Tesla shares have climbed 28 percent since the beginning of the year. In the final minutes of trading on Wednesday, shares hit $273.51, a rise of 54 percent in the last 12 months.
RELATED
Tesla begins producing battery cells at Nevada gigafactory