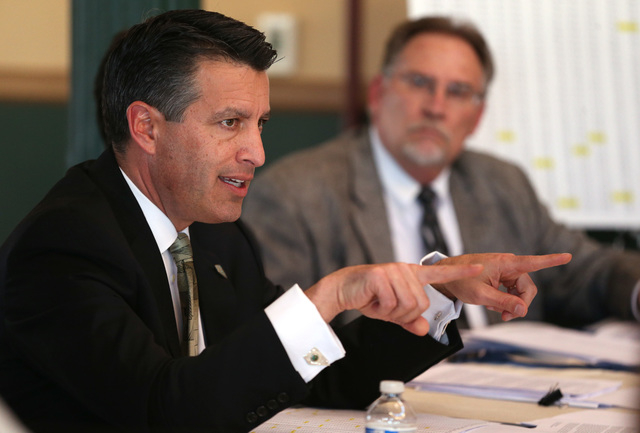 Nevada clung to the top 10 in a national think tank's measure of economic competitiveness.
The state's No. 10 ranking in the American Legislative Exchange Council's "Rich States, Poor States" study was a downgrade from No. 8 in 2014.
"If policymakers want Nevada to keep its competitive edge, ensuring that state spending and taxes are kept at reasonable levels is of critical importance," said Jonathan Williams, vice president of the council's Center for State Fiscal Reform and a study coauthor.
Gov. Brian Sandoval has suggested a spending plan with a new business license fee to raise $250 million a year for education. State legislators are debating Sandoval's proposal, as well as competing bills that would increase the state's existing modified business tax.
The Virginia-based council, made up of conservative state legislators and private-sector representatives, gauges competitiveness through tax rates, regulatory burdens and labor policies. States with low taxes and right-to-work laws typically rank higher.
Utah ranked No. 1 in the latest report. Others in the top 10 were North Dakota, Indiana, North Carolina, Arizona, Idaho, Georgia, Wyoming and South Dakota.
New York ranked No. 50. California, an important Las Vegas feeder market for both tourists and new residents, placed No. 44. Other Western states in the bottom 10 were Montana, at No. 43, and Oregon, at No. 45.
To see the report, visit www.alec.org/rsps.
Contact Jennifer Robison at jrobison@reviewjournal.com. Find @J_Robison1 on Twitter.