A robot at the Sphere can tell you where your seat is
Updated September 19, 2023 - 9:31 pm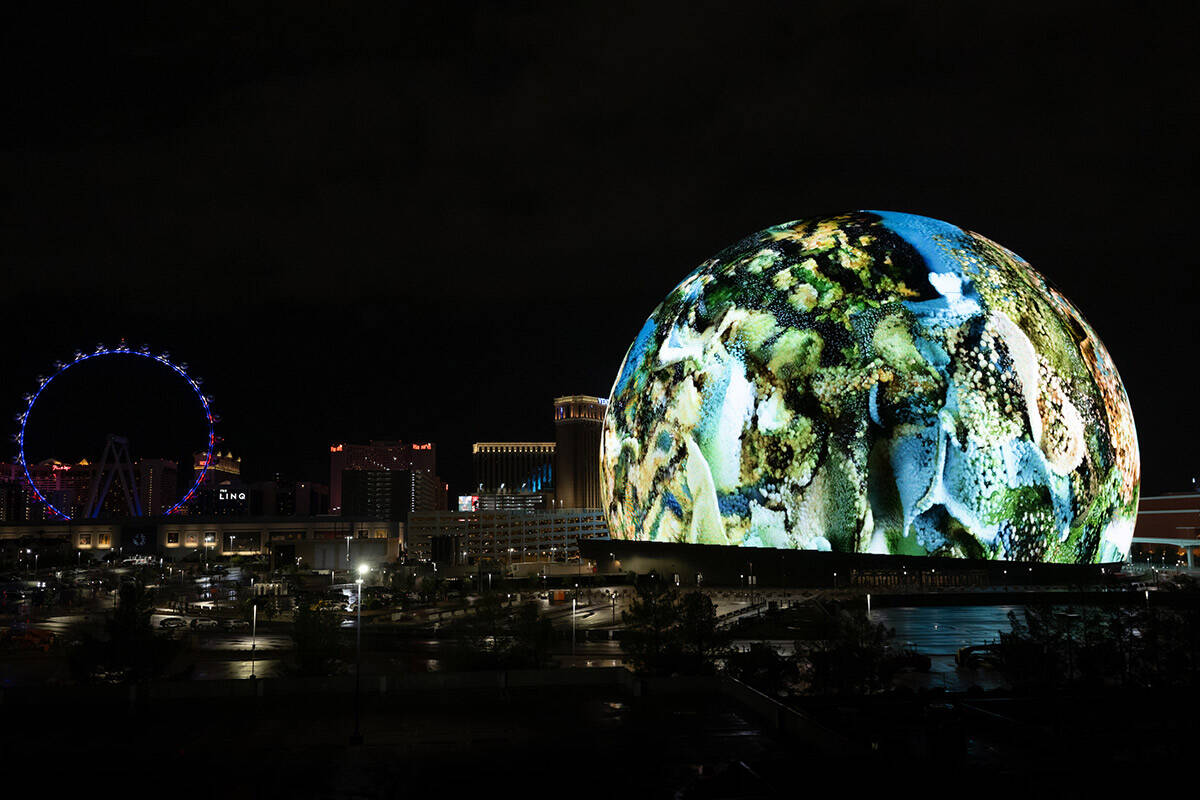 The Sphere just got more futuristic.
Humanoid robots will be the new entertainment venue's "spokesbots" for guests to interact with when they visit, the company behind the 17,500-seat venue said in a Tuesday news release.
Five robots named Aura will interact with guests inside the Sphere's grand atrium, and the robots are expected to be an integral part of the The Sphere Experience featuring Darren Aronofsky's "Postcard from Earth."
Forget chat bots, come chat with some real bots 🤖
Aura the Robot, the world's most advanced humanoid robot, will permanently reside at Sphere and interact with guests along their journey. She can't wait to meet you! 👋 pic.twitter.com/z2ZdW69LCC

— Sphere (@SphereVegas) September 19, 2023
"Aura's role at Sphere marks a truly innovative application of robots, providing guests from around the globe with an opportunity to move into the future of entertainment and interact within a new technological frontier," David Dibble, CEO of MSG Ventures, said in a statement. "Our vision with every aspect of Sphere is to transform the way people experience live events, and with Aura we are pushing the boundaries of how robotics can be used to enhance our guests' journey through the venue."
Aura robots will be programmed to tell the story of humanity's history of innovation, along with details of the Sphere's design and engineering. The robots will also be able to answer guest questions on directions around the venue and about the day's performances.
McKenna Ross is a corps member with Report for America, a national service program that places journalists into local newsrooms. Contact her at mross@reviewjournal.com. Follow @mckenna_ross_ on X.