Atari gives glimpse at proposed Las Vegas hotel
Updated October 14, 2020 - 5:48 pm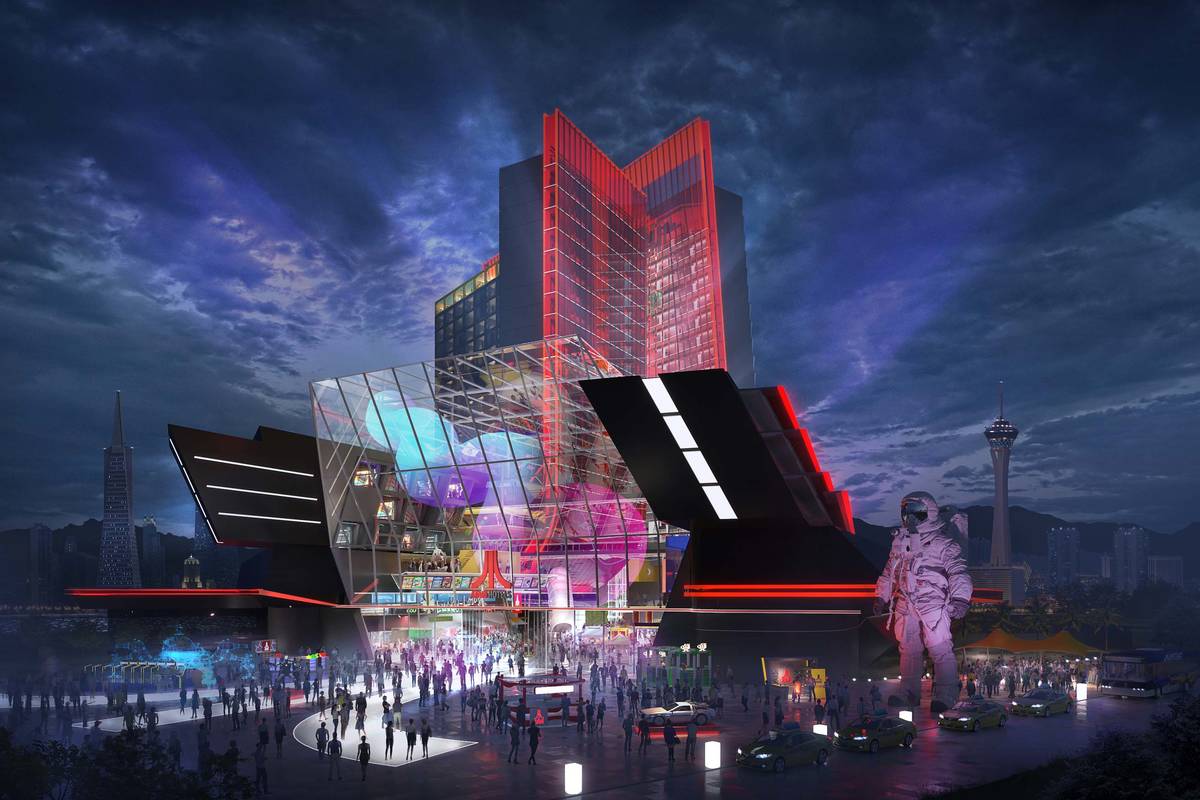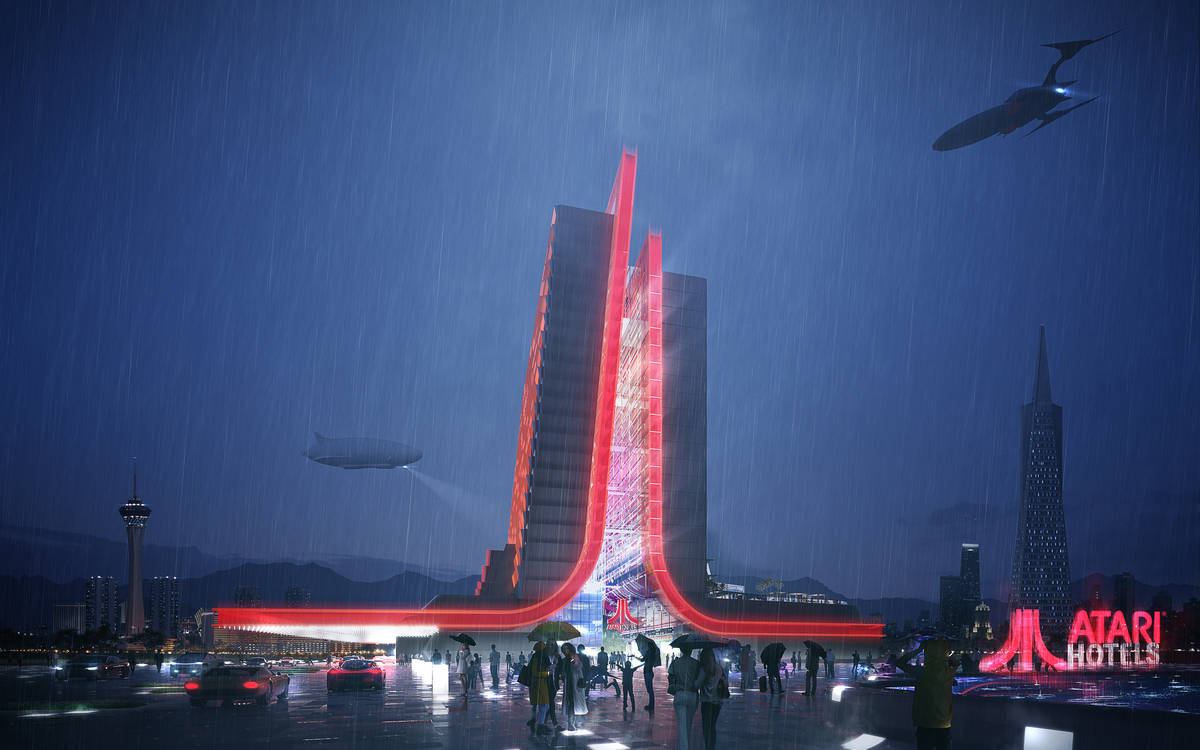 The firm behind a proposed chain of Atari-branded hotels in Las Vegas and other cities unveiled more details and made big promises Wednesday, saying Southern Nevada's outpost "will bring an experience that has never existed in a market primed for evolution."
Atari Hotels developer GSD Group released project renderings and announced the planned hotel chain would offer an experience "inspired by, and built with, classic and modern video game culture in mind."
It also said that unlike other hospitality properties in the Las Vegas area — a place packed with massive casino resorts — Atari "will give guests the chance to explore and enjoy groundbreaking hospitality innovations, business opportunities, and a revolutionary variety of entertainment options."
Plans call for the hotel to have around 400 rooms and feature the Atari logo, or at least a form of it, on the side of the building.
Scottsdale, Arizona-based GSD is looking to build the project near the Strip on 5 to 7 acres, aims to open it at the end of 2022, and is looking to include a casino, partner Napoleon Smith III said in an interview.
He declined to say whether the firm is under contract to acquire a project site, adding it will announce the location shortly.
"This entire hotel is designed for gamers to feel at home," he said.
Las Vegas has a long history of developers pitching big plans and never following through, including for themed hotels, and for some locals, the Atari concept might feel all too familiar.
Smith contends there is heavy demand for a video game-focused property and noted his group is "pretty heavily financed privately."
He also said the Atari brand "has such iconic nostalgia to it."
Plans for the hotel chain were announced in January, before the coronavirus pandemic upended daily life and devastated Las Vegas' tourism-dependent economy.
Las Vegas is slated to have the first Atari property. GSD views it as a "great market" where people can gamble on e-sports, Smith said.
According to Wednesday's news release, GSD also plans to open a location in Phoenix and secured the rights to build Atari hotels in Austin, Texas; Chicago; Denver; San Francisco; San Jose, California; and Seattle.
The hotels are slated to include gaming arenas, "retro-style" arcades and themed restaurants and bars, the company said.
Smith's firm has a licensing agreement with Atari, which was founded in 1972 and owns and manages more than 200 games and franchises, including Centipede and Pong.
Contact Eli Segall at esegall@reviewjournal.com or 702-383-0342. Follow @eli_segall on Twitter.