Future of north Las Vegas Strip linked to its pre-recession past
September 16, 2017 - 4:00 am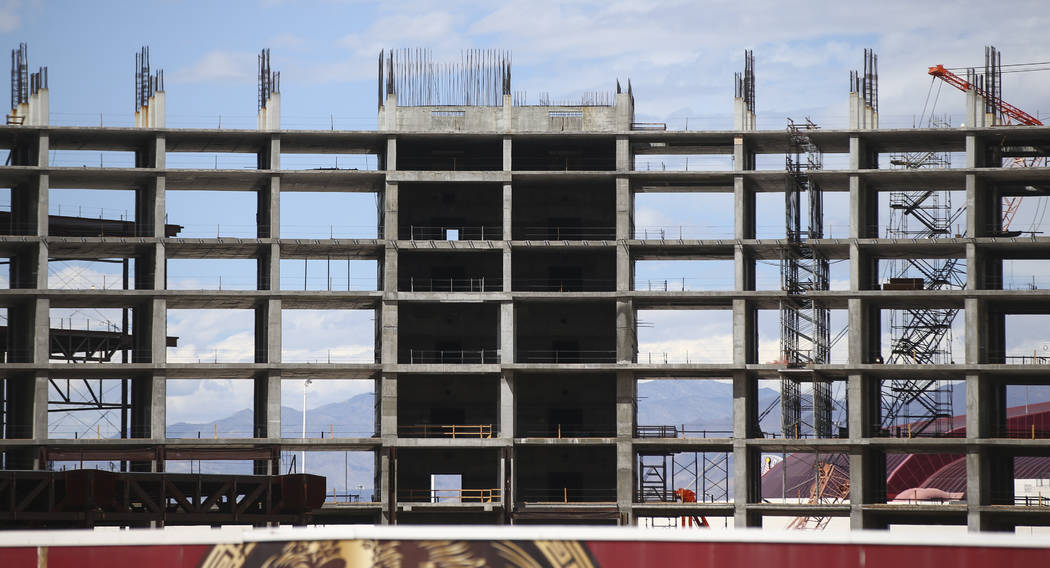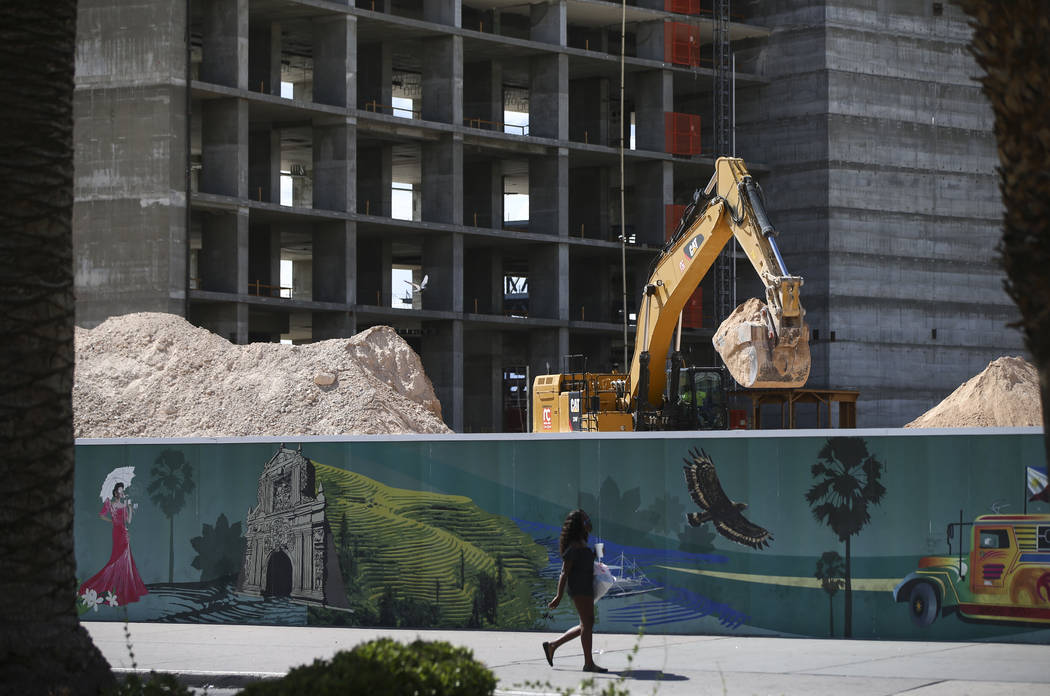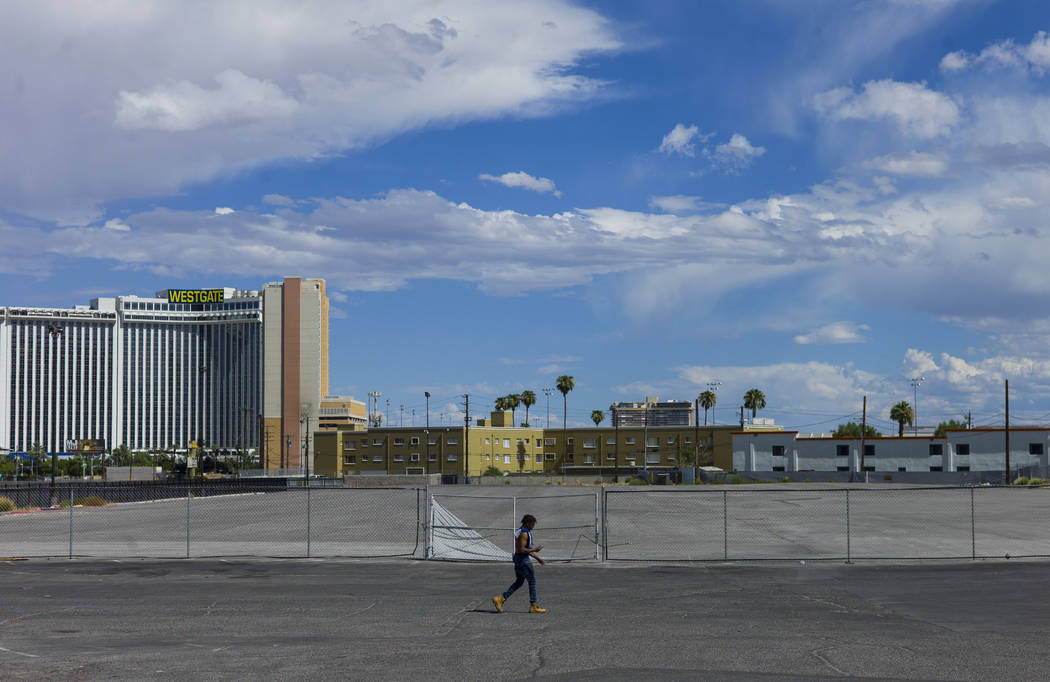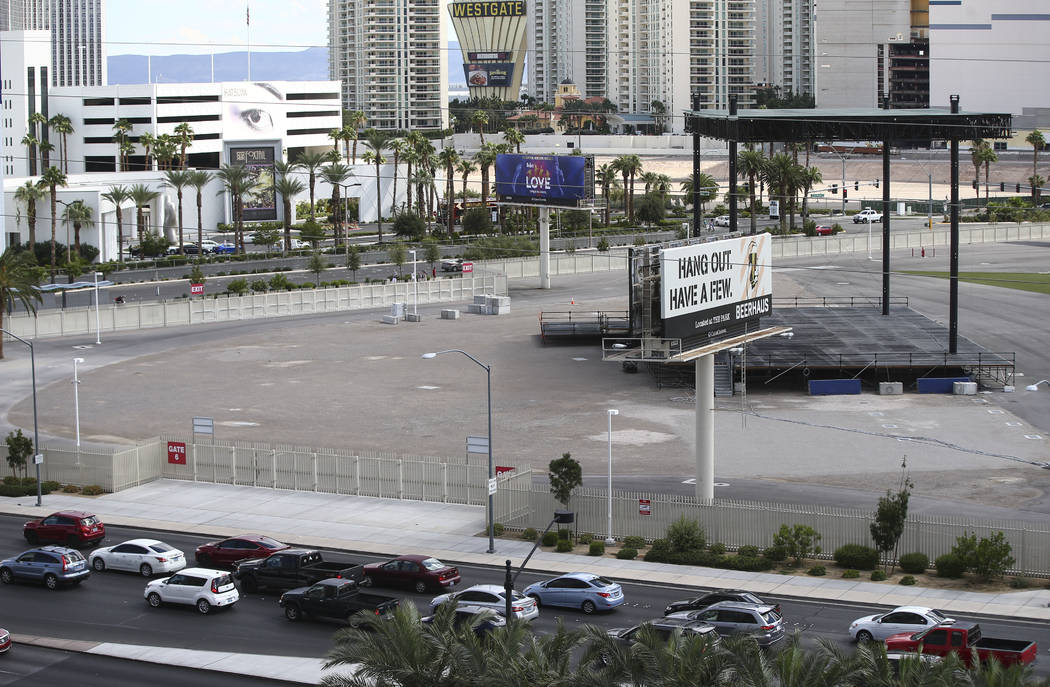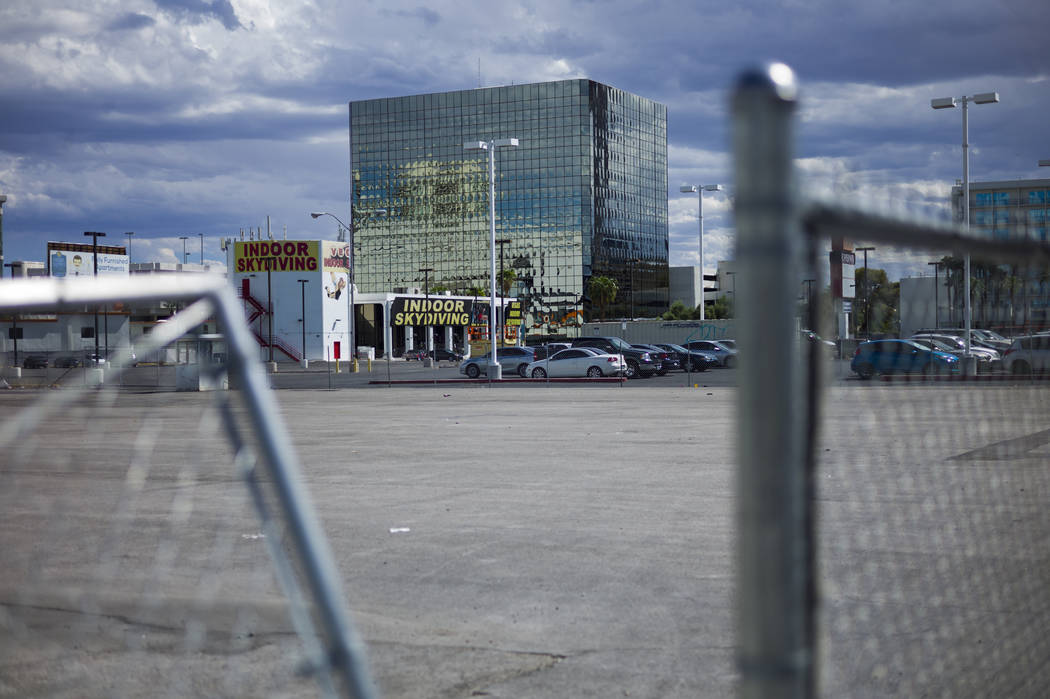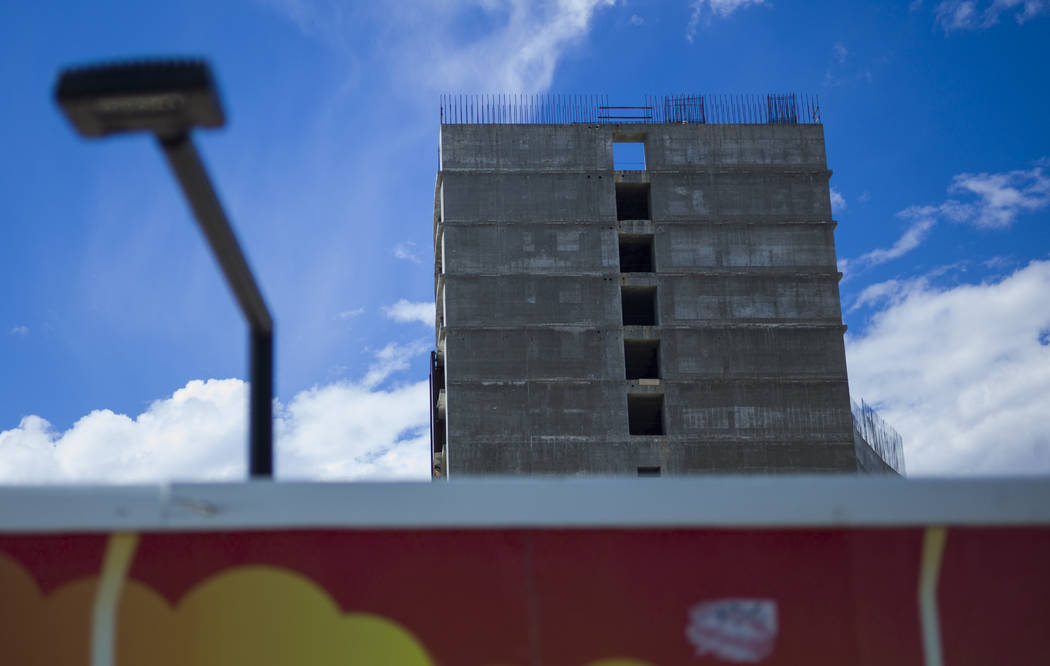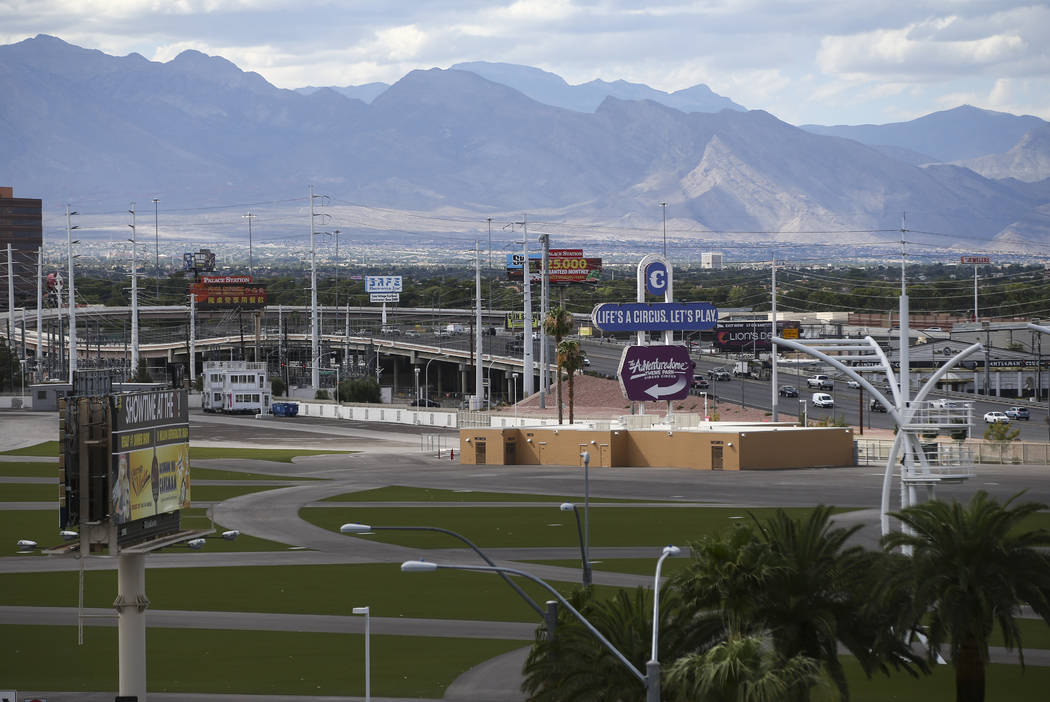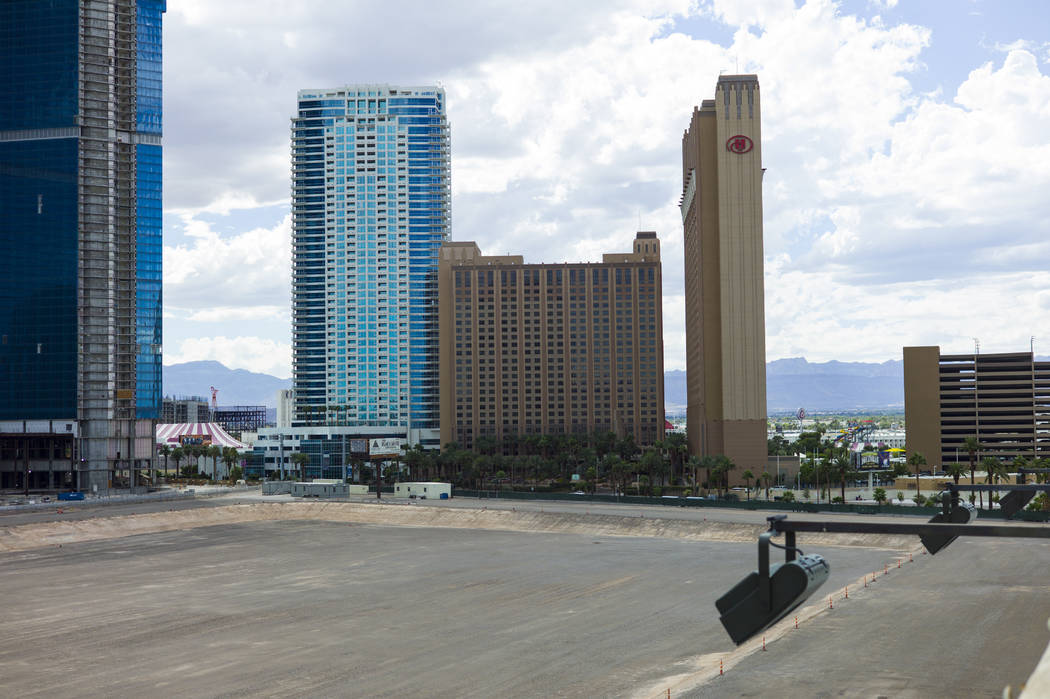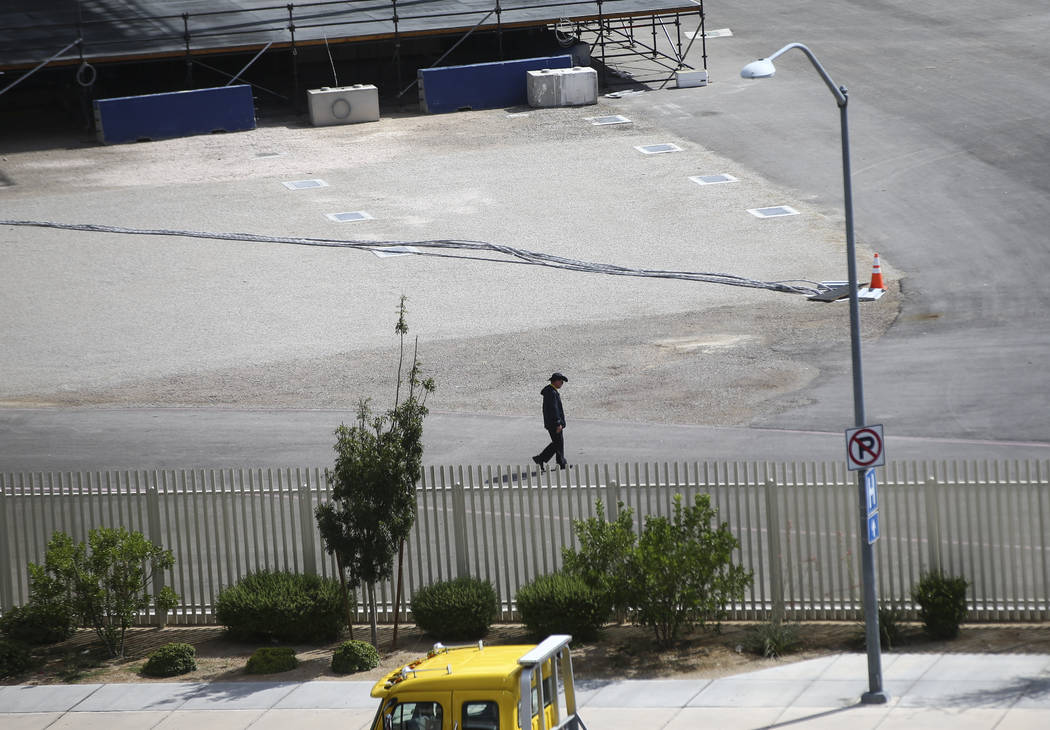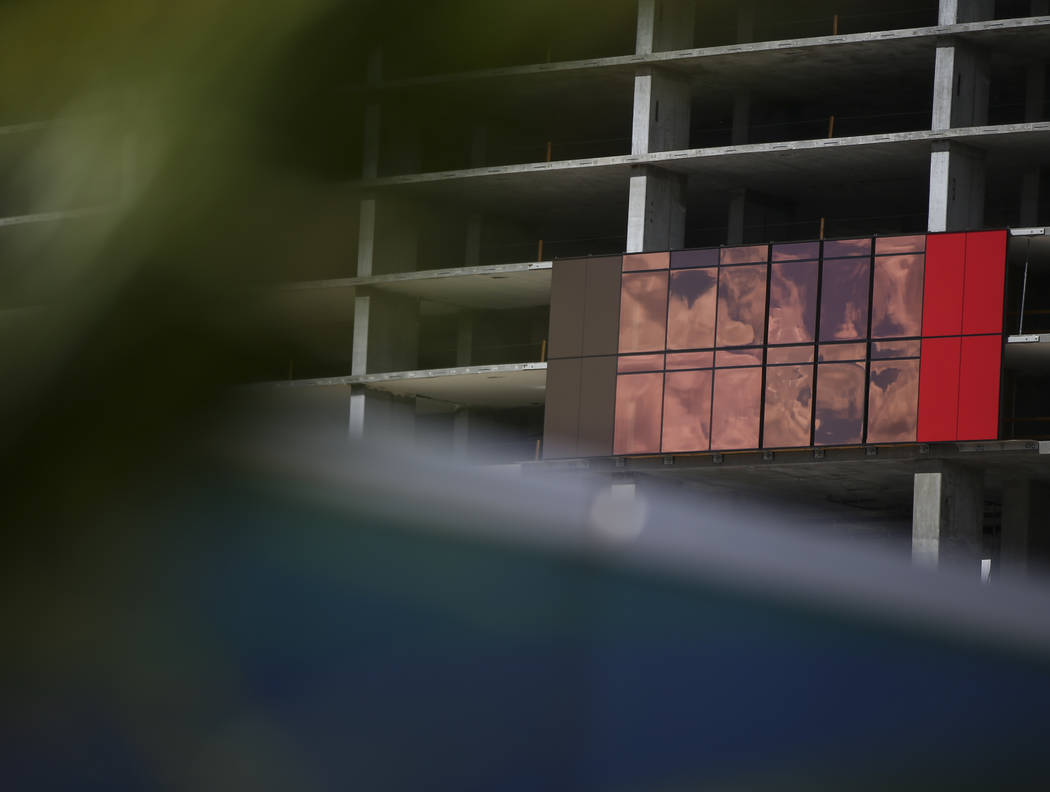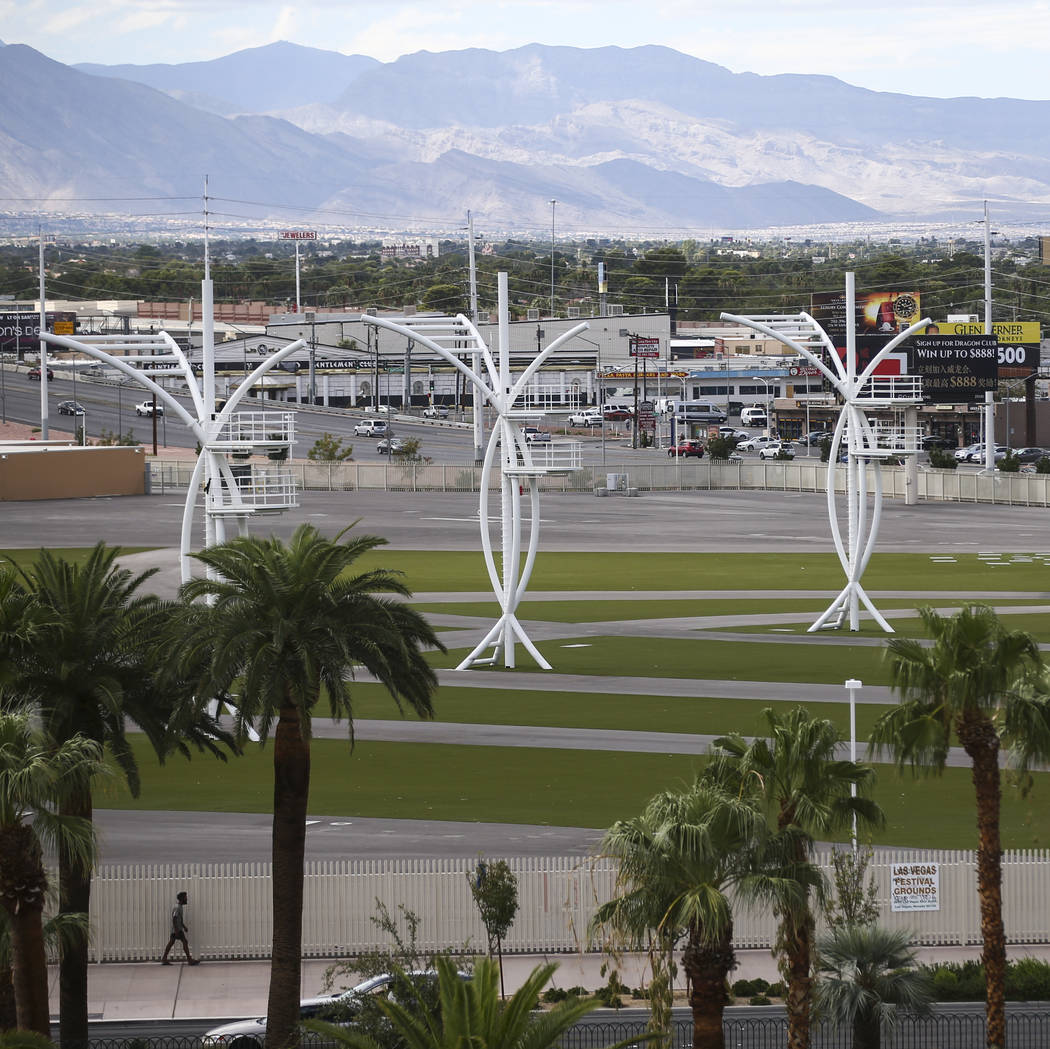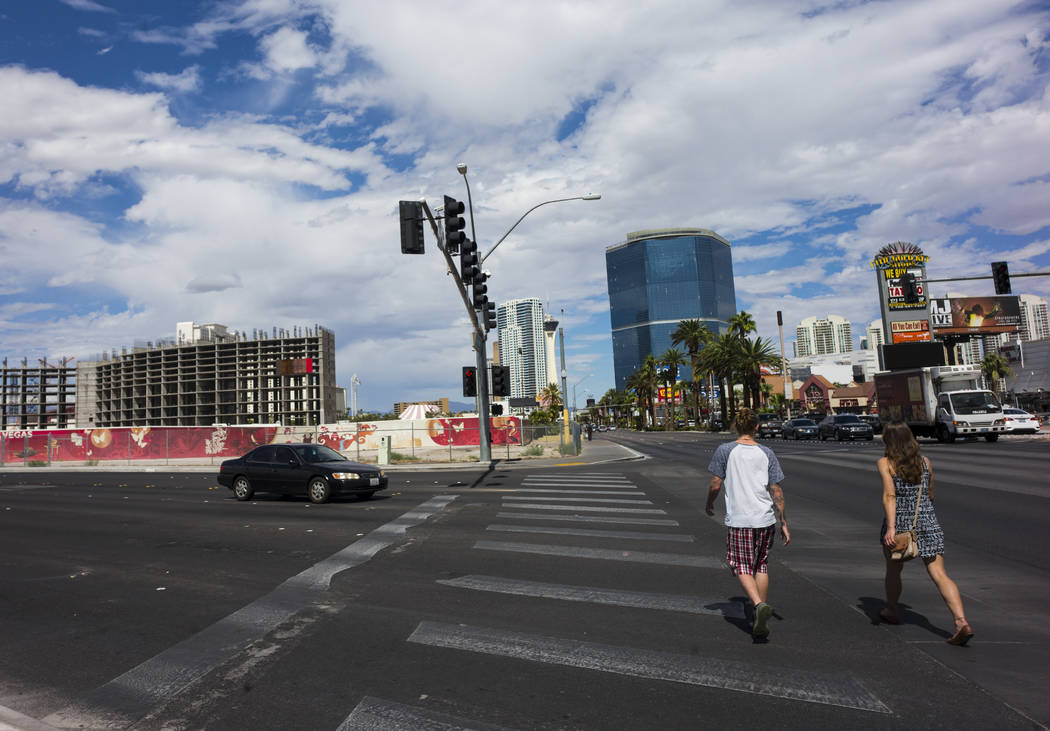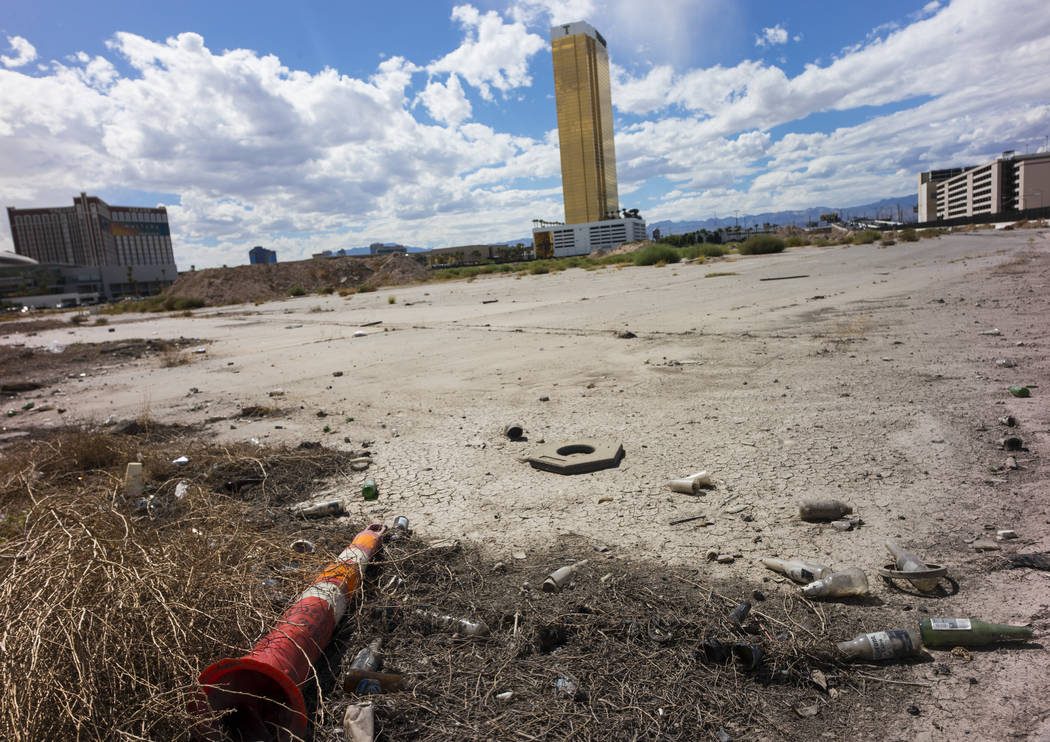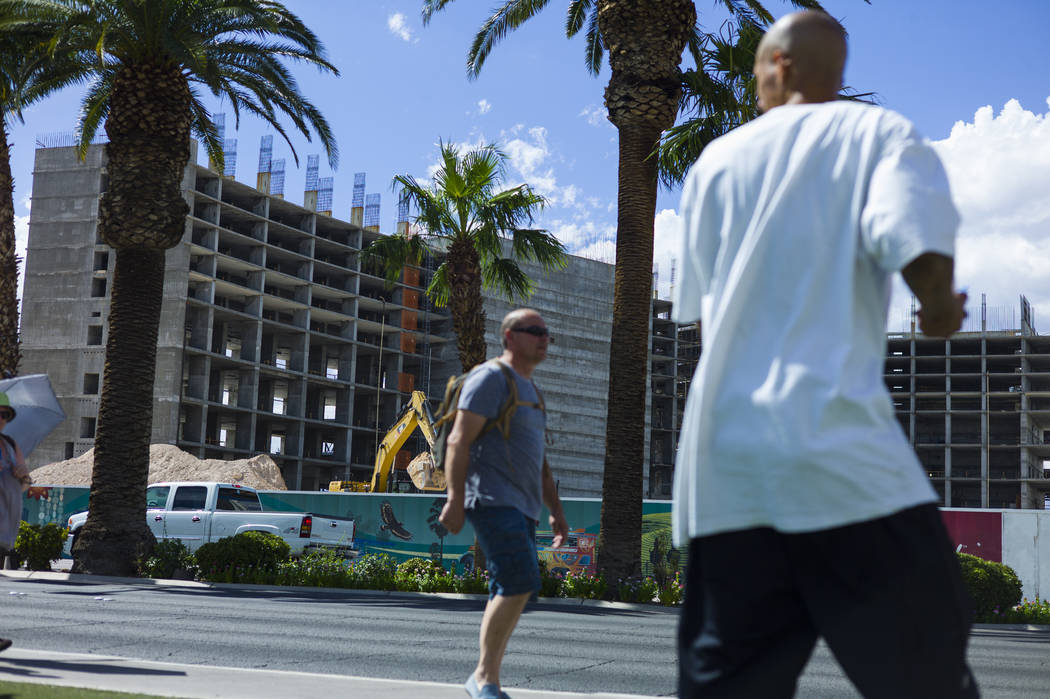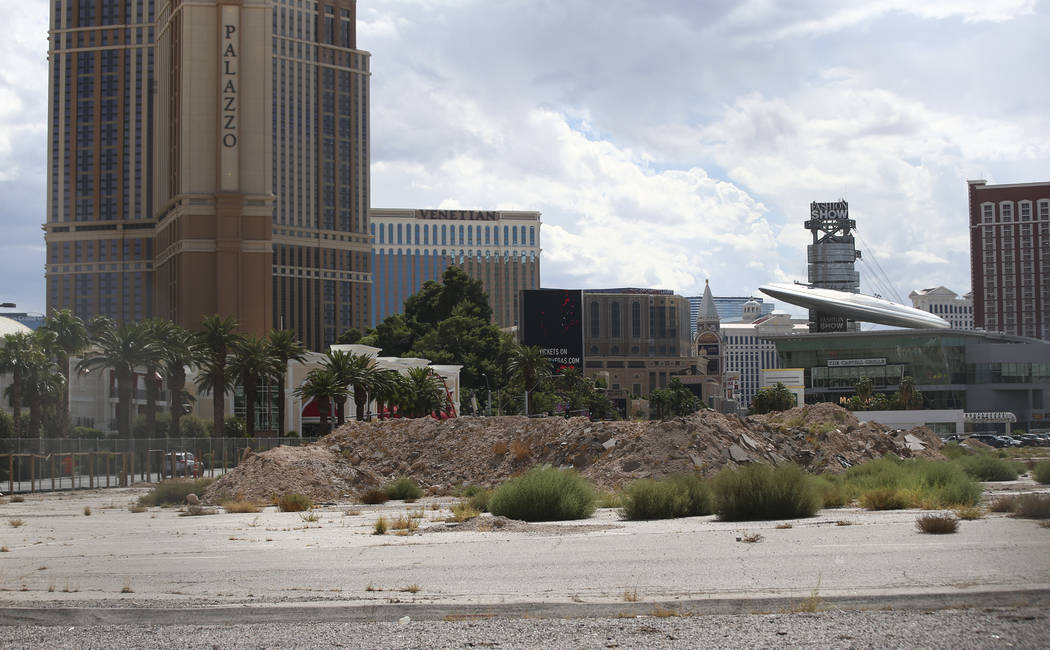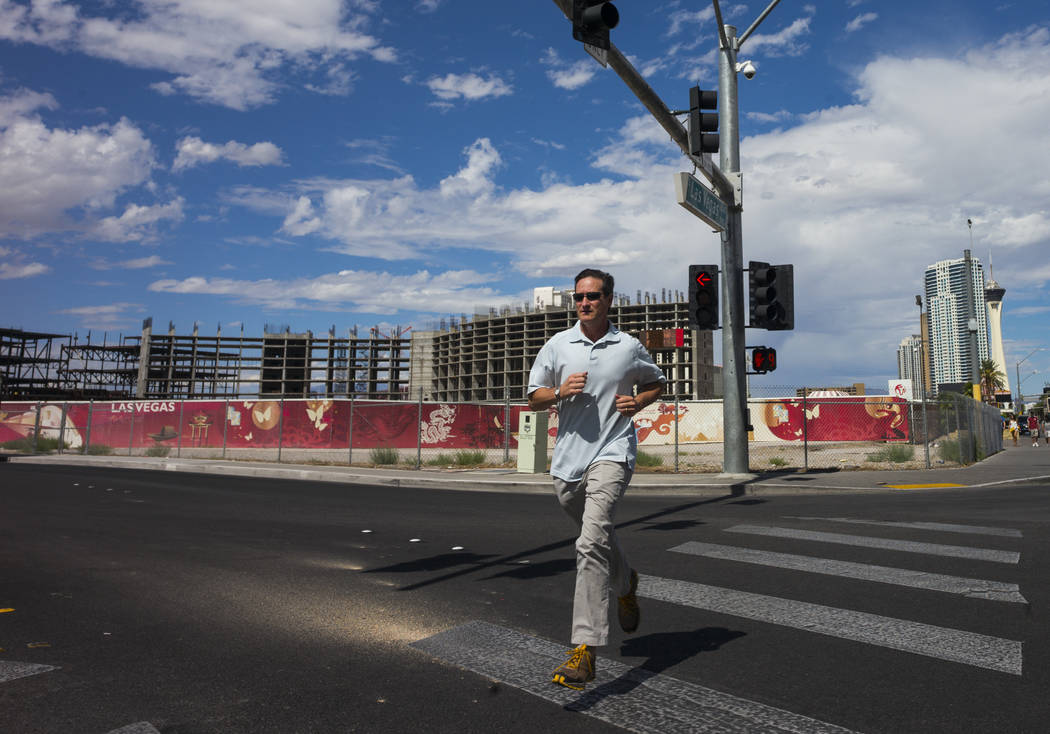 The Fontainebleau, soaring more than 60 stories above Las Vegas Boulevard, has for years been a partially built leftover from the recession.
It now has new owners: New York developer Steve Witkoff and Miami investment firm New Valley bought the blue-tinted tower Aug. 29 for $600 million. When the deal was announced, they didn't say what they would do with the mothballed project.
Still, the Fontainebleau hasn't been the only north Strip property with an uncertain future in recent years.
Here's a look at some real estate in the neighborhood — and, perhaps no surprise, it's all linked to supersized plans and deals that came before the economy crashed.
Alon Las Vegas site
This 34.6-acre spread just north of Fashion Show mall was supposed to be home to the 1,100-room Alon Las Vegas.
But nothing was built, and the vacant site was put up for sale in May for $400 million.
Australian billionaire James Packer's company, Crown Resorts, had teamed with partners on Alon. Packer reportedly had trouble raising project funds, and Crown pulled out of the project last December.
The site is the former home of the New Frontier. Israeli investors bought and imploded that hotel in 2007 and laid out plans for a luxury resort, but they never built it. Packer's group acquired the land through foreclosure in 2014.
Resorts World Las Vegas
Next to the Alon site, this Chinese-themed megaresort initially was scheduled to open in 2016. But the project, by Malaysia's Genting Group, has shown little progress until this year, and it's now slated to debut in 2020.
The site was home to the Stardust. Boyd Gaming Corp. imploded the casino in 2007 and started building the Echelon, but it bailed on the project in 2008.
Genting, which bought the site in 2013, announced in May that it hired its first president of the planned hotel and that 1,000 construction workers would be on-site by next year.
Triple Five site
In fall 2007, developer Triple Five bought a 5.4-acre parcel between the Peppermill restaurant and the Riviera for $180 million.
It acquired other parcels nearby and, as a company executive told the Las Vegas Sun in 2014, drew up plans for Las Vegas Revolution. The project would have featured an observation wheel and hotel-casino, but Triple Five ditched the plans when the economy crashed.
The company has tried selling the 5.4-acre parcel at least twice in recent years, listing it in 2014 for $16 million an acre and last year for $30 million per acre.
It didn't trade hands.
Jackie Robinson's arena site
The former home of Wet 'n Wild water park, this 27-acre site between the Fontainebleau and the SLS Las Vegas has seen big plans come and go, including a 142-story resort.
The latest plans would feature an arena and other uses. But the project, by ex-NBA player Jackie Robinson, is well behind schedule.
Robinson unveiled his plans in December 2013, saying the $1.3 billion development, tentatively called All Net Arena and Resort, was slated to open in December 2016.
Clark County documents from 2014 show plans for a 22,000-seat arena, 44-story hotel, 16-screen movie theater and 300,000-square-foot retail area.
For a while, the project went nowhere; it was normal to see nobody working at the site and nothing being built. But around early March this year, work was under way. In a June 27 letter to county officials, a project representative said work crews had excavated more than 250,000 cubic yards of dirt.
Robinson is looking to expand the project with a 63-story hotel tower, 240,000-square-foot conference center, 24-lane bowling alley and 2,500-seat showroom, county records show.
Commissioners are slated to consider those plans Oct. 18, according to county spokesman Dan Kulin.
Rock in Rio USA site
In spring 2007, MGM Mirage — now known as MGM Resorts International — paid $444 million for a 26-acre parcel at the southwest corner of Las Vegas Boulevard and Sahara Avenue.
At the time, it said the site was part of an assemblage for "future development."
Eventually, the vacant parcel was used for the Rock in Rio USA music festival in 2015. But in November 2016, Las Vegas Review-Journal columnist John Katsilometes reported that it seemed the festival was finished on the Strip.
"At this point in time we are still uncertain about the return of Rock in Rio USA to the Las Vegas Festival Grounds," Chris Baldizan, MGM's senior vice president of entertainment and business development, said in a statement Thursday.
Still, the company receives interest from event planners and is reviewing opportunities for festivals and private events, he said.
Contact Eli Segall at esegall@reviewjournal.com or 702-383-0342. Follow @eli_segall on Twitter.
Related
Industry watchers see big potential for Las Vegas Strip's Fontainebleau
Businesses on north Las Vegas Strip look forward to big developments