LVCVA board approves budget for fiscal 2018
Updated May 19, 2017 - 9:51 am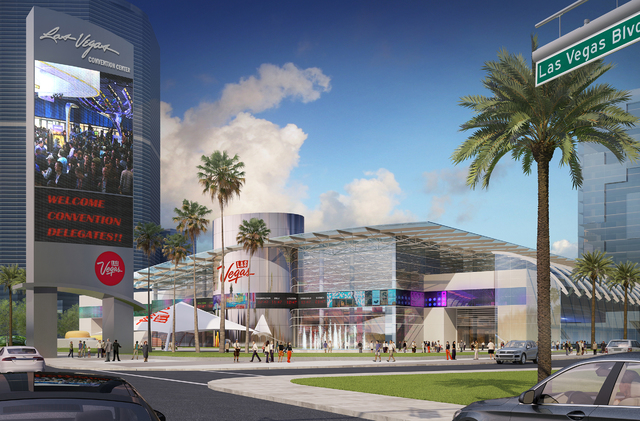 The Las Vegas Convention and Visitors Authority board of directors unanimously approved spending about $448 million in fiscal 2018.
No members of the public or board members asked questions during Thursday's meeting about the budget, which was first presented on May 9. Total revenue for the entire budget is set at about $488 million, leaving about $40 million at the end of the fiscal year.
The budget also includes plans to transfer $44.6 million into the fund for the upcoming $1.4 billion expansion and renovation of the Las Vegas Convention Center.
Although the project's expenditures for fiscal 2018 aren't final, the budget proposes spending about $40 million this year.
LVCVA chief financial officer Rana Lacer, who made the presentation to the board, said the budget hasn't changed since the May 9 meeting.
Much of the revenue comes from increased hotel room taxes and gaming fees, which will provide more than $296 million to the general fund and about $29 million to the convention center project.
Expenditures for the general budget, used for daily operations, are set at about $251 million. More than half of those expenditures are allocated to marketing and advertising.
This includes a 5 percent increase to the advertising fund, from $96.5 million in fiscal 2017 to $101.3 million. Marketing expenses will decrease by 13.3 percent, from $49.4 million to $42.9 million.
Commissioner Lawrence Weekly said the budget was discussed thoroughly during the May 9 meeting, answering people's questions. He said the budget complies with board policies.
"We've met our goals. We've been very conservative in a lot of areas," he said.