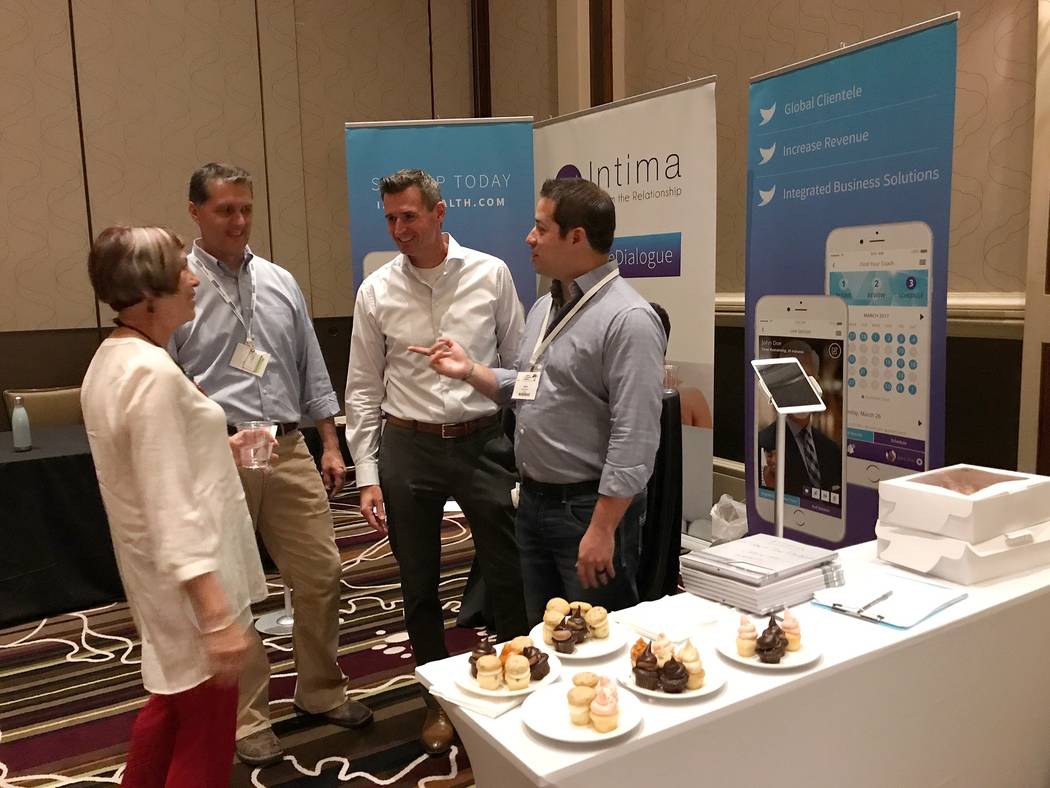 Josh and Carrie Mercer could converse on just about every topic under the sun.
Except one: their sexual needs.
And it almost cost them their 12-year marriage.
"We are great communicators, but that was one area in our marriage where we didn't want to hurt (each other's) feelings. It can be a really sensitive topic," said Carrie.
The Salt Lake City couple looked for a sexual therapist online, but it was tough to figure out who had what credentials and experience.
Their first counselor wasn't a good fit. They eventually found a therapist who helped solve their communication problems.
Their experience spawned a business idea.
"We thought, 'Hey, why don't people talk about this?'" said Josh. "Friends and family have the same issues that we do, and nobody knows how to address them."
About 18 months ago, the couple began developing Intima, a site and mobile application designed to connect people like the Mercers with certified sex educators and therapists.
It is kind of like an Angie's List for those with intimacy-related issues. Individuals can schedule paid video, voice or written communication with an educator or therapist who they feel meets their particular needs.
"There is no need to travel hours to see someone that may not be the right fit," said Josh.
Meeting of industry pros
The Mercers traveled to Las Vegas this week to demonstrate the app to 700 industry professionals attending the American Association of Sexuality Educators, Counselors and Therapists (AASECT) conference at Green Valley Ranch Resort in Henderson.
They hope to get more educators and therapists to sign up before launching the app to the public in September.
Standing about 10 feet from the Mercers in the Green Valley ballroom was Trisha Stone, a San Diego resident who is also hoping to turn her personal experience into a profitable application for couples.
Stone, a lawyer married 10 years, said she and her husband, like other couples, have struggled at times to gauge each other's mood for intimacy.
"We are always trying to read our partners and figure out if we can start something," she said.
A year and a half ago, while playing with her sister's Tinder app, Stone lamented there wasn't a similar, fun and flirty app for couples. So she created one.
Called In the Mood, the application allows couples to schedule romantic encounters and flirt with the help of icons, including sexually explicit emojis. Unlike Tinder, In the Mood only allows communication between people who know each other.
Stone, like the Mercers, is attending the AASECT conference to receive feedback on the app from professional educators and therapists.
Talking about sex, intimacy
The two apps address a key topic of the conference: the shame and fear people experience when communicating about intimacy.
The communication problem arises from the fact that neither parents nor teachers tend to talk to young people about sex and intimacy, says Susan E. Stiritz, AASECT president-elect and senior lecturer at the Institute for Public Health at Washington University in St. Louis.
"It is like giving them keys to a car without giving them any lessons," said Stiritz, who will make a presentation on sex chatting instruments for educators. Sex education "is something that should be integrated into our normal lives."
Founded in 1967, the AASECT is a nonprofit organization with 2,500 members — including therapists, educators, physicians and clergy members — dedicated to promoting sexual health.
The annual conference aims to deliver the latest research and knowledge to educators and therapists and covers a wide range of issues, from rape on campus to female sexual arousal and gender identification.
The conference, which is closed to the public, runs through Sunday.
Contact Todd Prince at tprince@reviewjournal.com or 702-383-0386. Follow @toddprincetv on Twitter.