SpeedVegas driving attraction files for Chapter 11 bankruptcy
December 15, 2017 - 2:49 pm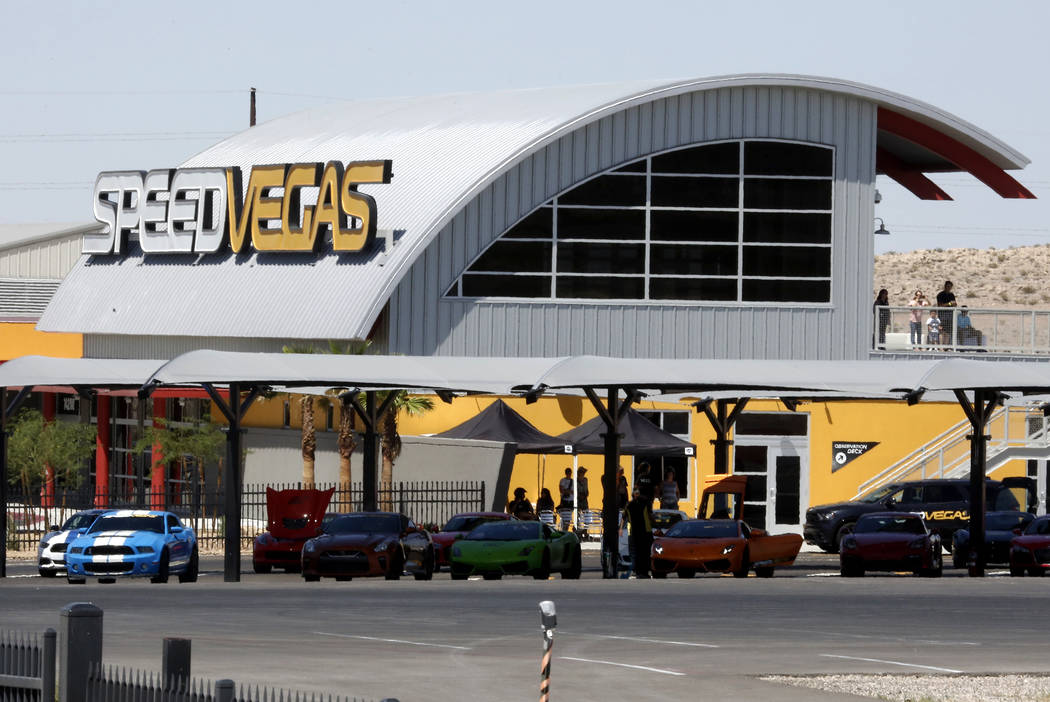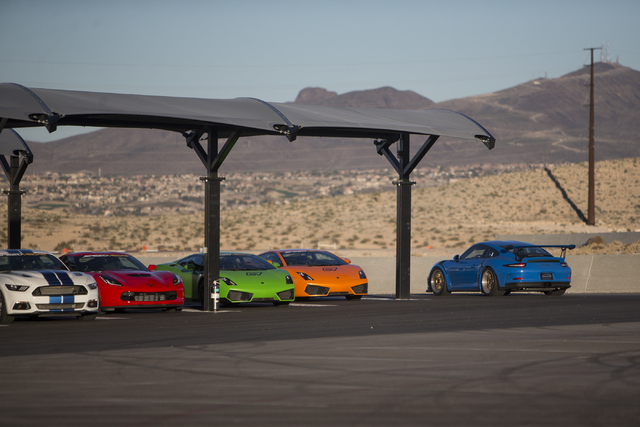 An involuntary bankruptcy petition involving the SpeedVegas driving experience attraction south of Las Vegas is being converted to a voluntary action in U.S. Bankruptcy Court in Delaware.
The Chapter 11 filing enables the company to continue operations while reorganizing its finances. A representative of the company on Friday said SpeedVegas would operate uninterrupted.
"We've decided to move forward with a voluntary Chapter 11 case and have negotiated financing to ensure that the company can operate without interruption during this process," an emailed statement from a spokeswoman from SpeedVegas said.
"This last quarter was our strongest since the opening of the track and we intend to use the coming months to continue the restructure and growth. We'll emerge stronger and will continue to be one of Las Vegas' premier event venues and attractions," the statement said.
Lenders filed a rare involuntary petition for bankruptcy in the court in August.
New documents filed this week acknowledged that SpeedVegas CEO Aaron Fessler has declared that the company is seeking bankruptcy protection as a voluntary debtor and petitions were filed to prevent five utilities, including NV Energy, from discontinuing or altering service.
Documents show that the 1½-mile track where customers could drive Porsches, Ferraris and Lamborghinis at high speeds struggled to make rent payments since the attraction opened.
Matters worsened in February when a fiery crash killed a Canadian tourist who was driving a Lamborghini and an instructor who was in the car's passenger seat.
An investigation by the Nevada Office of Safety and Health found that SpeedVegas had a substandard fire and safety plan and failed to properly train employees in fire suppression, although the agency ruled that wasn't a contributing factor in the accident. The agency, which reviewed the crash as a workplace accident, reduced fines to $12,000 from a recommended $16,000 on three citations involving seven violations.
In June, the estate of Gil Ben-Kely, the SpeedVegas driving instructor who died in the accident, filed a lawsuit against the track, its owner, its designer and the car manufacturer.
Among the creditors in the initial bankruptcy action are Phil Fiore, Bridgewater, Connecticut, a previous owner of the Lamborghini Aventador that was destroyed in the crash on Feb. 12; Sloan-Speed LLC, a real estate company managed by Las Vegans Scott Gragson and Dennis Troesh that owns the land where the track sits; and T-VV LLC, a subsidiary of the Tiberti organization that operates construction and development companies in Southern Nevada, managed by Reynaldo Tiberti.
Contact Richard N. Velotta at rvelotta@reviewjournal.com or 702-477-3893. Follow @RickVelotta on Twitter.