Stormy Daniels, new industry toys on display at Adult Entertainment Expo
January 26, 2018 - 7:37 pm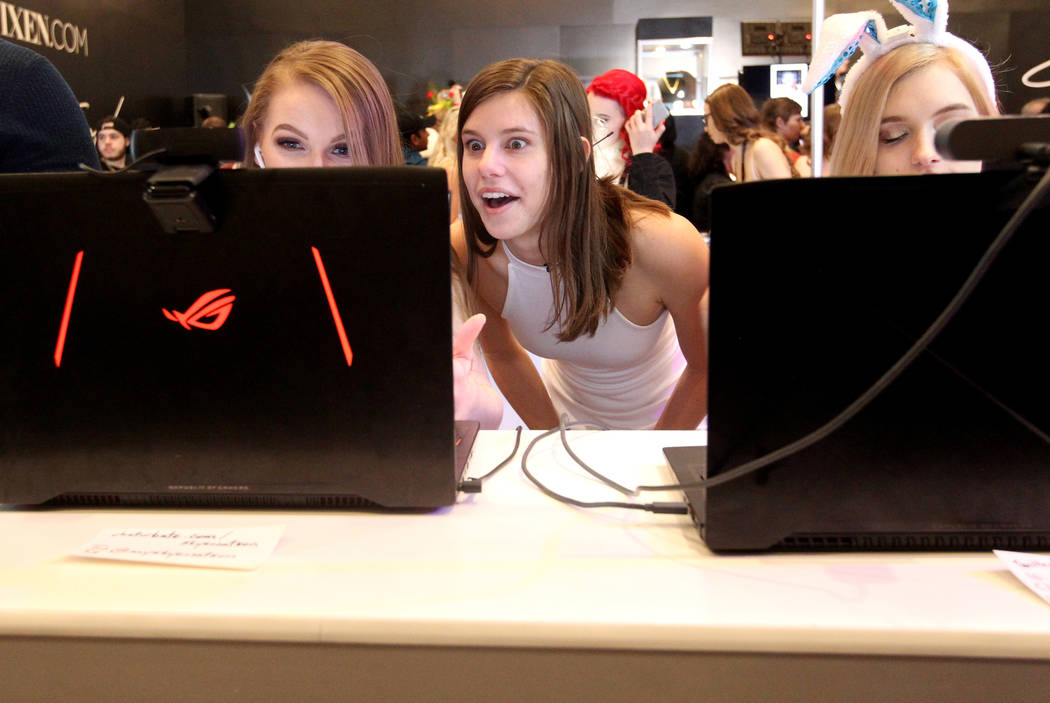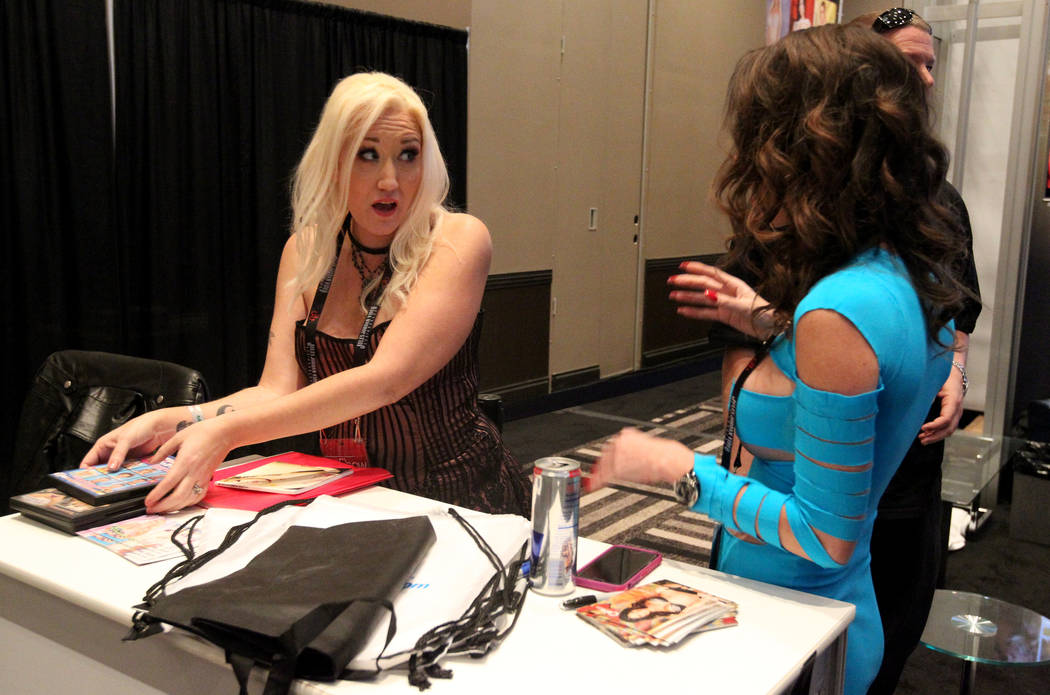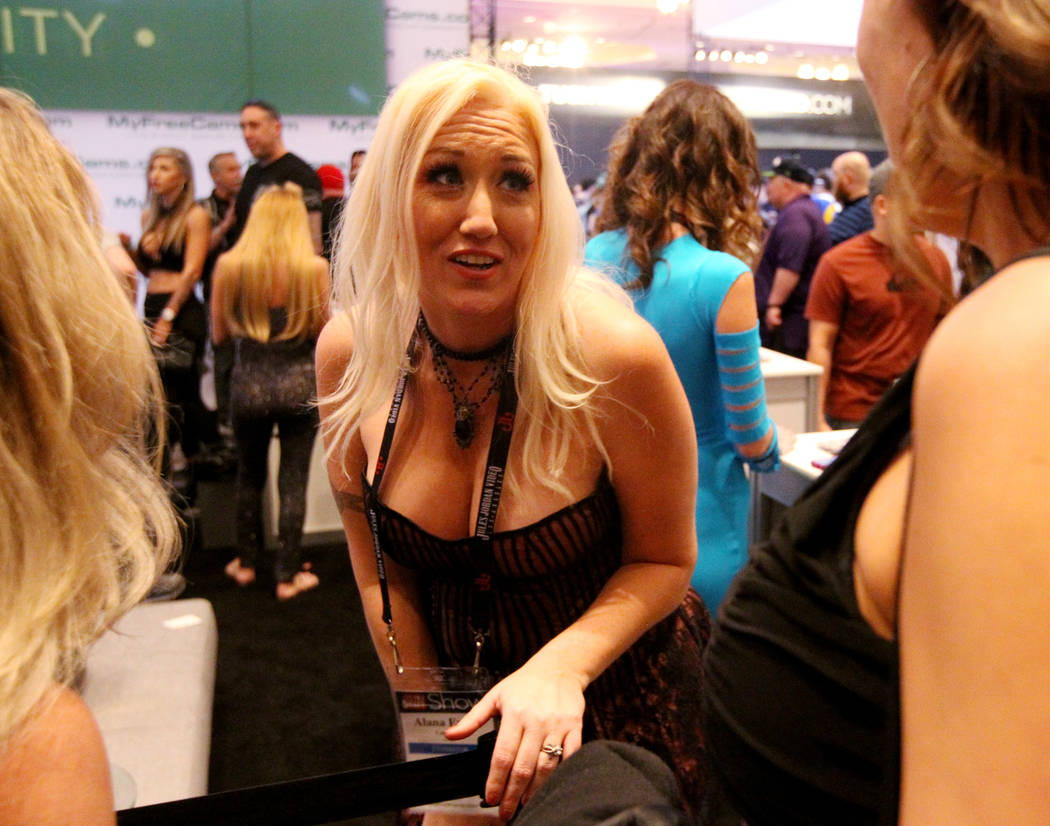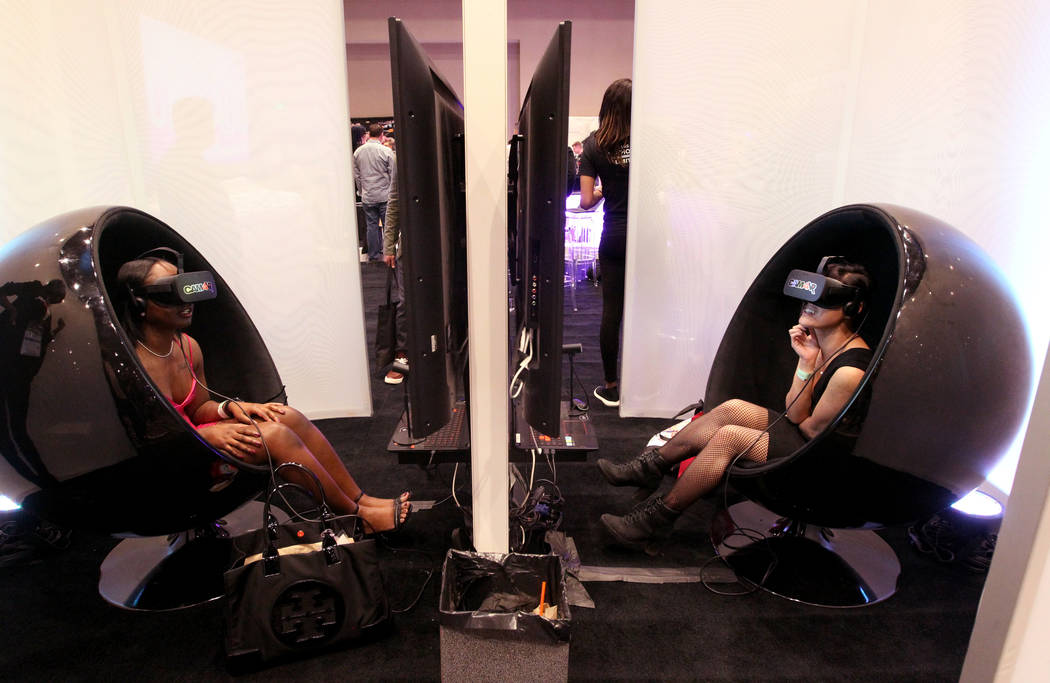 The adult film star who reportedly had a sexual relationship with Donald Trump in 2006 is helping draw more visitors and media to town for the annual AVN Adult Entertainment Expo.
Stormy Daniels, whose real name is Stephanie Clifford, catapulted to fame way beyond her narrow porn industry fan base after the Wall Street Journal reported Jan. 13 that Donald Trump's lawyer paid her $130,000 by right before the 2016 presidential election to keep quiet about a decade-old sexual encounter with the Republican nominee. Daniels was scheduled to attend AVN before the news broke.
The four-day show runs through Saturday and is expected to attract more than 50,000 people.
"We already saw a bump in ticket sales from last year, but yes, we also saw a spike after the WSJ story broke," said Brian Gross, a spokesman for AVN.
More than 1,000 news agencies have registered this year, a 20 percent increase, according to Gross. Some of the most renowned news outlets are attending AVN for the first time in many years, or ever, to interview Stormy, he said. Gross hoped the greater mainstream media attention would translate to higher attendance in coming years.
On the floor
Those entering the show floor are greeted by scantily dressed movie and online adult entertainment stars standing alongside companies selling sex novelty toys. The crowds get so large around popular stars that its hard for attendees to squeeze through.
About 350 exhibitors are on the show floor this year, including a growing presence by makers of life-like sex dolls that run from $1,500 to $4,000.
Descendants of the plastic blow-up dolls, the current models are produced by 3-D printers and made of thermoplastic elastomers, giving them a skin-like texture.
The dolls have a metallic skeleton, enabling the body to be moved into various positions. They weigh from 50 pounds to 100 pounds. Some models have signed deals with manufacturers to create dolls made in their likeness.
Transgender performers are also growing in number at the show as they become more accepted in society, said Tim Williams, another spokesman for the show.
"People are looking for the next thing, something different, and transgender fits that category,'' he said.
Even cryptocurrenices have made an appearance at the show. Eroiy, which is exhibiting, joins Vice Token and PronCoin among companies conducting initial coin offerings at the moment to raise money for porn video platforms they say will ease payment issues and strengthen anonymity.
Cam girls
While the majority of stars at AVN have traditionally been actresses, they have been surpassed in recent years by so-called 'cam girls', who livestream from their bedrooms or other locations.
The AVN show is now sponsored by My Free Cams, one of the largest online streaming sites. My Free Cams has brought hundreds of its top stars to livestream from the AVN show.
The girls, standing in a row about two dozen deep at any one time, talk to their followers as they show parts of their body, some dancing or gyrating as they do.
One of the cam girls at the show, Lil Miss Angel, wore a top that read "My Body, Not Yours," as she flirted with her online followers.
"Many of the fans get so excited to see their favorite star, that they can get too close," she said.
#metoo
Lil Miss Angel's white top spoke to another phenomenon — #metoo — that has taken the national news by storm.
This year's show comes amid a tidal wave of sexual harassant charges against powerful figures, including most recently Wynn Resorts Chief Executive Officer Steve Wynn.
For the first time, all attendees, including media, must read and sign a 'Code of Conduct' that warns against stalking, unwelcome physical conduct and harassing photography. Those caught violating the code will be expelled and banned from future shows, according to the agreement.
Contact Todd Prince at tprince@reviewjournal.com or 702-383-0386. Follow @toddprincetv on Twitter.