Wyndham Hotels plans to expand in Las Vegas over next 3 years
October 16, 2018 - 5:04 pm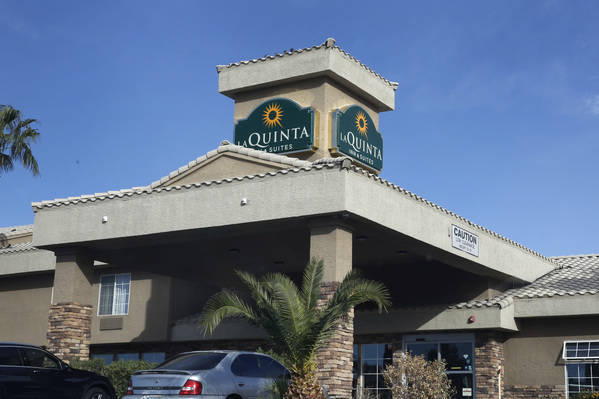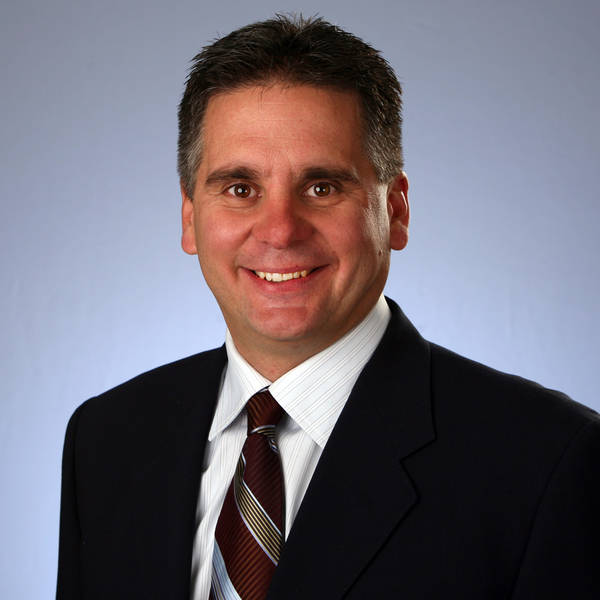 Wyndham Hotels &Resorts, the world's largest hotel franchising company, plans to expand its presence in Las Vegas as the economy and population in the southern Valley grow.
The hospitality company may have as many as 22 properties in Las Vegas in three years, compared with 16 today, Chief Development Officer Chip Ohlsson said in an interview with the Review-Journal.
"We feel we are very underrepresented in the Vegas marketplace overall, and that is why we think there is room for expansion,'' he said.
Wyndham, whose 20 brands include Days Inn and La Quinta, has 2,200 rooms in Las Vegas now. Wyndham hotels typically have 100 to 150 rooms, suggesting that the company may add as many as 900 rooms in the coming three years.
Wyndham sees potential guest demand coming from suburban population growth in places like Summerlin as family and friends come for a visit as well as from the opening of the Raiders stadium, Ohlsson said.
"The stadium signifies to the rest of the country that this market isn't just a (vacation) destination anymore. It is now really broadening, becoming like a lot of other top markets in the U.S.," Ohlsson said.
The Raiders are scheduled to begin playing just off the Strip in 2020. The expansion of the Las Vegas Convention Center will also support demand, Ohlsson said. The $1.4 billion convention center expansion is slated to open by early 2021.
"There is a tremendous amount of vendors that come along with the convention space that don't stay with the convention hotels per se, and that is where we fill the gap,'' he said.
In Las Vegas, Wyndham mainly offers its economy brands, including Super 8 and Travelodge, and midscale brand La Quinta. Ohlsson said Wyndham will widen the brands here to include Tryp, its quickly expanding boutique chain.
Wyndham has just seven Tryp hotels in the United States but plans to open 15 more in the coming years. Globally there are more than 110 Tryp hotels.
"Now that Vegas is becoming a much more established marketplace, (there) is the opportunity to offer a very specialized lifestyle experience,'' said Ohlsson, adding that Tryp may open here within two years.
Wyndham is also looking to expand its cooperation with Caesars Entertainment Corp., Ohlsson said.
The two hospitality companies agreed last year to partner their loyalty programs. Wyndham's 58 million members can earn and redeem points at Caesars properties, while Caesars' more than 50 million members can do the same at Wyndham properties.
"Initially, we looked at doing some branding with them, (but first) we all wanted to see how this relationship was going to work," Ohlsson said. "It is something we continue to look at.''
Contact Todd Prince at 702-383-0386 or tprince@reviewjournal.com. Follow @toddprincetv on Twitter.
All about Wyndham
Wyndham Hotels & Resorts was spun off June 1 as a separate company from Wyndham Destinations, which now focuses on timeshares.
The spinoff enables Wyndham to have its own management team and strategy, said Jefferies hospitality analyst David Katz.
The New Jersey-based company has been improving the quality of its properties by raising standards and pushing franchise owners to reinvest, the analyst said.
Prior to the spinoff, Wyndham Hotels & Resorts completed the $1.95 billion purchase of La Quinta Holdings, which has 900 hotels around the world including several in Las Vegas.
Overall, Wyndham Hotels & Resorts has nearly 9,000 hotels and 792,000 rooms around the world.