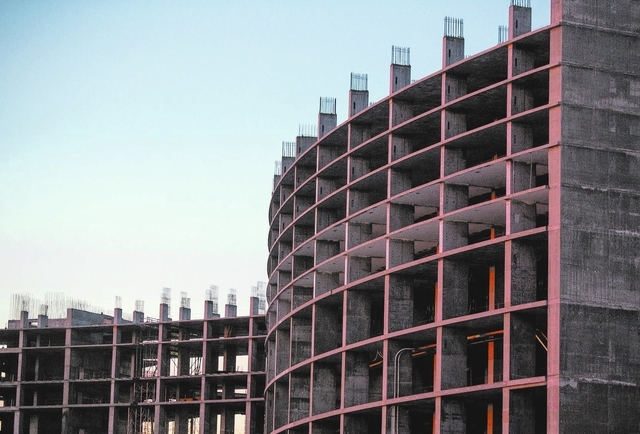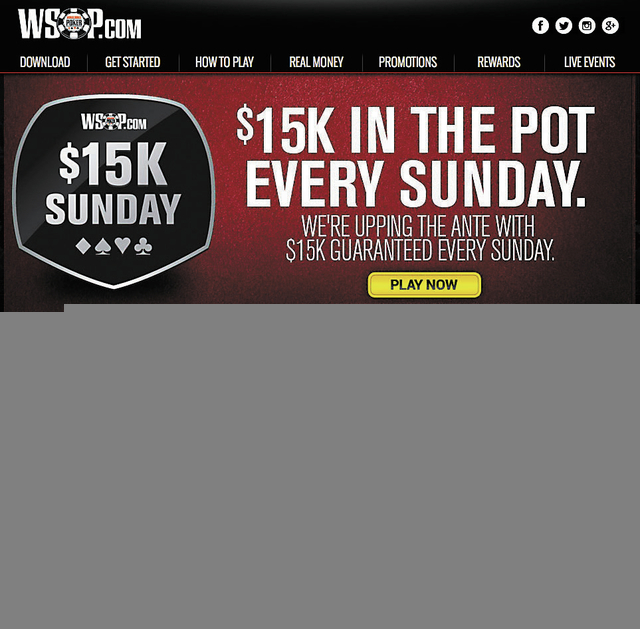 If you like good news, 2013 had it.
Genting Group bought the land and steel skeleton that was once supposed to be Boyd Gaming Corp.'s Echelon. When combined with the renovation of the former Sahara into the SLS, hope arose for reviving the now-scraggly north Strip.
Residential real estate rebounded, although unevenly. Nevertheless, some recovery beat the recent past, when all the lines on the charts pointed downward. Also, retail was released from the emergency room, with fresh investment flowing into several projects.
If you see things on the darker side, 2013 had something for you, too.
The National Finals Rodeo voted to accept a more lucrative offer from suburban Orlando, Fla., raising the potential for the return of the slow Decembers of the past when the Strip focused more on maintenance and locals' specials than visitors.
Henderson had to sue to unwind its deal with Christopher Milam to build a huge sports complex, the fourth one he had proposed for the valley. The University of Nevada, Las Vegas broke off its courtship with Majestic Realty to develop a domed stadium.
Project Linq and its giant Ferris wheel neared completion, but the SkyVue wheel construction stopped with no prospective financing to move it beyond the unfinished eyesore stage.
If you prefer mystery to the clear cut, 2013 didn't disappoint. Many events left lingering questions.
NV Energy, with a stock price near where it was six years ago, was sold to Warren Buffett-controlled MidAmerican Energy Holdings Co. Will investors, customers or the community notice the difference?
Web gaming became legal in Nevada, despite Sheldon Adelson's loud opposition. Will this sap business from casinos the way Amazon.com sucked business from brick-and-mortar retailers?
Strip titans opted for limited projects focusing on shopping and entertainment to keep the neighborhood fresh. Can this offset a lack of new spectaculars?
The Affordable Care Act had a relatively good start in Nevada even as the federal rollout stumbled. How will the massive health care restructuring hit the medical industry and people and employers that face new insurance realities?
Will the Las Vegas Sun disappear and leave valley newsgathering to the Las Vegas Review-Journal?
2013's path was neither soaring prosperity nor doom and gloom. Instead, it was something of a tease, leaving plenty of unfinished business to keep you paying attention in the coming year.
Happy 2014!
NO. 1 | SO LONG, PARDNER?
Emotions ran high in Las Vegas only a few weeks ago when the governing body of the National Finals Rodeo voted to reject Las Vegas' offer to keep the prized rodeo event in Southern Nevada after 2014.
The Professional Rodeo Cowboys Association board voted 6-3 on Dec. 15 to reject the Las Vegas offer. It came on the same day that elected officials in Osceola County, Fla., outside Orlando approved a list of financial incentives to lure the NFR to central Florida starting in 2015.
Osceola County's bid included $16 million in annual prize money for the NFR contestant cowboys, while Las Vegas' offer included a $6.2 million purse. The Florida bid also included a new 24,000-seat arena that would be ready by 2016.
The NFR cowboys advised their four representatives on the PRCA board to reject the Las Vegas offer because it did not contain enough prize money.
Pat Christenson, president of Las Vegas Events, which made the offer, believed the PRCA shut the door on returning to Las Vegas, called Osceola County's bid to lure the Super Bowl of rodeo a "speculative offer" and said the PRCA was making a mistake by leaving Las Vegas.
One day after the PRCA board vote, board Chairman Keith Martin explained the decision to reject the Las Vegas offer was followed by a subsequent unanimous vote to make a counteroffer.
But Christenson said he didn't know the PRCA wanted to continue negotiating with a counteroffer until the Las Vegas Review-Journal explained that to him Dec. 16. The PRCA has still not decided whether it will be in Las Vegas or Central Florida in 2015, but that decision should come soon.
— Alan Snel
NO. 2 | CASINO EXPANSION
Malaysia-based Genting Group gave the Strip new life when the company announced in March that it bought the former Echelon site and planned to convert the mothballed project into the $2 billion to $7 billion Resorts World Las Vegas.
Nothing substantial has happened after the over-the-top announcement to the unfinished construction site that stalled in August 2008. Genting is expected to start construction on Resorts World sometime in 2014.
This sort of symbolizes 2013 in terms of Las Vegas' resort development endeavors: lots of activity but no openings.
Resorts World won't open until 2016 at the earliest.
Meanwhile, work proceeded on several Strip developments, both gaming and nongaming.
Construction intensified on the transformations of two hotel-casinos: the $415 million SLS Las Vegas, formerly the Sahara, and the $180 million yet-to-be-renamed Bill's Gamblin' Hall. Both developments are expected to open in 2014.
Before the new hotel-casinos are added, the Strip will see two new entertainment, dining and retail districts: The $550 million Linq, which includes the 550-foot High Roller observation wheel, and a $100 million outdoor plaza being developed between New York-New York and Monte Carlo that includes a 150,000-square-foot Hershey's Chocolate World.
On a smaller scale, Bally's announced plans for the $50 million Grand Bazaar Shops to be built on the corner of the Strip and Flamingo Road.
All three projects are expected to open in 2014.
Linq's observation wheel has been the most visible symbol. By November, all 28 passenger pods had been attached to the attraction, which is expected to open after Linq's February unveiling because of high-level safety tests.
— Howard Stutz
NO. 3 | HOME PRICES
Forget Buffalo Bill's Desperado in Primm. The real Southern Nevada roller-coaster ride in 2013 happened in housing, as surging investor activity pushed up prices by double-digit percentages in the year's first half.
The buying frenzy that gripped the market in early 2013 helped slash for-sale inventory to about a month's worth of supply, compared with the six months of a healthy market. It didn't help inventories that foreclosures stayed well below averages they posted before a series of state laws changed how banks handled defaults.
The upshot of the supply crunch was an appreciation bonanza: The median new-home price started 2013 at $220,355, and spiked 22 percent to $267,856 by September, local housing research firm SalesTraq reported. The resale median jumped 19.2 percent, going from $130,000 in January to $154,995 in September.
Although short supplies and soaring prices made it harder for some people to get in the market, they also meant breathing room for legions of locals who owed more on their home than it was worth. Negative equity fell below 40 percent in the third quarter, down from 71 percent in 2012, according to real estate website Zillow.
Toward year's end, price gains slowed as investors cooled on the market. The new-home median was mostly flat from June on, while resale prices stalled from July forward, SalesTraq reported.
But you'd be hard-pressed to find anyone complaining about the return to normalcy.
"This roller-coaster ride the housing market was on created havoc, not only for homeowners but for homebuilders and everyone involved in the residential real estate market," SalesTraq Principal Brian Gordon said in late November. "It simply wasn't sustainable. Today's conditions are much more reflective of a normalized housing market."
— Jennifer Robison
NO. 4 | the affordable care act
You can't remake access to one-sixth of the country's economy without a little controversy.
And there was plenty of wrangling in 2013 over the Affordable Care Act.
Pieces of the federal health insurance reform law had been taking effect in phases since 2010, but 2013 was the act's inflection point: The year brought the launch of the state exchanges through which individuals would buy coverage to comply with insurance mandates.
Nevada's Silver State Health Insurance Exchange was an early outlier. It was one of just 16 state-run exchanges, with most states opting instead for a federally run version. It also had a head start on many exchanges, with its first organizational meetings happening in 2012. That meant Nevada's exchange avoided some of the high-profile problems of the federally run exchange, which needed major overhauls in its first two months.
Still, the state exchange had technical problems, and its call center sometimes had trouble handling phone-in volumes. By Dec. 14, it had 8,874 confirmed selections of qualified health plans chosen by 636,000 unique visitors — and a long way to go before it reached its goal of 118,000 sign-ups by March 31.
And controversy erupted in November, when the state Insurance Division announced that 25,000 Nevadans had existing plans canceled because they didn't meet the Affordable Care Act's new benefits requirements.
Meanwhile, people began looking for ways around the Jan. 1 individual coverage mandate, with brokers reporting evasive tactics ranging from self-insurance to divorce. Expect more big news in 2014, as companies gear up for the employer mandate that kicks in Jan. 1, 2015.
—Jennifer Robison
NO. 5 | BOUGHT OUT
Nevada's corporate community was surprised in May when world-famous investor Warren Buffett offered to buy NV Energy in a $10 billion deal.
The merger was finalized Dec. 19 when federal regulators approved the utility's sale to Buffett's MidAmerican Energy Holdings Co., which also owns a renewables division, a transmission business and the Kern River Gas Transmission Co.
NV Energy executives were expected to stay in place, but 62-year-old CEO Michael Yackira announced his retirement the same day the deal closed. Paul Caudill, former president of MidAmerican Solar, will replace Yackira in June. Caudill said he plans to focus on renewables.
Three other MidAmerican executives will join NV Energy, including a lawyer and an executive who will lead customer service satisfaction, which NV Energy has acknowledged is lacking.
The deal stirred controversy in October when the Consumer Protection Bureau, the staff of the Nevada Public Utilities Commission and other groups took issue with the utilities charging customers with $2 billion of the sale cost.
In November, those parties reached a 34-condition agreement with NV Energy and MidAmerican that called for a $20 million refund to customers, among other stipulations.
Credits will be issued to customers by the end of January. Las Vegas households will receive about $13 each.
— Kristy Totten
NO. 6 | WEB GAMBLING
For a few months, Station Casinos-owned Ultimate Gaming and Nevada had monopolies on the U.S. Internet gaming market.
The company, through its Ultimate Poker website, dealt the first regulated pay-to-play hand of Internet poker April 30. Although the company touted player registrations from all 50 states, wagers could be placed only through computers that were physically in Nevada.
Ultimate Gaming kept its figures private. Union Gaming Group, however, estimated Ultimate Poker took in about $750,000 in revenue during July.
Nevada lawmakers led by Assembly Majority Leader William Horne and Gov. Brian Sandoval pushed through legislation in less than a day in February to give the state bragging rights as the first to offer legal online gaming.
The monopolies for Ultimate and Nevada didn't last.
In September, Ultimate Gaming gained competition through Caesars Entertainment Corp.'s wsop.com, which is based on the annual poker tournament. Meanwhile, Delaware launched small-scale Internet poker in October.
New Jersey, which was right behind Nevada in legalizing Internet gaming, launched its first websites at the end of November. Like Nevada, wager can only take place on computers located with the state. Unlike Nevada, New Jersey is offering a full slate of casino games, including slot machines, as well as poker.
Ultimate Gaming, in partnership with Trump Taj Mahal, and Caesars, through its four casinos, offer Internet wagering in New Jersey, as well as Nevada.
Meanwhile, at least a half-dozen other states are exploring legalizing Internet gaming.
On a federal level, Internet gaming legalization has stalled.
The Washington, D.C.-based American Gaming Association, as an organization, continues to support federal legalization of Internet poker.
However, Las Vegas Sands Corp. Chairman Sheldon Adelson broke ranks and announced his opposition to Internet gaming. He intends to spend milli||ons of dollars to fight legalization on both a federal and state level.
— Howard Stutz
NO. 7 | RETAIL REVIVAL
Throughout the Las Vegas Valley, retail is reviving.
The year 2013 ushered in the Galleria at Sunset's first major renovation since opening in 1996. The $7 million face-lift included fresh paint, new dark-wood handrails and cream marble flooring. The mall at 1300 W. Sunset Road in Henderson, which is owned and operated by Forest City Enterprises, has seen single-digit- percentage increases in sales from 2012.
Across town, Village Square also finished its remodel this year, with new paint and a realigned parking lot to prove it. The shopping center, owned by Los Angeles-based Westport Capital Partners, is home to the Regal Village Square Stadium 18 movie theater.
Tivoli Village's second phase of construction officially started in October, with a three-story steel structure steadily arising near Rampart Boulevard and Alta Drive. Tivoli is owned by IDB, a holding company based in Tel Aviv, Israel. The Las Vegas center is part of a subsidiary corporation called PBC. Tivoli's traffic counts were up 30 percent in 2013 compared with 2012.
Off the Las Vegas Beltway, the Shops at Summerlin are coming along, and Boca Park is amid a renovation that includes new signs. On the east side, Boulevard Mall was sold and has been refocusing to reach out to a more Hispanic and Filipino target demographic.
On the Strip, the Fashion Show mall, Forum Shops at Caesars, Grand Canal Shops and Miracle Mile Shops celebrated several large store openings this year, while properties previously not focused on retail announced additions.
Among them is Treasure Island, which is building its shopping experience. Meanwhile, the exterior of Bally's is being remodeled to make way for the Grand Bazaar Shops.
—Laura Carroll
NO. 8 | SEE YOU LATER
Henderson's long, painful nightmare of Christopher Milam and his proposed professional sports complex finally ended in 2013.
Henderson officials sued Milam after the Texas developer said he could not deliver the sports venues he promised — but that he also wanted to follow through on buying the proposed 480-acre site from the Bureau of Land Management.
Henderson argued that Milam wanted to buy the BLM site, flip the land to homebuilders and walk away with a tidy profit after breaking his promise to build an National Basketball Association arena, a soccer stadium, a football venue and a baseball park. The city's lawsuit argued the site was zoned for stadium use and the land could not be used for homes.
Milam settled with Henderson. The deal included a clause that said Milam could never do business in Henderson again. Also under the settlement, the Texans who loaned Milam the money to buy the BLM land were allowed to try to buy the site from the BLM.
But that attempt hit a hurdle when the BLM decided to not sell the land after all. That triggered a lawsuit by Milam's creditors, who argued they had a right to follow through and buy the land from the BLM after the federal agency was paid $10.5 million for the site. That lawsuit continues.
This case also included a sublot involving a federal investigation into former BLM Director Bob Abbey, whom Henderson accused in its lawsuit of using his friendship with a business partner — Milam consultant Michael Ford — in the BLM land sale. The federal government's investigation continues.
— Alan Snel
NO. 9 | IF YOU DON'T BUILD IT
UNLV spent more than two years working with Majestic Realty, owned by billionaire California developer Ed Roski, to build an on-campus stadium/entertainment center.
But that relationship ended in divorce in March when university officials cut ties with Majestic, scrapped the proposed $900 million, 60,000-seat domed stadium concept and pursued a new partner — the Las Vegas hotel-casino industry.
The project received a blow when MGM Resorts International, which owns properties along the Strip and is building a 20,000-seat arena behind New York- New York, released a statement saying the proposed $900 million stadium costs too much.
UNLV then rebooted its stadium attempt by successfully lobbying the state Legislature to create an 11-member stadium board, consisting of hospitality industry representatives, regents and public officials.
The stadium board is studying the need, scope, cost and funding of an on-campus stadium. The panel has until Sept. 30 to submit a report on its findings to the Legislature.
The board hopes a new stadium project management company will offer guidance on several issues, including conducting a cost analysis on whether it pays to build a stadium with some type of roof. The project manager is expected to start in early 2014.
A UNLV stadium consultant told the board that a new stadium, combined with Las Vegas' growing television market, could prompt a major football conference and its TV football network to include the Rebels football team.
— Alan Snel
NO. 10 | SUN SETS
Las Vegas has remained in the dwindling camp of cities that has competing print daily newspapers, although perhaps not for long.
During the summer, Stephens Media LLC, the owner and publisher of the Las Vegas Review-Journal, reached a tentative deal to unwind the joint operating agreement that finances and prints the competing Las Vegas Sun. Three of the siblings of Sun Publisher and Editor Brian Greenspun approved proceeding with the deal; the four hold all the votes of Greenspun Media, which owns the Sun.
The terms called for Stephens Media to quit paying the Sun an annual income-sharing subsidy, amounting to $1.3 million last year, plus cease all printing and distribution that Stephens says costs at least $1 million a year. This arrangement has been in place since 2005, when a joint operating agreement between the Sun and the Review-Journal began in 1989 was largely rewritten.
In return, Greenspun would no longer have to pay Stephens as much as $2.5 million a year in royalties to use the vegas.com name for Greenspun's travel booking website.
Brian Greenspun sued in U.S. District Court on Aug. 20 to stop the deal, but a judge took no action because no final deal was in place. Greenspun contended that without the annual subsidy, the Sun would be forced to cease publication.
At year's end, there were still questions about what would happen. A final deal has not been signed. Michael Ferguson, CEO of Stephens Media who negotiated the end of the joint operating agreement, departed in November. The U.S. Justice Department must still review any final deal.
— Tim O'Reiley