UrbanEats Market to open in June at Allure condominium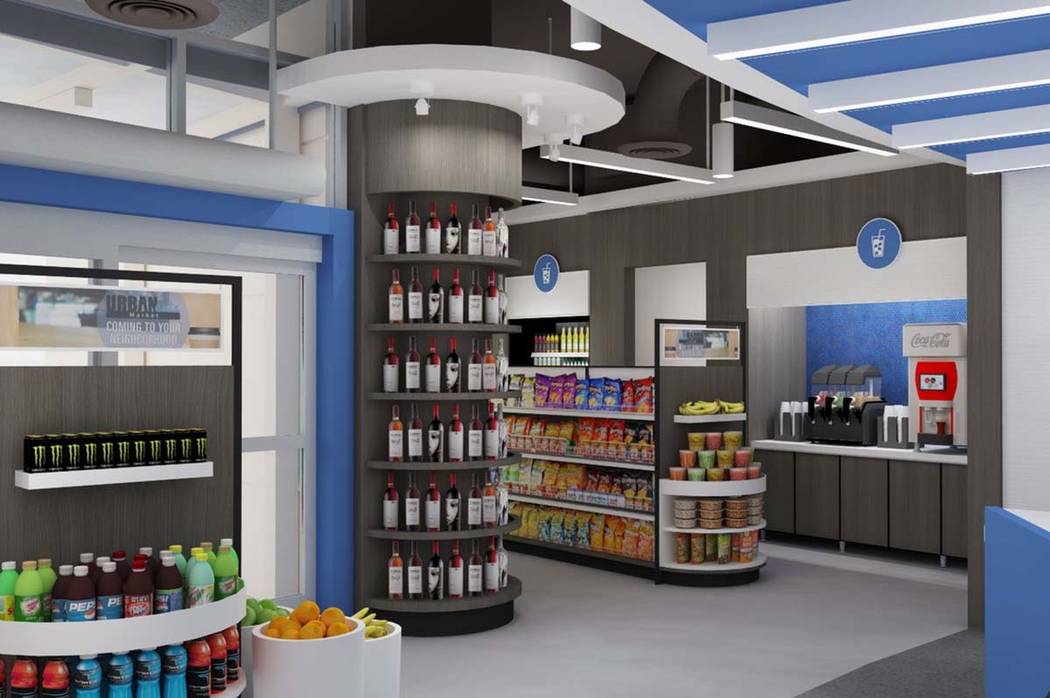 A new Las Vegas company wants to combine grocery store options with a convenience store footprint.
UrbanEats Market will open its first store in June at the Allure condominium near the intersection of Sahara Avenue and Las Vegas Boulevard.
Stores will also open near Flamingo Road and Arville Street and near Grand Canyon Drive and Sunset Road later in the year.
"We're trying to create something that's never been seen here," Founder David Baitinger said.
He said UrbanEats won't compete with big box grocers or regular convenience stores, instead appealing to nearby residents and passing pedestrians.
All stores will open 24 hours a day.
The Allure store will be 3,000 square feet, the Flamingo store will be 4,000 square feet, and the Sunset store will be 6,800 square feet.
The stores will offer packaged meals and coffee. The fronts will be all glass with white countertops, blue accents, bronze ceilings and concrete floors to give the stores a clean design, UrbanEats vice president and director of stores Paul Sanchez said.
The meals will include entrees and sides customers can pick a la carte. Meal prices will range from around $9 to around $15, Sanchez said.
The idea came to Baitinger after an association meeting at Allure, where he lives. He and other residents talked about the popularity of food delivery services. Recent additions to the Las Vegas Valley include Instacart and Dropoff.
Albertsons and Smith's recently added a home delivery service.
He has never worked in a convenience store or grocer before, he said.
He's also hopeful the construction on the north end of the Las Vegas Strip will help to bring foot traffic by the Allure location.
The Allure store will hire at least six full-time employees.
Contact Wade Tyler Millward at wmillward@reviewjournal.com or 702-383-4602. Follow @wademillward on Twitter.