Valley shoppers hit independent stores on Small Business Saturday
November 26, 2016 - 11:26 pm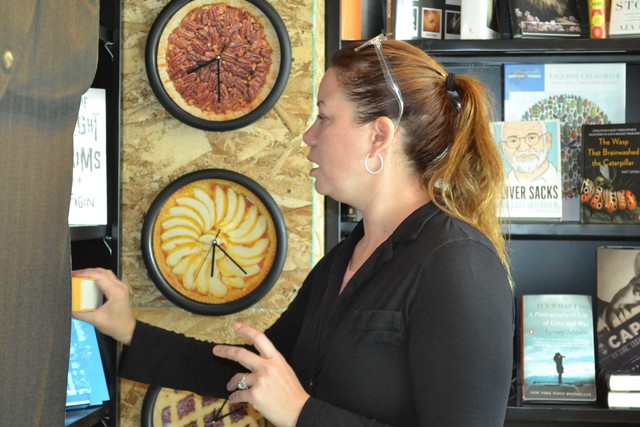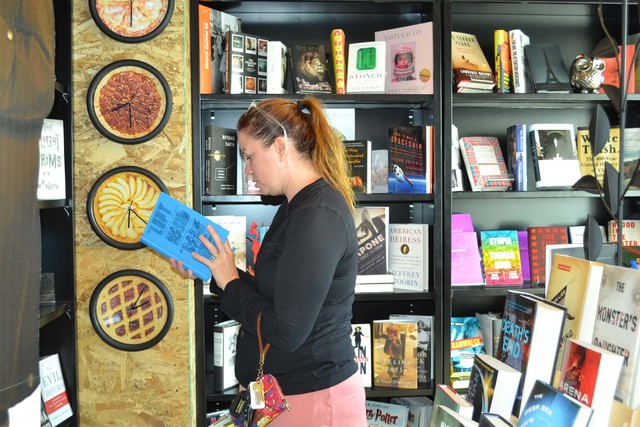 Shoppers across the country rushed stores Friday searching for steep discounts, but by the next morning, millions of them had something else on their minds: investing in local businesses.
Shoppers in the Las Vegas Valley this weekend joined the national Small Business Saturday celebration, an effort established in 2010 by American Express to encourage spending at independent retailers and restaurants during the holiday shopping rush.
"It drives economic impact into local businesses and the local economy, but it also helps to shape the character and the vitality of the communities," said Nicole Reyhle, Small Business Saturday spokeswoman for American Express.
American shoppers aware of the celebration spent $16.2 billion last year at independent retailers and restaurants, a jump from $14.3 billion in 2014.
In the fifth annual Small Business Saturday Consumer Insights Survey released this month by American Express and the National Federation of Independent Businesses, many shoppers said they wanted to participate Saturday to show they value how small businesses contribute to their communities.
Stay-at-home mom Gretchen Adams said a combination of her love of the Writer's Block bookstore and her desire to support small businesses encouraged her to get out early Saturday to browse the downtown Las Vegas store's inventory.
Since it debuted on Small Business Saturday in 2014, the shop's been a place where she can bring friends or ask one of the owners for a book suggestion.
"It builds the community in a way that's much more sustainable," she said of spending money at small businesses. "Big businesses tend to take money out of the community."
Scott Seeley, who co-owns the independent bookstore with his husband, Drew Cohen, said he thinks shops like his become gathering spots for people with similar interests. With its classes for young writers, the business also can foster creativity in the community, he said.
"We get to know people, and they know us," he said.
Bradley Manchester, a chef who opened downtown restaurant Glutton more than a year ago, worked for years in the corporate food business before breaking out on his own. Independent businesses such as his can offer local customers a different experience — more fun and less standard than what might be found at a bigger chain or inside a resort, Manchester said.
They also can more easily become part of the community and cater to the needs of an area, he said.
Sherri Wignall, a Colorado resident passing through downtown on her way to California, said she always makes it a point to stop at small businesses to grab a bite to eat.
Dining at Glutton's next-door neighbor, independent eatery VegeNation, she said it's the feeling she gets from small businesses that sets them apart.
"They're usually unique," she said. "You get that extra touch, that personal warmth."
Contact Pashtana Usufzy at pusufzy@reviewjournal.com or 702-380-4563. Follow @pashtana_u on Twitter.
RELATED
Las Vegas small-business owners can get help to grow