Want to shop in secret? A select few can do that on the Las Vegas Strip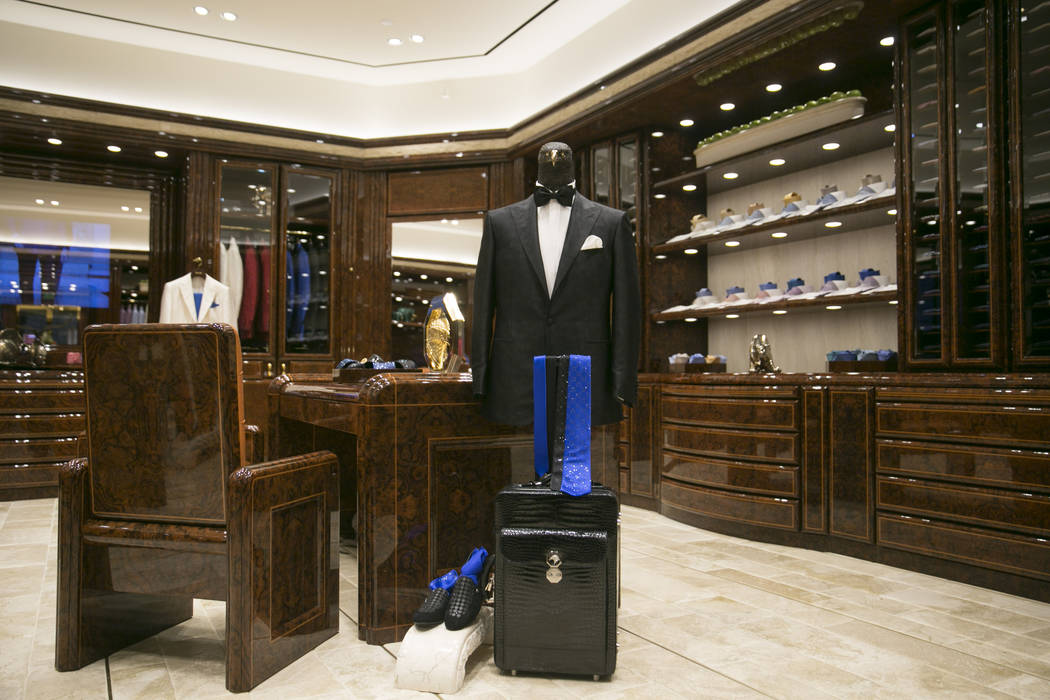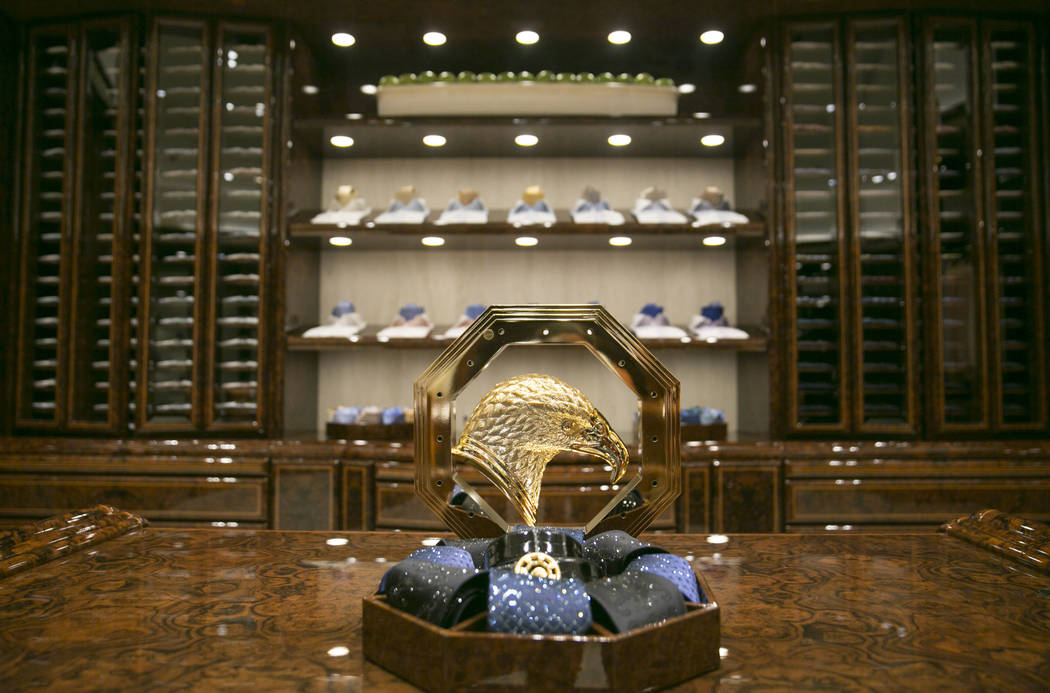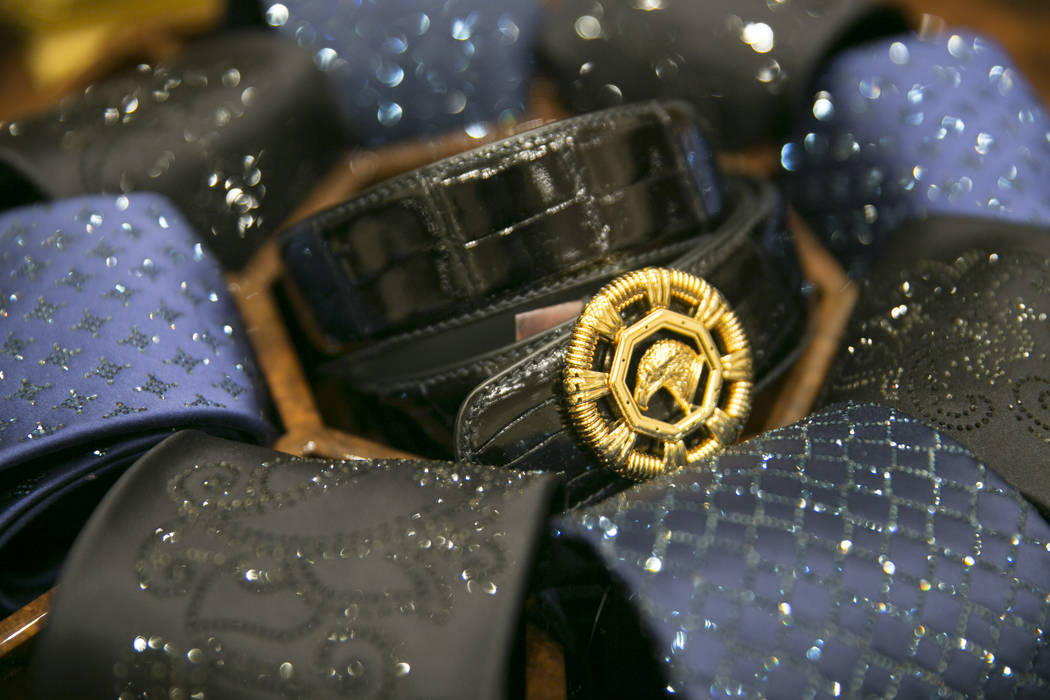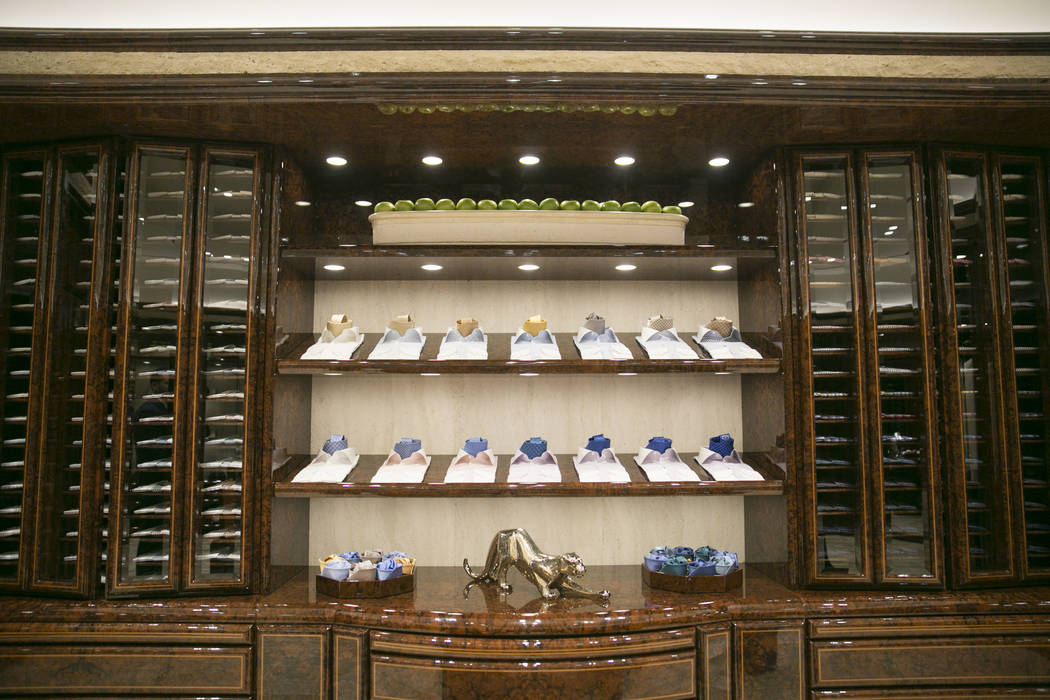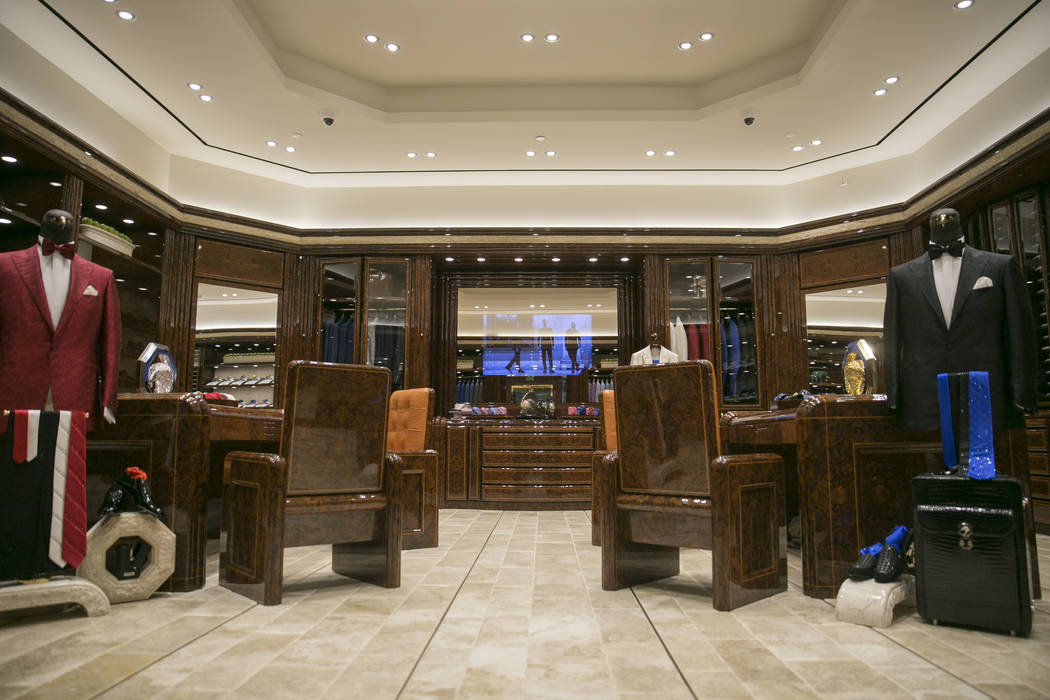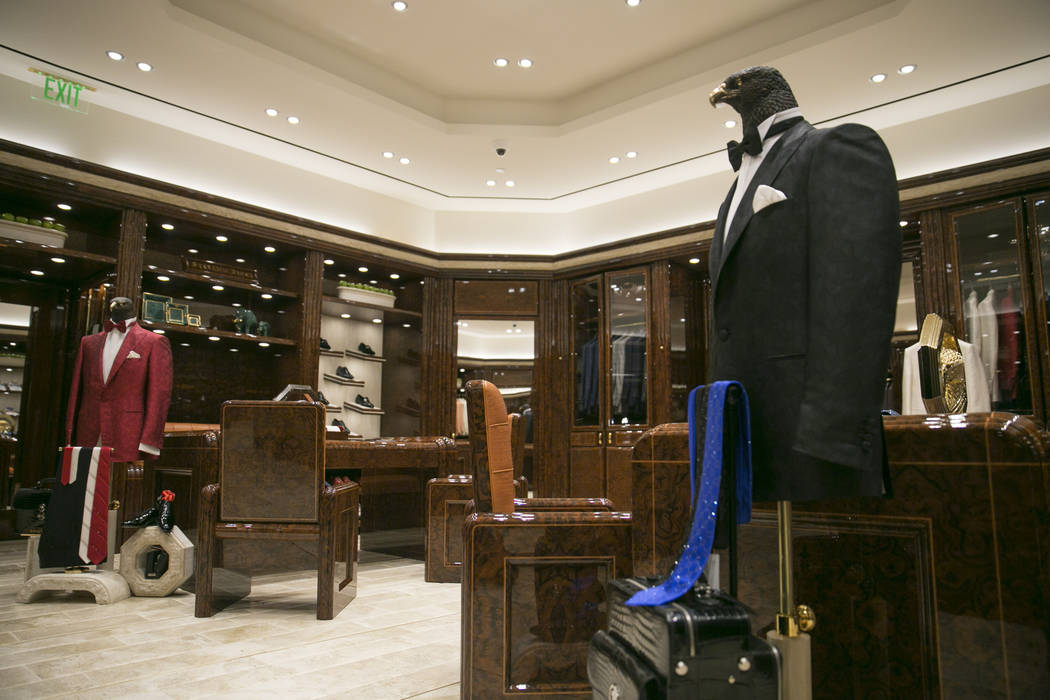 Though we all put our pants on one leg at a time, a shopper inside the Stefano Ricci clothing store on the Strip may do so while surrounded by crocodile-skin chairs.
The chairs, worth about $100,000, are joined in the Ricci VIP room by jackets, silk ties, gold and diamond belt buckles and a crocodile-skin roll along suitcase — one of five in existence.
"It's a good escape," said Philip Wiseman, general manager for the Strip location inside the Shops at Crystals. "Everyone wants to experience a little luxury."
The Ricci store is merely one on the Strip to offer VIP rooms for the privacy of high-profile shoppers. These shoppers, which include celebrities, business executives and foreign royalty, want to escape the public eye, make purchases in peace, and feel catered to all in one go.
While not all of Crystals' 50-plus in-store brands feature VIP rooms, at least one of each type of store from jewelry to shoes to men's to women's has one, Crystals marketing director Monique Clements said.
Some of the rooms, such as the Ricci one, are easily spotted. Others are more hidden, accessible by knowledgeable staff or a repeat shopper.
Hand-picked decor
The decor inside each room may have been handpicked by the brand's executive teams, Clements said. Some have their own small kitchens and private restrooms to cater to shoppers. Others that can hold about 20 people are used to host private events.
"Our guests might not be surprised by what's offered inside these rooms, but the rooms help to meet the demands for our highest caliber of guest," she said. "They expect a high level of service."
The rooms also allow individual stores to work with a high-profile shopper while still keeping open the rest of the store, Clements said.
Some celebrity shoppers will request a store completely shut down to the public while the celebrity shops, she said. Sometimes that celebrity won't make the purchase at that time, instead gathering ideas for themselves and their personal buyer.
Last year, Dior Beauty added a VIP room to its location at Forum Shops at Caesars, which, like Crystals, is owned by Simon Property Group. Tiffany &Co. added a private room a couple of years ago.
At Blackstone Group-owned Cosmopolitan of Las Vegas, men's clothing store Stitched has had its VIP fitting room since it opened in 2010, Stitched senior buyer Sam Glaser said.
The Stitched room offers the opposite atmosphere of a VIP room inside Louis Vuitton, for example, at Crystals, Glaser said. The Stitched room aims for a warm, old-fashioned feel, created with an old British haberdashery in mind.
"We wanted people to walk into the space and think, 'How did they build the Cosmopolitan around this?'" Glaser said.
Beating the online retailers
Creating an experience when shopping in a brick-and-mortar store is how to overcome competition from online retailers, he said.
The Stitched VIP room acts more as a lounge for repeat shoppers, who may have their own lockers, rather than a display for the store's products. High profile shoppers may bring others of their ilk or talk about the store to their friends.
"Our locker owners have become our champions and brand ambassadors," Glaser said. "People like to bring friends and show the space off. That's such a special thing and, indeed, by design."
Back at the Ricci store in Crystals, VIP room shoppers are surrounded with furniture out of the Ricci home collection. Some shoppers have inquired about the line, starting a conversation that may later lead to a purchase, Wiseman said.
Those home goods include the crocodile chairs, plus malachite plates on display. The highest shelves in the room feature real green apples regularly changed out by the staff, each capable of measuring shoppers for suits and speaking multiple languages.
Wiseman, who's been with the brand for about seven years and was brought from the Beverly Hills store to manage the Crystals one when it opened in March 2016, taught himself Mandarin.
Growing the name in popularity
The VIP room experience, along with a location inside Crystals, is expected to help the Ricci name grow in popularity in the U.S. and abroad, he said. The Ricci company started in Florence in 1972 and has grown to 50-plus stores worldwide, mostly in Europe and East Asia.
The Ricci VIP room is a centerpiece for the store, but Wiseman and the other three staffers found in the store can easily shut the doors off to the outside world.
"It's nobody's business what someone buys," Wiseman said.
Contact Wade Tyler Millward at wmillward@reviewjournal.com or 702-383-4602. Follow @wademillward on Twitter.