Warehouse developers flock to open desert outside Las Vegas
Updated January 19, 2023 - 7:37 pm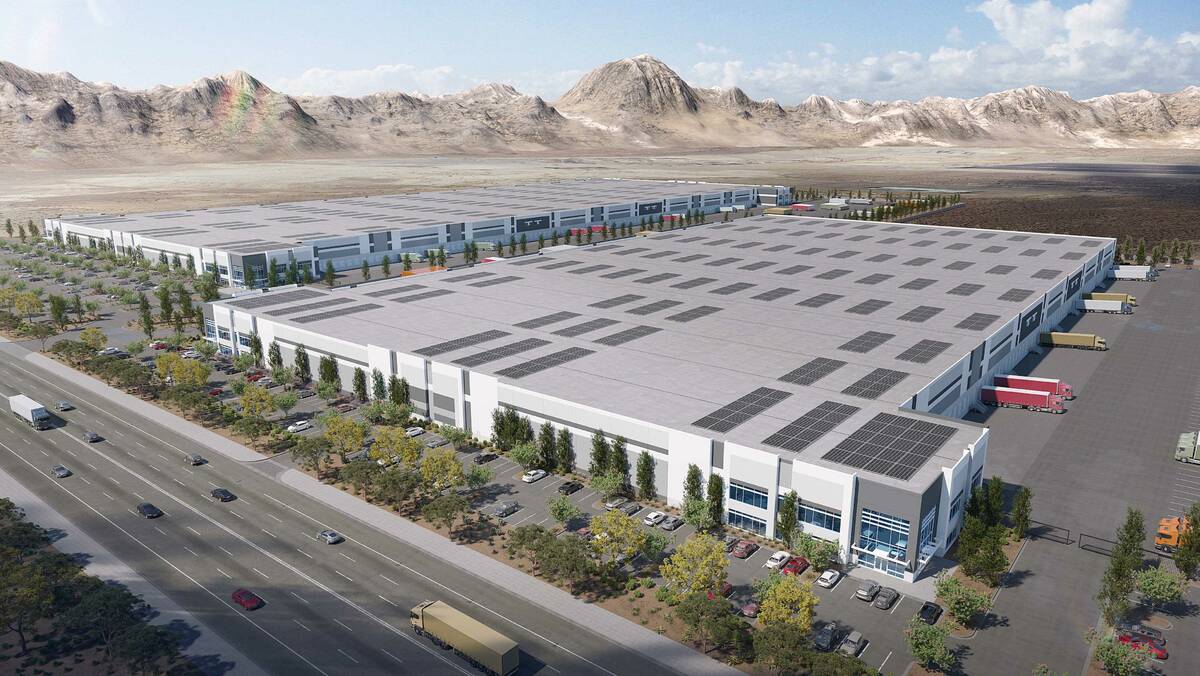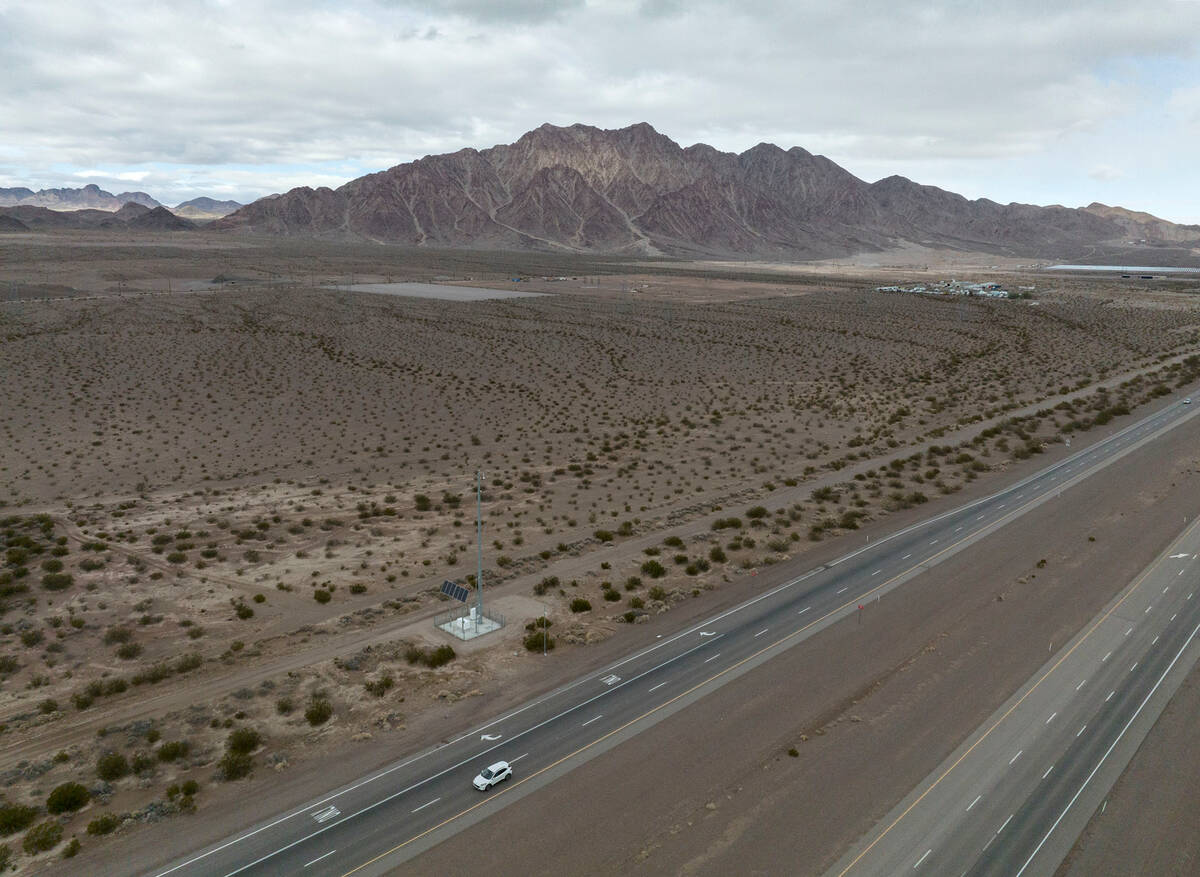 Southern Nevada's warehouse boom has brought waves of construction, higher land prices and fewer places to build big.
Now, in an effort to put up even more distribution space, developers have staked claims off the beaten path.
Real estate firm DIV Industrial announced plans last week for a 1.7 million-square-foot complex in the Eldorado Valley, some 25 miles southeast of the Strip. Its project site, along U.S. Highway 95, is near vast stretches of open desert and massive arrays of solar panels.
The company aims to break ground this summer, and it's not the only one to venture to Eldorado Valley. As much as 10 million square feet of industrial space could be built there, said Logic Commercial Real Estate broker Amy Ogden, who worked on the land sale to DIV.
Southern Nevada's warehouse market was growing for years before the pandemic sent it into overdrive, as the public health crisis sparked an accelerated shift to online shopping that fueled demand for distribution space. As popular industrial pockets were built out, activity gained momentum in more remote areas where developers could acquire big chunks of land at less expensive prices.
'Really well-located'
Apex Industrial Park, roughly 20 miles northeast of the Strip, plodded along for years with little development but had a surge of activity over the past few years.
A developer is also looking to build a sprawling industrial complex in Jean, an outpost some 25 miles south of the Strip whose only residents are in a women's prison.
DIV co-founder Nicholas Ilagan said there aren't any land tracts left in the Las Vegas Valley to develop big-box industrial space. As he sees it, Eldorado Valley is "really well-located."
His firm plans to construct two buildings on its 94-acre site — one spanning almost 1.1 million square feet and the other more than 600,000 square feet, according to a site plan. The property is a few miles from Interstate 11 and roughly 12 miles from the nearest 215 Beltway interchange.
Ilagan said his company was "absolutely" drawn to Eldorado Valley in part by the lower land prices.
Property records show DIV purchased its site last month for $15 million, or almost $159,000 per acre.
Overall, Eldorado Valley spans about 1,000 acres, and a consortium of landowners have teamed up to master-plan the area for industrial use, said Logic's Ogden.
She pointed to the area's inclusion in the city of Henderson — through annexation approved last year — as a key draw. She also noted its land prices are "a lot lower" than in more developed areas of the Las Vegas Valley.
'Demand is there'
Other buyers in the new industrial pocket include Overton Moore Properties, which acquired nearly 125 acres there last year for $44 million, property records show.
Overton Moore CEO Timur Tecimer did not respond to requests for comment.
As seen in the Henderson records, the firms involved in master-planning Eldorado Valley include Panattoni Development Co., a prominent warehouse builder in Southern Nevada. Efforts to speak with Panattoni partner Doug Roberts, who oversees his company's Nevada projects, were unsuccessful.
Last year, rising interest rates took some wind out of the sails of Southern Nevada's industrial market, industry pros said. But overall, demand for space has been fierce.
The market's vacancy rate was a record-low 1.3 percent in the third quarter last year, brokerage Colliers International reported.
Western States Contracting CEO Weston Adams, who acquired more than 300 acres in Eldorado Valley last year for $30 million, said he will use around 100 acres for long-term aggregate mining. Roughly 200 acres can be developed with industrial warehouse projects.
He said he's already received multiple unsolicited offers for his property.
"The demand is there," Adams said.
Contact Eli Segall at esegall@reviewjournal.com or 702-383-0342. Follow @eli_segall on Twitter.