Woman alleges she was raped, had Steve Wynn's baby in 1970s
Updated February 27, 2018 - 6:40 pm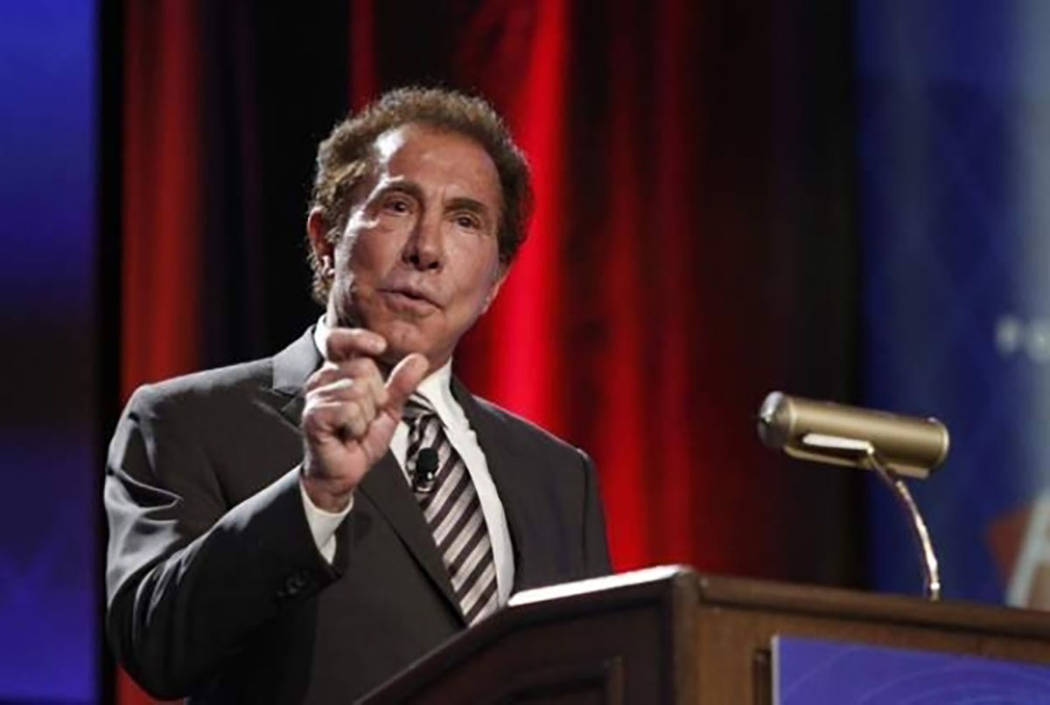 A Chicago woman told Las Vegas police she had Steve Wynn's child in a gas station bathroom after he allegedly raped her several times in the 1970s, records show.
The new details come from police reports filed by two women who the Las Vegas Review-Journal reported earlier this month had accused the casino developer of sexual assault. The reports were filed days after the Wall Street Journal published detailed allegations of sexual misconduct involving Wynn.
Wynn has vehemently denied the misconduct accusations and attributed them to a campaign led by his ex-wife, whose attorney has denied that she instigated the Journal's report. Wynn resigned as chairman and CEO of Wynn Resorts Ltd. this month.
The woman in Chicago said Wynn raped her three times inside her apartment, according to a police report obtained by the Review-Journal. She said she later had Wynn's baby, according to the report. The report does not say whether the woman knew Wynn or how he had access to her apartment.
In a different report, another woman told police she had consensual sex with Wynn several times but felt coerced. The woman said Wynn approached her as she was dealing at the Golden Nugget in 1975 and took her to his office to have sex.
She told police she and Wynn engaged in sexual acts two more times over the next year.
Wynn approached her again in 1976 asking her to go with him, she reported. The woman said she told him no and that she was seeing someone else.
"She was soon after accused of stealing $40.00 and forced to resign," the police report reads. The women's names are redacted on the reports.
Las Vegas police have said the statute of limitations for sexual assault in Nevada is 20 years, but that should not discourage victims from speaking up.
Chicago criminal defense attorney Steve Roach told the Review-Journal this month that it was "highly unlikely" Wynn would face charges in Illinois.
In Illinois, the government typically has three years to file felony criminal charges. Roach said reporting a crime within three years of the alleged incident could allow a person to be prosecuted within 10 years of the reported act.
Contact Blake Apgar at bapgar@reviewjournal.com or 702-387-5298. Follow @blakeapgar on Twitter. The Associated Press contributed to this story.