Alvin Kamara, 3 others plead not guilty to battery charges
Updated March 2, 2023 - 2:57 pm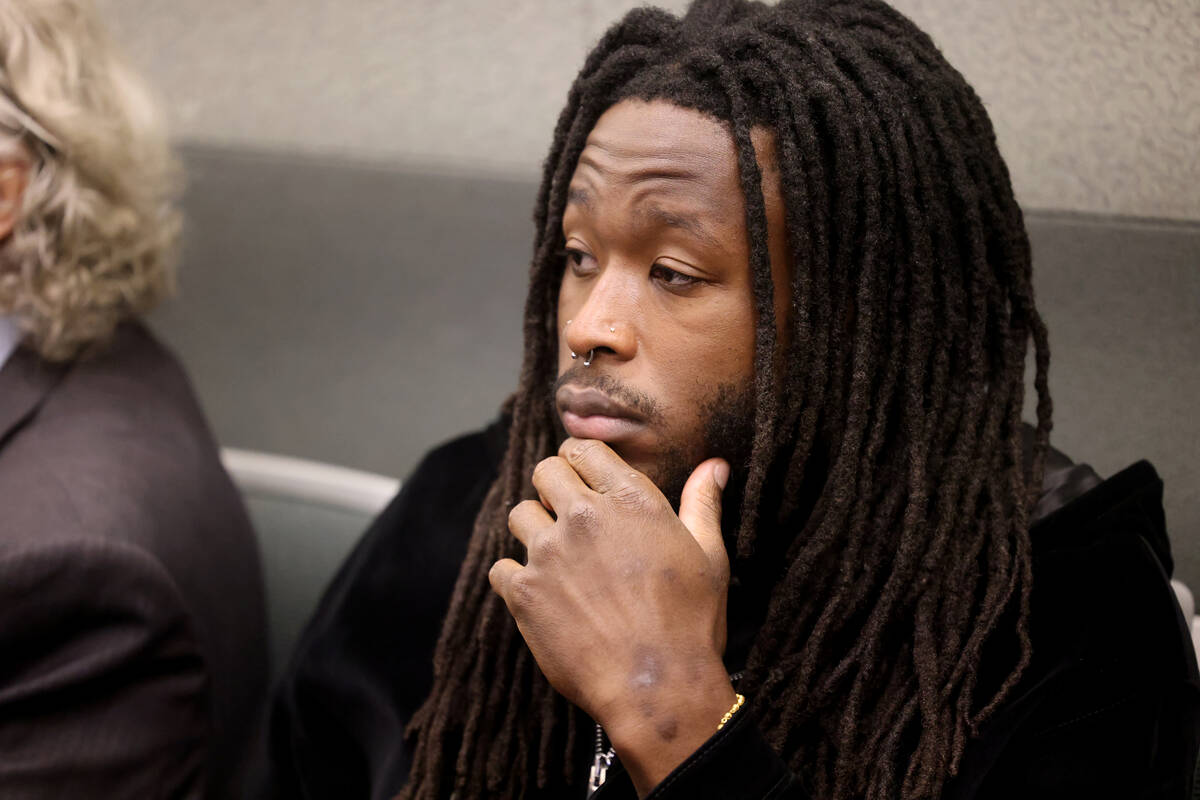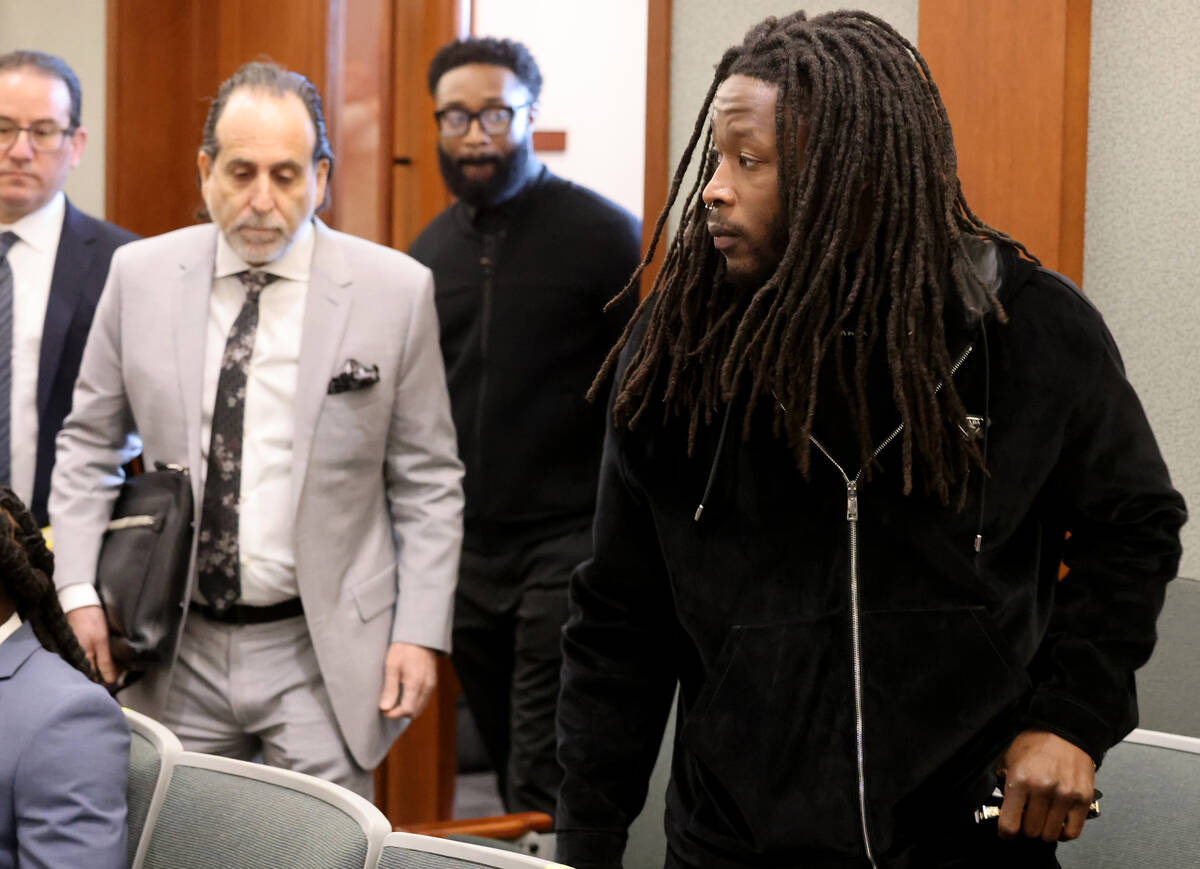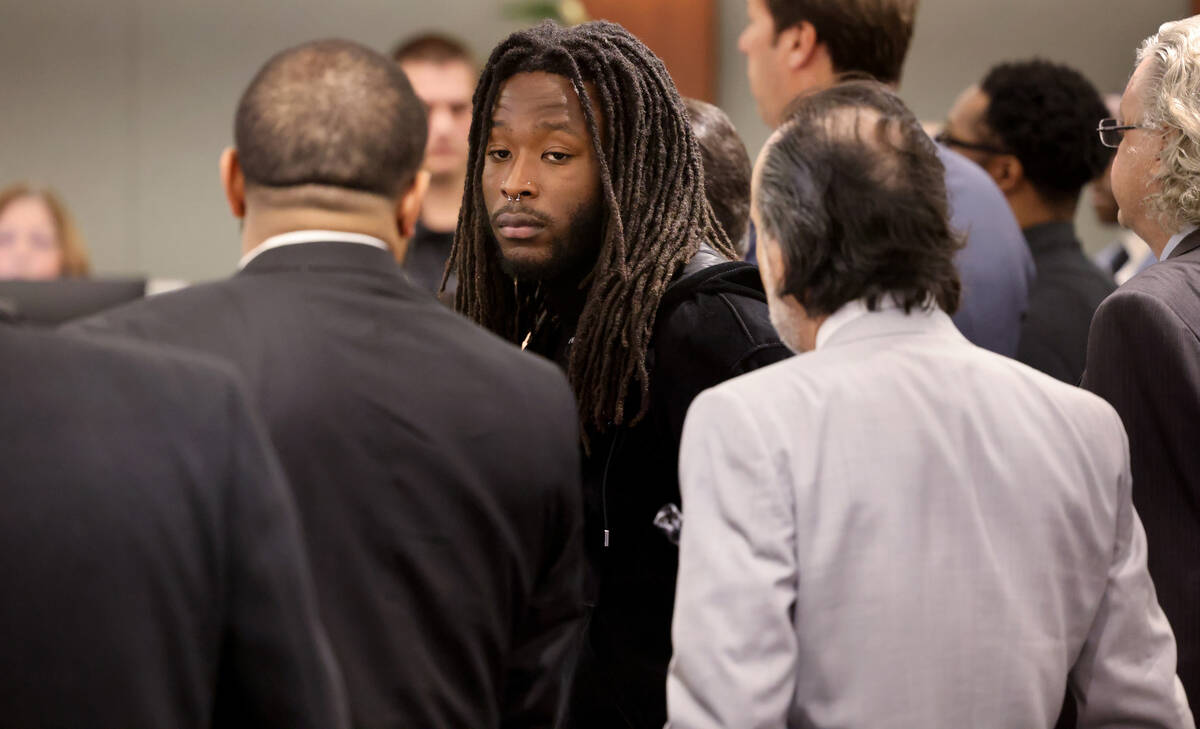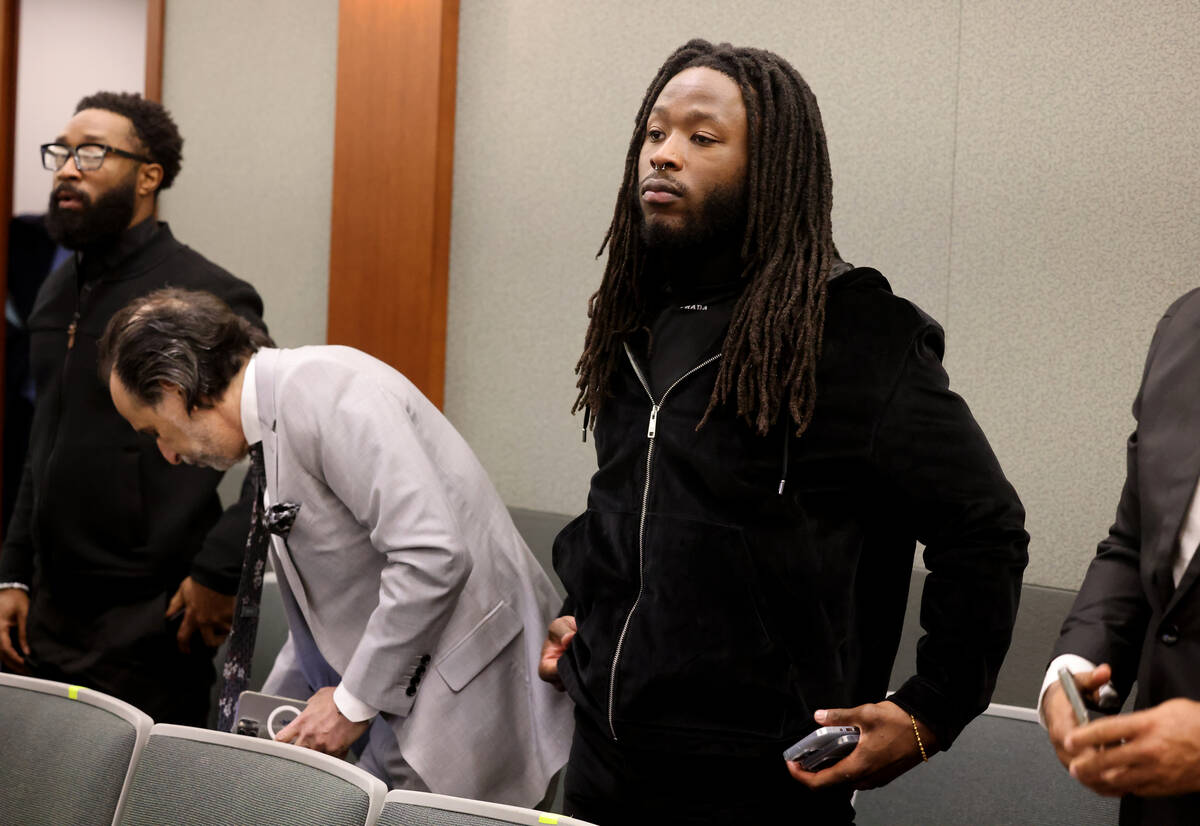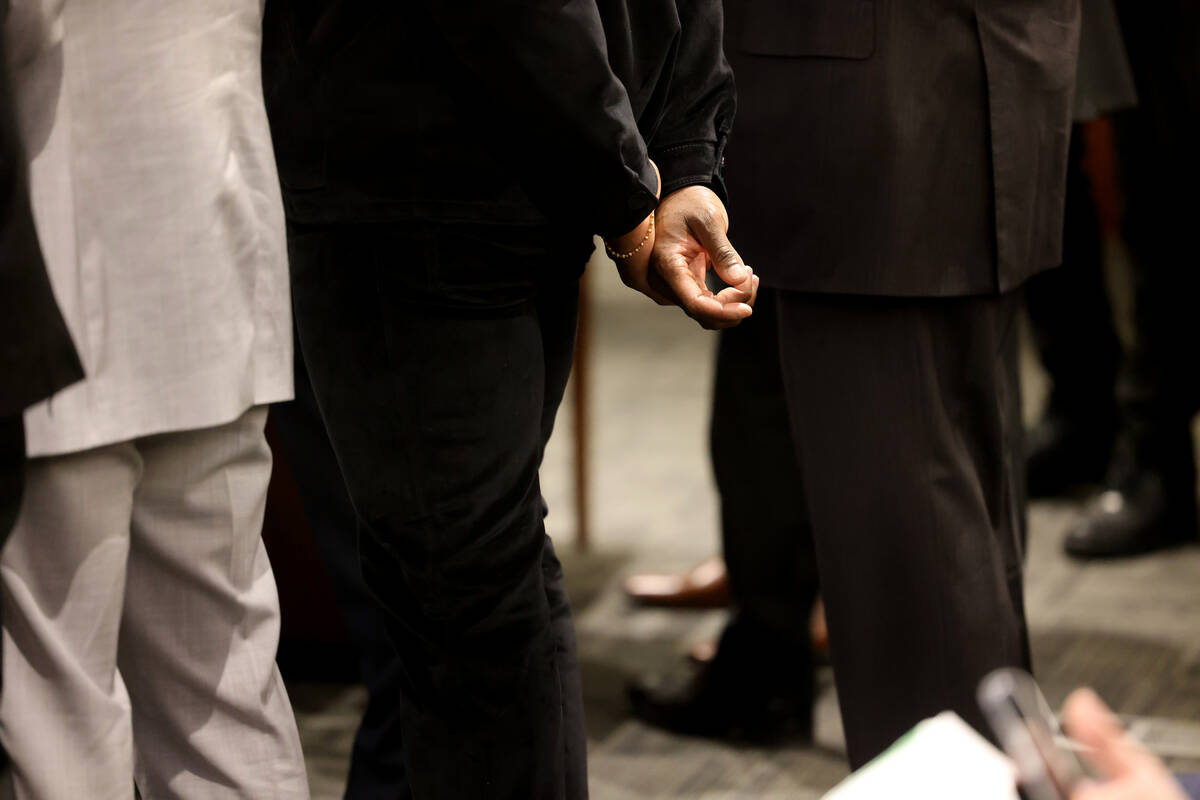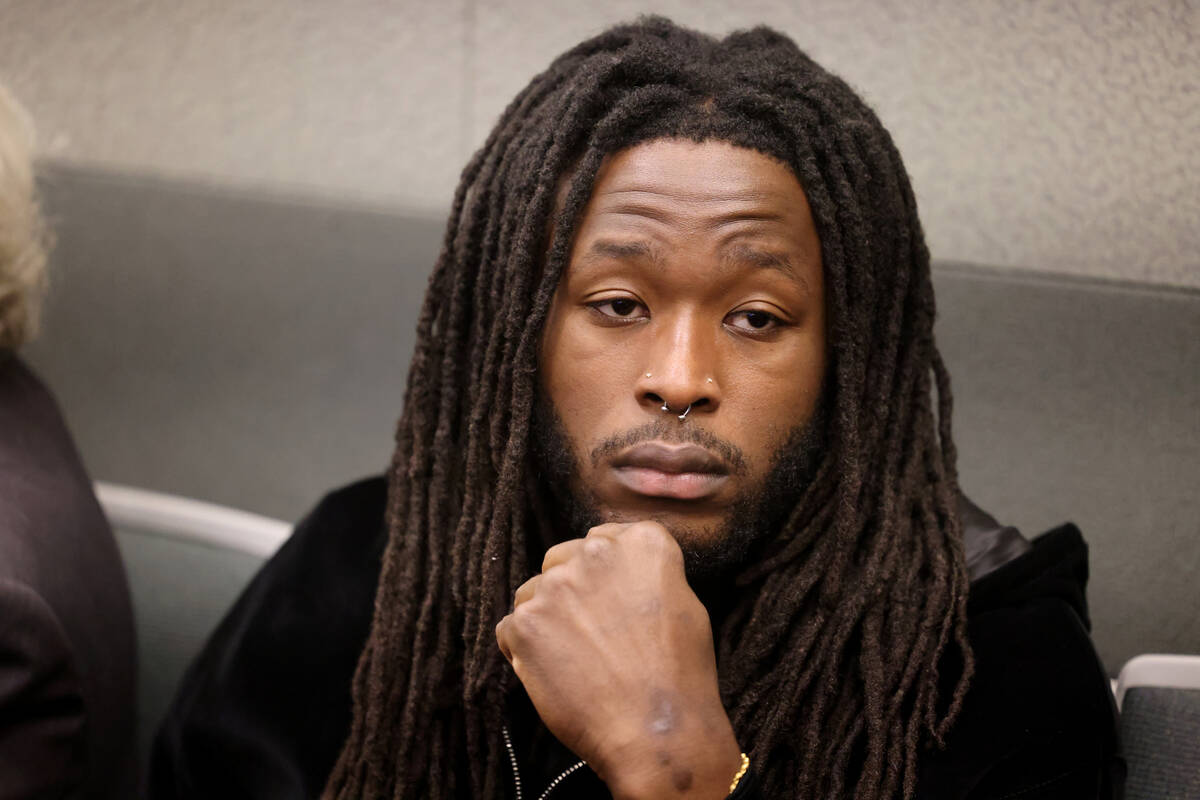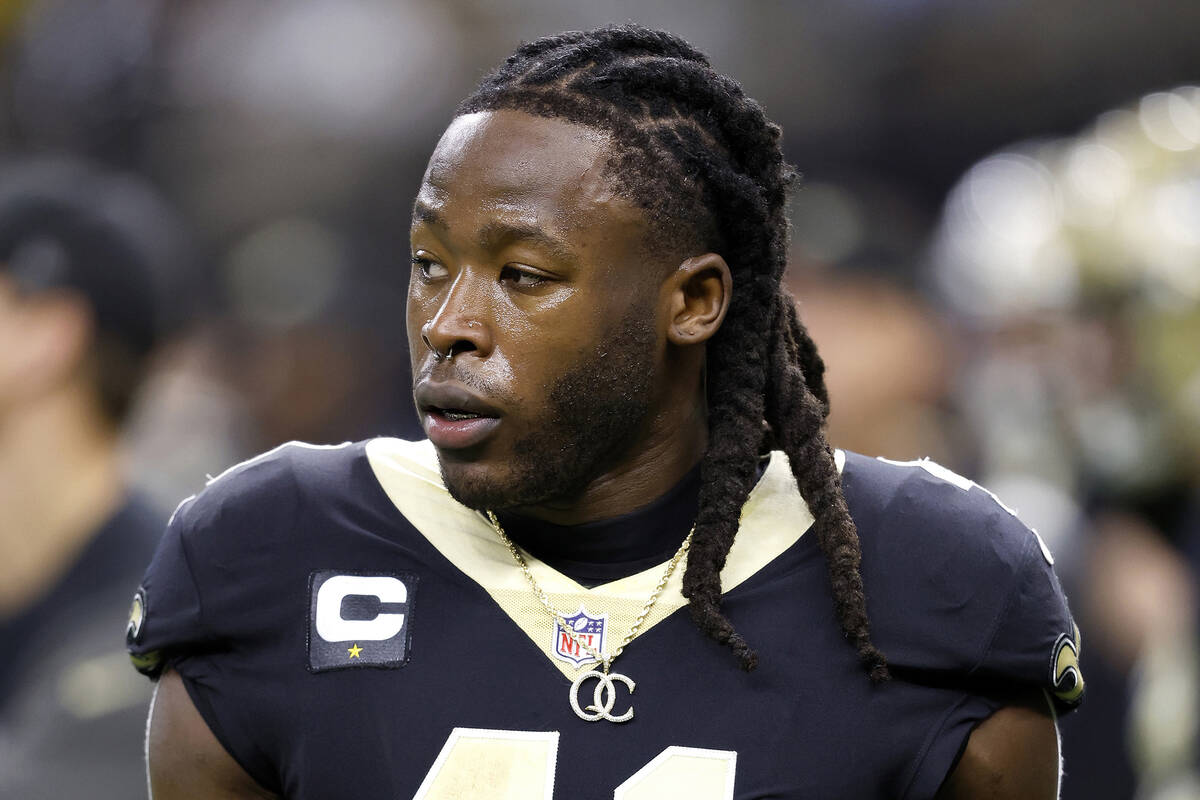 New Orleans Saints running back Alvin Kamara, Cincinnati Bengals cornerback Chris Lammons and two others pleaded not guilty on Thursday to battery charges in connection with an alleged brawl at a Strip casino last year.
Kamara, Lammons, Percy Harris and Darrin Young were indicted in February on a felony charge of battery with substantial harm and a gross misdemeanor count of conspiracy to commit battery. They were all accused of attacking a man last year at The Cromwell.
"Your attorney has indicated that you're entering a plea of not guilty, is that correct?" District Judge Tara Clark Newberry asked during the hearing.
"Yes, your honor," Kamara replied.
After all the co-defendants pleaded not guilty, the judge scheduled a jury trial in the case for July 31.
"We're looking forward to a trial and a full vindication," David Chesnoff, one of Kamara's defense attorneys, said following the hearing.
According to transcripts of a grand jury hearing, Darnell Greene testified that he was leaving Drai's After Hours around 6:30 a.m. Feb. 5, 2022, when he was beaten by multiple people who kicked and punched him.
Greene sued Kamara in October, claiming that he was chased down a hallway during the beating. The lawsuit claimed he suffered "severe injuries," including a "disfiguring facial fracture" and blunt trauma to his head. His attorneys wrote in the lawsuit that he will need to undergo multiple surgeries.
According to an arrest report, Kamara told police that he thought Greene had done something to someone in his group of people who were leaving the nightclub and that he punched Greene as the other man ran away.
Kamara's defense attorneys have previously said that Kamara was "defending himself and others at the time of the incident."
Police identified the defendants through video from The Cromwell and inside a limo the men used to leave the property, a Metropolitan Police Department detective testified to the grand jury.
Kamara was heard on video inside the limo saying, "I connected with that (expletive) jaw so hard" while holding his right hand in a fist, according to the grand jury transcripts.
Lammons' defense attorney, Ross Goodman, told reporters Thursday that his client was shoved near the elevator and then slapped Greene once. He said Lammons followed the group down the hallway, kicked Greene once and then tried to pull Harris off of Greene.
"He's not there stomping on anybody, and he's not there hitting people multiple times," Goodman said. "Chris' response was measured for what he perceived as an instigator."
A Las Vegas police officer wrote in an arrest report that surveillance footage showed that Lammons "stomps" on the alleged victim approximately three times and punches him once. The report also indicated that Kamara punched Greene approximately eight times, Harris stomped on him approximately 16 times and Young stomped on him approximately four times.
Lammons was with the Kansas City Chiefs at the time of the alleged attack, but was claimed by the Bengals last month.
Kamara was arrested last year just after he played in the Pro Bowl at Allegiant Stadium, the day following the alleged attack. Lammons turned himself in at the Clark County Detention Center days later.
Goodman said the conversation in the limo did not constitute a conspiracy to commit battery because the defendants were speaking about the alleged brawl after the fact.
He also said that he believes a July trial is a quick turn-around to prepare witnesses. Prosecutors and defense attorneys have previously tried to negotiate the case while it was stalled in Las Vegas Justice Court.
"There's always talks about resolving every case, especially this case," he said. "I think the prosecutors are receptive to try to negotiate the case."
Contact Katelyn Newberg at knewberg@reviewjournal.com or 702-383-0240. Follow @k_newberg on Twitter.