Charges dropped against teen accused of raping impaired girl while others filmed
Updated October 5, 2023 - 4:24 pm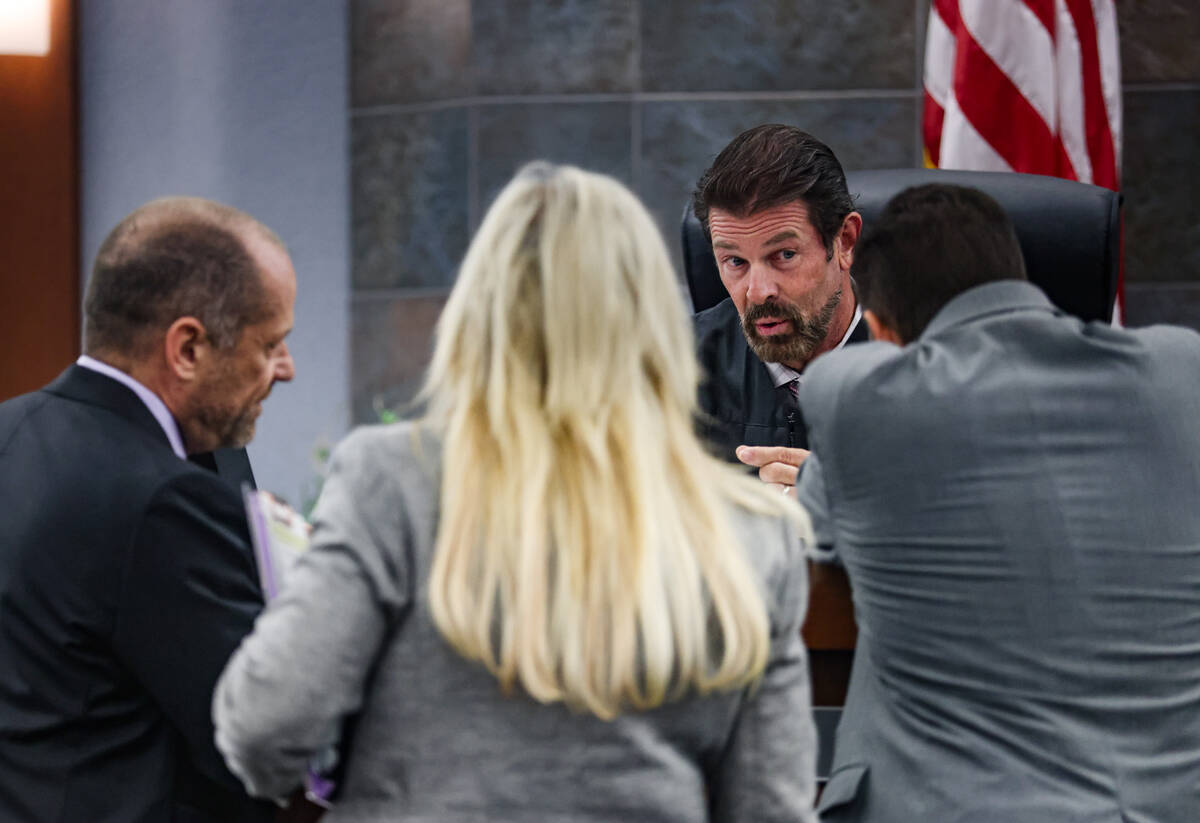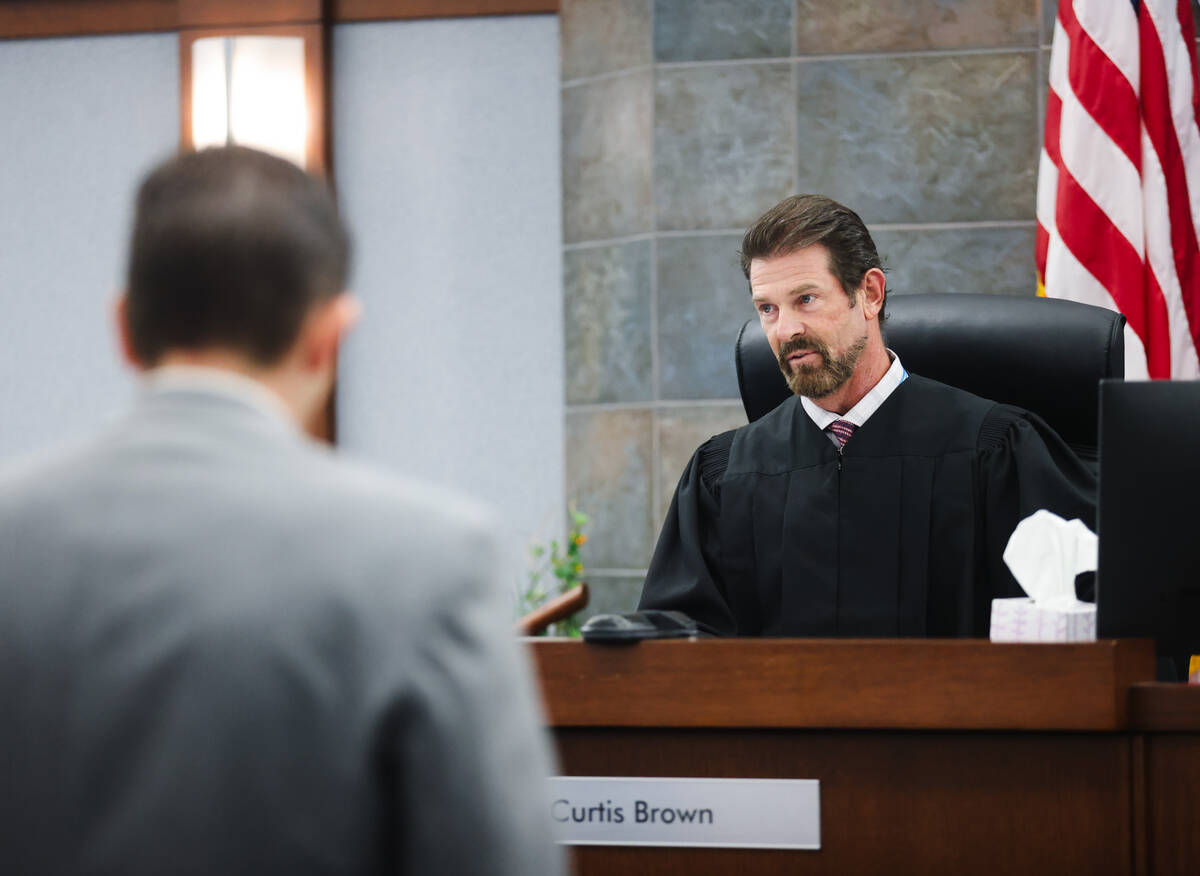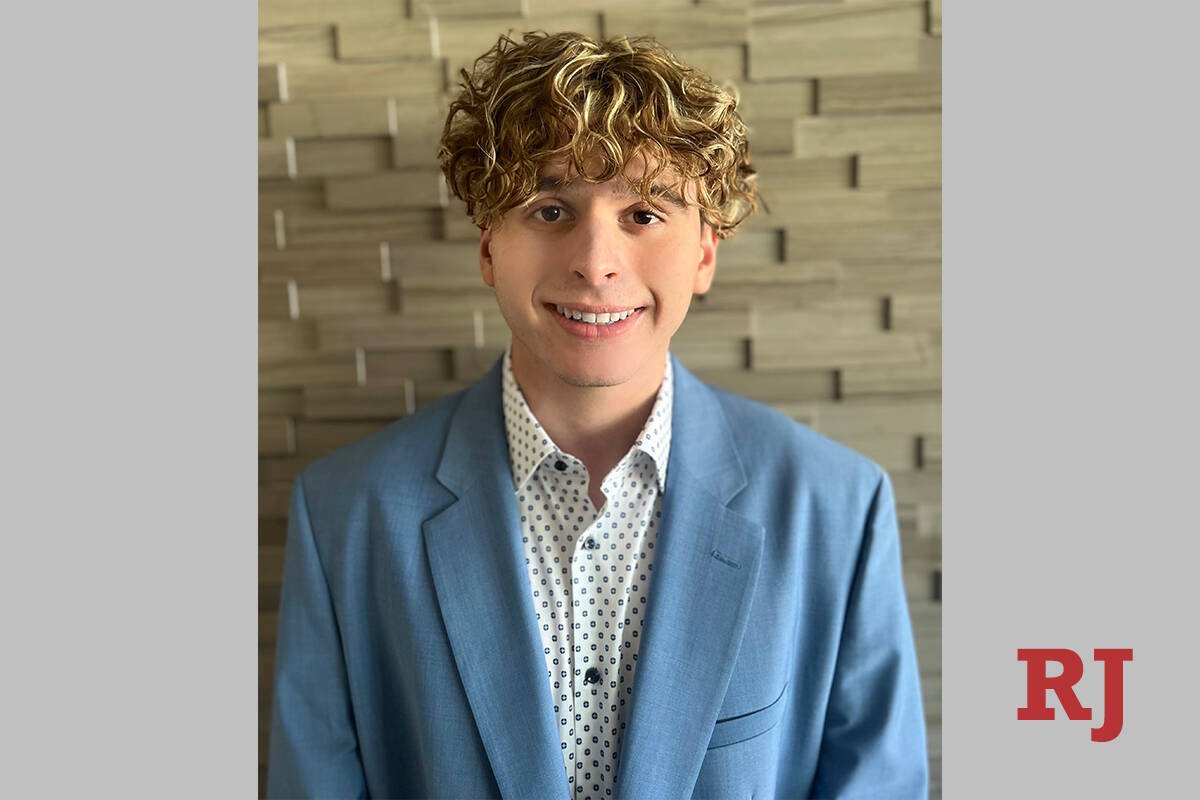 Charges were dropped Thursday against a Las Vegas teen accused of raping an intoxicated girl while others watched after a defense attorney presented evidence and witness statements to prosecutors that the girl had consented to have sex.
Las Vegas Justice of the Peace Pro Tem Curtis Brown, during a preliminary hearing for defendant Aiden Cicchetti, 17, agreed to dismiss the case on a motion by Chief Deputy District Attorney Rob Stephens.
Stephens declined to comment after the brief session but prosecutor Stacey Kollins said that the case was terminated because "the state did not think we could prove it beyond a reasonable doubt."
Outside the courtroom, Cicchetti's attorney, Ross Goodman, said the charges were dropped because the defense was scheduled to cross-examine the alleged victim "where we had on our exhibit list videos, surveillance videos, text messages of the victim between a friend of Aiden, who's my client, where she's agreeing to have sex."
"It was going to expose her to this evidence that completely contradicted what her version of events were," Goodman said.
Neither Cicchetti nor the girl appeared in court during the hearing, but the defense had witnesses, including some juveniles, ready to testify, Goodman said.
The case began when the teen girl reported to Metropolitan Police Department's Summerlin Command patrol officers that early on March 25 another teen had recorded three short videos of her and Cicchetti having sex in a car that were sent to her on the social media outlet SnapChat, police said.
Police detectives would arrest and book Cicchetti on March 28 on suspicion of three counts of sexual assault based on the three videos, three to 11 seconds in length, and what a detective stated showed others in the car who "watched, laughed and recorded on their phones."
The girl told police she "did not remember any of that happening" after she had driven several friends to Red Rock Casino late on March 24, had drunk shots of vodka in the car and shots of rum later at a party in Henderson.
A detective wrote that the girl was "barely conscious," could be heard saying "stop" on one video and crying "no, no, no," on another one.
But the defense compiled exhibits including audio interviews with two teens in the car who stated they witnessed the girl requesting Cicchetti perform sex acts on her in the back seat.
The same teen said that the two girls in the front seat, one of them driving the girl's car, were not laughing during the encounter, "just driving," and the alleged victim with Aiden did not appear intoxicated and had removed her pants herself.
"Did you ever see Aiden use any like force or violence against her?" a defense investigator asked the teen.
"No, not at all," the teen answered.
Goodman said he has reviewed the videos and that they do not show the girl saying "no" or "stop."
He said the video, if viewed in full, included her encouraging him to have intercourse.
Goodman said that home security footage from Cicchetti's home, included among defense exhibits, showed the girl dropping him off, then returning to the house an hour later and going back inside with a friend.
Contact Jeff Burbank at jburbank@reviewjournal.com or 702-383-0382. Follow him @JeffBurbank2 on X.