Convicted 'sovereign citizen' sentenced Wednesday in Las Vegas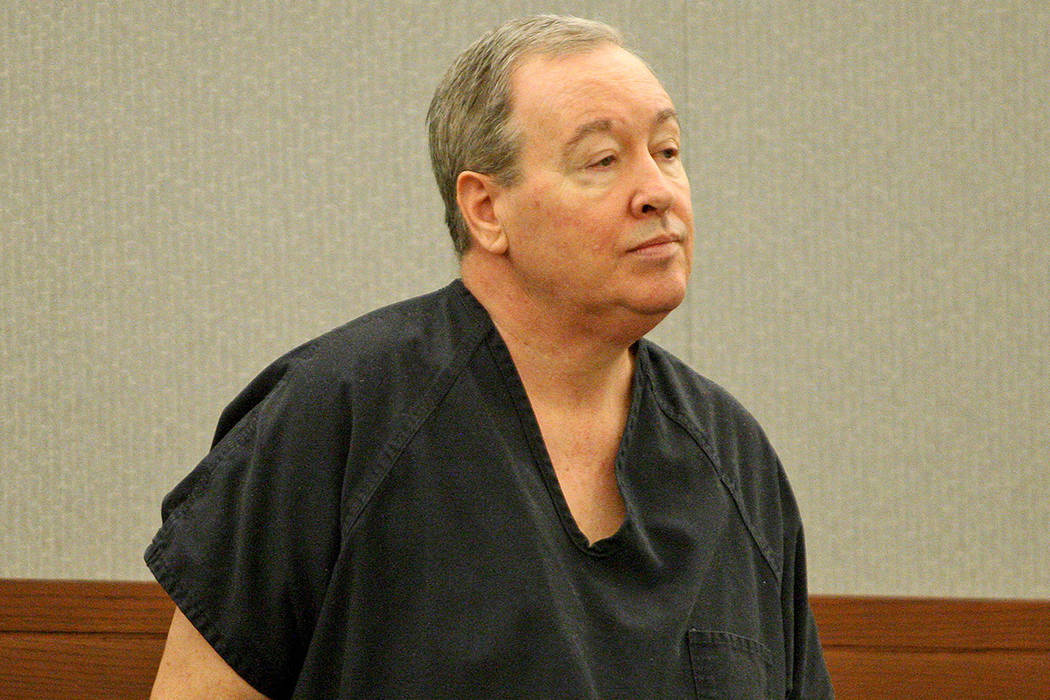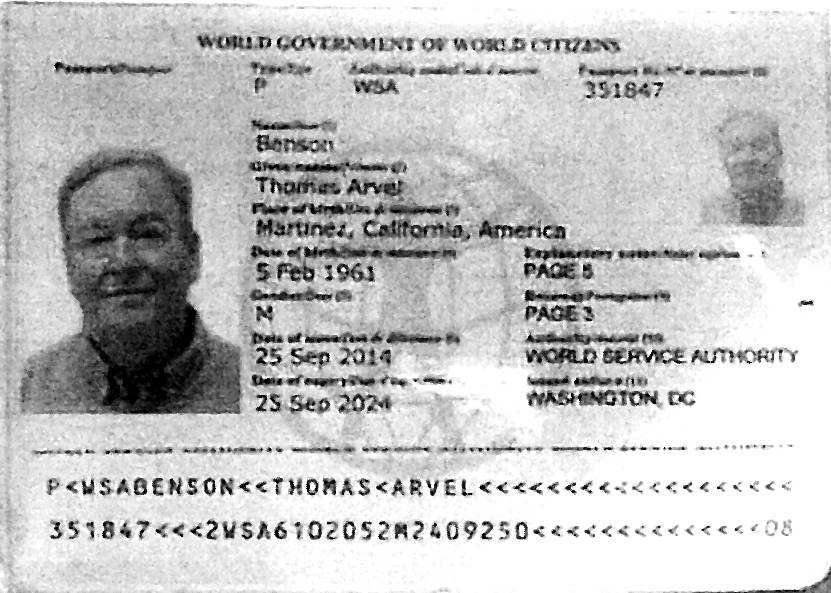 Thomas Benson, who authorities say follows anti-government "sovereign citizen" ideology, was given probation this week for filing bogus real estate paperwork in Las Vegas.
Benson had pleaded guilty to two felonies in January, each from separate cases against him. Senior District Judge Joseph Bonaventure on Wednesday gave him five years of probation and a suspended prison sentence of 24 to 60 months in one case, and District Judge Kathleen Delaney on Monday gave him two years of probation and a suspended sentence of 12 to 30 months in the other.
The rulings appear to conclude — at least for now — a saga that featured the alleged takeover of a bank-owned home, nonsensical court filings, orders from a nonexistent court, squatting accusations, a mysterious associate known as Nana I Am, and a window into the bizarre and often criminal world of sovereign citizens.
Senior Deputy Attorney General Jason Gunnell on Wednesday told Bonaventure that if it were possible, he would like to "just send (Benson) out to an island" where he could do as he pleased and wouldn't have to follow the law.
But there are laws in Nevada, he said, and "you just can't go around doing what you want and hiding behind some made-up belief, like the defendant did."
'Talking himself into prison'
Gunnell told the judge that the case before him involved filings in federal court against law enforcement, and that Benson's codefendant was a bogus "Superior Court" judge accused of declaring a Las Vegas police detective in contempt of court.
When Gunnell said their supposed jurisdiction was the "continental United States," there were some chuckles in the courtroom.
Benson was arrested May 9 in Cloverdale, California – 85 miles north of San Francisco – for driving on a suspended license, authorities said. He was arrested alongside his wife, Lynn Benson, who had been charged in Las Vegas Justice Court with theft and mortgage fraud and had a warrant for her arrest.
Benson told Bonaventure on Wednesday that his California case was dismissed. He said federal law defines a motor vehicle as "operating in commerce" but he was "operating privately, sir. I was not being paid to drive. I showed that to the judge, the case was dismissed."
Gunnell said he had "no indication" the case was dismissed, and Bonaventure replied, "I know. … Let him talk. He's talking himself more and more into prison."
Bonaventure later told Benson that if he drove without a valid license, he would be violating his parole.
"That's my rule," the judge said, "not the continental USA or whatever the hell you're talking about, all right."
Sovereign citizen ideology
Police and prosecutors have said that Benson follows sovereign citizen ideology, a movement whose adherents are known for financial scams, nonsensical court filings and occasional violence.
Benson has said in court papers that he's "not a person" and showed his "proof of life" with blue footprints. He also was charged twice in Clark County over fraudulent checks and was arrested last year on charges stemming from an alleged takeover of a northwest Las Vegas Valley home.
The home's former occupants were evicted months after losing it to foreclosure. They told the Las Vegas Review-Journal that a man named Tom called to say they could come back for their stuff, but when they arrived, strangers were tossing the place. Prosecutors alleged the group included Benson.
Benson had sued for the 2-acre property and filed a lease for it the same day in 2016, records show. Nana I Am sued with him – they sought $15 million – and was named as the landlord in the lease.
Prosecutors, meanwhile, accused Benson last year of squatting in a Las Vegas condo, and he was indicted last summer in the case decided Wednesday. In his guilty plea, he admitting to offering a false instrument for filing or recording and to false representation concerning title.
The Review-Journal reported in 2016 on Benson's history of unusual court filings, as well as some of his associates and homes linked to him. He sued the paper, this reporter and several others in 2017. A federal judge dismissed the case this year.
Contact Eli Segall at esegall@reviewjournal.com or 702-383-0342. Follow @eli_segall on Twitter.