Former owner pleads not guilty in deadly Alpine apartments fire
Updated June 8, 2023 - 12:42 pm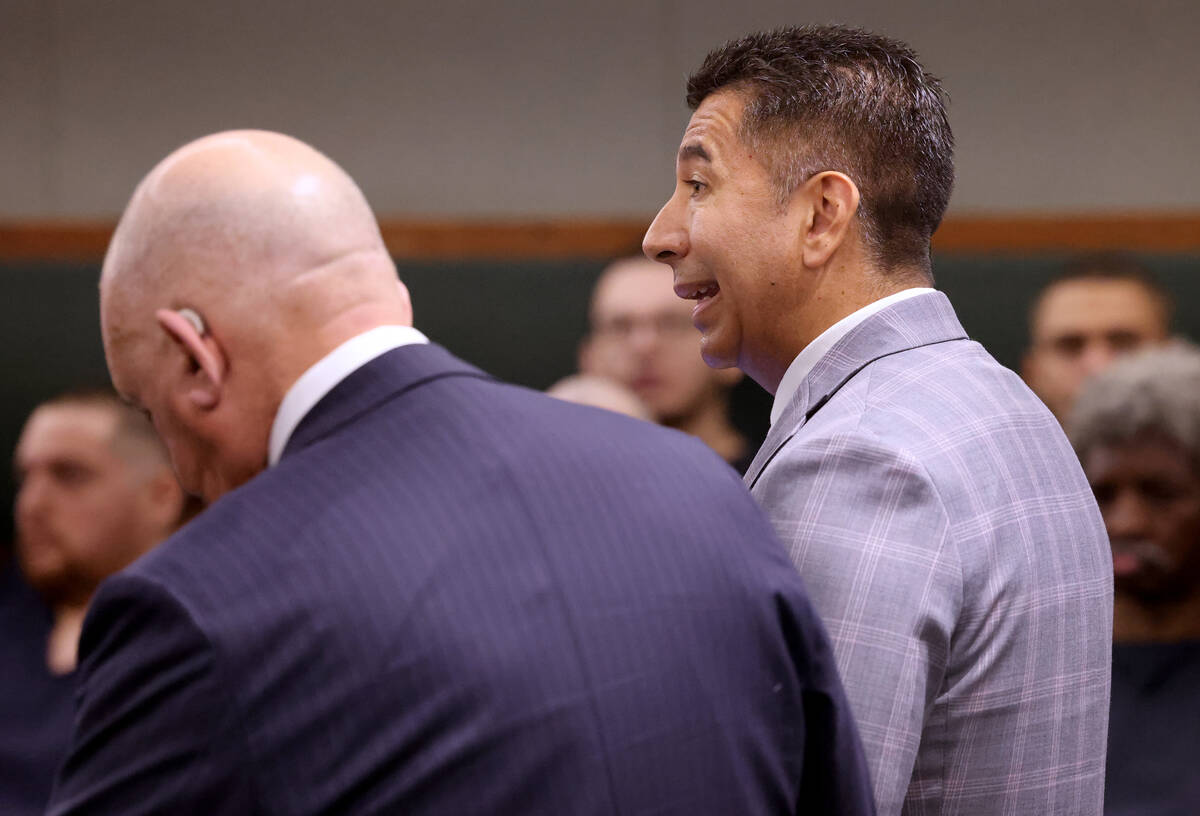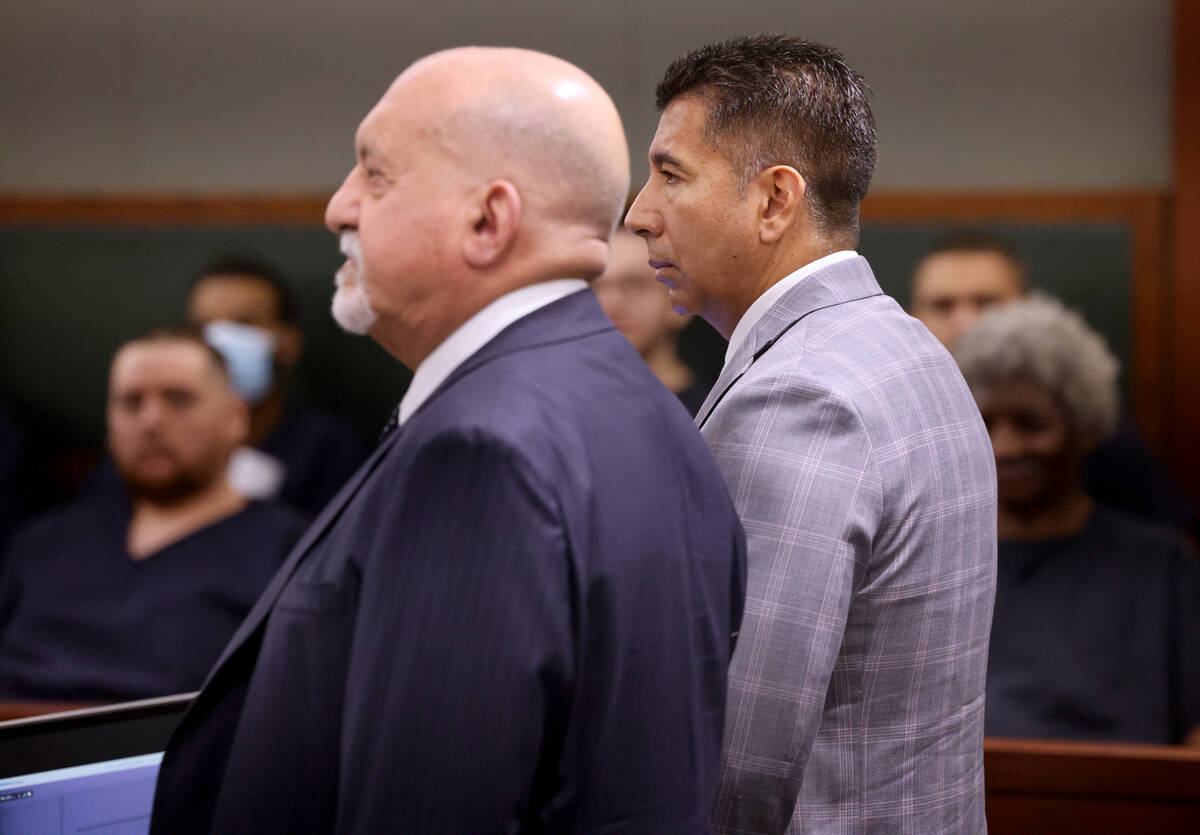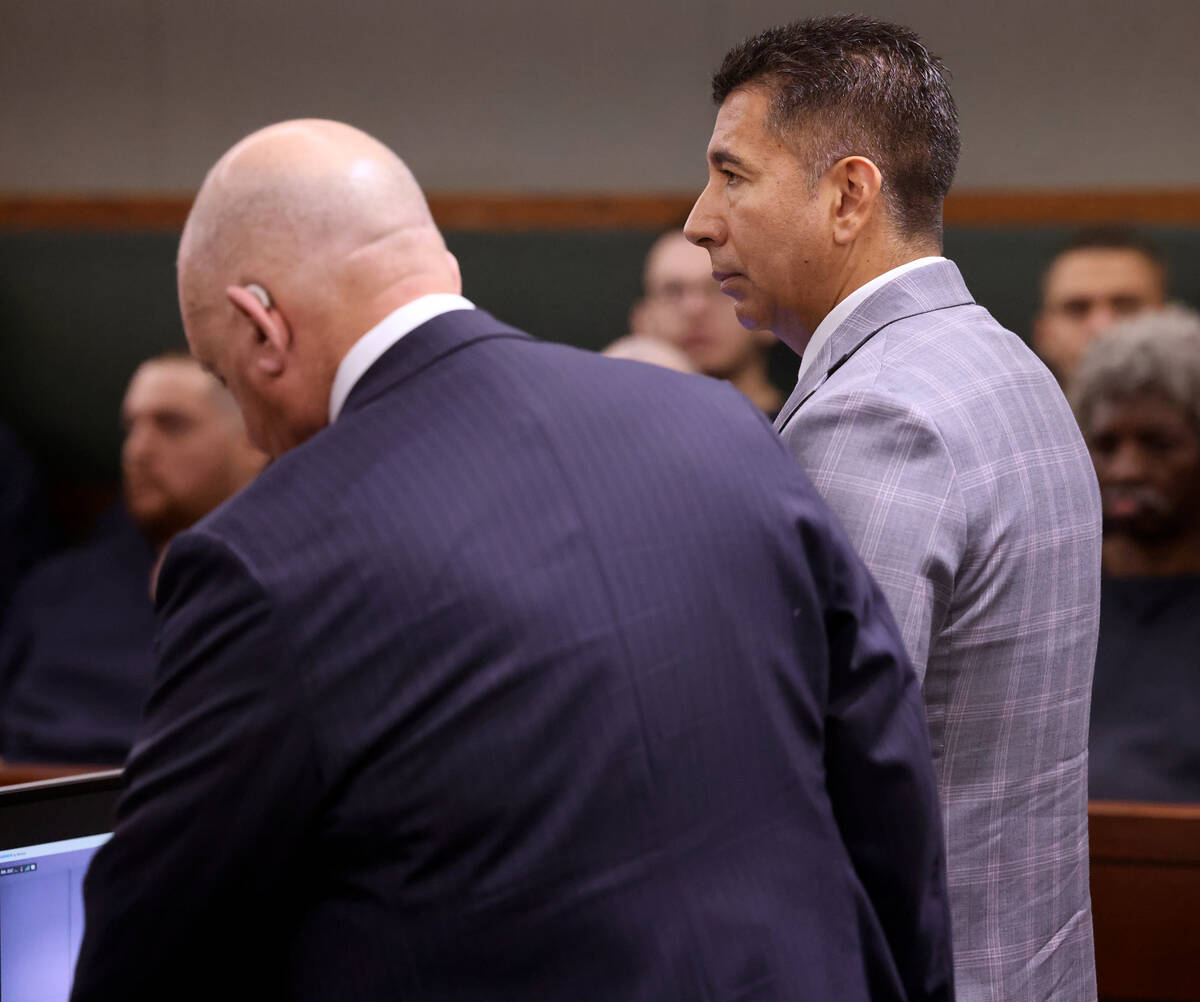 The former owner of the Alpine Motel Apartments pleaded not guilty Thursday to 27 criminal counts in a 2019 fire that left six tenants dead amid dozens of fire code violations.
Adolfo Orozco, 46, standing beside his lawyer Dominic Gentile, voiced his plea before District Judge Tierra Jones, who scheduled a status hearing for June 20.
Orozco, who also is identified in court documents as Orozco-Garcia, declined comment through Gentile while waiting for a courthouse elevator after the brief session.
Chief Deputy District Attorney John Giordani also turned down an interview, citing rules against prosecutors commenting during a case in progress.
A justice of the peace ruled on May 9 that there was enough evidence for Orozco to stand trial on 27 alleged crimes.
Orozco is the former owner of the apartment building, located at 213 N. Ninth St. near Stewart Avenue in downtown Las Vegas, that was the site of a devastating fire on Dec. 21, 2019, that killed six, injured 13 and compelled dozens to seek shelter elsewhere.
The building has since been completely renovated into a new apartment complex, the DLUX Lofts, which states on its website it is taking applications for leases.
The Las Vegas Review-Journal later documented reports by city inspectors who listed 42 fire code violations at the Alpine, including a locked rear door, the absence of a fire sprinkler system, and smoke detectors that were either missing or not working.
The defendant is charged with six counts of involuntary manslaughter, plus 21 counts of disregarding the safety of a person resulting in death or substantial bodily harm.
Giordani has alleged that the former owner sought to sell the property and did not properly maintain the structure, including the locked back door and alarm system.
Contact Jeff Burbank at jburbank@reviewjournal.com or 702-383-0382. Follow him @JeffBurbank2 on Twitter.