Gloria Allred to Las Vegas political consultant: You can't hide
Updated May 8, 2018 - 11:59 am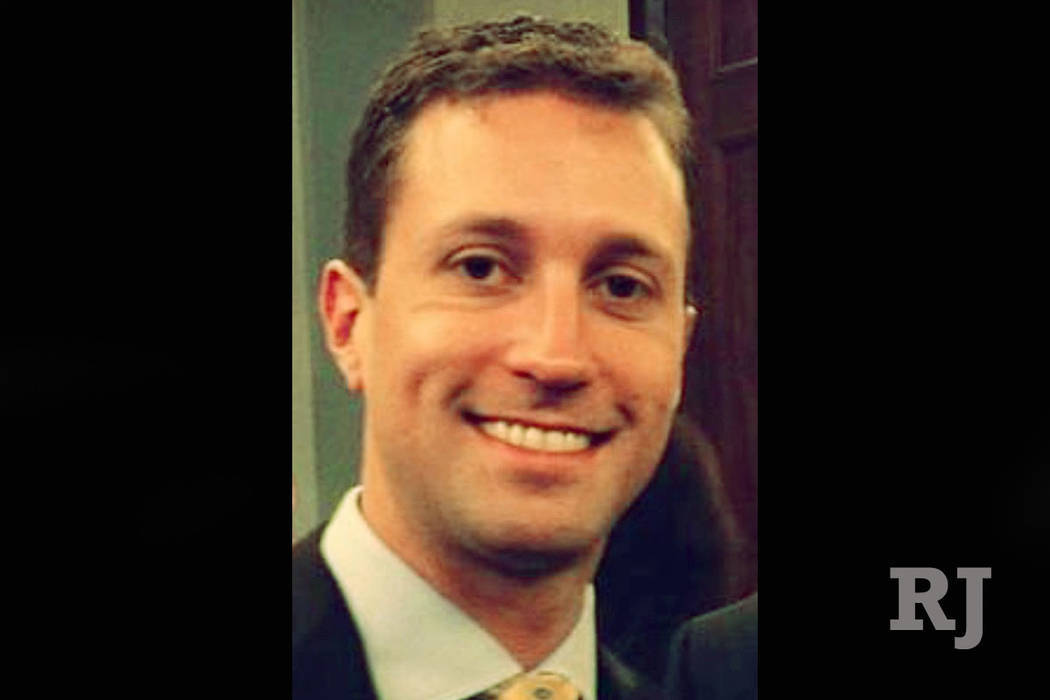 Benjamin Sparks pleaded not guilty to a misdemeanor domestic battery charge through a lawyer Tuesday, while his alleged victim's attorney had choice words for the Las Vegas political consultant.
"You can run, but you can't hide. You can't hide any more than New York Attorney General Eric Schneiderman can hide," attorney Gloria Allred said while standing outside the courtroom. "So come and face the justice system."
Sparks was not in Las Vegas Justice Court for his arraignment, and Judge Melanie Andress-Tobiasson set a trial date for Aug. 15. Sparks, who reportedly fled to Texas after a domestic dispute, has been charged with misdemeanor domestic battery of his ex-fiancee in March.
Allred drew a comparison between Sparks and Schneiderman, who resigned Monday after four women accused him of slapping, choking and hitting them. The women were romantically involved with Schneiderman.
"These allegations are gender violence, in the context of an intimate relationship," Allred said. "That makes it very difficult for women to come forward … but women are not going to be silenced anymore. They're not going to suffer in silence."
Documents obtained by the Review-Journal show that Sparks, 35, required the woman to sign a contract to become his sex slave, forcing her to kneel before him, walk around naked and wear a collar. The couple dated for about four months.
Sparks' Las-Vegas-based attorney, Josh Tomsheck, told the Review-Journal that his client maintains his innocence and looks forward to the "full facts" coming to light. He said Sparks will be present for the court hearing in August.
"He's cooperated fully with the court process, and we're going to let the court process do its job," Tomsheck said. "This isn't a case that should be tried in the media. It should be tried in the court."
Allred said she hopes to get the misdemeanor charge against Sparks elevated to a felony after his ex filed a supplemental police report documenting a permanent eye injury that she claims happened when Sparks hit her during sex.
"I think there is enough evidence for the prosecutor to amend this complaint to a felony," Allred said. "I think my client has demonstrated enormous courage in going forward with this and we'll see whether Mr. Sparks, the defendant in this case, also has courage or if he's going to be cowardly and evade accountability."
Sparks, who was fired after the incident by the political consulting firm RedRock Strategies, worked on the campaigns for Republican candidates Mitt Romney, U.S. Sen. Dan Sullivan, Wisconsin Gov. Scott Walker and Nevada's former U.S. Rep. Cresent Hardy, who is running again for the 4th Congressional District seat.
Hardy did not respond to a request for comment. Deanna Forbush, an attorney who represents RedRock Strategies, was in court Tuesday but declined comment.
"We're just here observing," Forbush said.
Contact Ramona Giwargis at rgiwargis@reviewjournal.com or 702-380-4538. Follow @RamonaGiwargis on Twitter.