Gunman's mother OKs release of assets to Las Vegas shooting victims
Updated March 1, 2018 - 5:10 pm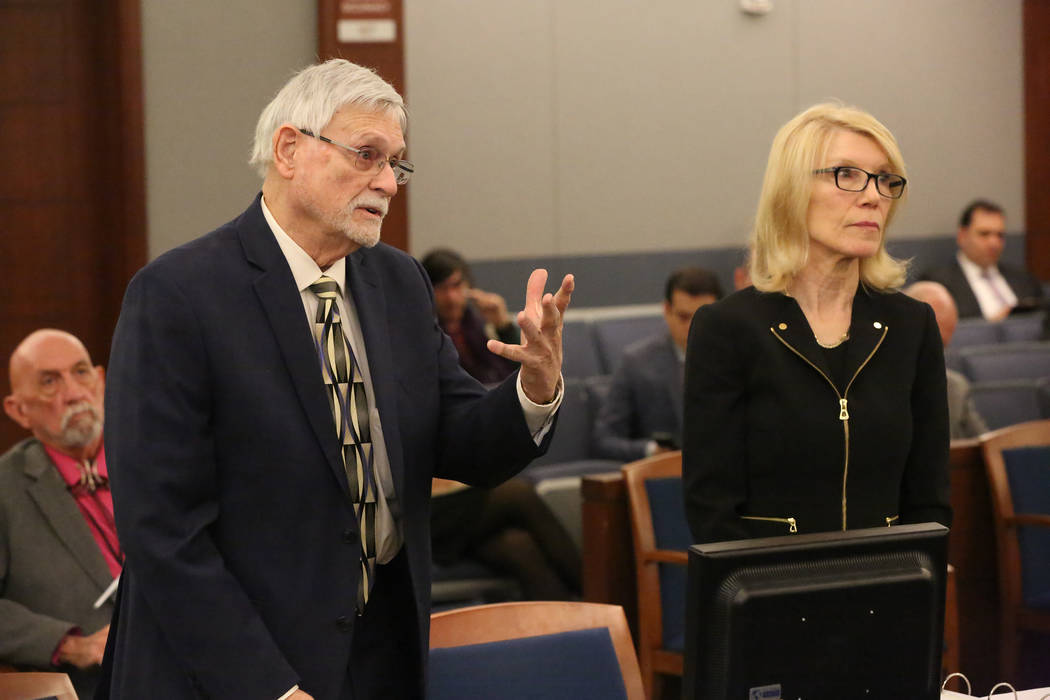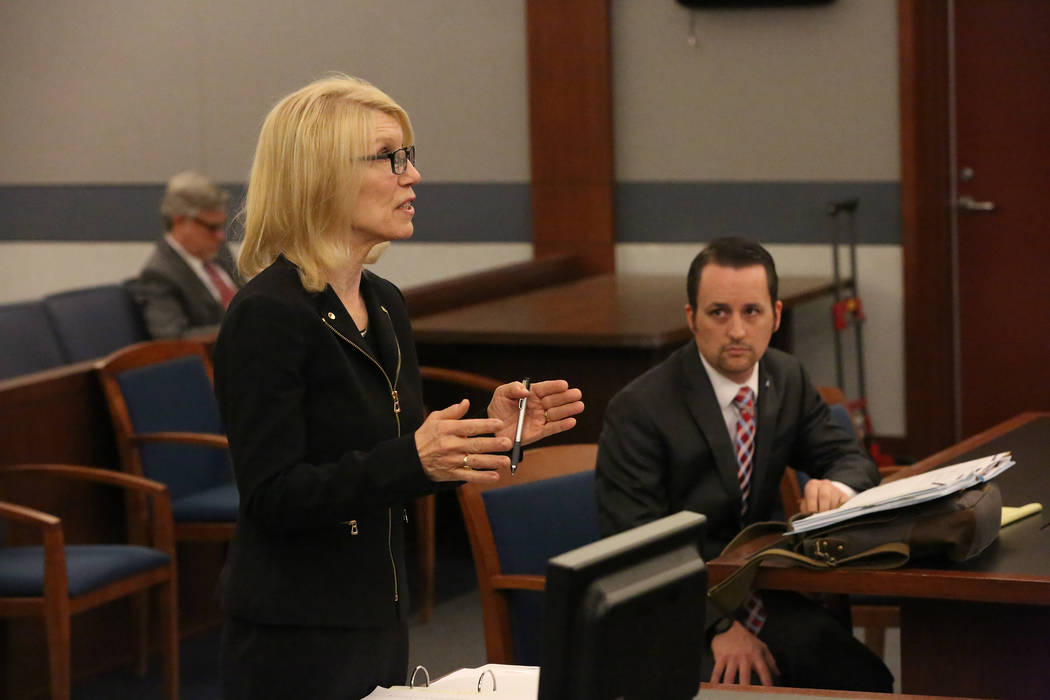 The mother of Oct. 1 gunman Stephen Paddock wants none of her son's assets.
Instead, at her request, Paddock's entire estate will go to the victims of the Las Vegas mass shooting, including the more than 500 people injured and the families of the 58 killed.
"It was a very generous, kind move," attorney Alice Denton said Thursday. "She didn't have to do that. That made everything better for everyone."
Paddock's mother became the gunman's sole heir by default, since he had no will, was not married and had no children. But the value of his estate remains unclear.
On Thursday, District Judge Gloria Sturman appointed experienced accountant Larry Bertsch to tally it in the role of special administrator of Paddock's estate.
"Mr. Bertsch has a very, very great background for this," Denton, who is representing Bertsch, said after a brief court hearing. "He is well aware of how to garner the assets and how to find undisclosed assets. So we're very fortunate to have him in this position."
Bertsch also will compile an inventory of Paddock's belongings.
"Most of the cases in which we have a mass shooting do not have assets," Denton said. "In this case, we believe there's assets."
A rough estimate? One million dollars, based only on Paddock's two homes — one in Mesquite and one in Reno.
"Beyond that, we don't know," Denton said.
The amount of money victims will receive also was maximized after all lawsuits filed against Paddock's estate in Clark County were dismissed.
"We are moving in a very unique, novel fashion, because we are trying to preserve the assets for the victims by getting the plaintiffs to agree not to sue the estate, thereby avoiding waste in money for defense counsel," Denton said. "As of now, there are no cases in Clark County that name the estate of Stephen Paddock."
Bertsch estimated that the process of determining Paddock's net worth will take about 90 days. The judge called for a public hearing in June to discuss the appraised amount and sort through the process of disseminating money to victims.
Once the process is determined, notice will be sent out to victims, and victims will have the opportunity to seek a claim in Paddock's estate.
"Now is too premature," Denton said.
Five Route 91 Harvest festival victims were named in court records pertaining to Paddock's estate: three people who were injured in the Las Vegas mass shooting and two people whose spouses were killed. All five agreed to nominate Bertsch to handle Paddock's estate.
"I'm glad we're finally moving toward getting Steve's assets sorted out and the proceeds distributed to the people killed in the shooting," the gunman's brother, Eric Paddock, told the Las Vegas Review-Journal by phone Thursday.
Contact Rachel Crosby at rcrosby@reviewjournal.com or 702-477-8301. Follow @rachelacrosby on Twitter. Review-Journal reporter Jeff German contributed to this report.