Judge who recused self in Henry Ruggs case delays further decision
Updated March 15, 2023 - 7:15 pm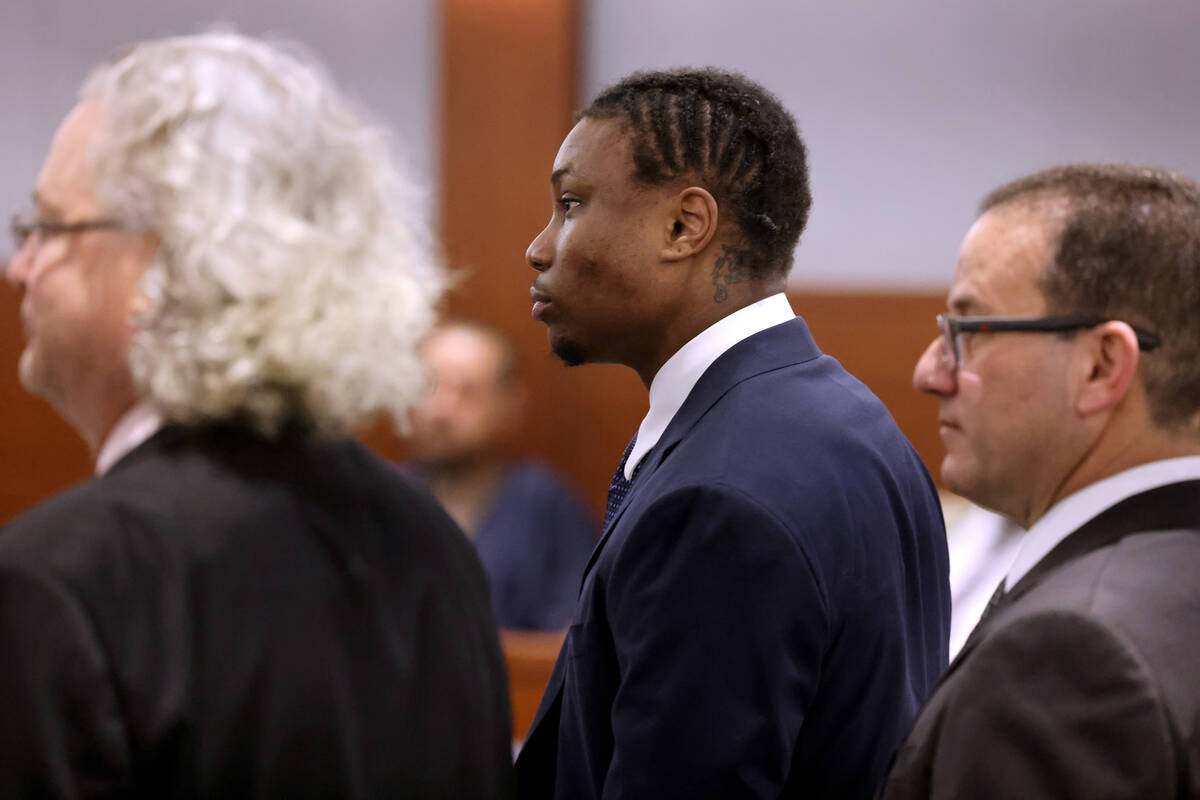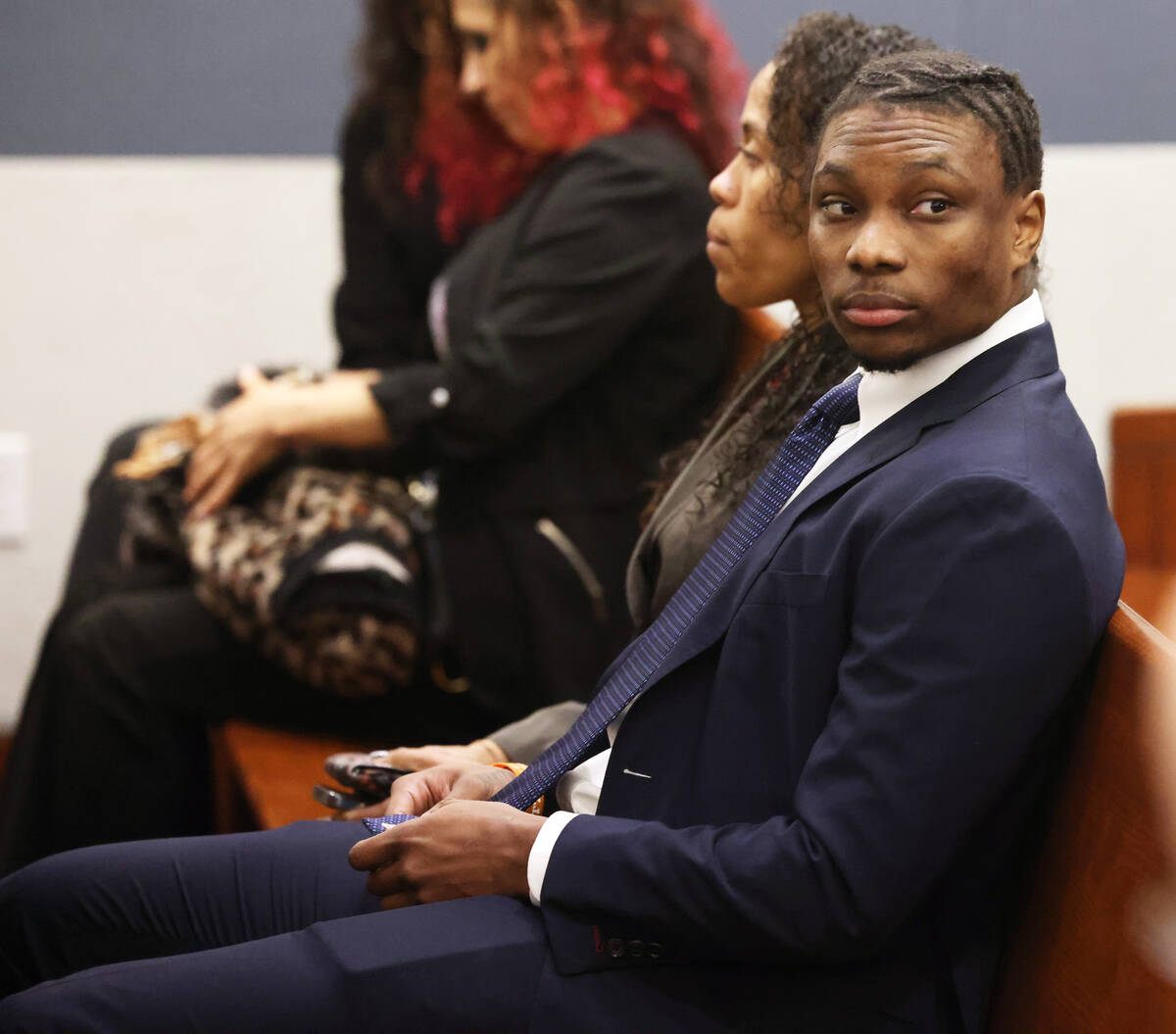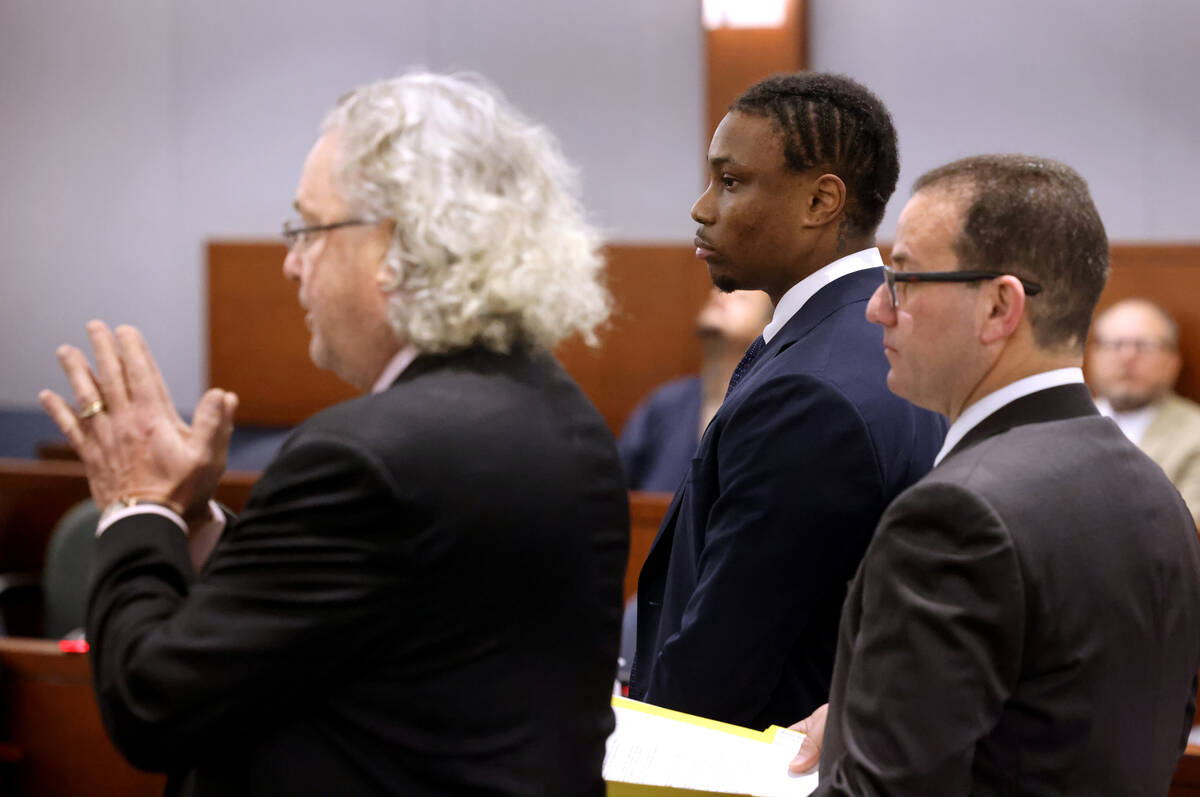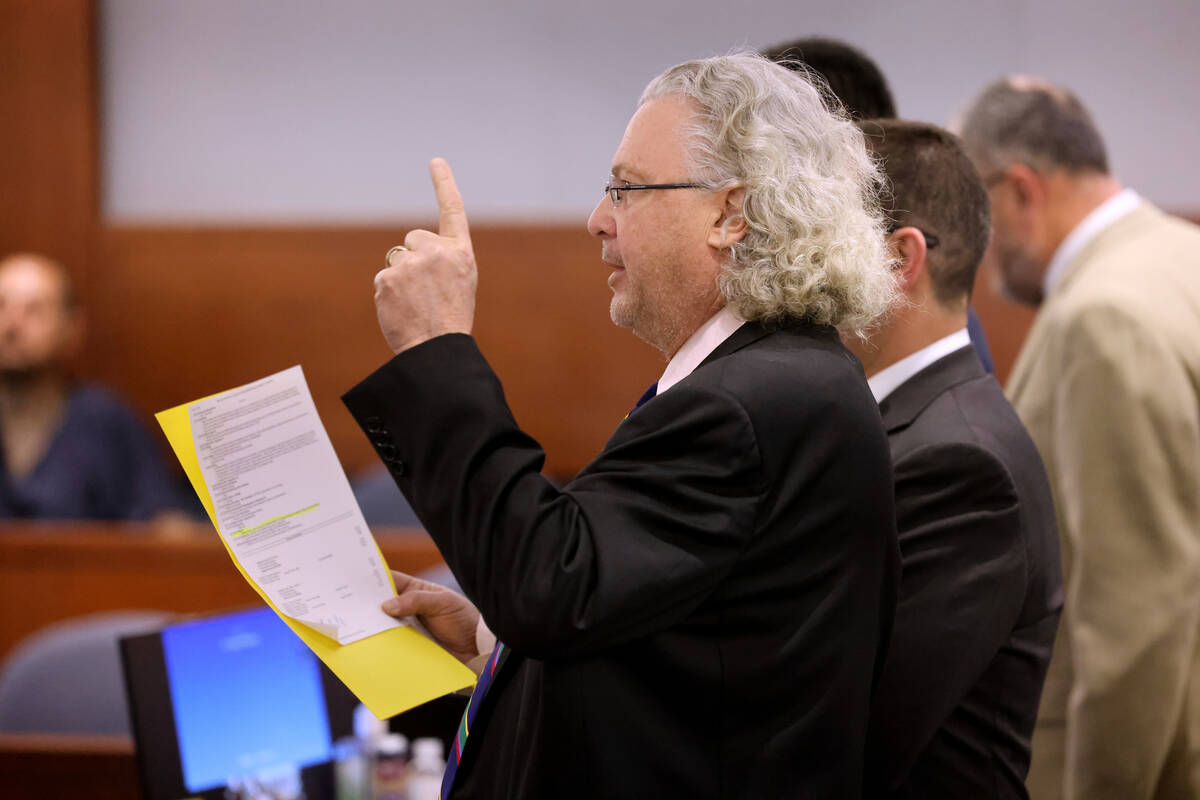 A Las Vegas judge on Wednesday delayed a decision on whether to recuse himself once again from overseeing former Raiders player Henry Ruggs' fatal DUI case.
Defense attorneys asked Justice of the Peace Joe Bonaventure to further explain why he previously withdrew from presiding over the case, but the judge said he didn't believe that rules governing judicial conduct clearly stated he was required to explain himself. Bonaventure said he would review prior case law and set another hearing for March 22.
"The issue here is whether I have a requirement to make a record on why I disqualified," Bonaventure said. "The record I made, I believe, at the last court date was sufficient."
Ruggs is facing charges of DUI, reckless driving and possession of a firearm while under the influence in connection with a fiery November 2021 crash that killed 23-year-old Tina Tintor and her dog. The case has bounced between different judges in Las Vegas Justice Court in recent weeks after challenges from defense attorneys.
The shuffling began with defense attorneys David Chesnoff and Richard Schonfeld arguing that Ruggs was "singled out" when Justice of the Peace Ann Zimmerman moved to continue overseeing the case in January. The case had been scheduled for the DUI specialty court, and Bonaventure had taken over the court at the start of the year during routine judicial reassignments.
District Judge Jennifer Schwartz then ordered the case to be moved to Bonaventure's department and noted in an order that Justice of the Peace Harmony Letizia should oversee the case if there was not a DUI specialty court to handle it.
On Feb. 21, Bonaventure recused himself after stating that he was concerned about presiding over the case because of comments he made about it while running for office last year.
Defense attorneys filed another petition in District Court for the case to be moved back to Bonaventure, arguing that he did not thoroughly explain why he could not oversee the proceedings.
On Monday, Schwartz moved the case back to Bonaventure's courtroom for a follow-up hearing but stated that she would not force him to oversee the case.
Ruggs is accused of driving up to 156 mph down a residential street seconds before the fatal crash. Prosecutors have said that after the crash his blood alcohol level was 0.16 percent, twice the legal limit for drivers in Nevada.
Renewed motion to exclude blood alcohol test results
Chesnoff and Schonfeld filed a motion Tuesday again asking a judge to exclude the results of Ruggs' blood alcohol test from evidence. The defense attorneys have previously argued that police didn't have probable cause to ask a judge for the warrant to obtain Ruggs' blood at the hospital following the crash.
Zimmerman ruled in July that the blood test results could be used as evidence.
Defense attorneys wrote in Tuesday's filing that when they first asked for the test results to be thrown out, they didn't have access to a 47-page investigative report released by the Metropolitan Police Department to the defense in September.
In the report, an officer wrote that Ruggs' girlfriend, Kiara Je'nai Kilgo-Washington, told police she and Ruggs were at Top Golf before the crash, where she ordered two drinks for herself "but did not know how many, if any drinks, Ruggs had consumed," according to a single page of the redacted report attached as an exhibit to Tuesday's filing.
An officer also wrote in Ruggs' arrest report, publicized the day after the crash, that Washington reported she did not know how many drinks, if any, Ruggs had at Top Golf.
Chesnoff and Schonfeld argued in Tuesday's motion that Washington's statements were not disclosed to Letizia, who signed off on the search warrant for the blood alcohol test, or to Zimmerman before she ruled against excluding the results from evidence.
Chief Deputy District Attorney Eric Bauman, the lead prosecutor on the case, said proseuctors are prepared to oppose the motion.
"We're confident we'll be successful," he said, without commenting further.
A hearing has not been scheduled for a judge to rule on the renewed motion to suppress the test results.
Contact Katelyn Newberg at knewberg@reviewjournal.com or 702-383-0240. Follow @k_newberg on Twitter.