Jury finds claims against David Copperfield unfounded in slip-and-fall case
Updated May 29, 2018 - 8:42 pm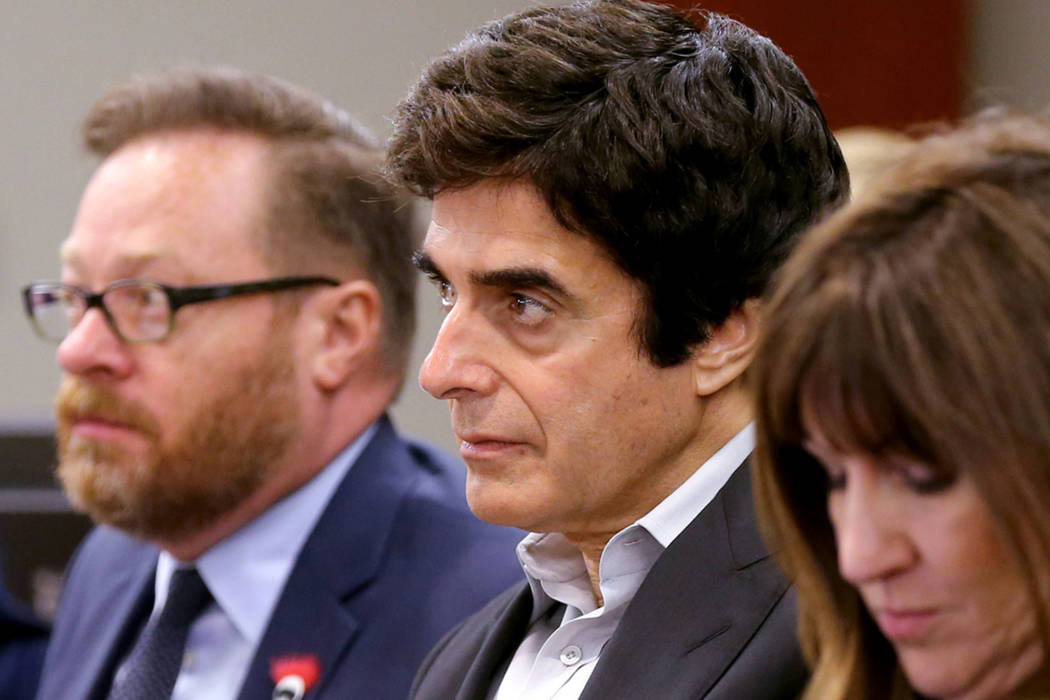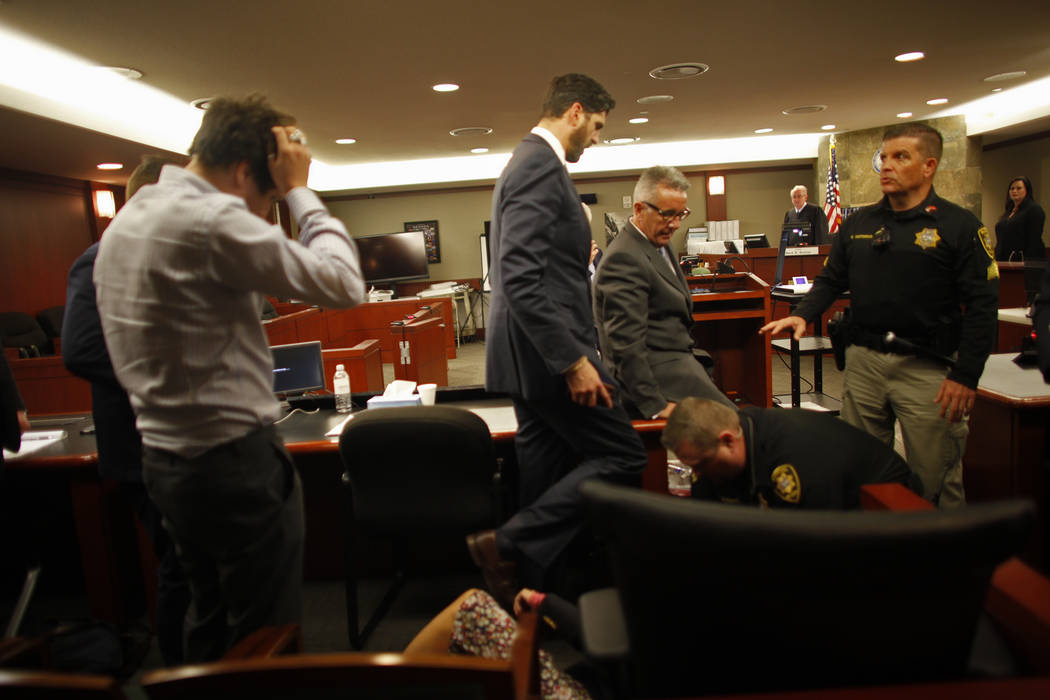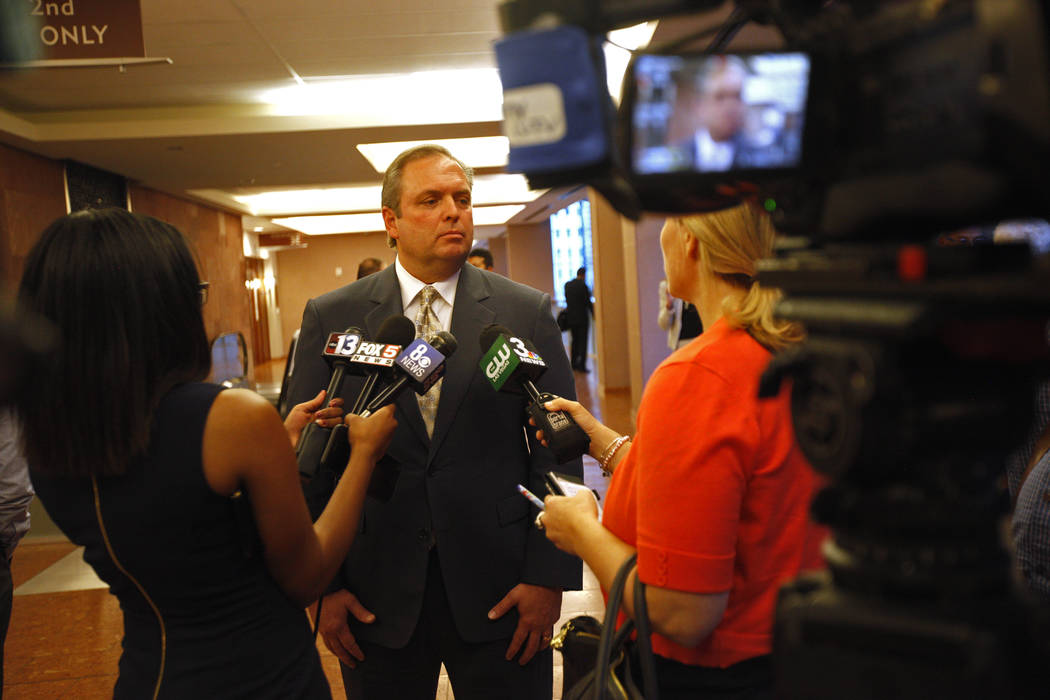 A British man's lawsuit against David Copperfield vanished in less than two hours Tuesday.
After hearing more than a month and a half of testimony and arguments, a jury of seven women and two men decided claims against the magician were unfounded and that neither Copperfield nor other defendants in the case should be held liable for a 2013 slip and fall.
Tourist Gavin Cox had sued Copperfield, his company, the MGM Grand and others, saying they should be held accountable for a traumatic brain injury he suffered while volunteering for an illusion known as "Lucky #13."
The jury decided Cox's injuries were 100 percent attributable to him, though they also found Copperfield and the MGM Grand negligent. Jurors believed the magician and the hotel should have conducted more inquiry into previous falls, but they couldn't speculate whether such inquiry would have prevented Cox's fall, jury foreman Gerald Schaffner said after the verdict.
Copperfield's attorney Elaine Fresch said Copperfield was made aware of the verdict, but she had not spoken to him because he was performing a show when the verdict was delivered. She called it "the right verdict" in "a very important trial."
MGM Grand attorney Jerry Popovich said the verdict "appears to indicate what we had argued, which is this was an unfortunate accident."
Cox's wife, Minh-Hahn Cox, fainted after the verdict was read, but she later walked out of the courtroom with her husband and sons without speaking to reporters.
In 2013, Cox and 12 other volunteers seemed to disappear from Copperfield's elevated stage, when in reality they were whisked off the platform by flashlight-wielding stagehands.
Earlier Tuesday afternoon, Cox's lawyer Benedict Morelli told the Las Vegas jury that a combination of factors led to the plaintiff's injuries, including being forced to run up a ramp on a darkened escape route.
"If they didn't set it up this way, it couldn't happen," Morelli said. "It really is preposterous to think you could set this up and no one would get injured."
He argued that Copperfield and his company were 50 percent responsible, while the MGM Grand, backstage workers and construction crews should be accountable for the rest.
Last week, lawyers for Copperfield and MGM workers argued that Cox had exaggerated his injuries and deceived jurors about suffering traumatic brain damage. Cox occasionally has walked in and out of court with the assistance of family. Defense attorneys played video of him outside of court, walking unassisted.
The tourist's lawyers have argued that parts of an escape route in the resort were under construction and dusty when Cox volunteered for the illusion, while defense experts testified that he caused his own fall.
Copperfield testified early in the trial that he did not learn of the injury until a year later and that he stopped performing the routine in 2015.
Three women testified that they also had been injured while volunteering for the performance. Copperfield told jurors that he could not recall anyone being hurt at one of his shows before Cox.
Contact David Ferrara at dferrara@reviewjournal.com or 702-380-1039. Follow @randompoker on Twitter.