Las Vegas doctor convicted of sexual assault, kidnapping
Updated May 22, 2017 - 7:17 pm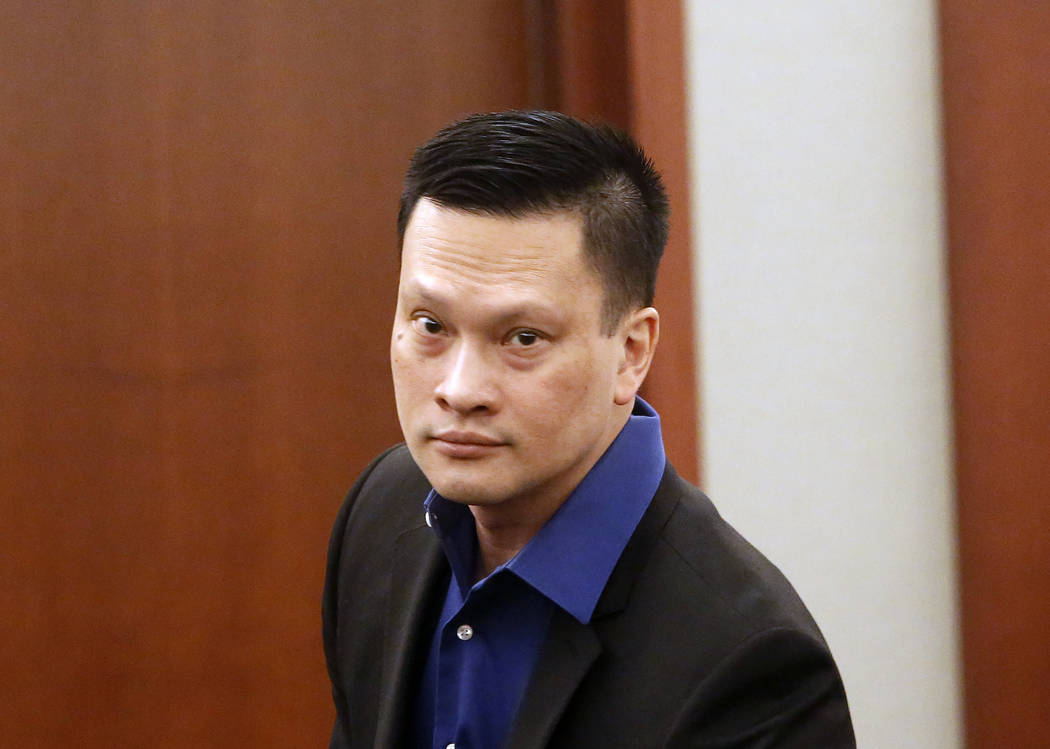 A jury on Monday convicted Binh "Ben" Chung, a Las Vegas doctor accused of drugging and raping patients, of sexual assault and kidnapping charges.
Prosecutors claimed Chung, 43, had videotaped sex acts with three unconscious women and a teenage girl who also had been drugged.
Chung told jurors that he had an ongoing consensual affair with one of the women, and that she was awake in the videos jurors watched, playing a role in his "Sleeping Beauty" fantasy.
He said he had somnophilia, a fetish for having sex with someone who is unconscious. He also testified that the teenager prosecutors said he molested in another video was actually the woman with whom he claimed he had an affair.
The panel of 10 men and two women didn't buy it. Jurors deliberated the case for more than eight hours, including roughly four hours Friday, before convicting Chung of 11 of the 14 counts, including use of a minor in the production of pornography, kidnapping, battery with intent to commit sexual assault, and four counts of sexual assault.
Prosecutors claimed Chung used ketamine to knock the women out. Defense attorney Christopher Oram, who declined to comment on the verdict, attacked prosecutors during closing arguments last week for not including testimony about Chung's medical procedures.
Chief Deputy District Attorney Alex Chen argued during closing arguments that Chung took advantage of close relationships and his position as a doctor with a well-established practice to drug and rape patients, including a woman he had known for years.
"We're very happy the jury saw things the way we did," Chen said. "Justice was served in this case."
Chung was acquitted of two counts of open or gross lewdness, a gross misdemeanor, in connection with an alleged act involving the teen, and one felony count of administration of a drug to aid the commission of a felony in connection with another patient.
In April 2015, Chung's then-wife, Brenda Wong, discovered video recordings of the acts that occurred inside her husband's office, she testified last week.
Wong said she and others contacted authorities after she realized that one woman in the videos, a family friend, was unconscious.
District Judge Kathleen Delaney ordered Chung held without bail at the Clark County Detention Center and scheduled a sentencing for July. He faces life in prison.
Chung's medical license has been suspended indefinitely and is likely to be revoked after his sentencing.
Contact David Ferrara at dferrara@reviewjournal.com or 702-380-1039. Follow @randompoker on Twitter.
RELATED
Doctor accused of drugging, raping patients claims 'Sleeping Beauty fetish'
Jury deliberates rape allegations against Las Vegas doctor