Las Vegas woman indicted in mortgage fraud case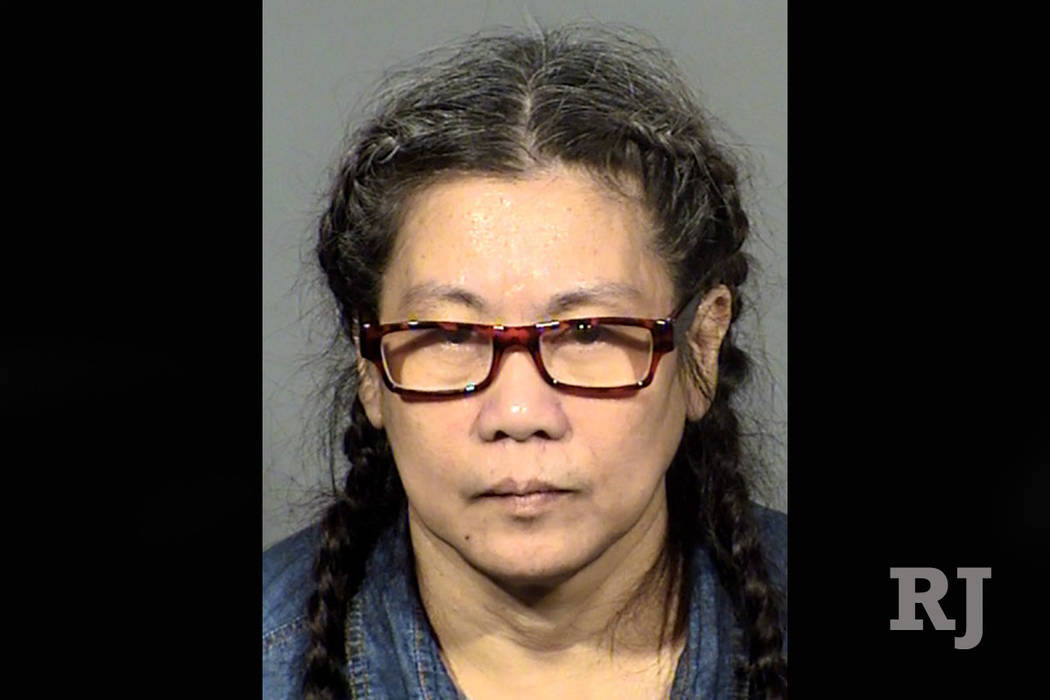 A woman accused of mortgage fraud in Las Vegas has been indicted on additional charges.
Lynn Benson was indicted by a Clark County grand jury Thursday on five counts of mortgage lending fraud, one count of a pattern of mortgage lending fraud, and five counts of theft. All are felony charges.
Benson allegedly misled people into believing their homes could be saved from foreclosure and that they could follow a scheme to not make additional house payments, according to an announcement from Nevada Attorney General Adam Laxalt's office, which secured the indictment.
She is being held in Clark County Detention Center and her arraignment is scheduled for Aug. 30, jail logs and court records show.
Benson initially was arrested in May in Cloverdale, California – 85 miles north of San Francisco – after prosecutors charged her in Las Vegas Justice Court with four counts of mortgage lending fraud, one count of a pattern of mortgage lending fraud, and three counts of theft.
She was extradited to Nevada on Aug. 17, said Monica Moazez, spokeswoman for Laxalt's office.
Benson had been arrested in California alongside her husband, Thomas Benson, who was accused of driving on a suspended license.
Police and prosecutors have said that Thomas Benson follows "sovereign citizen" ideology, an anti-government movement known for financial scams, nonsensical court filings and occasional violence. Thomas Benson received probation and suspended prison sentences in May after pleading guilty to filing bogus real estate paperwork in Las Vegas.
He also was indicted this month on charges that he sent a letter to a Las Vegas police detective to threaten or intimidate the cop from pursuing cases against him.
After the indictment was handed down, a judge revoked Benson's probation in one of his cases and ordered him to serve two to five years in state prison, with 173 days credit for time served.
Lynn Benson's court-appointed attorney, Carl Arnold, said Thursday that he hadn't looked at her case yet.
"I can't tell you one single thing about it other than she's a sovereign citizen," he told the Review-Journal.
She is scheduled to appear next week before District Judge Michael Villani, who handled her husband's Aug. 16 arraignment.
Contact Eli Segall at esegall@reviewjournal.com or 702-383-0342. Follow @eli_segall on Twitter.
Lynn Benson indictment by Las Vegas Review-Journal on Scribd