Man headed to prison after attacking mannequin in Las Vegas
August 24, 2017 - 12:58 pm
Updated August 25, 2017 - 1:08 am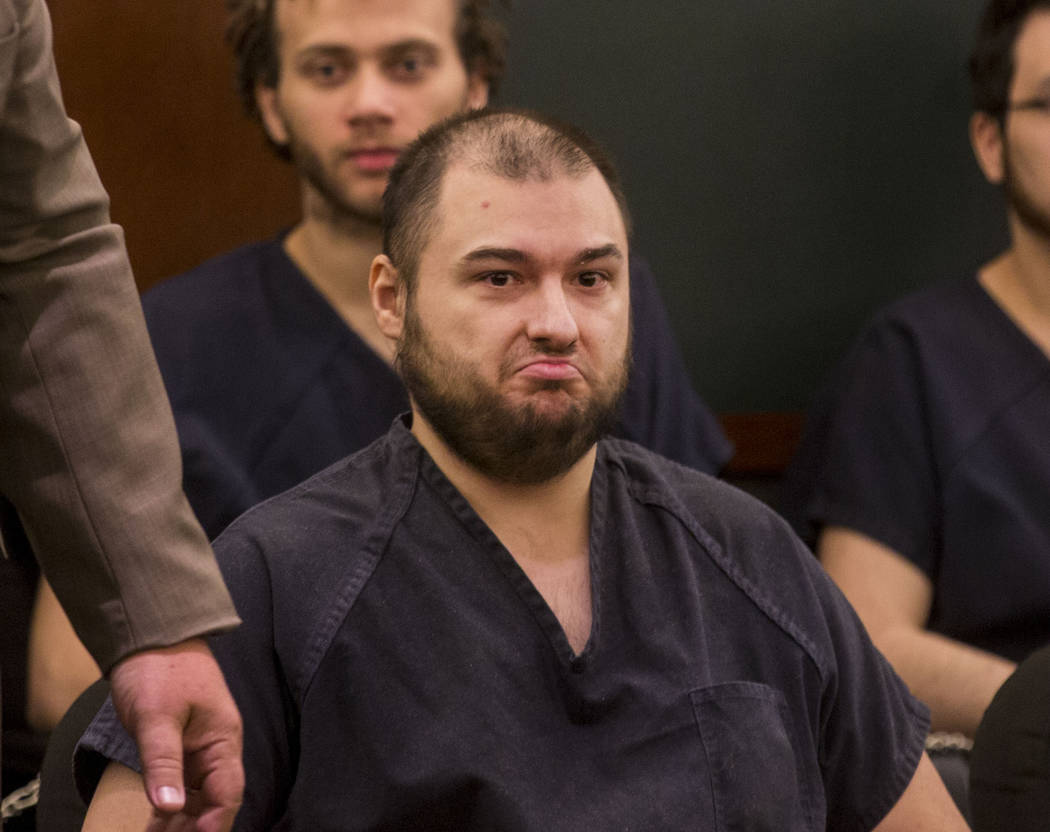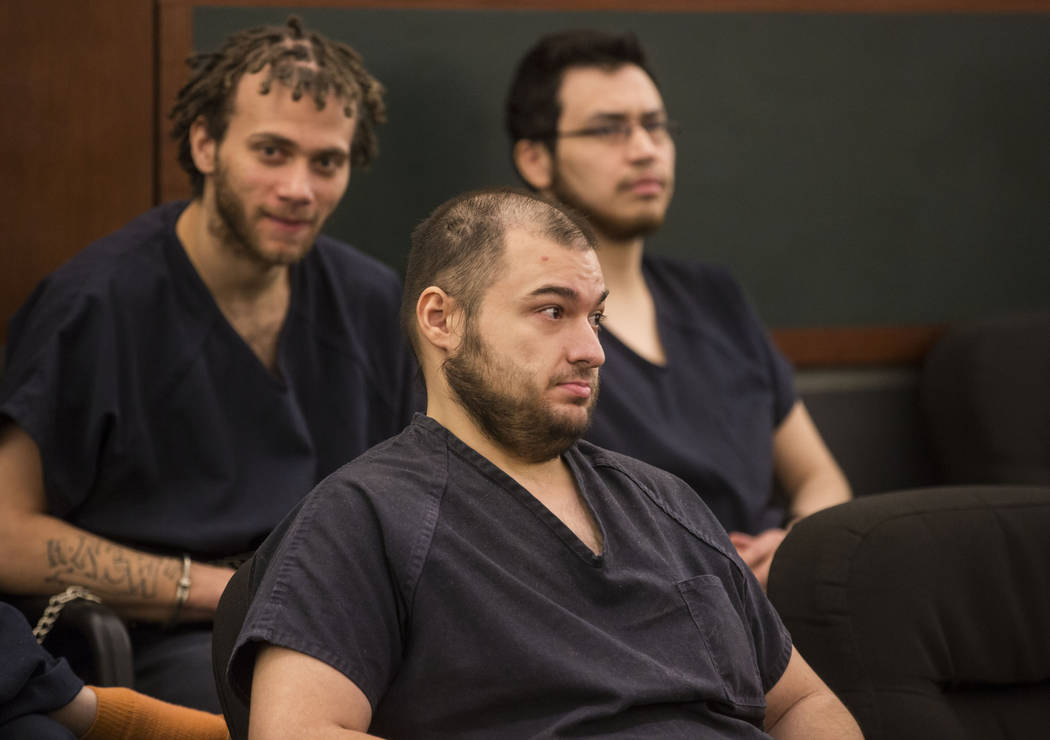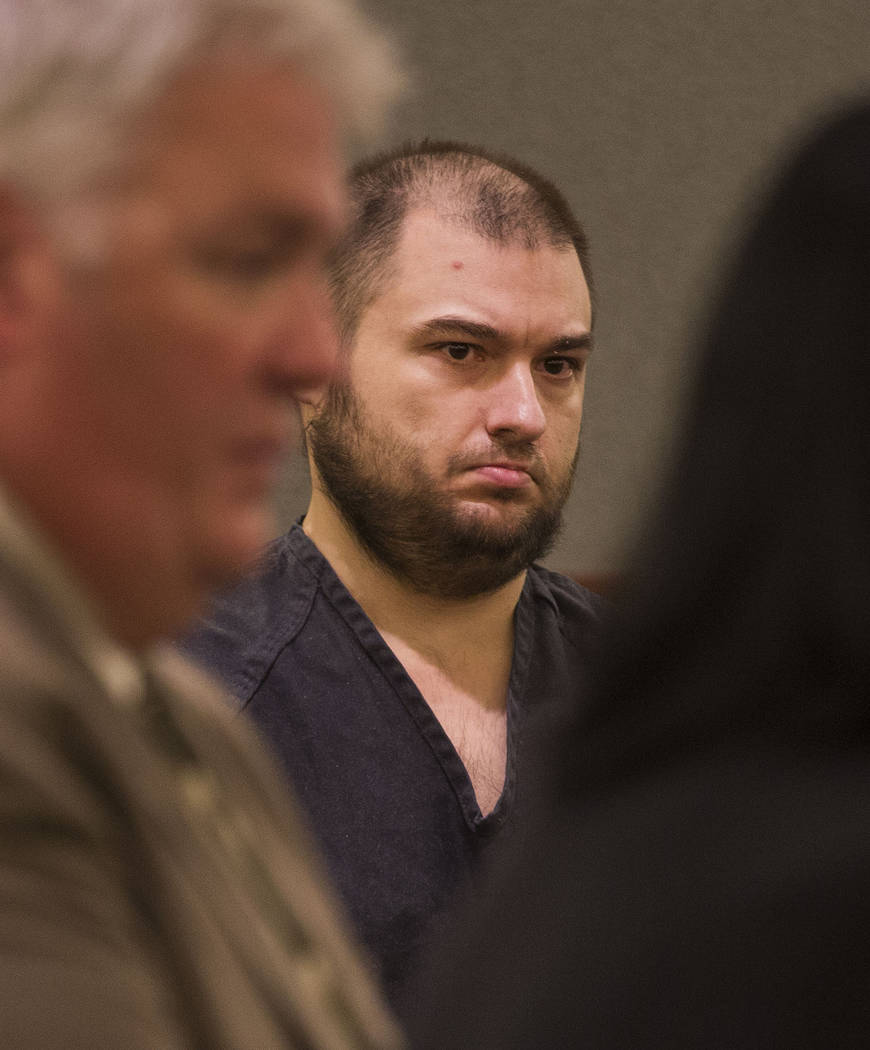 A 30-year-old man sat blank-faced Thursday as a judge ordered him to spend eight to 20 years behind bars for attacking a mannequin with a hammer in downtown Las Vegas this year.
Shane Schindler previously pleaded guilty to attempted murder in the unusual case, which detectives have said was linked to the deaths of two homeless men who were fatally bludgeoned while sleeping in the same area where the mannequin was attacked.
During plea negotiations, prosecutors agreed not to file charges in the killings, and a charge of carrying a concealed weapon was dropped.
"These attacks are senseless," District Judge Michael Villani said early Thursday, just before handing Schindler the maximum sentence. "It boggles the mind."
After the ruling, relatives of one of the homeless men killed, Daniel Aldape, hugged and sobbed outside the courtroom.
"People shouldn't have to worry about being murdered on the streets, but unfortunately it does happen," said Linda Schalk, Aldape's mother. "We're just glad this guy's behind bars. It's the only redeeming thing here."
Las Vegas police had set up the mannequin as a decoy in an attempt to gather leads in the slayings of both Aldape and David Dunn, the second homeless man found dead.
The dummy was staged to look like a sleeping homeless man, wrapped in a floral-print blanket with black boots and a hooded sweatshirt.
But even after Schindler was jailed on an attempted murder charge, investigators struggled to find evidence strong enough to pursue charges in the killings. Schindler said during an interview with homicide detectives that he knew he was not attacking a human being when he struck the dummy.
Authorities have said they believe Schindler was in the area at the time of the two deaths, and they pointed to a selfie taken on Schindler's phone in November that shows him on his back in the area. Authorities said another man also was attacked in the area but survived.
"Both sides came to an agreement as to how we would resolve this case," Schindler's attorney, Ashley Sisolak, told the Las Vegas Review-Journal on Thursday. "Given the risk involved for both sides, it was an appropriate resolution."
Schindler did not make a statement during his sentencing hearing.
Just outside the courtroom Thursday, Aldape's relatives said the 46-year-old victim had been living on the streets for about four months before he was killed. Still, he kept in touch with his family, calling every few weeks to catch up.
The last time they heard from him was Christmas. Aldape was found dead Jan. 4, and his family did not learn about his slaying for another 20 days.
"He was a good person," said Fred Schalk, the man who raised him. "He wasn't a fighter. He would never hurt anybody. He was good."
Aldape was supposed to participate in his sister's wedding in June. Instead, a memorial photo of him was included in the program.
Contact Rachel Crosby at rcrosby@reviewjournal.com or 702-380-8135. Follow @rachelacrosby on Twitter. Las Vegas Review-Journal staff writer David Ferrara contributed to this story.
RELATED
Friends remember homeless man killed near downtown Las Vegas