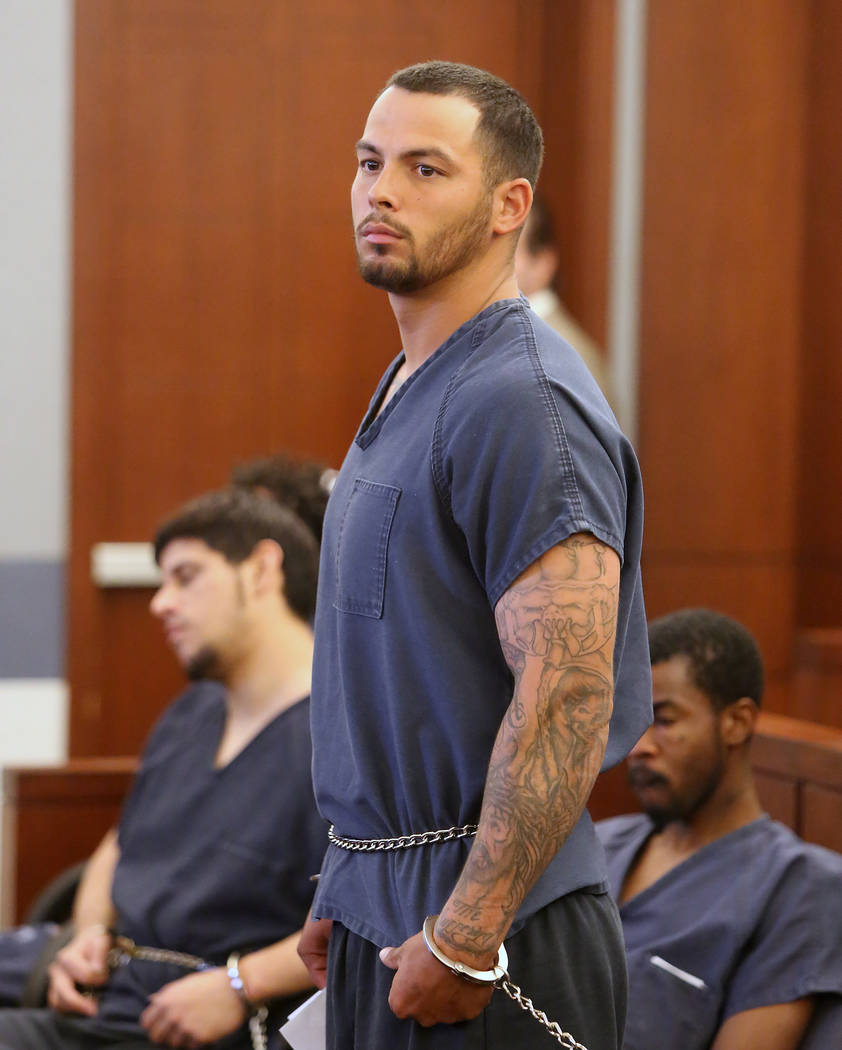 A 27-year-old man made his first court appearance Wednesday to face a murder charge in the death of a father-of-five outside the Vanguard Lounge in downtown Las Vegas.
Las Vegas Justice of the Peace Joe Sciscento set a Friday bail hearing for James Beach, who remains jailed in connection with a punch and fall that killed 45-year-old Luis Campos as he waited in line outside the Fremont Street club.
Outside court, Beach's attorney Gregory Knapp called the April 30 incident a "terrible accident and unfortunate event."
"There was never any intent to hurt anybody," the lawyer said. "He never had any wild imagination that this would have gone this far."
Campos, of La Puente, California, died last week after he was struck once while waiting in line at Vanguard Lounge on Fremont Street. He collapsed and likely hit his head, according to the Clark County coroner. Four days later, he was pronounced dead at University Medical Center.
Beach is being held without bail at the Clark County Detention Center.
In 2008, Beach pleaded guilty to charges of attempted murder and battery with a deadly weapon resulting in substantial bodily harm in connection with a brawl between two groups of men in Las Vegas. He served five years in prison and was released in 2014.
Contact David Ferrara at dferrara@reviewjournal.com or 702-380-1039. Follow @randompoker on Twitter.
RELATED
Wife talks about man killed by 1 punch in downtown Las Vegas — VIDEO