Suspect in shooting of Las Vegas officer held without bail
Updated June 3, 2020 - 11:28 am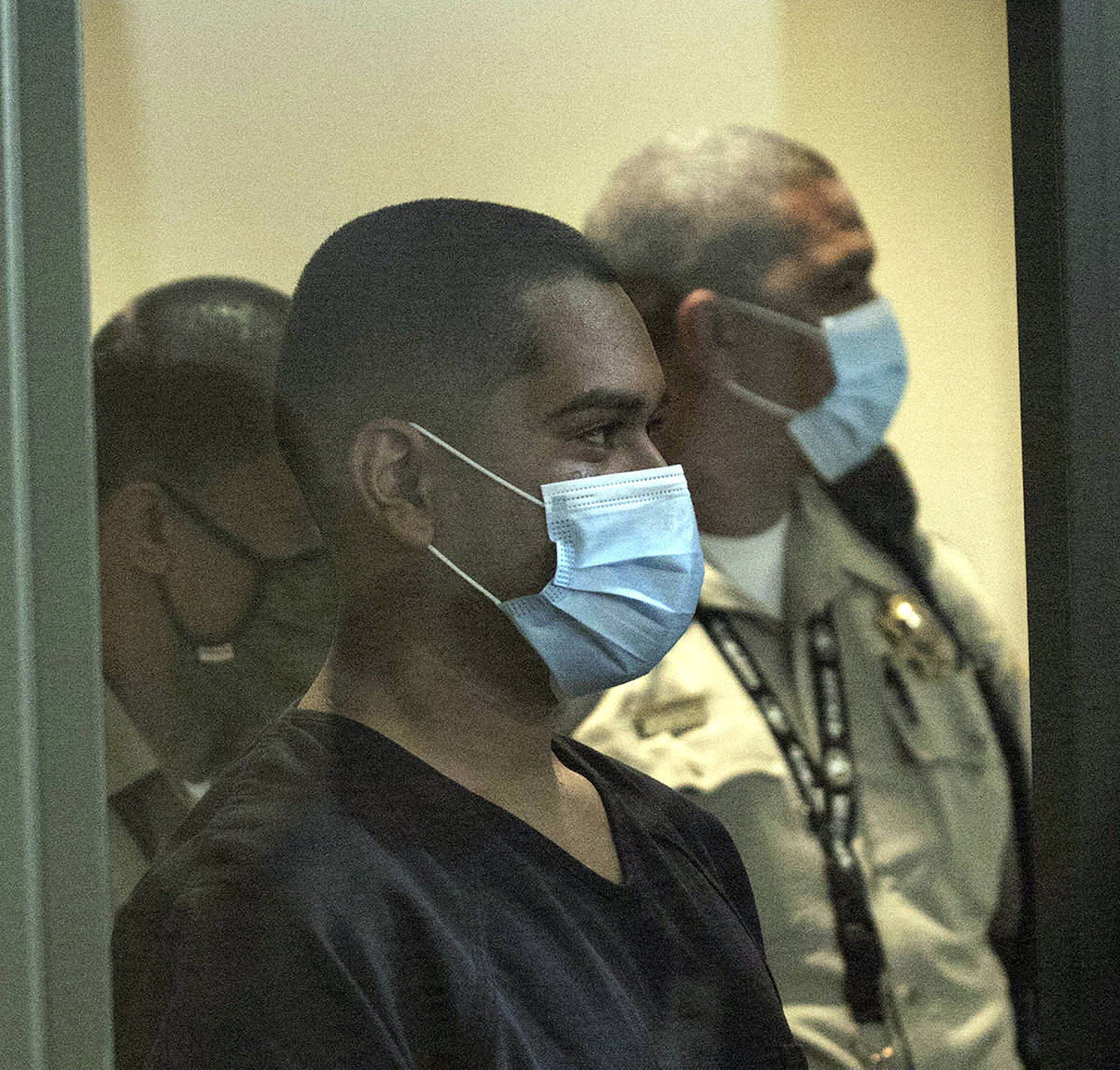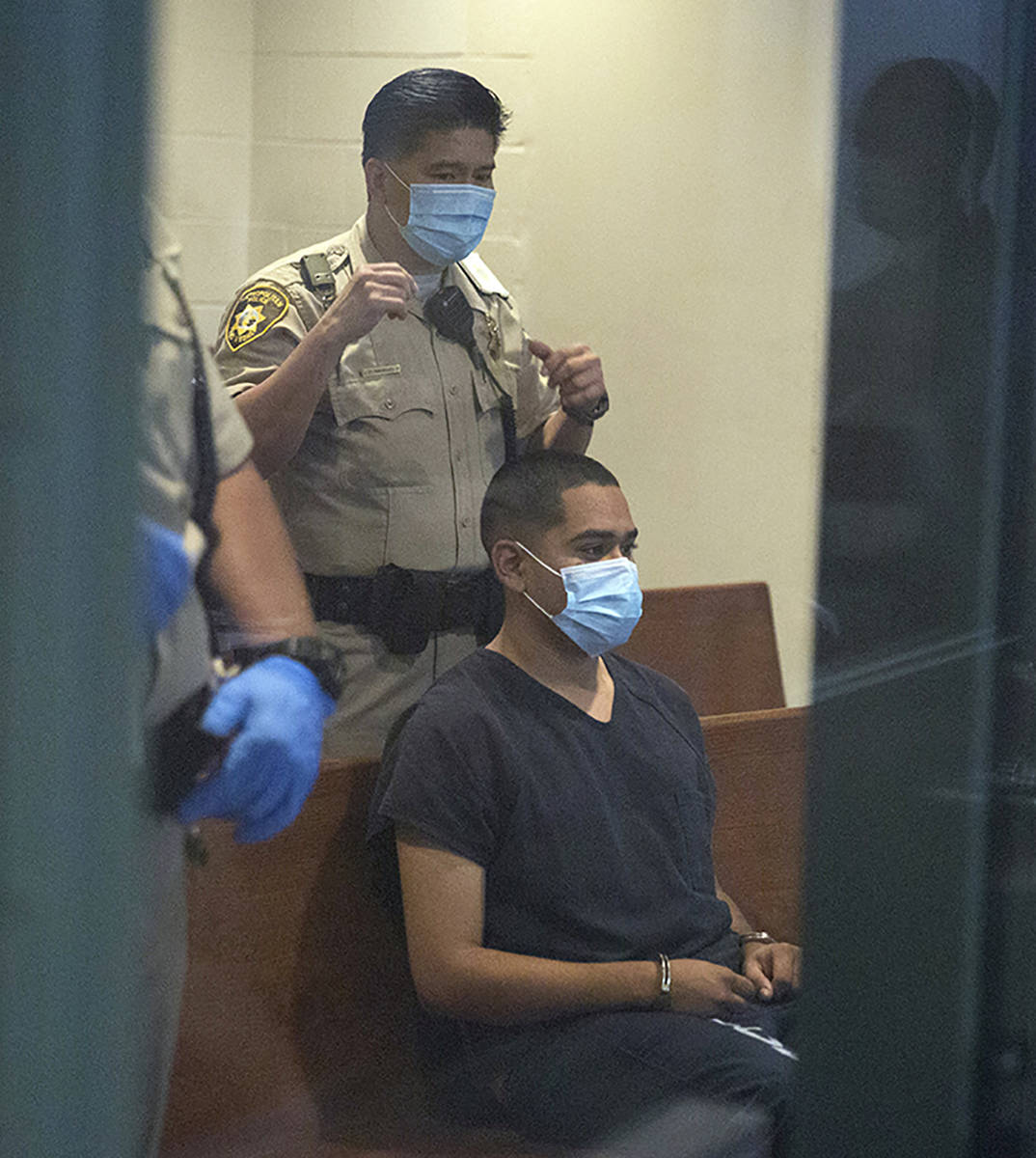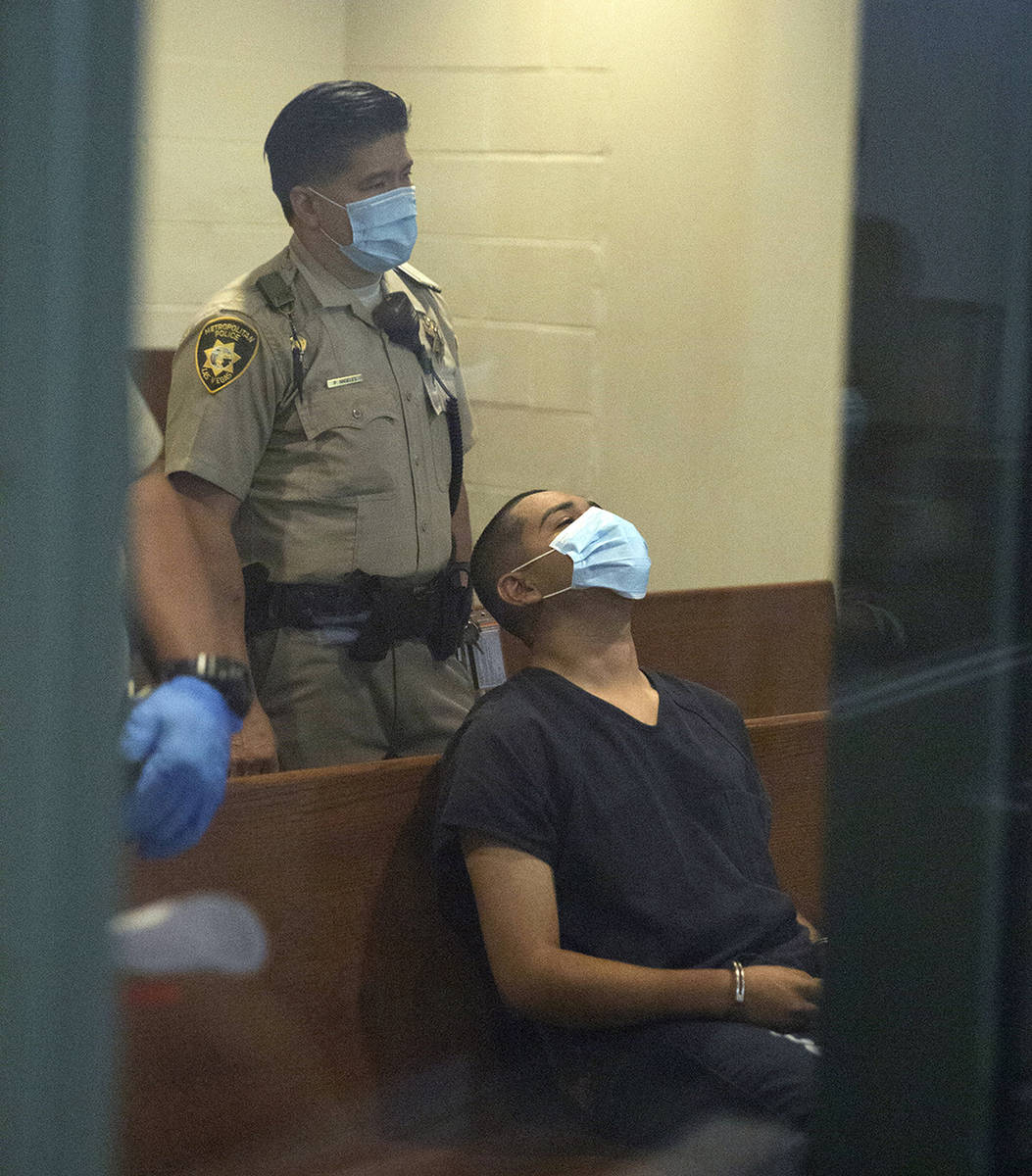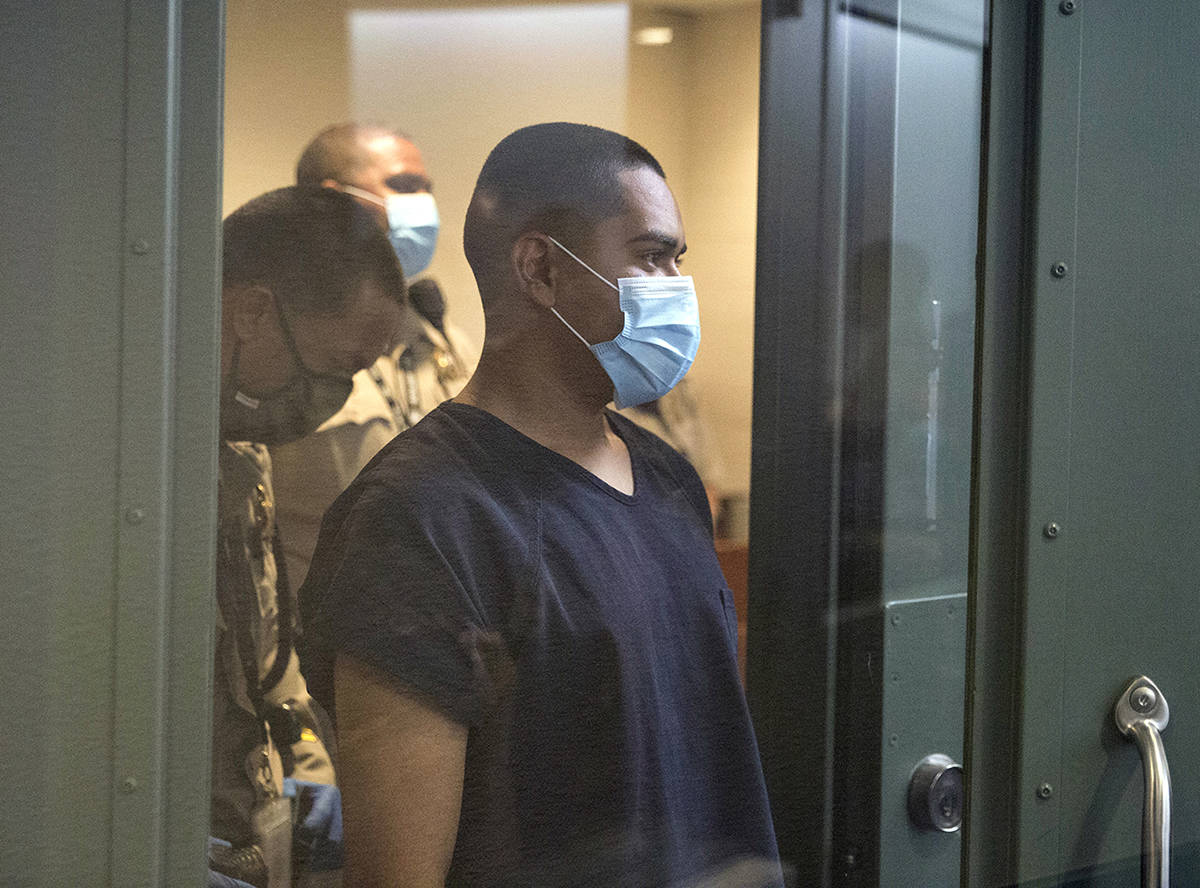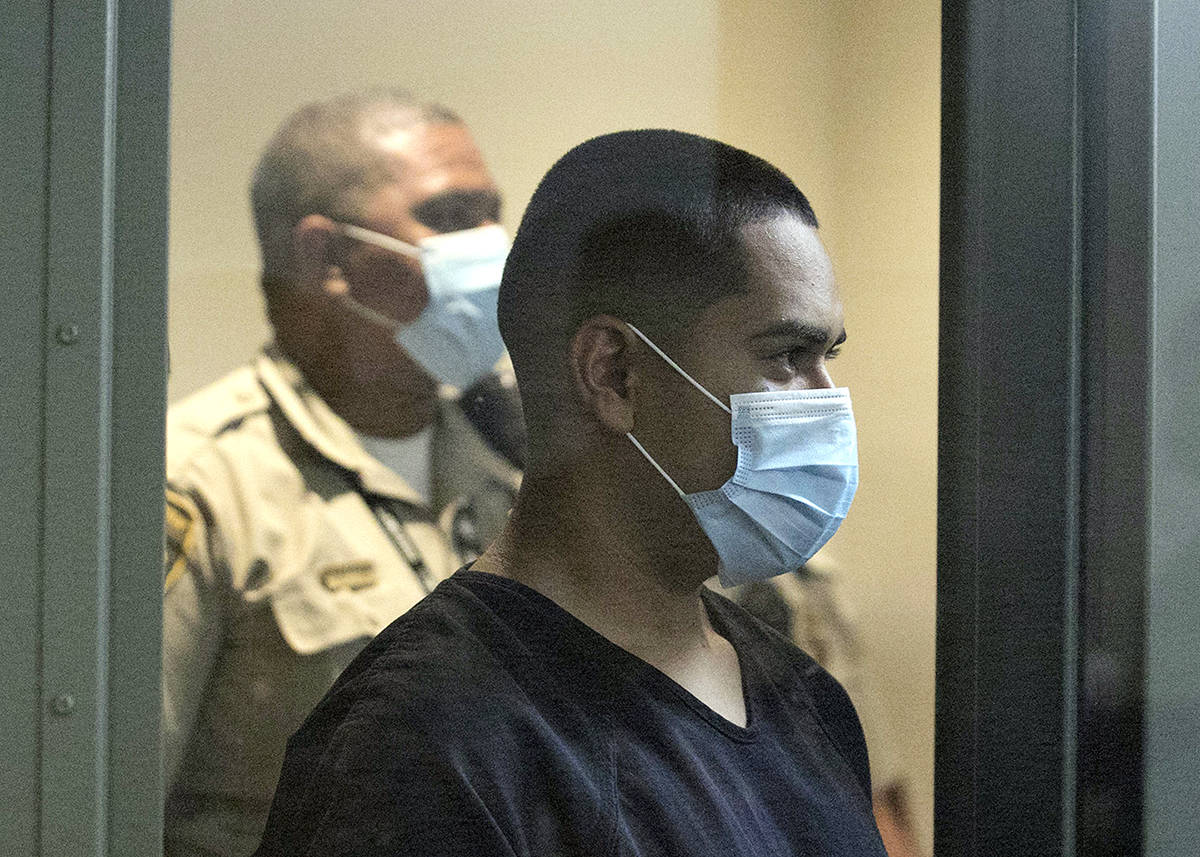 A 20-year-old man charged with shooting and gravely wounding a Las Vegas police officer outside Circus Circus near the end of a Black Lives Matter protest was ordered held without bail Wednesday morning.
Metropolitan Police Department officer Shay Mikalonis, 29, a four-year veteran of the force, suffered a single gunshot wound to his head late Monday night.
Authorities have said Edgar Samaniego fired the shot from 50 feet away as Mikalonis was handcuffing an individual.
Mikalonis, a 2008 graduate of Arbor View High School, was listed in "extremely critical condition" at University Medical Center late Tuesday, suffering from a severe head and spinal injury, police said.
In setting his bail, Las Vegas Justice of the Peace Joe Bonaventure cited a potential danger to the community and a danger to law enforcement. Samaniego was ordered to return to court Friday.
Clark County District Attorney Steve Wolfson said after the hearing that the shooting "deserves special attention" and was careful to distinguish the attack from ongoing peaceful protests.
"The way I view this is the fact that a protest was occurring at a time is almost incidental to this defendant's behavior," Wolfson said after the hearing. "Obviously, he's presumed innocent. We have a process in our criminal justice system that requires us to prove our case. But his behavior, aside from whatever protest was going on, was such that we intend to bring charges that are appropriate."
Samaniego, who is being held at the Clark County Detention Center, faces one count of attempted murder of a police officer with a deadly weapon and two counts of discharging a gun where a person might be endangered, according to court records.
Marshals walked Samaniego into court on Wednesday morning as he wore a dark blue jail jumpsuit and a light blue disposable mask.
Prosecutors played video of the shooting for the judge, and argued that Samaniego was a danger to the large crowds that have gathered during the recent protests.
"Not only officers are at risk, but all of the other individuals who are out there peacefully protesting, they're at risk," Chief Deputy District Attorney Giancarlo Pesci said. "And if he were to get out, the state's concern is that something like this could happen again."
The video showed Samaniego walking away from Las Vegas Boulevard, turning over his left shoulder and reaching for what appeared to be a gun before Mikalonis was shot, the prosecutor said. Police later found cartridges that matched Samaniego's weapon at the scene and on the balcony of a nearby Travelodge.
Deputy Public Defender Scott Coffee asked the judge to set bail at $100,000 and told the judge that Samaniego was born and raised in Las Vegas. Several of his family members, including his mother, brother, grandmother, aunt and cousin, were seated in the back of the courtroom.
It was one of two shootings that occurred late Monday as police dispersed protesters from downtown Las Vegas and the Strip.
In a separate incident, officers shot and killed an armed man Monday night near the Lloyd George U.S Courthouse, 333 Las Vegas Boulevard South. He was later identified as Jorge Gomez, 25.
Contact David Ferrara at dferrara@reviewjournal.com or 702-380-1039. Follow @randompoker on Twitter.