Telles claims he was framed in reporter's slaying, denies newspaper's interview request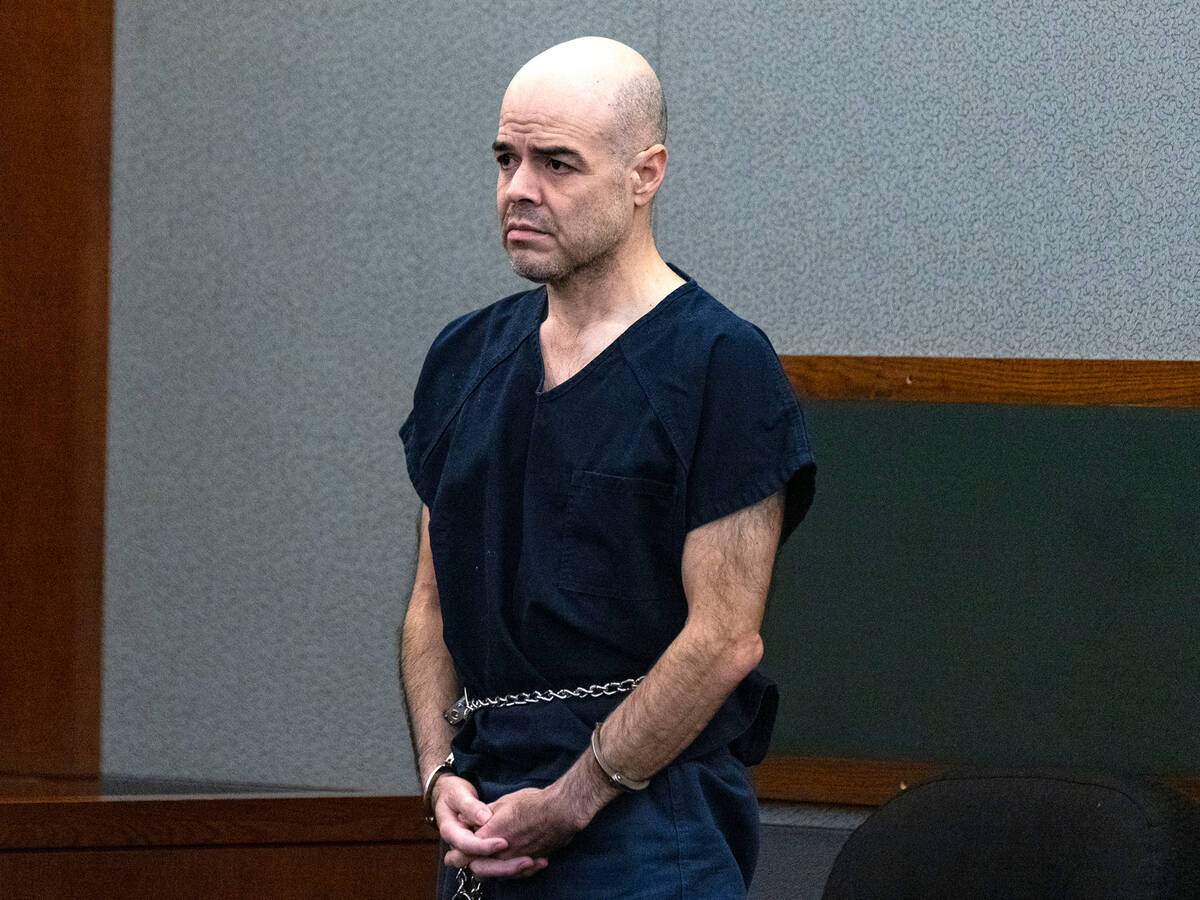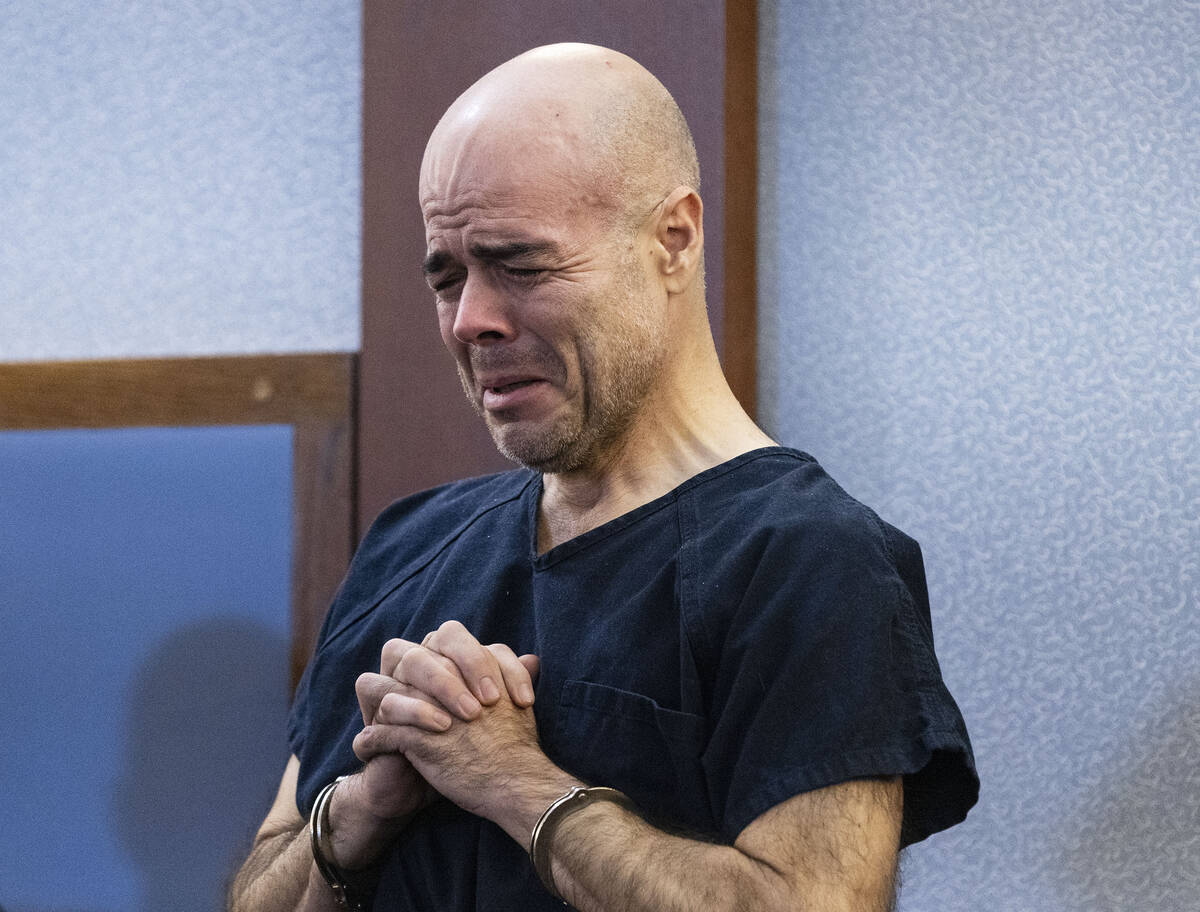 The former politician accused of killing Las Vegas Review-Journal investigative reporter Jeff German is now claiming that he was framed.
Robert Telles, the ousted Clark County public administrator who is being held without bail in German's death, twice refused interview requests from the newspaper this week.
But in recent jailhouse interviews with other local media outlets, Telles denied his involvement in the slaying and claimed that what prosecutors have called "overwhelming" evidence against him had been planted at his home.
"I don't have proof of who did it, but I know who gained or would have gained from framing me," Telles told KLAS-TV Channel 8 on Monday, though he did not elaborate on camera or identify who he alleged might have framed him.
The TV station reported that Telles claimed he was helping officials investigate an estate scam before German's killing. In November, the Review-Journal reported that Telles was being investigated by Las Vegas police for allegedly orchestrating a house-flipping scheme to profit from sales handled by his office.
In court, prosecutors have pointed to several pieces of evidence against Telles in German's slaying, including DNA found underneath the reporter's fingernails, along with clothing and bloody pieces of a shoe found at Telles' house matching items worn by a suspect seen in surveillance footage wandering German's neighborhood the day he was killed.
Clark County District Attorney Steve Wolfson did not immediately respond to a request for comment regarding Telles' claims.
German, who was fatally stabbed outside his home on Sept. 2, had reported on Telles' conduct and allegations that he was having an "inappropriate relationship" with a subordinate, Roberta Lee-Kennett.
Hours before German was killed, Telles was told that Clark County was preparing to release copies of his emails to the Review-Journal, according to copies of search warrants released to the newspaper in November.
Lee-Kennet has told Las Vegas police that the day before German was killed, she and Telles were sent a message from county attorneys informing them that the county was planning to release emails and Microsoft Teams messages between her and Telles.
The morning of Sept. 2, Lee-Kennett emailed Telles about the message from county attorneys, and Telles responded that he would "review the email," according to search warrant affidavits.
A maroon GMC Yukon Denali registered to Telles' wife left their home later that morning, according to the document.
Surveillance footage then captured a similar vehicle driving through German's neighborhood and near his home, and the suspect seen on surveillance footage was shown returning to the crime scene in the GMC Denali after German was attacked.
Telles told TV stations this week that someone planted the items found at his home, although he said he did not know who planted them. He told KTNV-TV Channel 13 on Tuesday that he was also upset with pictures included in Review-Journal articles about the case, and that they made him look "mentally ill."
"I felt that I needed to speak now because it's horrible what's being said about me," Telles told Channel 13.
Telles has been represented by the Clark County public defender's office and a series of private attorneys. His most recent attorney, Damian Sheets, filed a motion last week to withdraw as Telles' attorney. The motion also indicated that Telles now wants to represent himself.
He told Channel 13 that he does not intend to represent himself through the entirety of the court proceedings, and that he may try to raise money "to make sure that I get the legal defense that is just."
When Telles was represented by public defenders, the Review-Journal published an investigation showing that he was appointed representation despite having thousands of dollars in property assets.
A motion is scheduled for Feb. 28 for District Judge Michelle Leavitt to hear Sheets' motion to withdraw as Telles' attorney.
Contact Katelyn Newberg at knewberg@reviewjournal.com or 702-383-0240. Follow @k_newberg on Twitter.