'Terrible pain': Judge orders life in prison for slaying of missing Henderson woman
Updated June 8, 2023 - 9:08 pm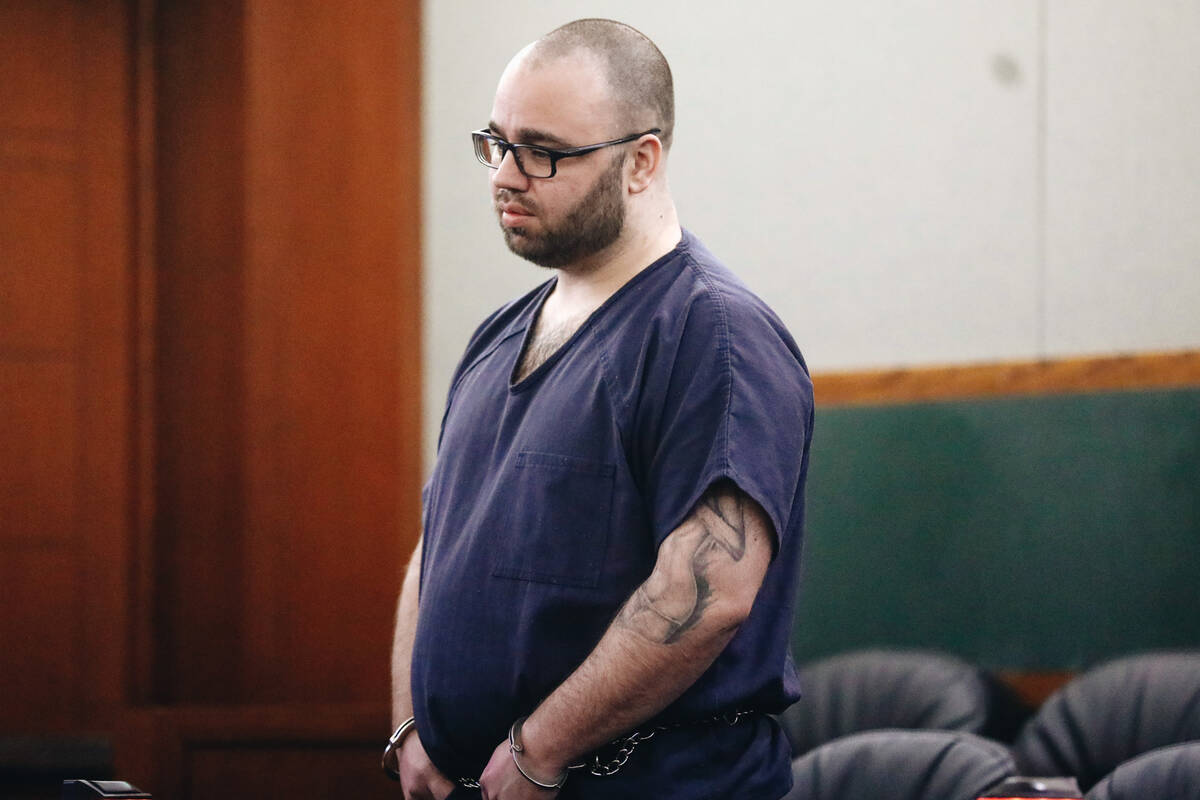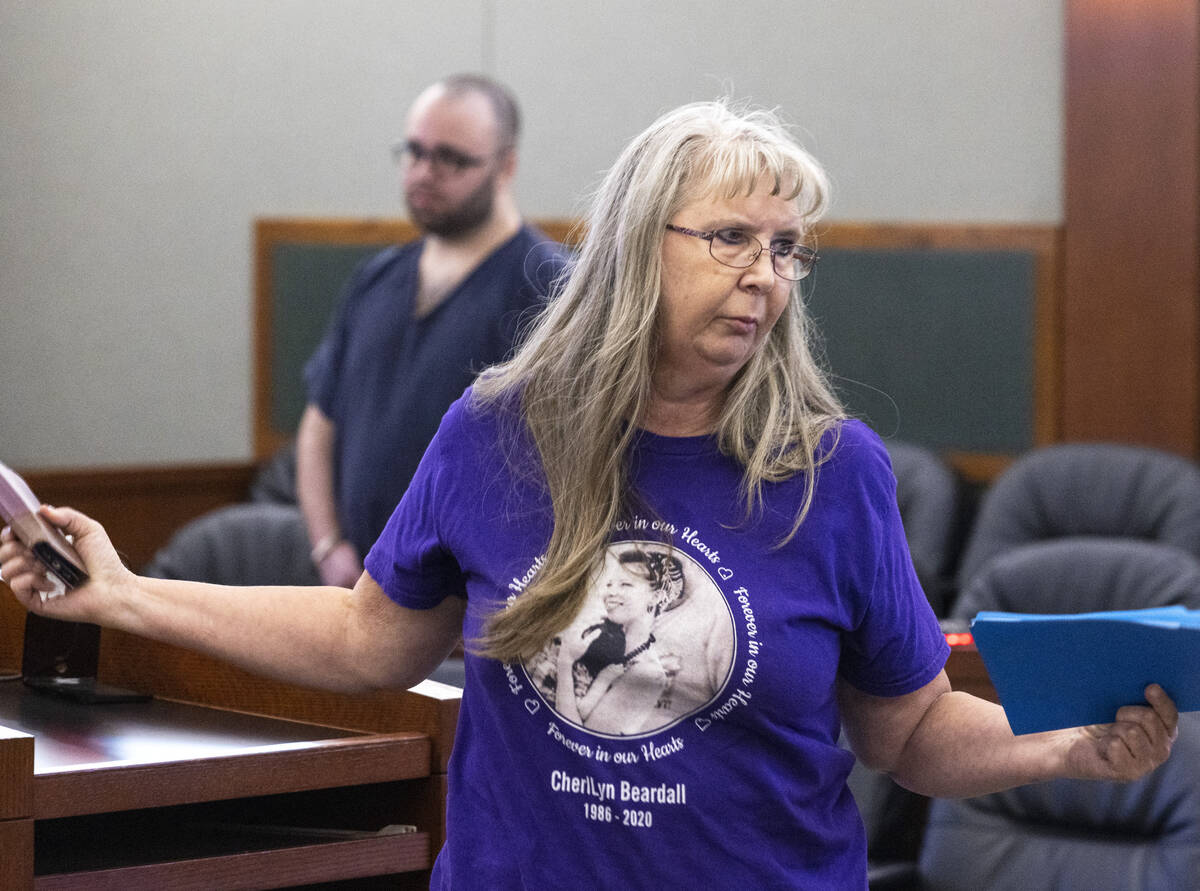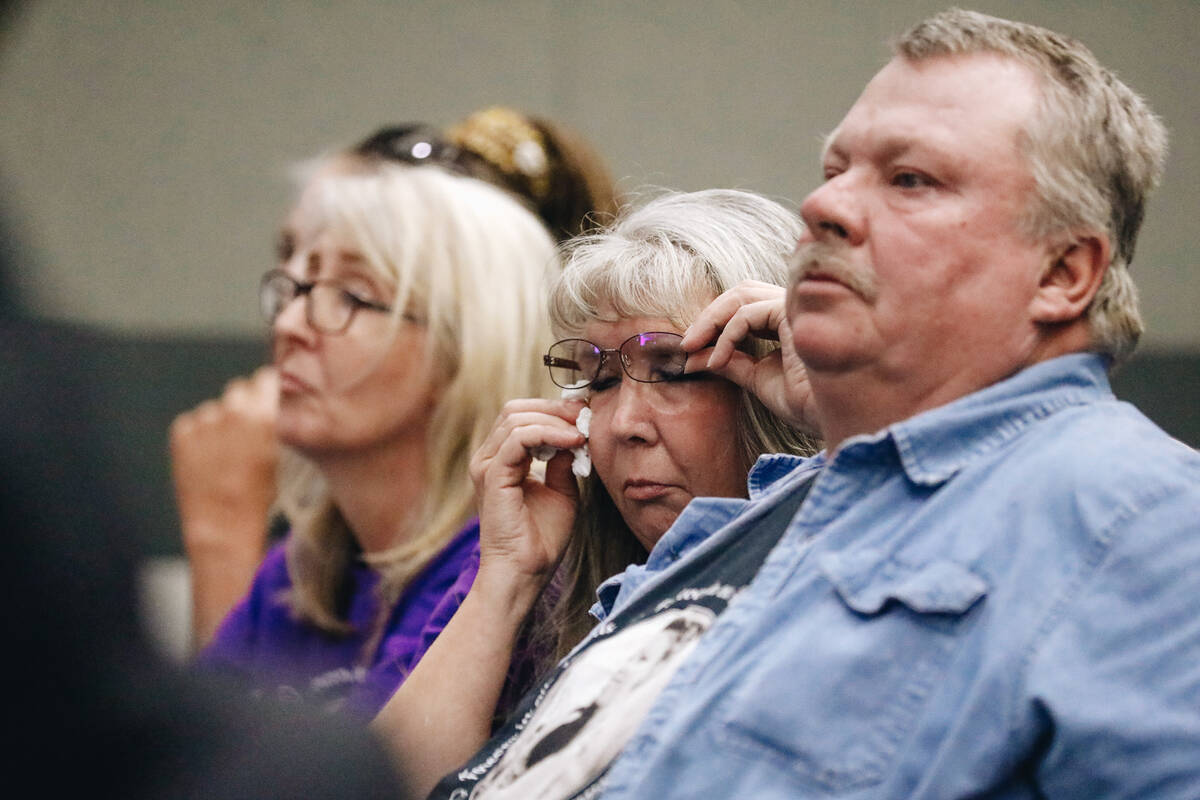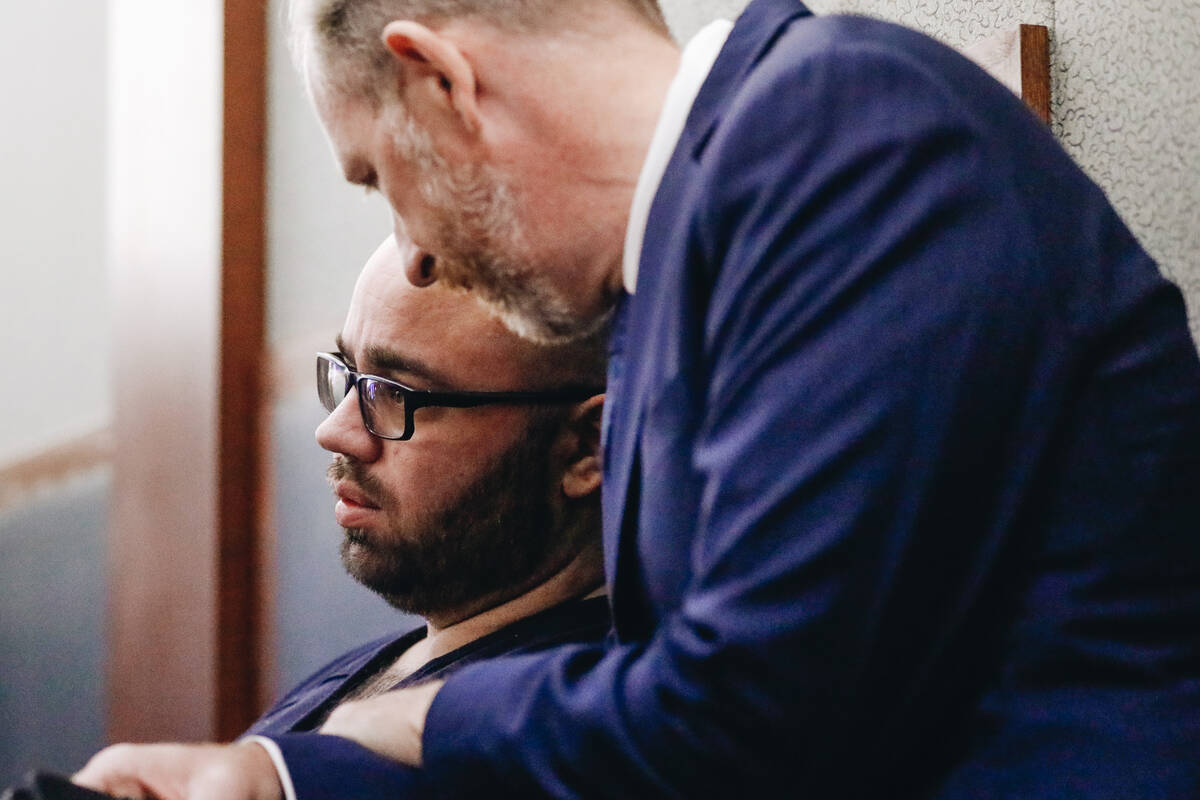 A Las Vegas judge sentenced a man to life in prison Wednesday for killing his missing girlfriend nearly three years ago.
Cherllyn Beardall's body has never been found, but Philip O'Reilly, 37, told prosecutors the location of her body when he pleaded guilty to a murder charge in April to avoid prosecutors continuing to seek the death penalty against him.
Susanne Beardall, Cherllyn Beardall's mother, said that her daughter's killer had "worked to destroy" her family when he lied to police and family members about the woman's whereabouts.
"Knowing what a deceitful, dreadful person he is, I do not believe that he has even told the truth about what he did with my daughter's body," the victim's mother said during an emotional sentencing hearing Wednesday. "I guess I'll never know."
Following the hearing, Chief Deputy District Attorney Marc DiGiacomo said O'Reilly told police he had dismembered 34-year-old Beardall and spread her body parts throughout dumpsters in the southeast Las Vegas Valley.
Susanne Beardall said Wednesday afternoon that police do not believe they will be able to locate her daughter's body if it ended up in a landfill.
The Clark County coroner's office has previously identified Susanne Beardall's daughter as Cheryl Beardall.
District Judge Michelle Leavitt sentenced O'Reilly to life in prison without the possibility of parole.
Police had linked O'Reilly to his girlfriend's death through records on social media, a rental truck company and the woman's phone. Cherllyn Beardall, who shared a young child with O'Reilly, was last seen alive around July 2020.
Around the time police were first contacted about her disappearance, O'Reilly had searched the web for phrases involving "torture" and "broken ribs," according to transcripts of a grand jury hearing.
Cherllyn Beardall's children had testified that she was routinely the victim of physical abuse and had been whipped with a dog leash. They testified that they had seen their mother beaten and bloody but still alive in their home before her disappearance.
The children told police O'Reilly moved them to North Las Vegas and claimed that their mother had taken drugs and was missing.
O'Reilly faced two counts of child abuse charges in connection with alleged abuse Cherllyn Beardall's children endured, although the charges were dismissed with the guilty plea agreement, court records show. Prosecutors also agreed to dismiss 27 counts of lewdness, child abuse and sexual assault of a minor that stem from sexual attacks on two children dating back a decade before the woman went missing.
In March, O'Reilly was charged with four counts of solicitation to commit murder and accused of attempting to hire another inmate to kill witnesses in the murder case, court records show. Prosecutors also agreed to dismiss those charges in the plea agreement.
Cherllyn Beardall's sister, Jessica Knuutila, said Wednesday that O'Reilly had tried to hire someone to harm her, her husband and Cherllyn Beardall's two eldest children. According to O'Reilly's arrest report, the inmate he attempted to hire told police that O'Reilly was "willing to pay $5,000 per 'head.' "
Knuutila said that she's relieved that O'Reilly is being sent to prison for life and that she's not afraid of him trying to hurt her.
"We're not scared of him and we don't ever want him to think that we're scared of him," she said following Wednesday's hearing. "Because he has no power over us."
Family members said Wednesday that Cherllyn Beardall was a kind, compassionate woman who loved being a mother.
When Knuutila spoke to the judge, she read a letter from Cherllyn Beardall's and O'Reilly's 5-year-old daughter, who wrote that she misses playing tag and hide-and-seek with her mom.
"I want him to always stay in jail forever so he can't kill any more people, so he can't hurt me anymore," Knuutila read from the girl's statement. "He was a very mean daddy to us, but now he's not our daddy anymore."
The victim's teenage son, Achilles Simpson, also told the judge he wanted O'Reilly to be sentenced to life in prison without parole. He said that many good memories he has of his mother have been "stripped away."
"All I can remember is the terrible pain we had to tolerate," he said.
Cherllyn Beardall had known O'Reilly since high school, and the two had dated for about six years. Family members had reservations about his behavior, but Susanne Beardall said she never knew the extent of the abuse that her daughter faced.
"We would have never, ever dreamed or thought of anything of this magnitude," she said.
Contact Katelyn Newberg at knewberg@reviewjournal.com or 702-383-0240. Follow @k_newberg on Twitter.