Driver was speeding before NLV crash that killed 2, police say
Updated January 5, 2023 - 10:02 am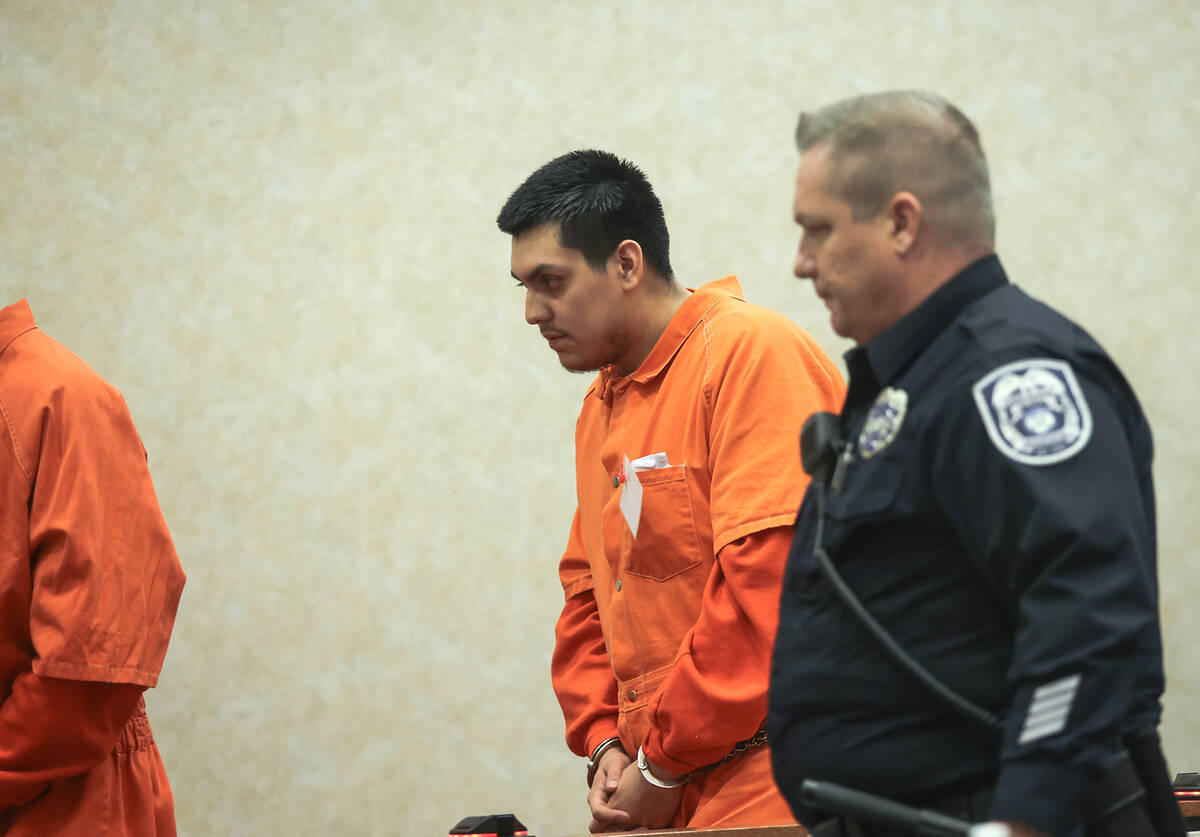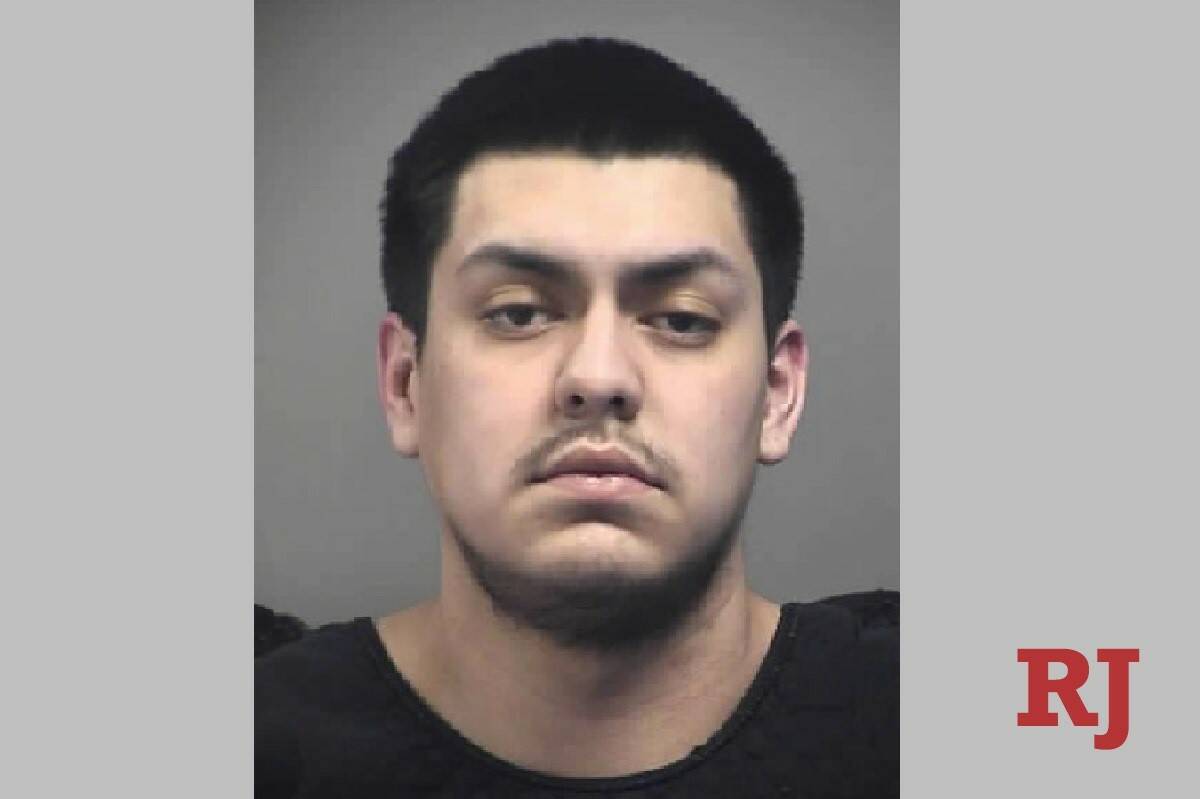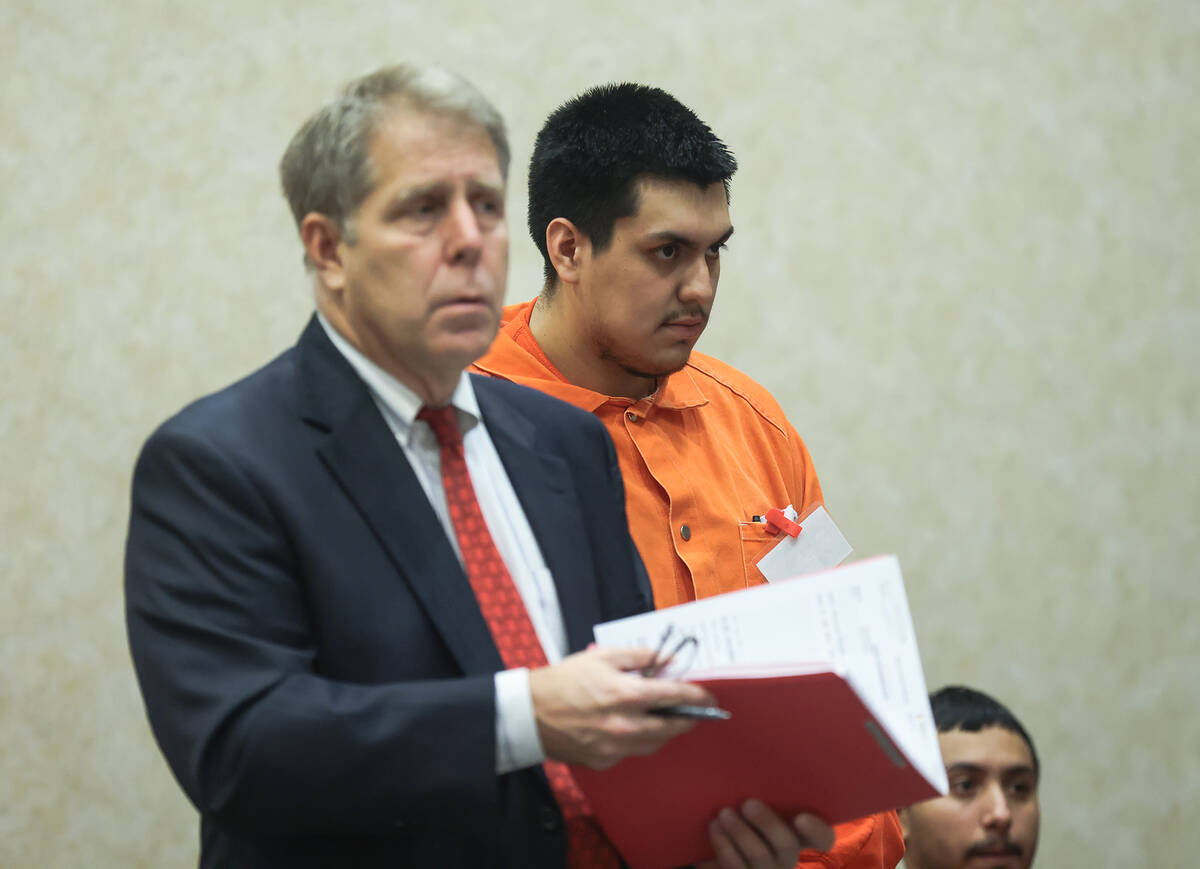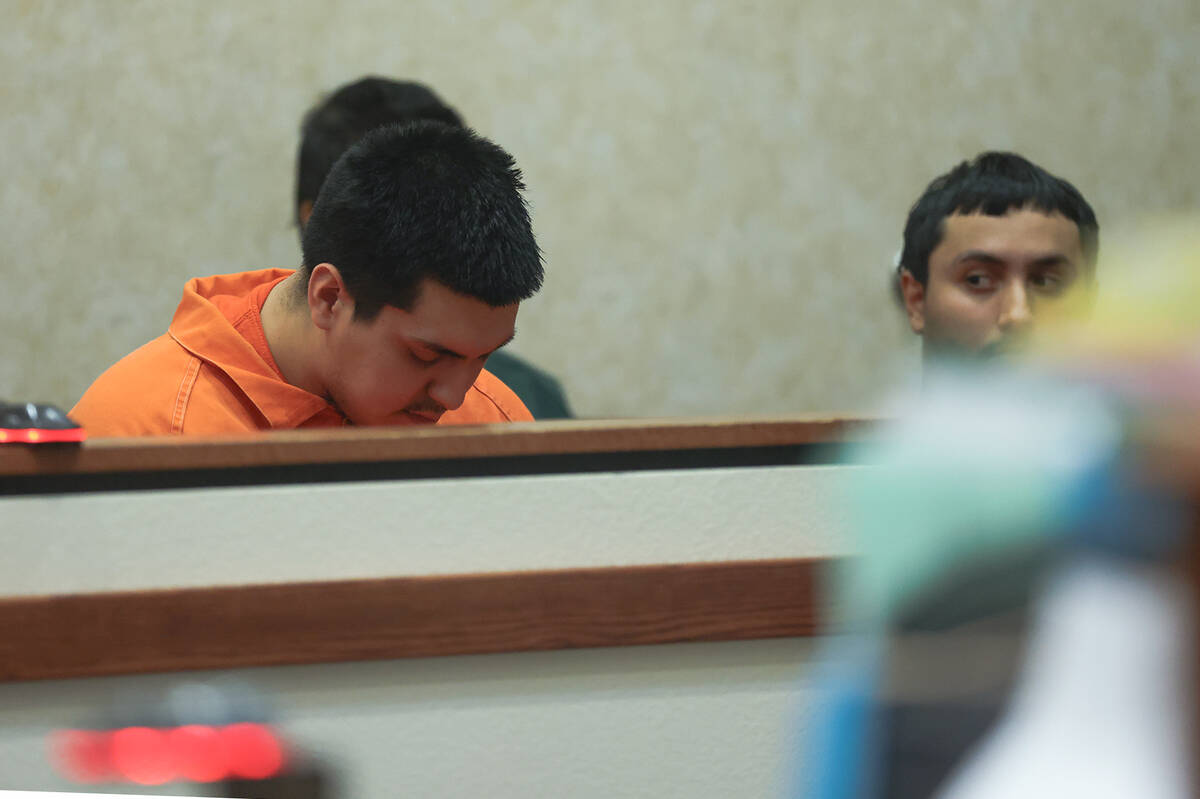 A North Las Vegas man was driving about 20 mph above the speed limit while under the influence of marijuana when police allege he caused a crash that killed two pedestrians on Sunday.
Fernando Reyes, 21, was arrested and faces 16 charges related to him backing his Suzuki XL7 into another car, driving off, running a red light and crashing into another car, which caused the Suzuki to strike two pedestrians at North Aliante Parkway and Nature Park Drive around 2:40 p.m. on New Year's Day, according to police.
In a hearing Thursday morning, Reyes waived his right to a preliminary hearing and the case was bound up to Clark County District Court. He is being represented by Craig Mueller, who could not immediately be reached for comment after the hearing.
Mueller said during the hearing that Reyes was accused of being high on Xanax at the time of the crash, though the report discussed marijuana products.
Reyes' charges include leaving the scene of a crash, reckless driving, impaired driving, operating an unregistered vehicle, violating an instructional permit, and driving without a seat belt, jail records show.
The coroner's office Tuesday identified the pedestrians as Tracy Sundberg, 51, and Randall Ray, 68.
After the crash, Reyes was tackled by witnesses who held him down until police arrived, according to the arrest report.
Police noticed the smell of marijuana coming from Reyes and his vehicle. His backpack was filled with several edible cannabis products and cannabis vape pens, according to the report.
The results of Reyes' blood draw were pending as of Wednesday.
Police said Reyes' speech was slow, his eyes were slow to move around and he "didn't show concern about the collision or the injuries sustained by the pedestrians," according to the report.
An analysis of Reyes' vehicle showed that seconds before the crash he was going 58 mph in a 35 mph zone. Half a second before the crash Reyes' vehicle had only slowed to 55 mph, according to police.
Reyes plead guilty to assault and battery in 2019 and was sentenced to six months of probation and ordered to complete impulse control counseling, according to court records.
Contact David Wilson at dwilson@reviewjournal.com. Follow @davidwilson_RJ on Twitter. Review-Journal staff writer Sabrina Schnur contributed to this report.