Arrest report: Victim fell from moving SUV onto street prior to her death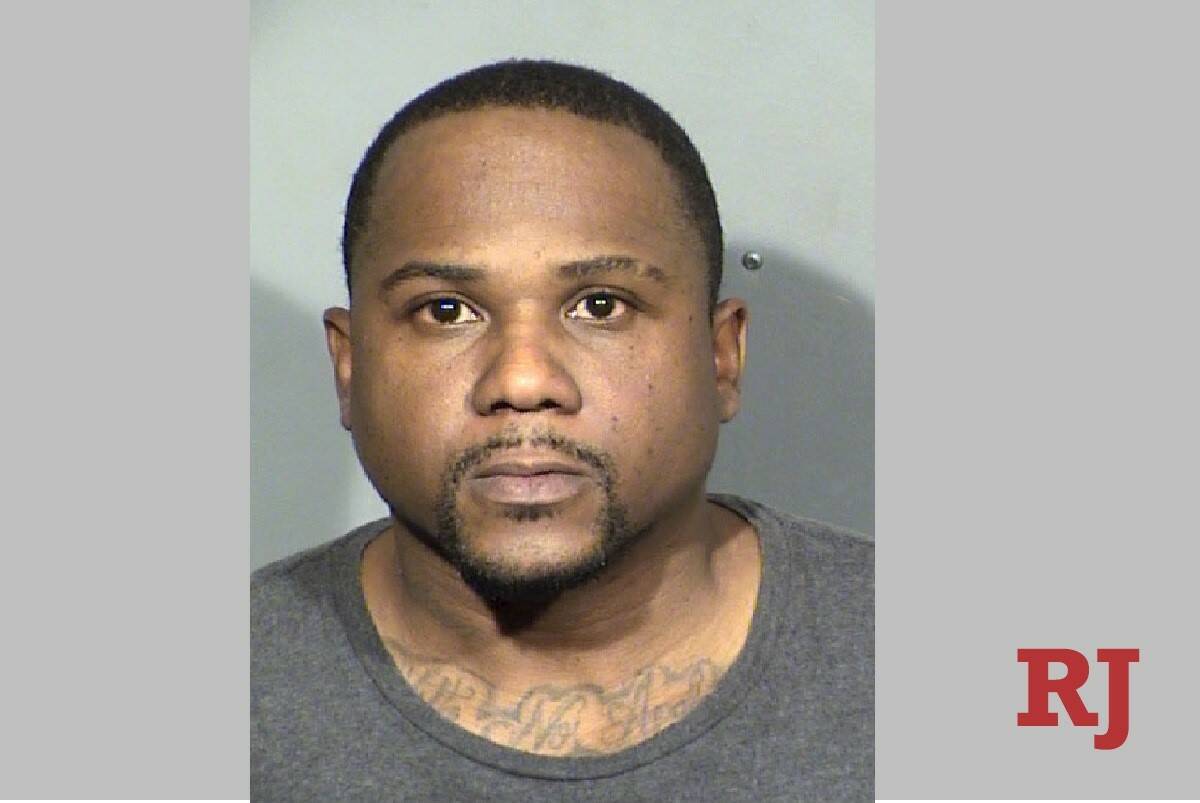 A woman who died at a Las Vegas hospital in November fell from a moving vehicle onto the street, then was pulled back inside by a man now facing a murder charge in her death, according to surveillance video footage described in a Metropolitan Police Department arrest report.
Officers arrested Ferrari Busby, 37, on Tuesday. He's facing charges of first degree murder and first degree kidnapping in the death of Jashmine Wilson, 29.
At about 6:35 p.m. on Nov. 26, 2022, Wilson arrived at Sunrise Hospital and Medical Center, having been driven there by another woman. The driver told police that a male friend, later identified as Busby, had asked to borrow her vehicle earlier in the day, then returned to her apartment hours later with the victim, apparently injured, in the back seat, the report said.
The driver said Busby claimed Wilson had jumped out of the vehicle while she and Busby were fighting. She said she then drove Wilson to the hospital without Busby. Wilson received medical attention at the hospital but was pronounced dead at 6:55 p.m.
Surveillance footage in the arrest report shows Wilson's body falling from a Hyundai Santa Fe at 5:33 p.m on Tropicana Avenue near Tamarus Street. The report states, "after she hit the ground, Wilson did not move."
The footage shows Busby then pulling the vehicle over, dragging Wilson back to the car and placing her in the rear passenger seat. The report notes that Busby never called 911 or took Wilson to a hospital.
The report also indicates a witness called 911 at about 5:30 p.m, saying they saw the suspect beat up the victim at the entrance of a building in the 5000 block of Tamarus Street before pushing the victim into a vehicle and driving away. Two other witnesses called 911 shortly after the first witness to report seeing a woman laying in the street and a man pulling her toward the vehicle.
Busby reiterated his claim to police that Wilson had jumped from the vehicle while the two were having an argument, the report said. He claimed that he then flagged down passing drivers and asked them to call 911.
Busby had an initial appearance in court Thursday. He's due back in court Feb. 9.
Contact Justin Razavi at jrazavi@reviewjournal.com. Follow @justin_razavi on Twitter.