Bloody beer can helped police identify Las Vegas murder suspect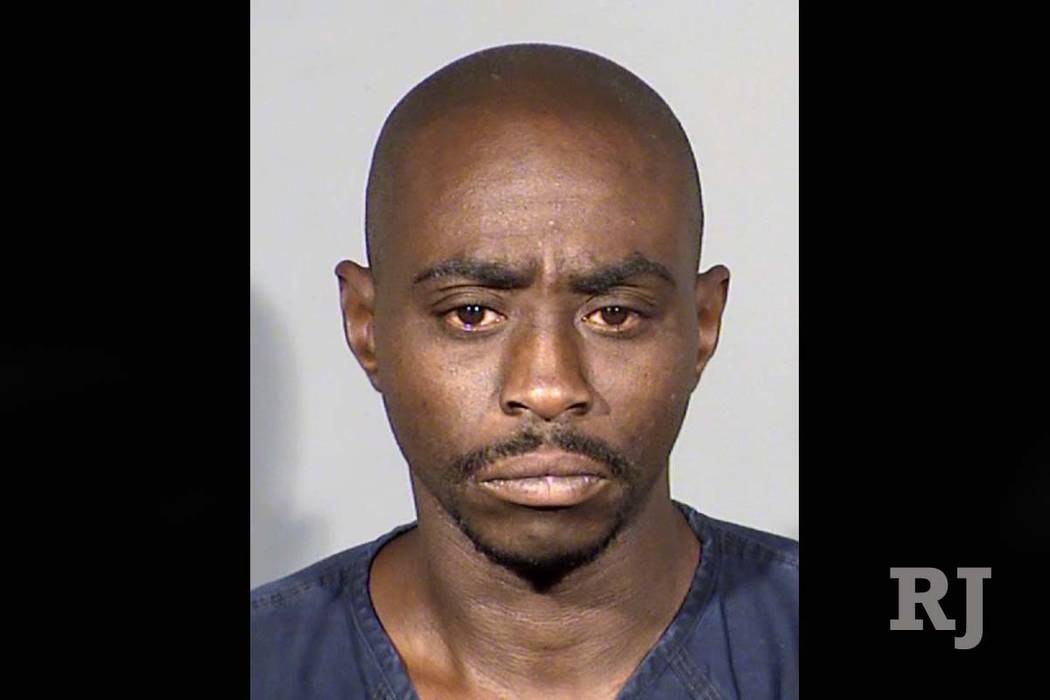 Security footage and a bloody beer can helped police identify a murder suspect in a stabbing death in the central valley, a Las Vegas police arrest report shows.
Metropolitan Police Department detectives watched security footage of a man, identified by police as 32-year-old Michael Joseph Cain, stab another man multiple times about 11:45 p.m. June 17 near a parking lot at 2797 S. Maryland Parkway, near Vegas Valley Drive, the report said.
The report indicates that the man stabbed, 52-year-old Roy Butz, had stopped on the nearby sidewalk when Cain allegedly attacked, throwing Butz to the parking lot asphalt and stabbing him multiple times. Butz died at Sunrise Hospital and Medical Center.
"Cain appeared to attack unprovoked and stabbed Butz while he was standing and while he was on the ground," the Metropolitan Police Department report said.
Investigators arrested the suspected stabber June 18, police said. Prosecutors charged Cain with murder. He remained in Clark County Detention Center as of Friday night.
After the attack, Cain walked north through the lot and tossed a silver beer can north of the stabbing site. Police discovered the 24-ounce can of Steel Reserve had blood on it, and a blood trail matched Cain's path, the report said.
Security footage from a nearby 7-Eleven at 2910 S. Maryland Parkway showed a man walking into the convenience store about 35 minutes prior to the stabbing. The man in the 7-Eleven footage wore similar clothing as the man in security footage of the attack, homicide detectives wrote in the report.
An employee identified him as a semi-regular customer named "Mike" who had bought a 24-ounce can of Steel Reserve, police wrote.
Cain later identified himself as the man in the 7-Eleven footage, police wrote.
Officers spotted Cain the next day as they were reviewing security footage from another nearby convenience store. He walked past the store's front doors, and police stopped him.
They noted he was wearing a dark-colored shirt stained with what looked like blood. Officers found a knife in his right front pants pocket.
There was a gash on Cain's right index finger, and he said he cut his finger on some glass while doing push-ups, the report said.
He told police he didn't know if he had fought with anybody the night before or if his blood would be found at the crime scene.
"Cain implied that he could have possible blacked out and did not recognize a photograph of Butz," the report said.
Butz's death marked the 84th homicide Metro has investigated this year, and the 101st within Clark County.
Contact Mike Shoro at mshoro@reviewjournal.com or 702-387-5290. Follow @mike_shoro on Twitter.