Body cam footage in police shooting released
Updated July 13, 2017 - 5:58 pm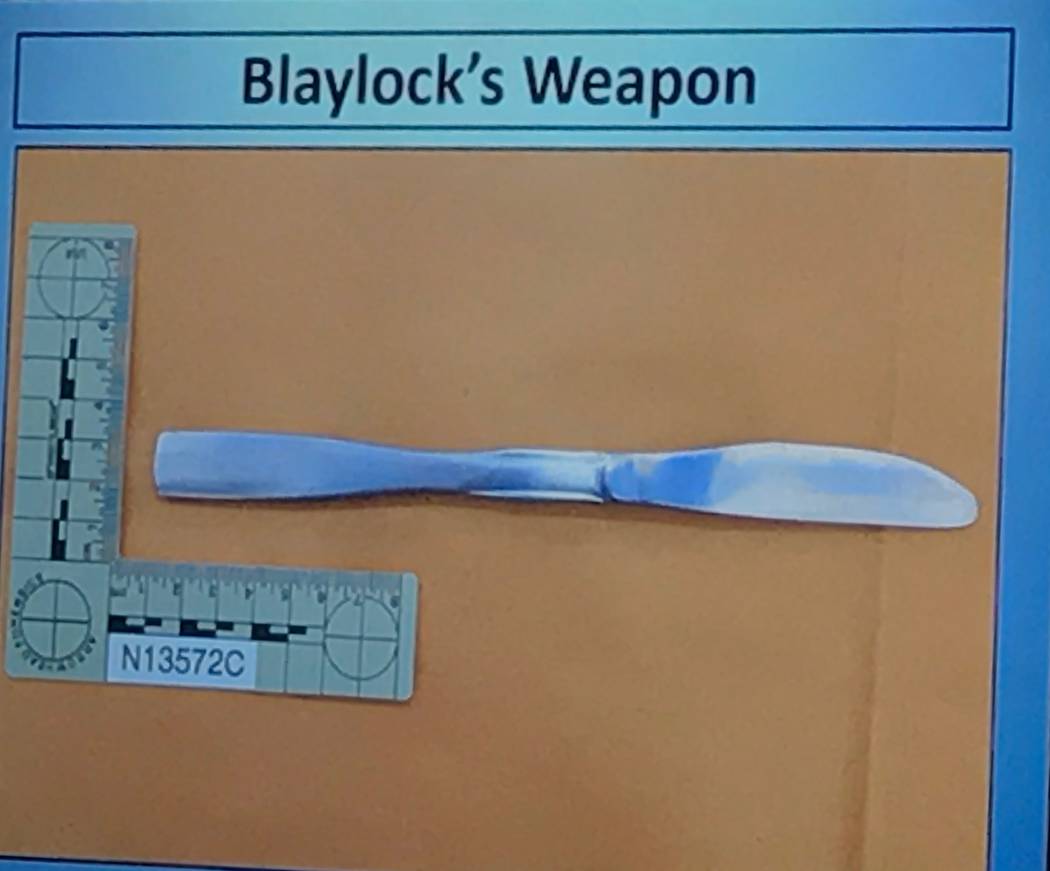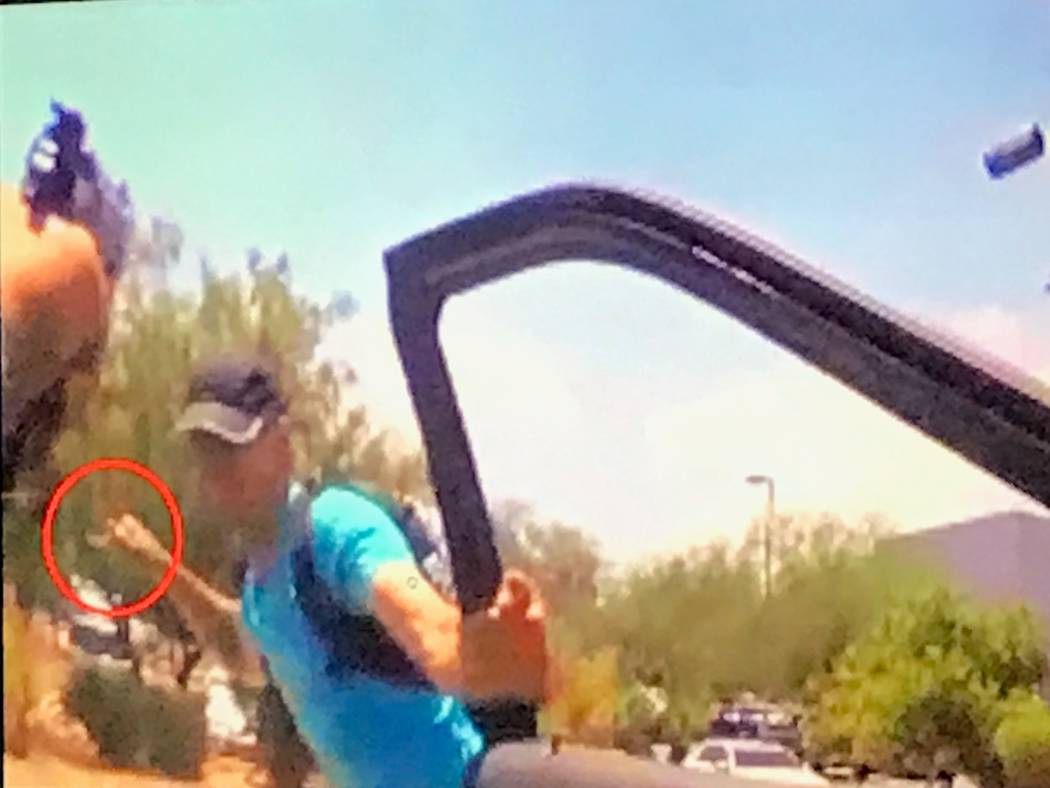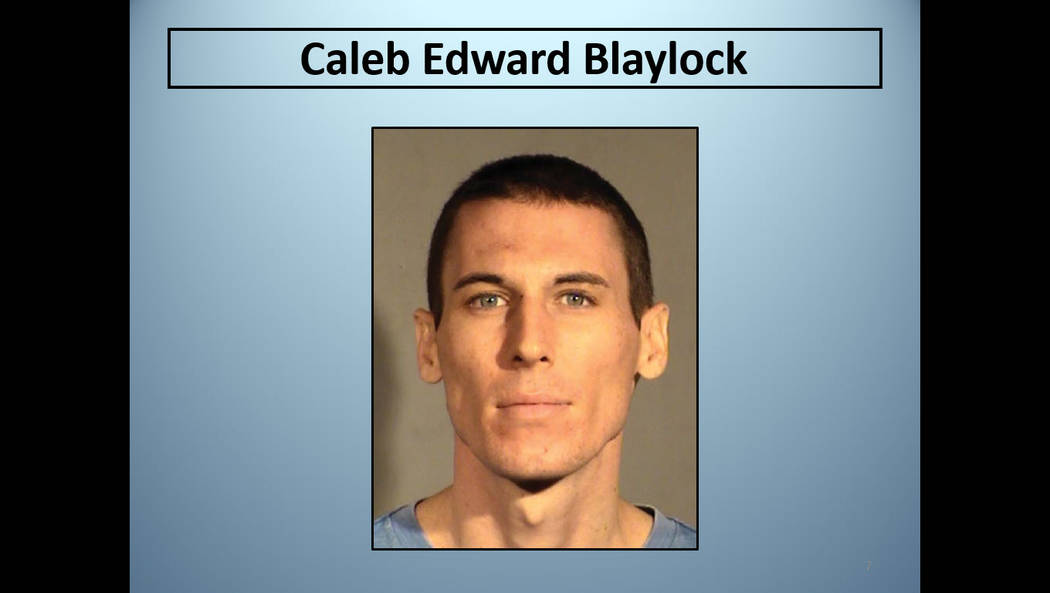 A Las Vegas police officer ordered a man to stop stabbing himself with what appeared to be a table knife shortly before fatally shooting him near a northwest valley pawnshop Tuesday, Assistant Sheriff Todd Fasulo said at a media briefing Thursday.
Police body camera footage shows William "Chris" Pollock yelling "Stop, stop" at the man stabbing himself.
The man, identified as 27-year-old Caleb Edward Blaylock of Las Vegas, then appeared to grab the patrol car door frame with his left hand while holding the 10-inch knife in his right hand, at which point the officer shot twice.
Fasulo said Blaylock charged at Pollock "as if he was going to stab him."
"As an officer, if somebody is coming at me with a knife and you're within 3 feet of me, the first thing that goes through my mind is, 'What am I going to do to protect myself and ensure that he doesn't cause me great bodily harm?'" Fasulo said.
After the officer shot twice, Blaylock apparently fell within 9 feet of Pollock and returned to his knees with the knife still in his hand, Fasulo said. The officer then fired an additional four rounds.
Pollock fired a total of six rounds at Blaylock. Police have not confirmed how many times Blaylock was struck.
His stab wounds were superficial.
Blaylock died from multiple gunshot wounds at the scene, according to the Clark County coroner's office. His death was ruled a homicide.
Prior to the shooting, Blaylock attempted to carjack two men in front of the SuperPawn at 4111 N. Rancho Drive, according to police. One of the men fought him off with a hammer, and Blaylock ran.
The driver and passenger of the vehicle have been identified, and their relationship to Blaylock is under investigation, Fasulo said.
Had he lived, Blaylock would have been charged with robbery with a deadly weapon, kidnapping with a deadly weapon and assault with a deadly weapon on a protected person, he said. Previous charges included possession of a controlled substance in 2011 and 2017, and lewdness in 2014.
The incident marks the Metropolitan Police Department's 11th officer-involved shooting this year. At this time in 2016, there had been six officer-involved shootings.
Pollock, who has been with the department for 16 years, is on routine paid administrative leave.
Contact Jessie Bekker at jbekker@reviewjournal.com or 702-380-4563. Follow @jessiebekks on Twitter.
Related
Las Vegas police stop search for 2 in officer-involved shooting