Body found in desert near Las Vegas is of California doctor
Updated March 21, 2019 - 7:02 pm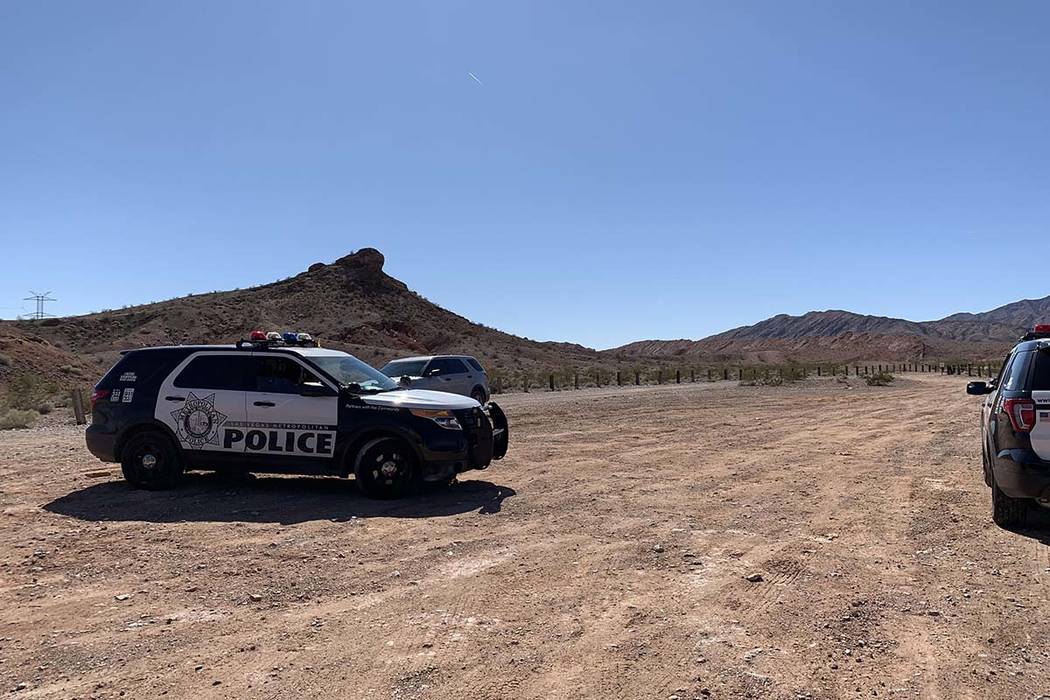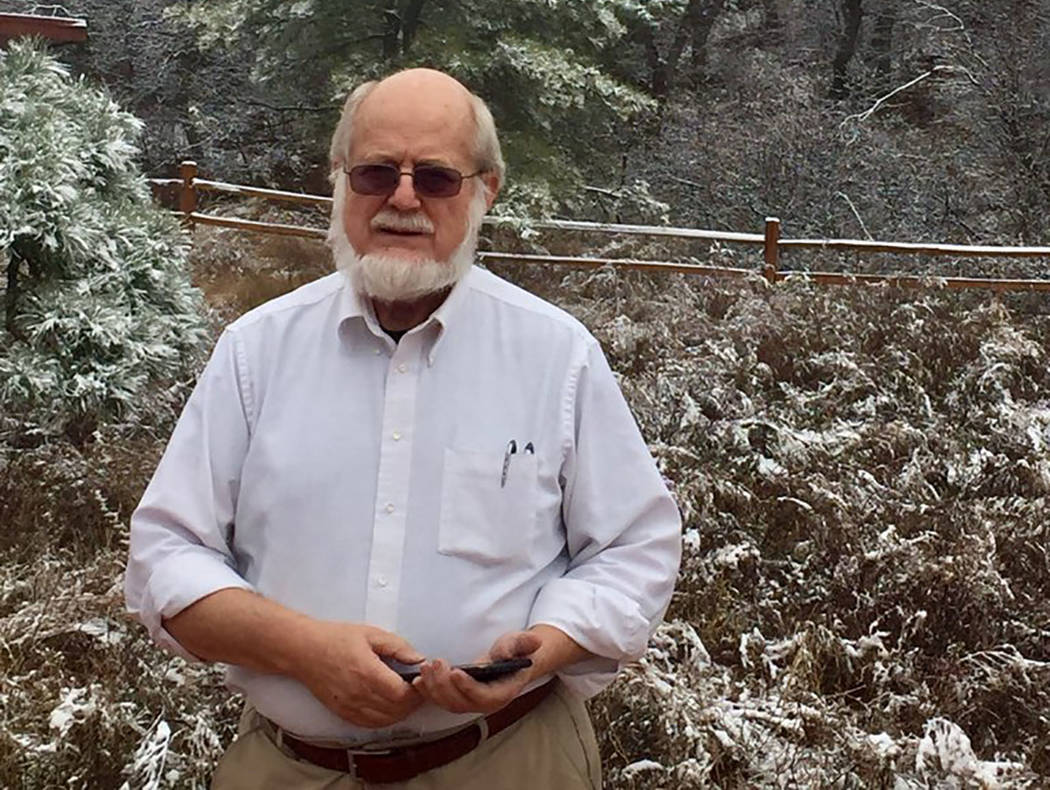 Retirement for Dr. Thomas Burchard meant cutting his workweek from five days to four.
Once he reached 65, the longtime child psychiatrist just couldn't leave his patients, some of whom he continued seeing into adulthood and had children who also became his patients, said Judy Earp, his girlfriend of 17 years.
Now his patients are grieving after the death of the Salinas, California, resident in Las Vegas earlier this month, she said.
"The whole community has just a huge hole in it right now," Earp said.
Burchard's body was found March 7 in the trunk of an abandoned vehicle in a desert area east of the Las Vegas Valley. He was 71.
A man driving through the remote area with his children about 10:50 a.m. noticed a vehicle that had a rock thrown through one of its windows parked along East Lake Mead Boulevard, about 7 miles east of Los Feliz Street. Officers checked the trunk and found his body inside, a Metropolitan Police Department release said.
Burchard died from blunt force injury to the head, and his death was ruled a homicide, the coroner's office said.
He had worked with Monterey, California-based Montage Health for nearly 40 years in the medical nonprofit's behavioral health program, spokeswoman Mary Barker said in a statement.
"It's a very sad situation, and our hearts go out to his family, friends, patients, and colleagues," the statement said. "We are notifying his patients and providing grief counseling for staff."
The psychiatrist had a few tricks up his sleeves to engage his younger patients. He performed magic as a hobby, often doing card tricks or carrying disappearing handkerchiefs in his pocket, she said.
Burchard would perform the tricks for Monica Williams, 22, during his sessions with her, said her father, Andrew Williams, of Hollister, California.
Andrew Williams, 53, or his wife would sit in on their daughter's sessions, where Burchard would smile, let his patients speak and be willing to go overtime to hear his patients out. Burchard often had "little knickknacks" or candy for his patients, and he once gave Andrew Williams a penny magic trick.
"He was the nicest man you could ever have met," he said.
Monica is upset from the passing of her psychiatrist, Williams said. Now she has to find someone who can help her the way Burchard did.
"That's gonna be the biggest challenge," Williams said.
His family will miss him, too, Earp said. He helped her raise her four children, and their 5-year-old grandson has taken Burchard's death particularly hard, worrying that Christmas would be canceled this year without the white-bearded man around, Earp said.
"He always thought Tom was Santa Claus," Earp said.
Burchard and Earp traveled across the country together, often for medical or magic conferences, she said. The couple most recently visited Las Vegas for a psychopharmacology conference in February, Earp said.
He returned to Las Vegas before his death, but she declined to discuss further details of the case or why he went back.
She asked for prayers and that the person responsible for his death "be brought to justice."
"Whoever did this is just soulless," Earp said.
No arrest had been made in his death.
Police asked anybody with information on his death to call homicide detectives at 702-828-3521 or Crime Stoppers at 702-385-5555 to remain anonymous.
Contact Mike Shoro at mshoro@reviewjournal.com or 702-387-5290. Follow @mike_shoro on Twitter.