Coroner IDs man fatally shot at Las Vegas motel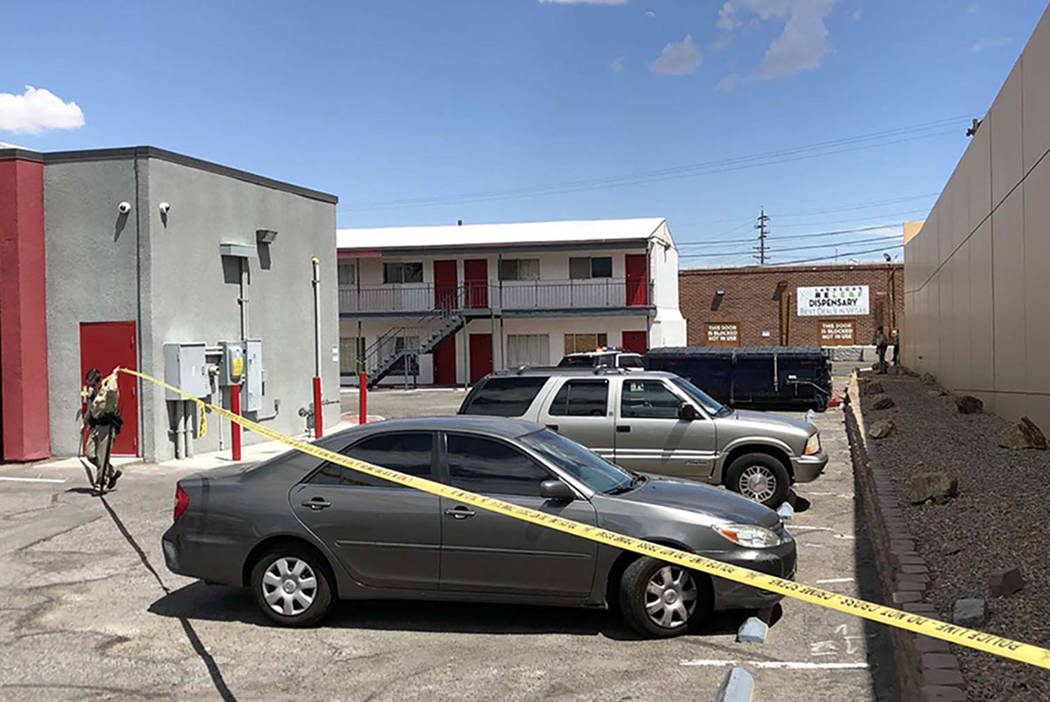 The unarmed man police say was fatally shot Thursday by an off-duty security guard has been identified.
Keith Friese, 32, died of a gunshot wound to the chest, the Clark County coroner's office said.
He was shot in the chest during a confrontation with the guard at about 12:45 p.m. in an alley behind a motel on the 2200 block of Las Vegas Boulevard South, according to the Metropolitan Police Department.
Metro arrested the guard, 29-year-old Spencer Stefan Trevathan, Thursday on a murder charge, police said.
His arrest report cites security footage of the confrontation, which began with Trevathan on a second floor landing at the motel and Friese in an alley to the south.
"Trevathan appeared to exchange words with Friese," the report said. It wasn't clear what was said.
Trevathan walked toward Friese and shoved him with both hands, the report said. Friese shoved back, and Trevathan drew a gun.
Standing close to each other, Trevathan aimed and pulled the trigger.
Friese stumbled away, and Trevathan holstered his gun and called 911, the report said. Friese died at University Medical Center.
At a Thursday briefing after the shooting, Metro homicide Lt. Ray Spencer said it didn't appear the two knew each other prior to the shoving bout, which he said lasted about five seconds.
Trevathan is a resident of the motel, and police said he was home for lunch when the shooting happened. He worked at a business in the area and was licensed to open carry, Spencer said.
Trevathan declined to give a statement to homicide detectives at the advice of his lawyer, his arrest report said.
Court records show Trevathan pleaded no contest to a battery charge in July 2015.
He remained in Clark County Detention Center on Tuesday night.
Contact Mike Shoro at mshoro@reviewjournal.com or 702-387-5290. Follow @mike_shoro on Twitter.