Cowboy hat maker raises funds for Las Vegas shooting survivor
December 16, 2017 - 7:15 pm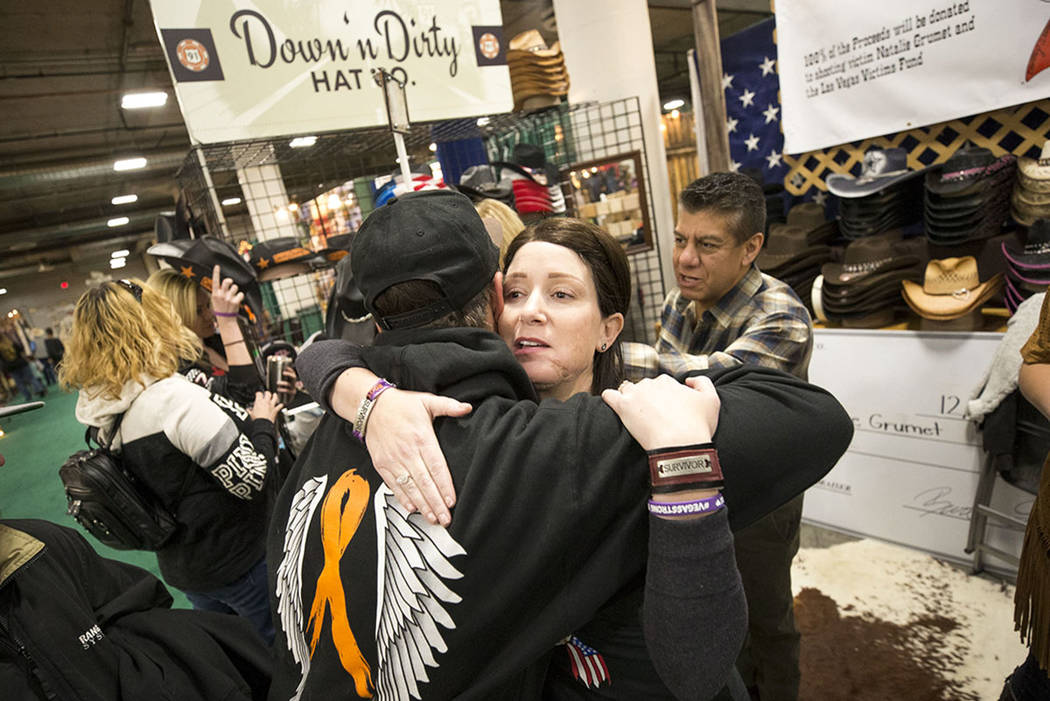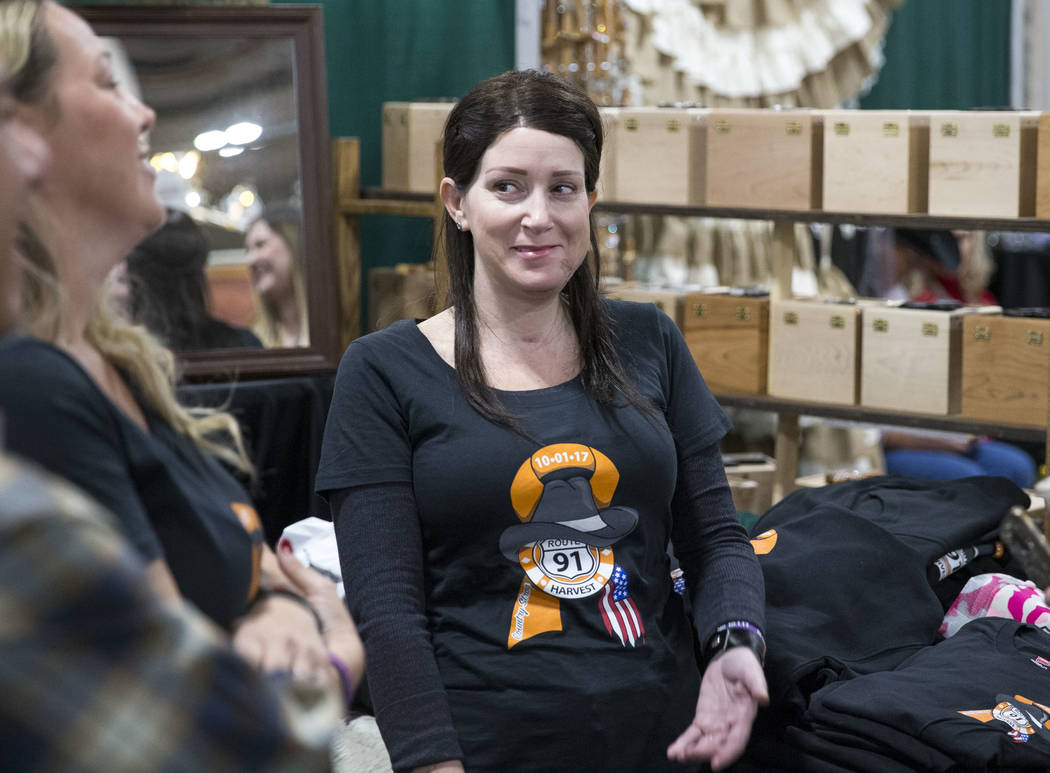 The air was cool and crisp that October night, yet her face felt like it was on fire.
More than a thousand bullets pierced the Las Vegas sky on Oct. 1, fired by a gunman ensconced in a 32nd-floor Strip hotel suite. One bullet lodged in Natalie Grumet's face, shattering her jaw and almost immediately filling her airway with blood.
But as she lay on the Route 91 country music festival grounds — bleeding and in pain — not even the ear-piercing screams punctuated only by rounds of semi-automatic gunfire could drown out the news headlines replaying in her mind.
"Woman survives cancer only to be killed in mass shooting," Natalie recalled Saturday, more than 10 weeks since the attack that put her in the hospital. "I just couldn't stop thinking that this can't be the headline that defines my life."
And so she fought, the same way she did a decade earlier when she beat breast cancer.
"She's a fighter, no — a warrior," her husband of 15 years, Jason Grumet, said Saturday at the Stetson Country Christmas expo in Las Vegas. With his hands in his jean pockets and his Route 91 survivor shirt peeking through his blue plaid button-up, he looked over at his wife and smiled. "I don't know how she does it, but she's always looking at the positive side of things."
The Orange County, California, residents had returned to Las Vegas just one other time since the attack. After Natalie was released from the hospital in late November, the couple traveled to the valley to pay their respects to the 58 shooting victims.
That visit included a stop at the memorial site at the Welcome to Las Vegas sign where the two met Bart Godinez, the owner of Down N Dirty Hat Co. and a fellow shooting survivor.
After crossing paths with Natalie and Jason, Godinez got to work, designing a special Route 91 cowboy hat with proceeds of sales to be given to Natalie during the Country Christmas expo. On Saturday, he presented her with a check.
"We're all bound together by this event," Godinez told the Las Vegas Review-Journal. "Yeah, $300 won't pay off her medical bills, but it's the least I can do."
Natalie has at least two major reconstructive surgeries ahead of her, and her doctors estimate it will take more than two years to reach full recovery. But on Saturday, with her husband by her side, Natalie shared her story — one of strength and hope — with passers-by intrigued by both the Route 91 hats and the scar extending from her left ear to her chin.
"I am a warrior," the sign displayed above her said in big, bold letters.
A GoFundMe account has been created to assist with Natalie's medical bills.
Contact Rio Lacanlale at rlacanlale@reviewjournal.com or 702-383-0381. Follow @riolacanlale on Twitter.