Family speaks out after Las Vegas woman's stabbing death — VIDEO
Updated August 10, 2017 - 11:54 am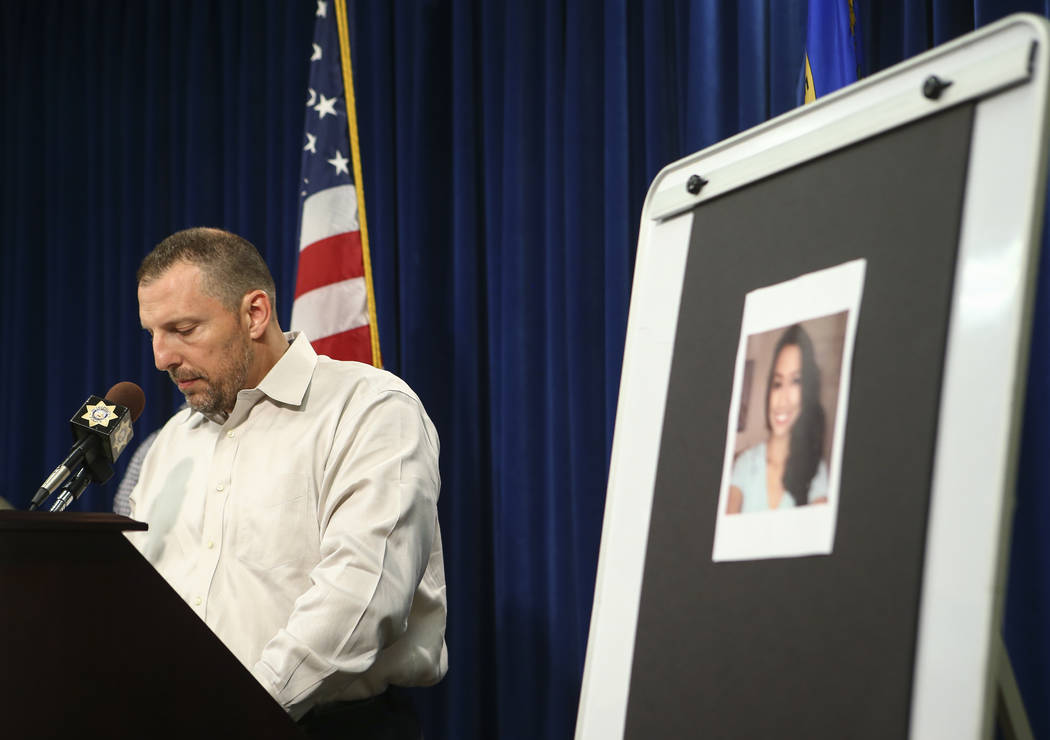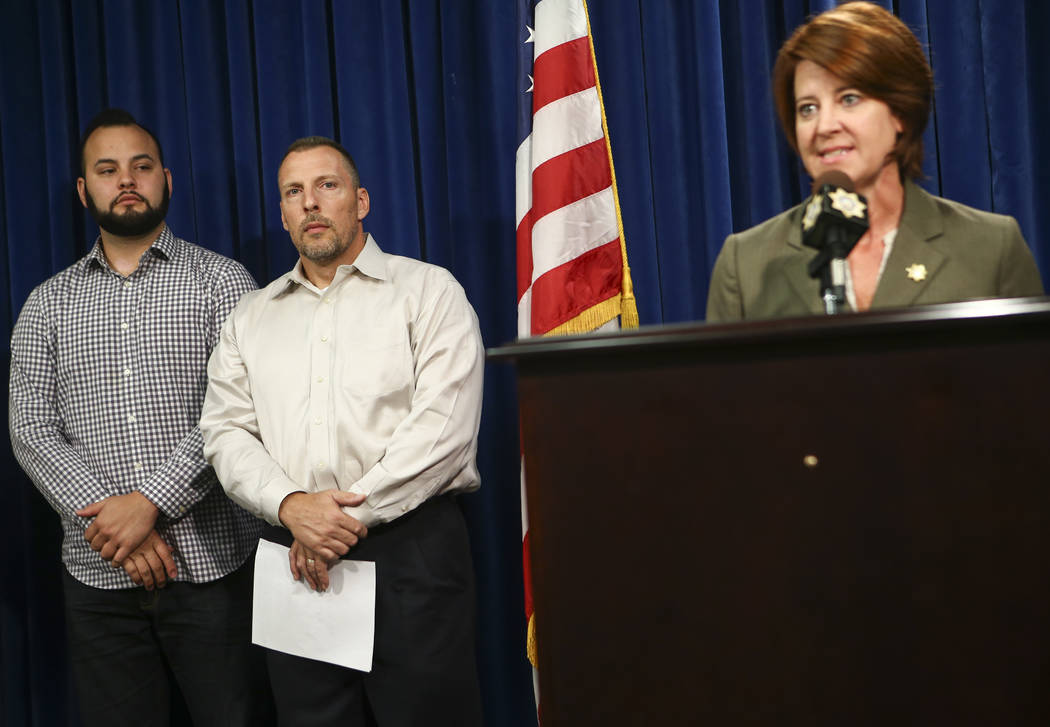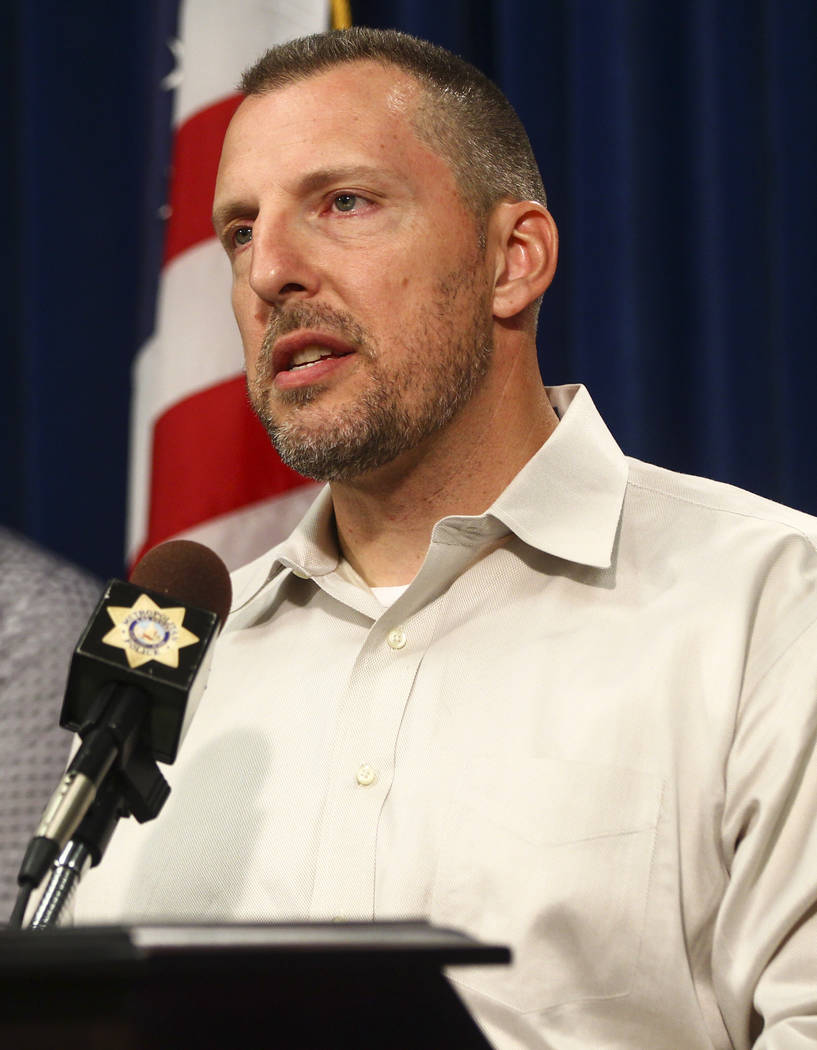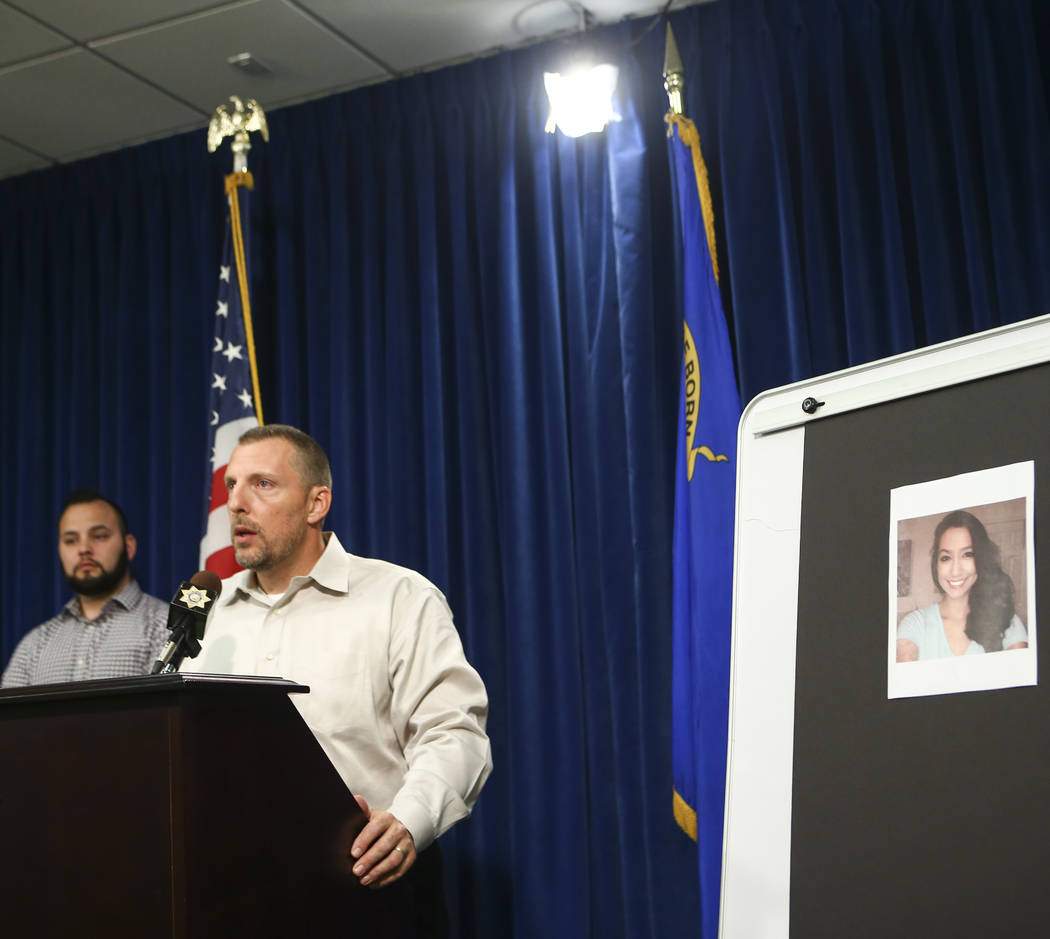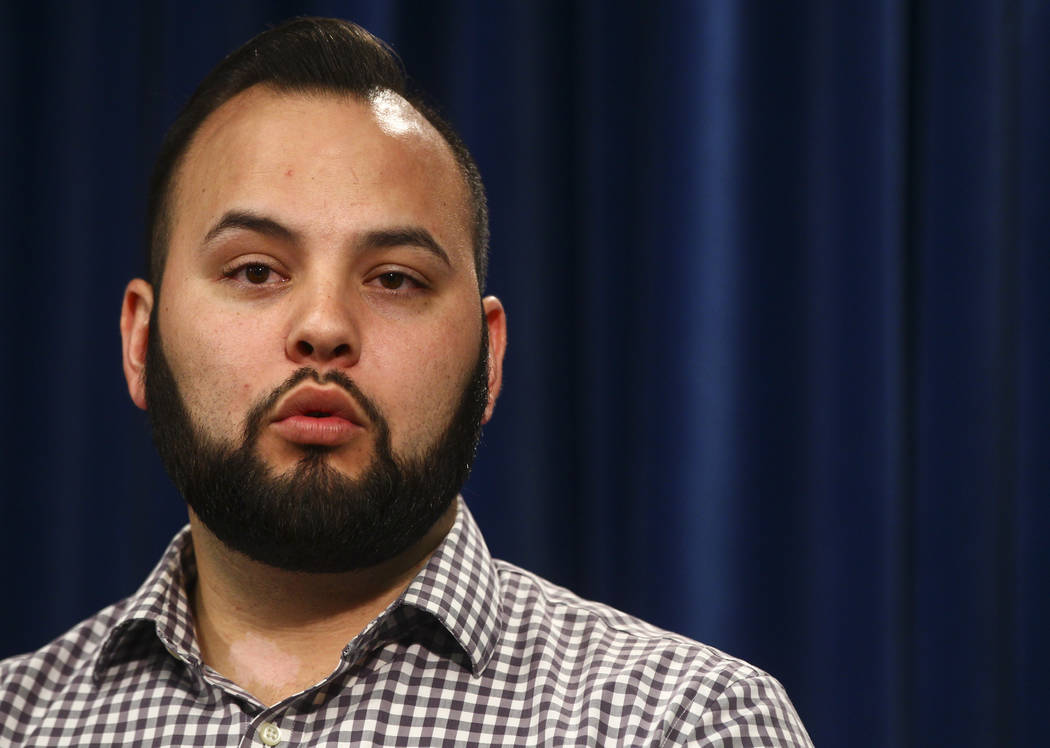 Makayla Rhiner's friends and family do not want her death to be without purpose.
The 21-year-old's godfather and a close friend addressed the public Wednesday afternoon at Las Vegas police headquarters, describing the woman as spunky, stylish, responsible and patient.
Rhiner was killed in front of her southwest valley home last week, and police arrested an ex-boyfriend in connection with the crime.
"If this message and horrific event will bring awareness and prevention to even one case, Makayla's life and death will have not passed in vain," godfather Paul Meadows said.
The family has set up a memorial fund under Rhiner's name at Wells Fargo Bank, and Meadows said the money will go to a domestic violence group.
Metropolitan Police Department officers found Rhiner's body while responding to a call about a suspicious death about 7:30 p.m. Aug. 3 at an apartment complex on the 8000 block of West Russell Road, near Buffalo Drive. She died of multiple stab and incision wounds to the chest and neck.
"What happened to our beautiful, innocent and loving Makayla should make everybody, at the sound of my voice, more aware of the dangers of domestic violence," Meadows said.
He urged victims to seek help immediately.
Brandon Hanson, 33, was booked into the Clark County Detention Center on Saturday on suspicion of murder. A police report on the arrest said he told detectives he was severely depressed over the couple's breakup in June. The couple dated for about three months after meeting while attending classes at the College of Southern Nevada, the report said.
Hanson took the breakup badly, threatening to kill himself and vandalizing cars belonging to Rhiner's mother and her new boyfriend, the report said. He told police he had done everything he was accused of and that he was suffering from severe depression.
The suspect told police he had gone to Rhiner's home intending to discuss their relationship but "grew angry and stabbed her in the neck when she dismissed the ideology of their relationship," the arrest report said.
Meadows said the fact that the two dated only briefly highlights the importance of not taking any warning signs for granted.
"There were warning signs. They had undertones," he said. "There are people who are very close to her, very close to us, they have a deep hole in their soul right now, because they think that they could have said more. There's something they saw, they knew, and they didn't say anything."
Contact Wesley Juhl at wjuhl@reviewjournal.com and 702-383-0391. Follow @WesJuhl on Twitter.
Help for victims of domestic violence
Multiple women's shelters throughout the valley can help with emergency housing, restraining orders and more.
To contact Safe Nest, visit safenest.org or call 702-646-4981. For The Shade Tree, visit shadetree.org or call 702-385-0072.
To reach the 24-hour hotline at SAFE House, call 702-564-3227. For the Counseling and Advocacy Center, call 702-451-4203. Visit safehousenv.org.
The National Domestic Violence Hotline has a list of warning signs of an abusive relationship:
—Their partner puts them down in front of other people.
—They are constantly worried about making their partner angry.
—They make excuses for their partner's behavior.
—Their partner is extremely jealous or possessive.
—They have unexplained marks or injuries.
—They've stopped spending time with friends and family.
—They are depressed or anxious, or you notice changes in their personality.
The hotline can be reached at 1-800-799-7233 or 1-800-787-3224 (TTY).