Father of Las Vegas shooting victim files wrongful death lawsuit
October 17, 2017 - 3:45 pm
Updated October 17, 2017 - 6:17 pm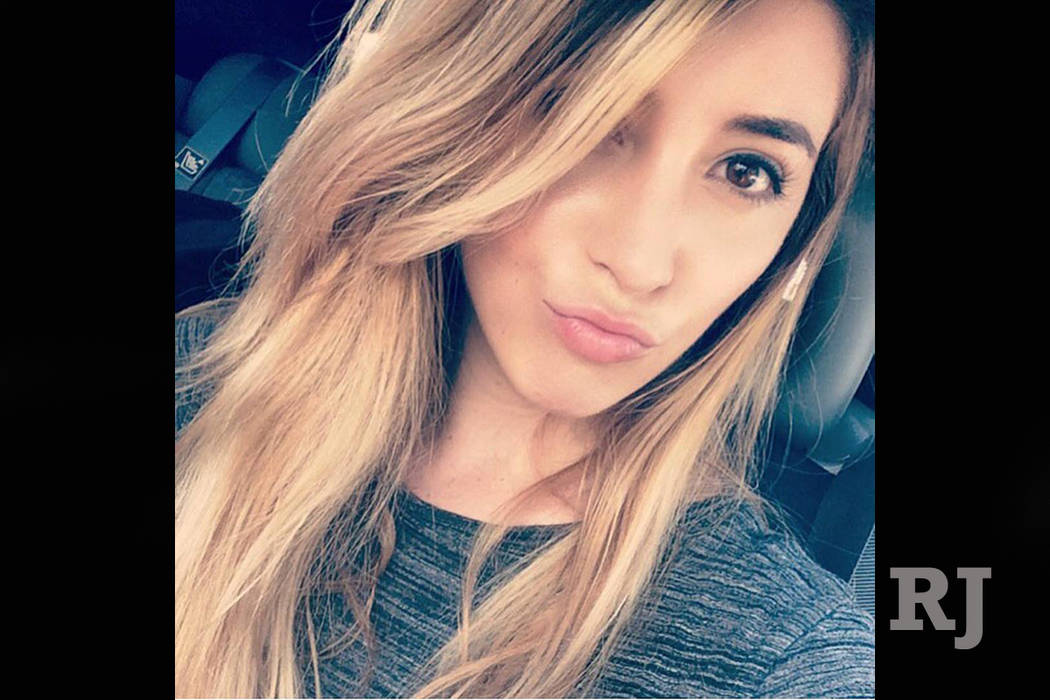 The horrific final moments of a 28-year-old woman's life at the Route 91 Harvest festival are detailed in a lawsuit filed Tuesday in Los Angeles.
Andrea Castilla "heard gunshots and yelled for her friends and family with her to 'duck!'" before a bullet struck her in the head, according to the first wrongful death complaint filed in connection with the massacre.
"What's regrettable is that this incident was completely avoidable," said attorney Richard Bridgford who filed the lawsuit on behalf of the woman's father, Gus Castilla.
The lawsuit names MGM Resorts International, Live Nation Entertainment, security company Contemporary Services Corp., bump stock maker Slide Fire Solutions LP, and the estate of gunman Stephen Paddock as defendants.
The Oct. 1 massacre left 58 concertgoers dead and injured hundreds of others.
Pointing to Paddock's 11-minute "reign of terror," the lawsuit refers to a "packed and enclosed venue," on which authorities have said he fired using a bump stock device that turned a semi-automatic weapon into a fully automatic weapon.
"During this time, the lights at the outdoor venue came on, giving defendant Paddock, who had a bird's-eye view of the music festival, more visibility," the lawsuit states. "Gunfire continued to rain down during this time."
Andrea Castilla's family and friends carried her toward the edge of the festival grounds, lifting her over a fence and into a good Samaritan's truck bed, the lawsuit states.
"The witnesses with whom we've spoken claim that the exits were insufficiently and poorly marked and that there was absolute chaos and really no assistance from any kind of public announcement system," Bridgford said.
Her sister placed pressure on her wound while she was rushed to Sunrise Hospital and Medical Center, "breathing and humming during the ride." At the hospital, she was separated from friends and family, who learned the next day that she had died.
The lawsuit alleges negligence against the hotel company, as well as battery, assault and intentional infliction of emotional distress against Paddock's estate, and gross negligence and product liability against Slide Fire.
Among the allegations in the complaint: MGM failed to surveil people entering and leaving the hotel, failed to notice Paddock taking weapons to his suite, failed to check inside the room for three days after a "do not disturb" sign was hung on the door, and failed to respond to the shooting of Mandalay Bay security officer Jesus Campos.
"I cannot fathom that, in an era where casinos have been identified as soft targets for shooting and terrorist occurrences," Bridgford added, "that the hotel could permit the shooter to access a live concert through breakable glass."
Through a public relations firm, MGM has released the following statement:
"The tragic incident that took place on October 1st was a meticulously planned, evil senseless act. As our company and city work through the healing process, our primary focus and concern is taking actions to support the victims and their families, our guests and employees and cooperating with law enforcement.
"We are grateful for all who came to the victims' aid that evening, including our employees, first responders, the police and citizens who acted in countless ways to assist," the statement continued. "Out of respect for the victims we are not going to try this case in the public domain and we will give our response through the appropriate legal channels."
Contact David Ferrara at dferrara@reviewjournal.com or 702-380-1039. Follow @randompoker on Twitter.