Las Vegas murder suspect arrested in March shooting
Updated April 9, 2021 - 4:18 pm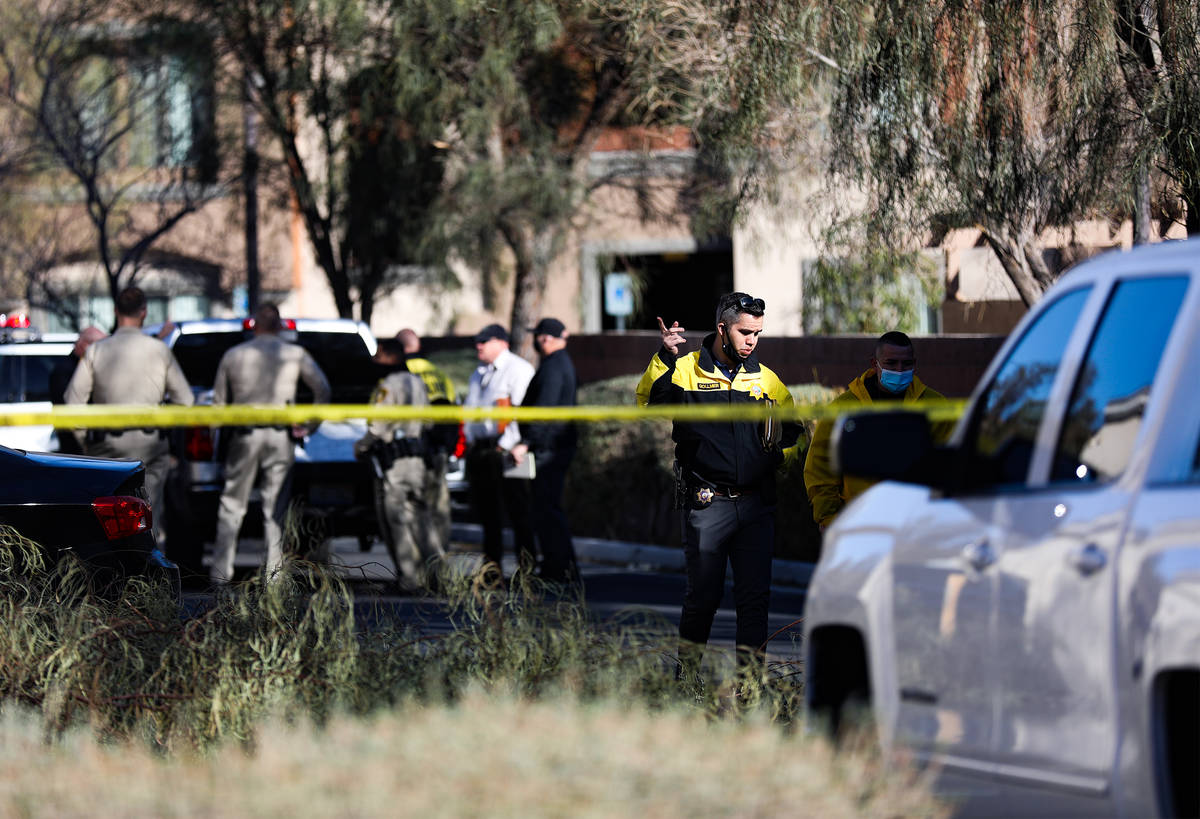 Las Vegas police on Thursday arrested a 51-year-old man suspected in a March fatal shooting.
Eric Fleming was booked into the Clark County Detention Center on Thursday and has been charged with murder with the use of a deadly weapon, court and jail records show. He is suspected of shooting and killing 30-year-old Donielle Thompson on March 9 on the 5900 block of West Cheyenne Avenue, near Jones Boulevard, according to court documents.
Police were called to the scene about 1:25 p.m. March 9 after receiving reports of gunshots, the Metropolitan Police Department has said. Thompson was found at the scene suffering from gunshot wounds, and he died at University Medical Center.
Thompson's death was ruled a homicide due to a gunshot wound of the chest, the Clark County coroner's office has said.
According to court records, Fleming and Thompson had been arguing over a "debt" Thompson owed from a drug sale.
Thompson's family told police he had been a addicted to drugs, and police said Fleming's arrest record showed he had a history of drug trafficking.
In messages found on Thompson's phone from February, Fleming reportedly texted "so you going to make me come down there" and "that dime will cost you dearly I promise you that."
Police said texts with Fleming stopped the same night Thompson was shot, and Fleming's phone GPS showed he was in the same parking lot on the 5900 block of West Cheyenne Avenue at the time of the shooting.
Fleming has a rap sheet dating to 1993, including convictions for attempted burglary, unlawful possession for sale of a substance, trafficking of a controlled substance, conspiracy to commit transferring of a stole vehicle, robbery with a deadly weapon, according to District Court records. In 2015, he was found guilty of assault with a deadly weapon and sentenced to 18 months in prison.
Fleming remained held without bail Friday and is scheduled to appear in court Monday.
Contact Katelyn Newberg at knewberg@reviewjournal.com or 702-383-0240. Follow @k_newberg on Twitter. Review-Journal reporter Sabrina Schnur contributed to this report.