Las Vegas neighborhood shocked in wake of murder-suicide
Updated July 11, 2017 - 7:09 pm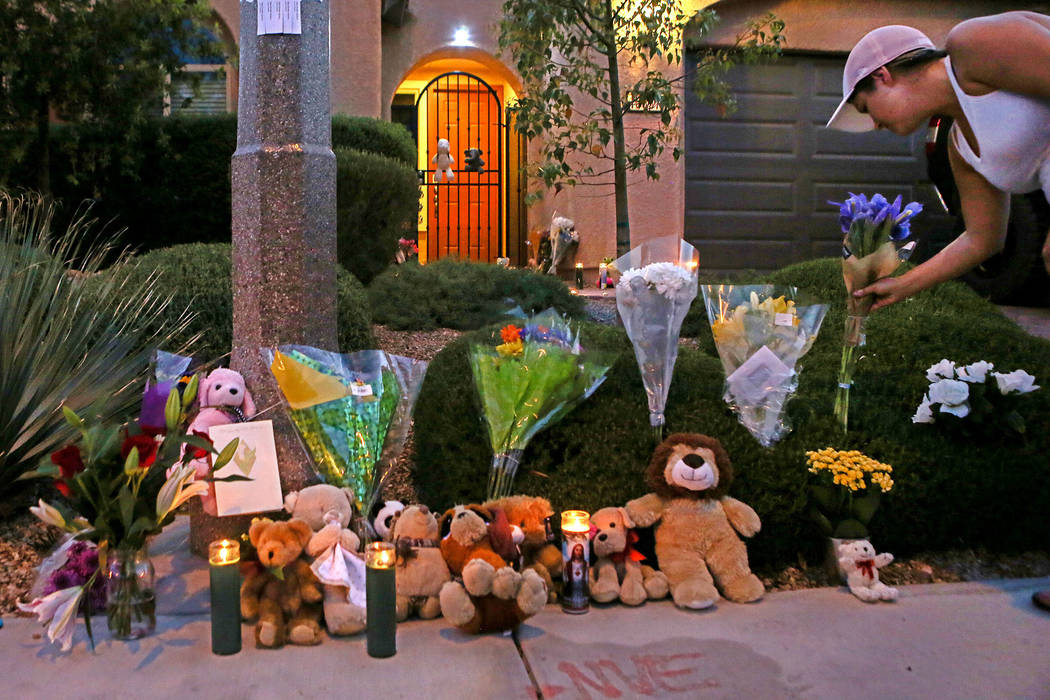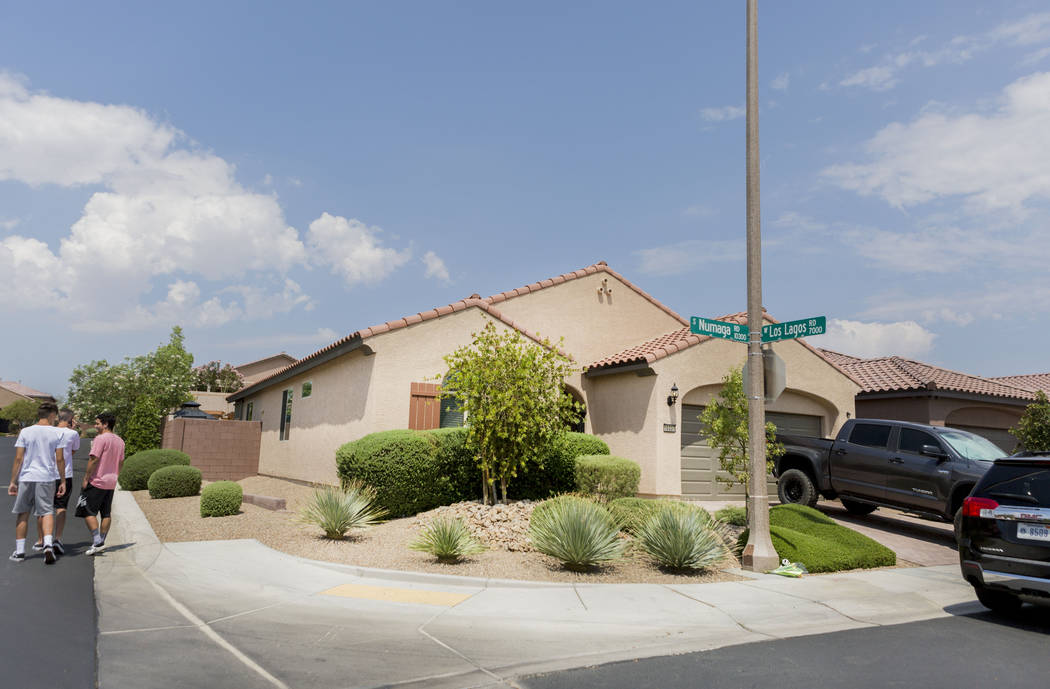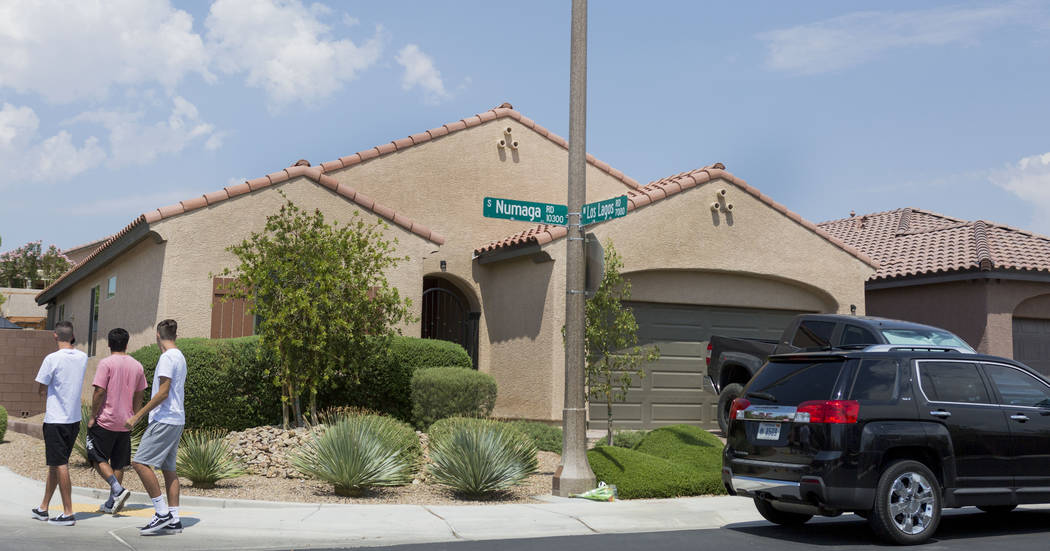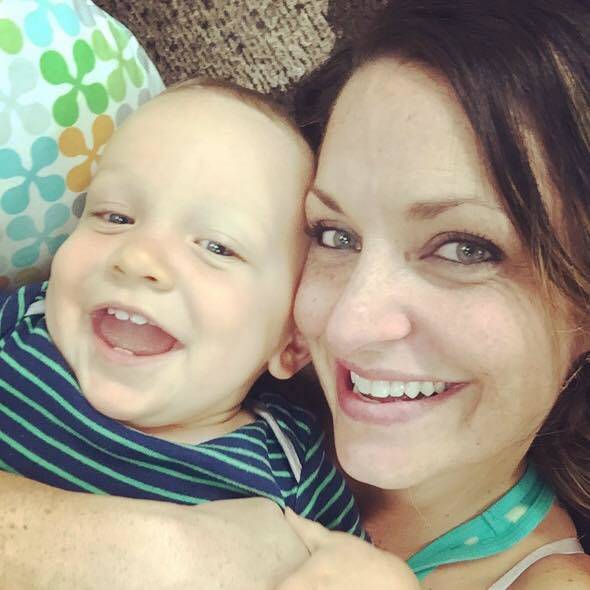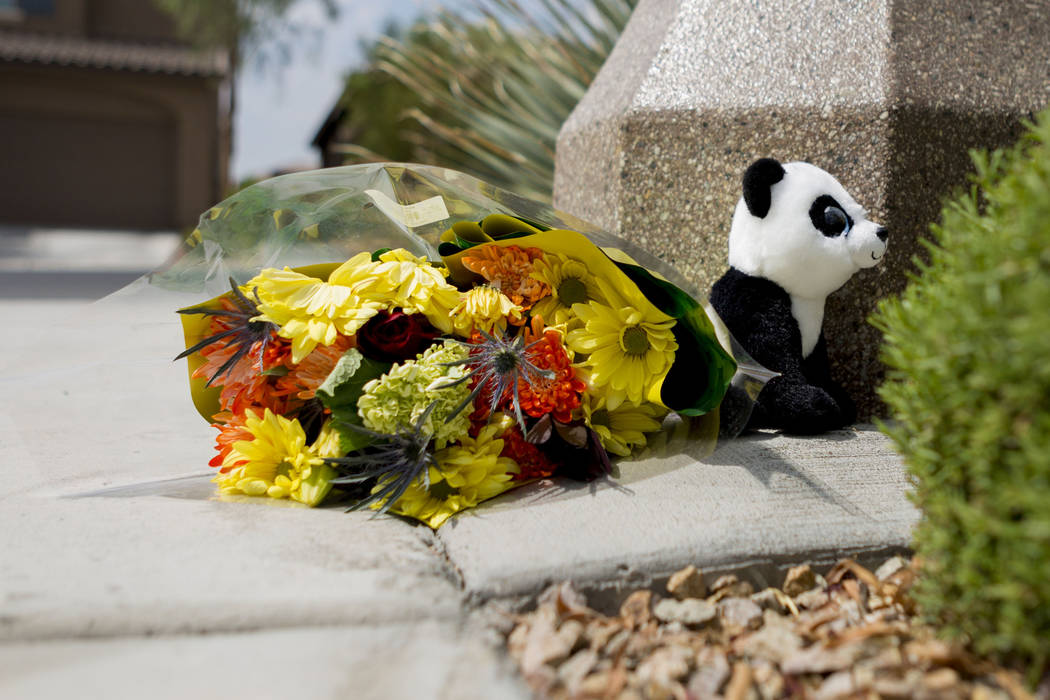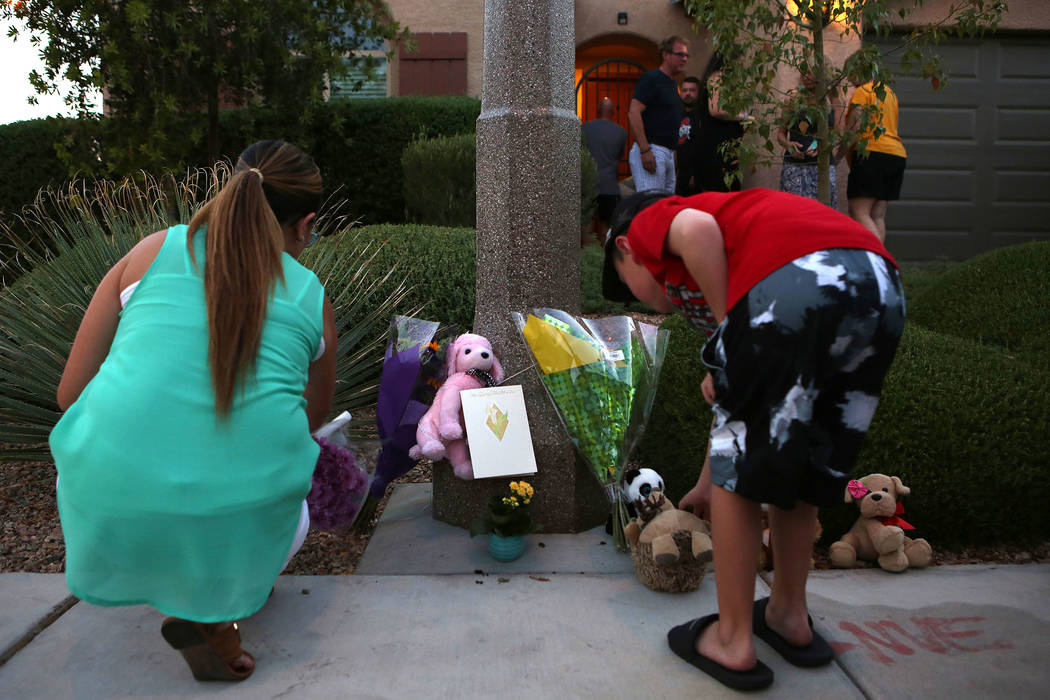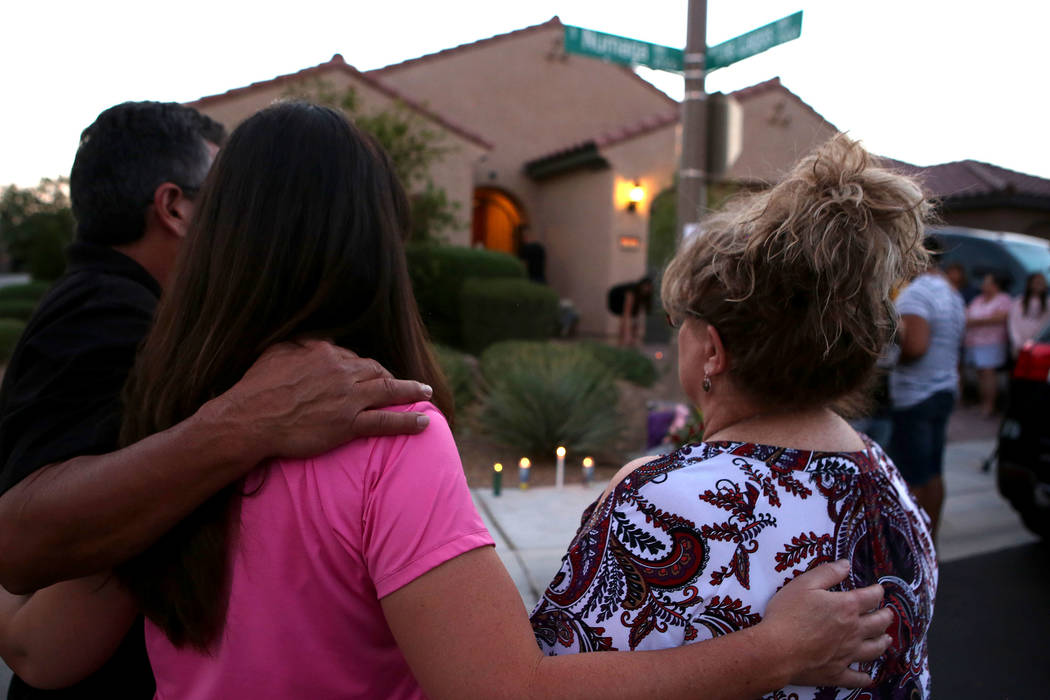 A southwest Las Vegas Valley neighborhood is in disbelief after police discovered the bodies of a man, a woman, a baby and a dog on their street.
The Metropolitan Police Department said the deaths were a murder-suicide. Relatives called police about 7:40 p.m. Monday requesting a welfare check, then entered the home on the 10300 block of Numaga Road, near South Rainbow Road and West Cactus Avenue, and found the bodies.
The man killed the others, then himself, and bodies were there for at least a day before they were discovered, police said.
The family was identified, through public records and interviews with neighbors, as John Henry Lunetta, 40, and Karen Michelle Jackson, 35. Neighbors named the baby as John Jr. His first birthday would have been Wednesday.
Next-door neighbor Christy, who asked that her last name be withheld, said she has been unable to sleep since she heard what happened. She was interviewed by police Monday night.
"The first thing I asked the cop was, 'How's the baby?," she said Tuesday morning. "He just looked at me. … It's so sad."
A small bouquet of orange and yellow flowers and a small stuffed panda bear sat in front of the home, marking the tragedy. The front door had a seal from the Clark County coroner's office prohibiting entry.
Neighbors discussed the incident with each other, but each person the Review-Journal spoke with said they would never have expected Lunetta to commit such an act of violence.
"It was very shocking to hear," neighbor Michael Bernardo said. "I know he loved his baby. I know he loved his dog."
His wife, Denise Bernardo, said she would have laughed if someone said a month earlier that Lunetta was capable of killing his family.
"This is deranged. He must have snapped," she said.
Neighbors said they never saw the couple fight or argue, but rumors emerged after the bodies were discovered. They heard Jackson's daughter, said to be about 10 years old, had said Lunetta was controlling and that the couple argued a lot. They saw a moving truck in front of the home over the weekend and wondered whether Jackson was leaving.
Jackson had just passed a certification test to become a family nurse practitioner, a July 5 post on her Facebook page shows. Her SUV, still parked backward in front of the home, has a stack of nursing textbooks in the back seat next to a baby's car seat. Neighbors said they never saw the woman between her job and her nursing classes.
Lunetta, who purchased the home in 2013, was more well known in the neighborhood. He had a reputation for having had many women over to the house before Jackson moved in about a year and a half ago. His LinkedIn profile says he was a medical director for the American Red Cross.
Jackson was an Air Force veteran, neighbors said. Police have said the woman's daughter was not home when her family was killed and is now with other family members.
Contact Wesley Juhl at wjuhl@reviewjournal.com and 702-383-0391. Follow @WesJuhl on Twitter.
Family annihilated in domestic violence shooting a year ago
A little more than a year ago, Jason Dej-Oudom, 32, killed his family before fatally shooting himself.
Las Vegas police have said the man fatally shot his wife, Phoukeo Dej-Oudom, in front of a northwest valley drugstore on June 29, 2016. When officers tracked the man to a nearby apartment complex later that night, they found he had killed himself along with their children — Dalavanh Ariel Dej-Oudom, 15; Xonajuk J.J. Dej-Oudom, 14; and Anhurak Jason Dej-Oudom, 9.
The couple had a history of domestic violence going back at least 10 years. Phoukeo Dej-Oudom had left and filed for divorce but she was denied a protection order against her husband three weeks before her death.
It was not clear Tuesday whether Karen Jackson was a victim of domestic violence before she was killed.
Related
Las Vegas man, woman, infant found shot dead in apparent murder-suicide