Las Vegas police officer involved in man's chokehold death to be charged — VIDEO
Updated June 6, 2017 - 12:04 am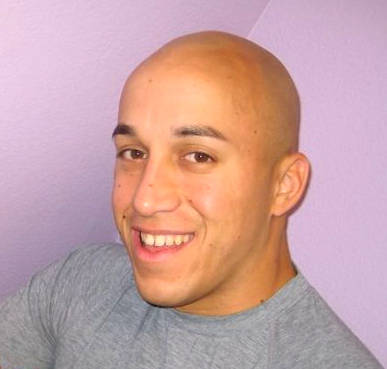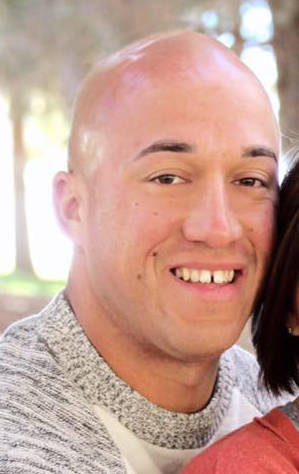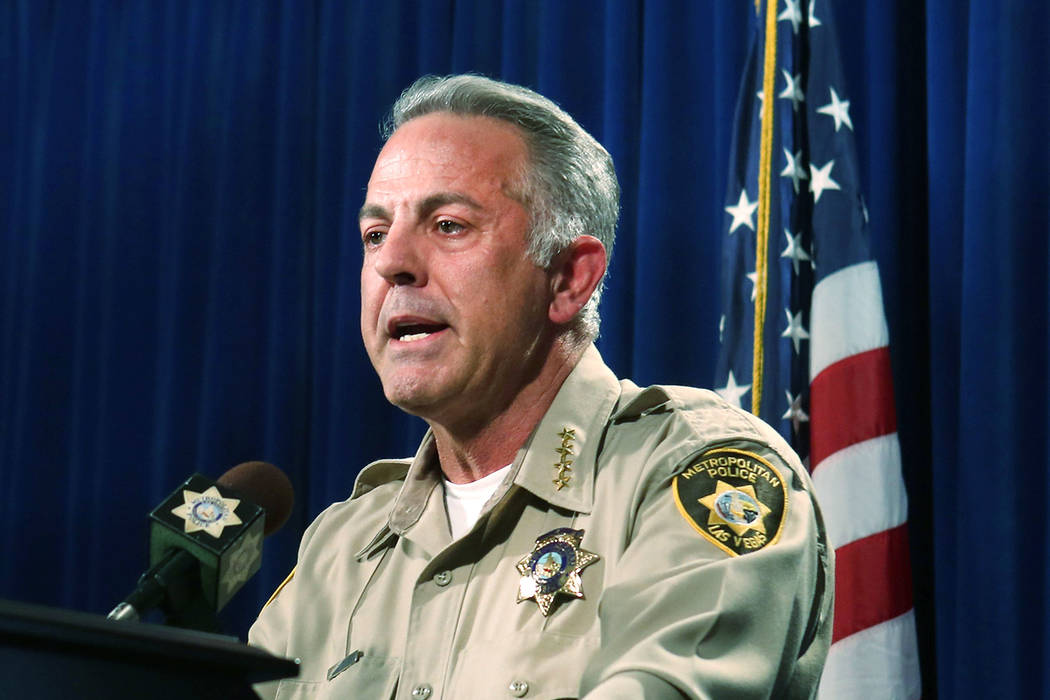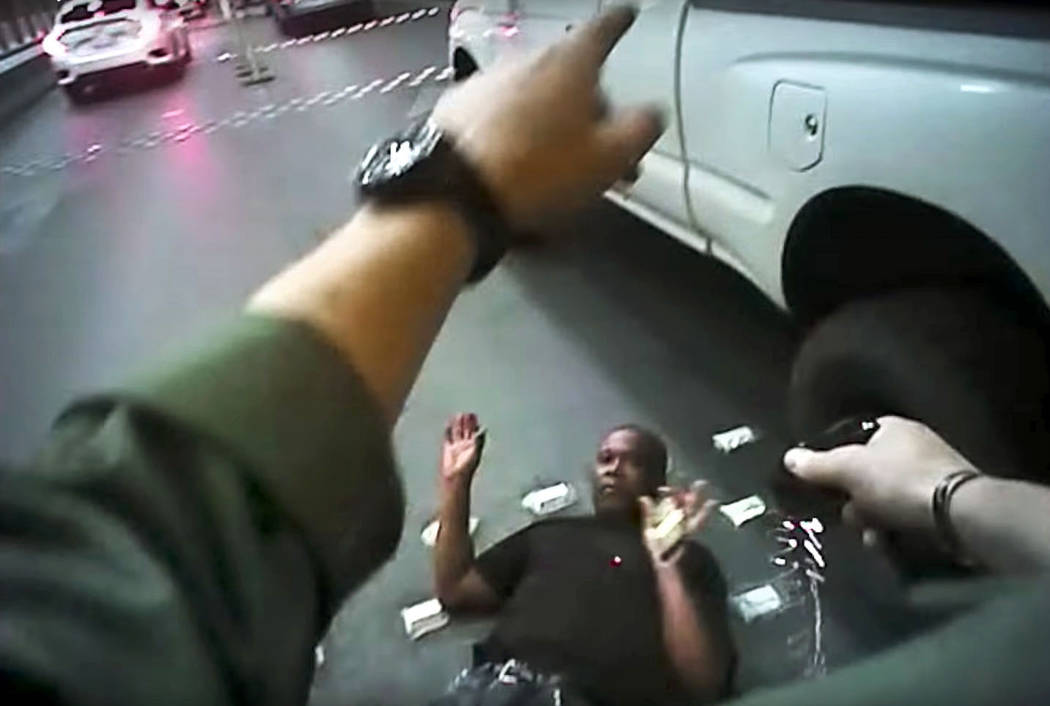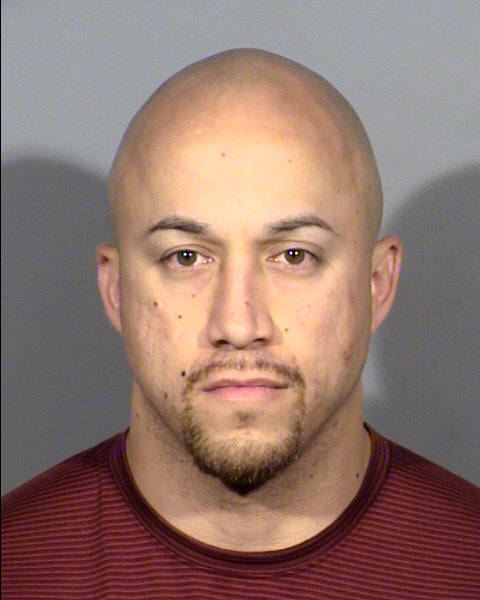 The Las Vegas police officer who stunned Tashii Brown seven times with a Taser and held him in an unauthorized chokehold for more than a minute before his death last month is now facing criminal charges, Sheriff Joseph Lombardo announced Monday.
At an afternoon news briefing, Lombardo said officer Kenneth Lopera, 31, is facing felony charges of involuntary manslaughter and oppression under the color of office.
Lopera's arrest marks the first time in nearly three decades a Metropolitan Police Department officer has faced charges in connection with a police shooting or in-custody death. The sheriff said both charges carry sentences of one to four years in prison.
Lombardo's announcement came shortly after the Clark County coroner's office ruled Brown's death a homicide Monday afternoon.
In a statement, county Coroner Jon Fudenberg said Brown died from "asphyxia due to police restraint procedures and other significant conditions, including methamphetamine intoxication and cardiomegaly (an enlarged heart)."
Brown, 40, of Las Vegas, died May 14 at Sunrise Hospital and Medical Center after a struggle with Lopera, as seen in previously released body camera footage.
"The charges are the result of the coroner's findings, along with evidence gathered from video surveillance, body-worn cameras and witness statements," Lombardo said Monday. "It should be noted that officer Lopera did not provide a statement to the force investigation team, which is responsible for the criminal investigation of this incident."
Night of Brown's death
According to police, Brown, who at times also used his mother's surname of Farmer, initially approached two uniformed officers about 1 a.m. May 14 inside The Venetian, 3355 Las Vegas Blvd. South. Police said he was "acting erratic" and paranoid at the time and told officers "people were chasing him."
Brown, who was unarmed, then walked out of the hotel and tried opening the tailgate and then the driver's side door of a truck parked near the rear of the property. Lopera began using a Taser on him, then struck Brown multiple times with a closed fist and administered a chokehold while two other officers jumped into the fray, police said.
Brown died shortly after the struggle.
Three days after Brown's death, Undersheriff Kevin McMahill said Brown, a father of two, would not have faced criminal charges had he survived.
Attorney Andre Lagomarsino, who is representing Brown's mother, Trinita Farmer, said Monday that she is "devastated by the loss of her son."
"He was a good person who did not deserve to die," Lagomarsino said. "No amount of criminal prosecution will ever bring him back. Trinita is grateful to her family and the community for the love and support she has received in this most trying time."
Officer out on bail
Lopera, a five-year veteran of the force, was initially placed on paid administrative leave after Brown's death, but Lombardo said Monday that the officer had been placed on unpaid administrative leave.
Shortly after the sheriff's news briefing, during which Lombardo did not take any questions, Lopera was arrested and booked into the Clark County Detention Center. The department sent out a copy of his mug shot at 4:29 p.m.
Right after he was booked, the Las Vegas Police Protective Association quickly bailed out Lopera after paying $6,000, according to the police union's president, Steve Grammas.
Grammas said Monday that Lopera did not act with ill intent the night Brown was killed.
"We will be representing the officer to the fullest extent that we can," he said. "We will stand by him through this process."
Metro use of neck restraints
As of Monday afternoon, it remained unclear whether the department will allow the continued use of neck restraints.
"As the criminal investigation moves forward, an internal administrative investigation will also proceed," Lombardo said, adding that the department will announce its findings in the next two months.
"I would ask the public to continue to have patience, as you have demonstrated so far," the sheriff said before concluding the news conference.
Tod Story, executive director of the American Civil Liberties Union of Nevada, said late Monday that he expects the Clark County district attorney's office to follow through and act on the "tragic, senseless and unnecessary" death.
"I'm happy to see that Metro is following through on its review process," he said. "I remain troubled on the use of the chokehold that clearly caused Tashii Brown's death. … We need to make sure this never happens again."
NAACP Las Vegas President Roxann McCoy also opposes Metro's use of the "lateral vascular neck restraint," the department-sanctioned hold officers are trained to use.
"They really just need to get rid of it altogether," she said. "When you're under duress, how do you ascertain what hold you're using?"
Contact Wesley Juhl at wjuhl@reviewjournal.com and 702-383-0391. Follow @WesJuhl on Twitter. Contact Rachel Crosby at rcrosby@reviewjournal.com or 702-387-5290. Follow @rachelacrosby on Twitter.
RELATED
Officer shocked Las Vegas man 7 times before using choke hold
Man dies on Las Vegas Strip after police use Taser, neck restraint
Family of man killed in Las Vegas police custody consider lawsuit
Previous charges for Las Vegas officers after in-custody death
The only other time Metropolitan Police Department officers faced criminal charges after a police shooting or in-custody death was in 1990, after the strangulation death of Charles Bush, a 39-year-old casino floor supervisor.
Bush was sleeping when three Las Vegas vice officers — Gerald Amerson, 57; Michael Campbell, 30; and Thomas Chasey, 48 — entered his apartment without a warrant about an hour after arresting Bush's live-in girlfriend, Terri Siddoway, 31, on a soliciting prostitution charge at a different location. Police had said they obtained a key to the apartment from Siddoway.
Upon waking, Bush struggled with the officers and was choked to death on July 31, 1990. He was not armed.
"You know I'm sorry this man died," Amerson had said at the time. "But I'm 57 years old, I'm overweight, I take high blood pressure (medicine). I'm not looking to fight. I don't want to fight. I just want to get my next four years and go fishing. But I had no choice but to hold onto this man. He was like a crazy guy."
Hundreds protested Bush's death, and the NAACP and ACLU called for criminal charges.
A coroner's inquest exonerated the officers, and then-District Attorney Rex Bell did not pursue criminal charges, even after then-Sheriff John Moran called for Bell to prosecute the officers. But then-Nevada Attorney General Brian McKay was not satisfied, and requested a review. A Clark County grand jury then indicted each officer on charges of involuntary manslaughter and oppression under the color office — the same charges Kenneth Lopera now faces.
A trial ended with a jury deadlocked 11-1 for acquittal, and the charges were dismissed, though then-District Judge J. Charles Thompson personally disagreed with the jury, and said the officers had illegally entered Bush's apartment. Thompson also said if Bush had survived and been arrested, he would have thrown Bush's case out in court.
Shortly after the case, Amerson — who was represented by now-Clark County District Attorney Steve Wolfson — resigned. Police said Chasey and Campbell were disciplined by supervisors before continuing their careers with Metro.
In 1993, the department paid out $1.1 million to Bush's mother, daughter and son to settle a wrongful death lawsuit.