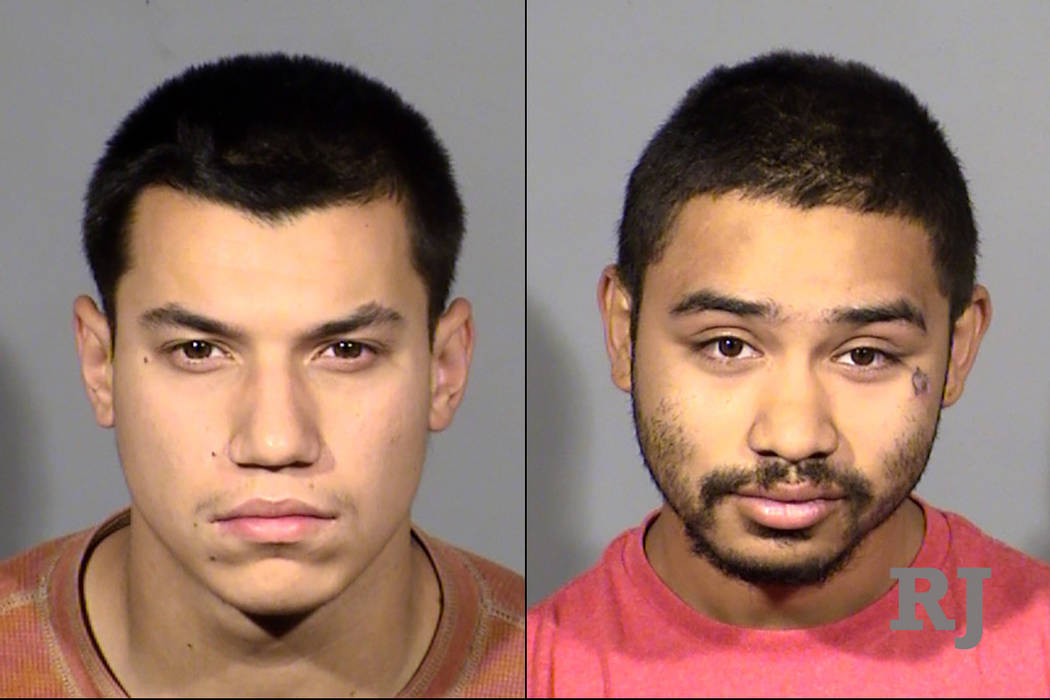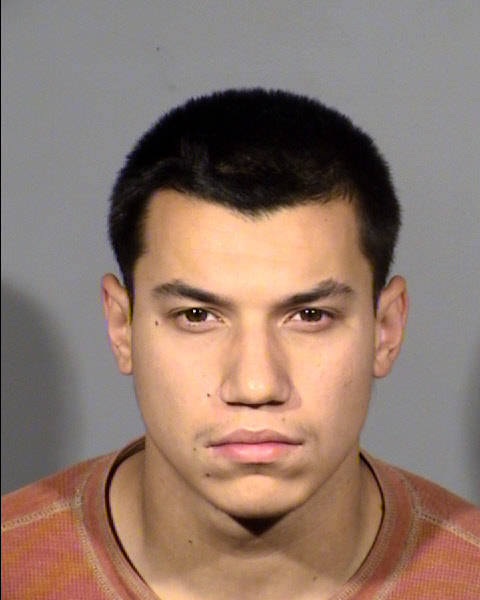 Two men stand accused of murder in what police say was botched robbery of a moped rider earlier this month.
A friend who drove the pair in his sedan toward the moped rider helped police identify them as suspects, according to a Metropolitan Police Department arrest warrant.
The two men, 18-year-old Mario Oceguera Jr. and 22-year-old Thomas Loza Rios, had planned to rob the moped rider, 37-year-old Jonathan M. Dean, on a whim, according to the driver's statement to police. Police accused the two of trying to rob Dean before one of them shot him in the chest about 3:35 p.m. June 1 in the northeast valley.
Oceguera, Rios and another friend were passengers in the driver's sedan in the northeast valley.
The driver told police that Oceguera and Rios spotted Dean riding his moped near Las Vegas Boulevard and Cheyenne Avenue and came up with a plan to rob him, the warrant said.
The driver wanted nothing to do with it, he later told police.
"If you are going to do this, I'm not staying," the driver told his friends, according to the warrant. "Once you get out, I'll drive away."
Oceguera and Rios got out of the car and fought with Dean.
After a fracas among the three, Dean moved into the street. Security footage captured one of the two would-be robbers firing once at Dean, who collapsed in the middle of Las Vegas Boulevard in front of Cheyenne Pointe Apartments, 3240 Las Vegas Blvd. North, the warrant said. Dean died at University Medical Center.
The driver wanted to meet with homicide detectives, and they spoke two days after the deadly shooting, the warrant said.
The driver told police that after Oceguera and Rios got out of the sedan, he drove off toward his grandmother's house, the warrant said.
He told police he saw pictures of his car on the news a few hours later and learned his friends had shot the moped rider.
Text and phone conversations after the shooting led the driver to think Oceguera was the shooter, he told police.
Prosecutors charged Oceguera and Rios with murder, attempted robbery and conspiracy to commit robbery. They remained in Clark County Detention Center on Thursday night.
Dean's death marked the 88th homicide investigated within Clark County and the 74th investigated by Metro this year, according to Las Vegas Review-Journal records.
Contact Mike Shoro at mshoro@reviewjournal.com or 702-387-5290. Follow @mike_shoro on Twitter.
3240 Las Vegas Blvd. North, Las Vegas, NV