Report says Las Vegas woman hid gun in car before shooting boyfriend
November 22, 2016 - 12:50 pm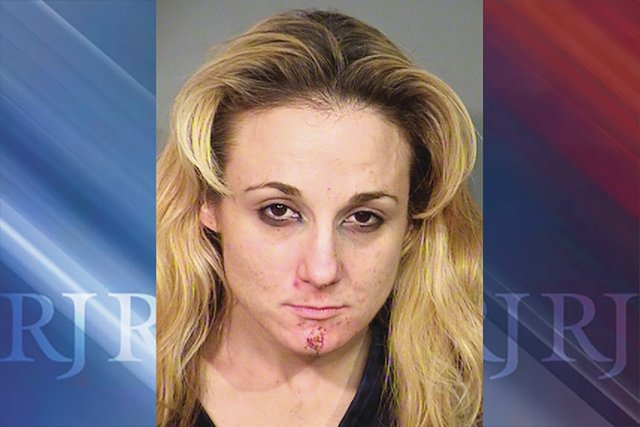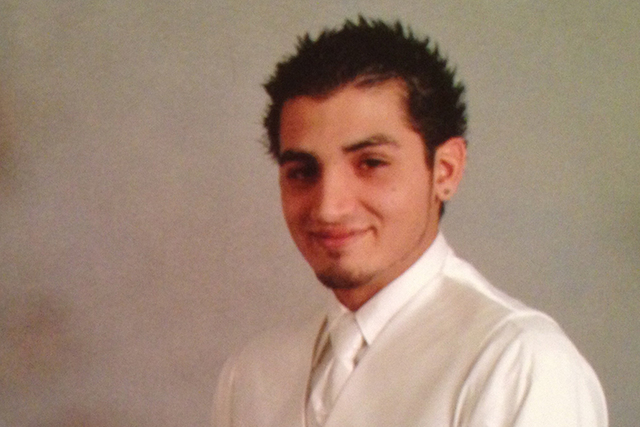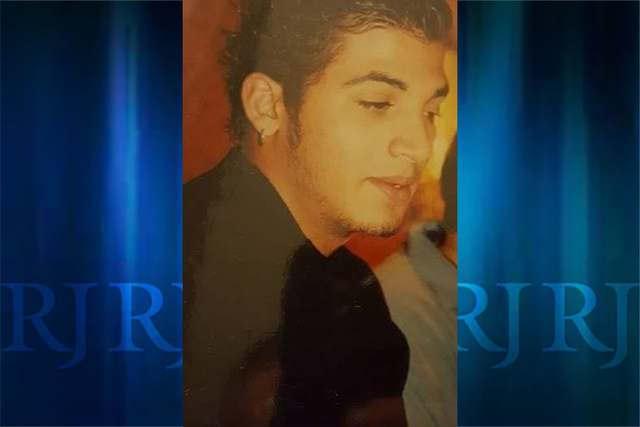 The woman arrested Monday in connection with the death of her boyfriend hid a handgun under a car seat before he was shot, according to her arrest report.
Cheryl Rheamount, 35, showed up at her neighbor's door Sunday night covered in blood and said she had just shot her boyfriend, the report said.
Rheamount and her boyfriend, Matthew Bernardi, 32, lived together and had been dating since May. The woman told Las Vegas police that the relationship became toxic when Bernardi became physically and verbally abusive, although she never reported the abuse to police.
Sunday morning began without any problems, Rheamount told police, but the couple later started arguing while gambling at the Cannery.
The woman drove the couple home from the casino, and the argument escalated. Bernardi got out of the vehicle and went inside their apartment on East Lake Mead Boulevard to pack up his property, the arrest report said. Rheamount stayed in the car.
Rheamount "had a premonition something bad was going to happen," according to the report, so she removed her handgun from her purse and placed it under the driver's seat.
Bernardi returned with his belongings, and the argument continued. Bernardi then said he was going to kill Rheamount, according to the report. The woman told police that Bernardi grabbed her by the back of the head and slammed her face either into his lap or into the dashboard, causing her nose to bleed.
The woman appears to have a facial injury in a mug shot released after her arrest.
According to the arrest report, Bernardi told Rheamount to get into the back seat, and he drove west on Lake Mead Boulevard. He turned onto Dolly Lane, pulled over to the right side of the road and parked. When Bernardi turned around to face Rheamount, she retrieved the handgun and shot him once through the back of the driver's seat, according to the report.
Rheamount told police that Bernardi had access to a pick-like device, and she thought he would stab her. No edged weapons were found in the vehicle, police said.
When police asked her why she did not run away when Bernardi stopped the car, she said he would have chased her if she did. Rheamount admitted that Bernardi was not in physical contact with her between the time they left the apartment complex and the time she shot him, according to the report.
Rheamount ran back to her apartment complex after the shooting and notified her neighbor, who called police about 7:45 p.m.
The suspect was arrested on one count of open murder with a deadly weapon, according to jail records.
According to a spokeswoman at the UNLV registrar's office, Rheamount studied criminal justice at the school from fall 2001 to spring 2003 but did not graduate.
Bernardi was born in Santa Barbara, California, and lived in Las Vegas for most of his life, his uncle John Bernardi said Tuesday. He graduated from Palo Verde High school in 2001 and and was an Eagle Scout. Relatives said he was in the process of relocating to Tucson, Arizona, to join his mother and other family.
"Still waiting for the police to provide details," John Bernardi wrote on Facebook Tuesday morning. "It would be nice if they would even notify the family. Up to now they have not notified any of us."
Matthew Bernardi's estranged wife learned of his death from a friend, John Bernardi said.
A GoFundMe page has been set up to raise money for Matthew Bernardi's funeral expenses.
Contact Lawren Linehan at llinehan@reviewjournal.com or at 702-383-0381. Follow @lawrenlinehan on Twitter.