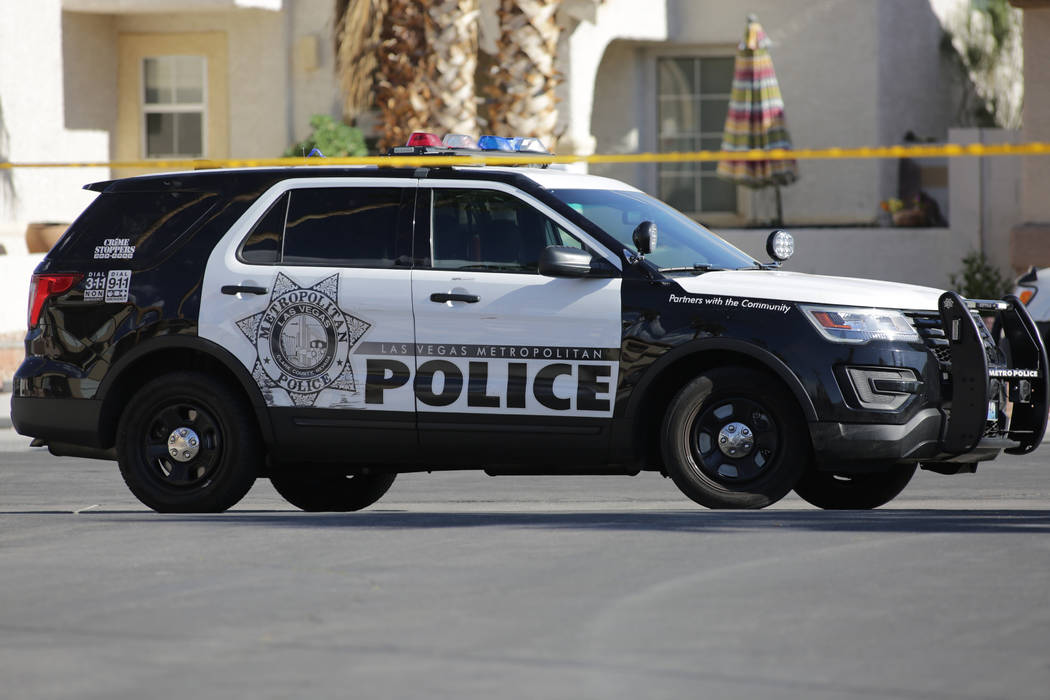 Two men are in custody in the shooting death of a 60-year-old woman Wednesday outside of her northwest valley home, according to Las Vegas police.
Law enforcement in Palmdale, California, took the men into custody Friday afternoon "after a lengthy pursuit," Metropolitan Police Department Lt. Ray Spencer announced at a press conference discussing two unrelated homicides.
Police had been looking for a pair of men after Sheri Aoyagi came home about 3:30 p.m. to find her house on the 6400 block of Morley Avenue, near Torrey Pines Drive and Smoke Ranch Road, had been burglarized. One of two men who had ransacked her home shot and killed her in front of her husband of nearly 20 years. The two had just come home from lunch.
Homicide detectives were to interview the two men in California, and the pair is eventually expected to be extradited to Las Vegas, Spencer said.
"It's an absolutely disturbing call," Spencer said at the scene Wednesday.
The woman's husband, who has limited mobility, took longer to get out of the car than she did, Spencer said. He was the only witness to the shooting.
Both men fled in a white Chrysler 300 they had parked outside the Morley Avenue home, police said. Officers later located the vehicle on the 6600 block of West Washington Avenue.
Contact Mike Shoro at mshoro@reviewjournal.com or 702-387-5290. Follow @mike_shoro on Twitter.
6400 Morley Avenue, Las Vegas, NV