Las Vegas police honor domestic violence victims
Updated October 11, 2018 - 5:32 pm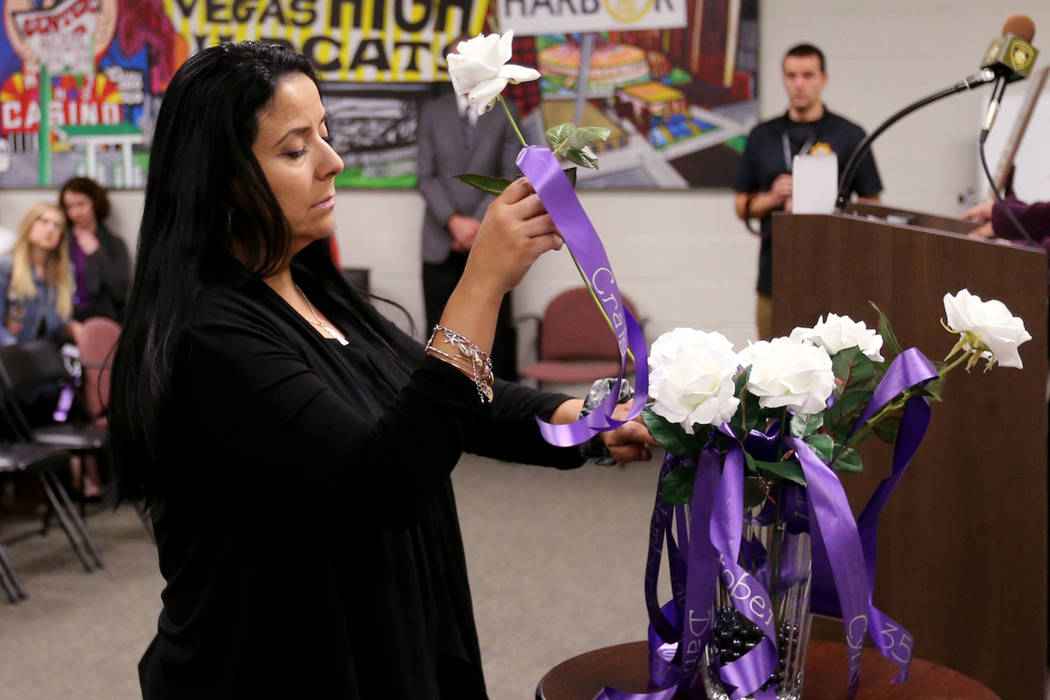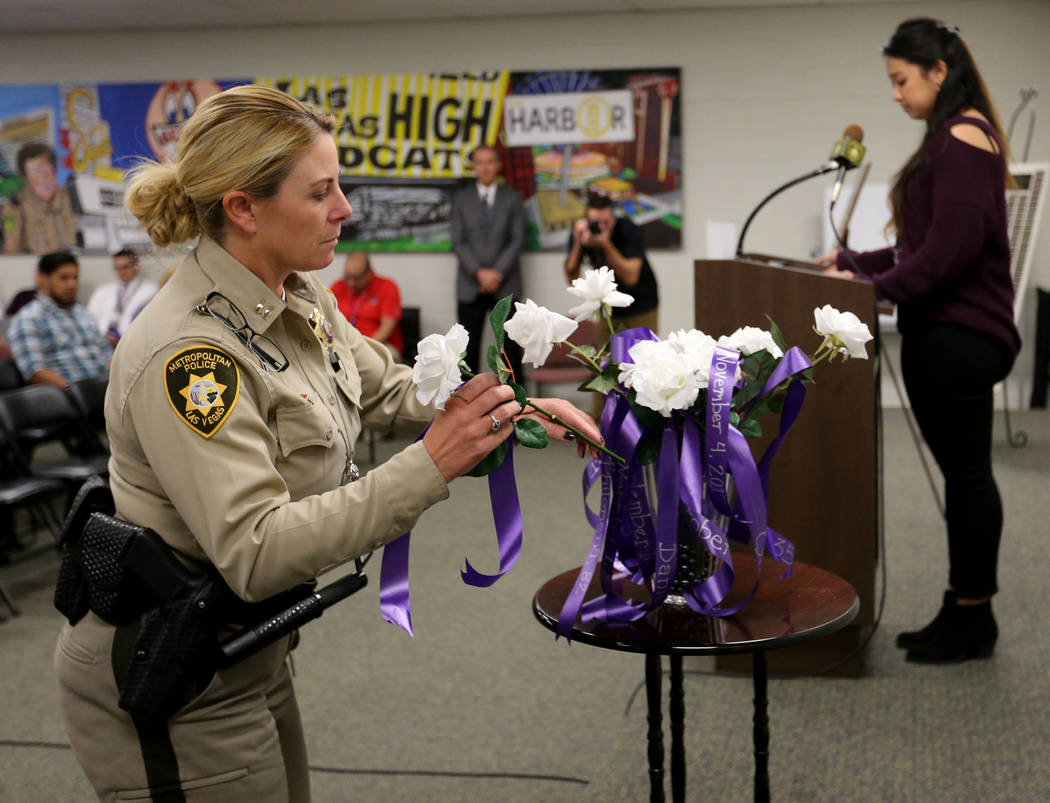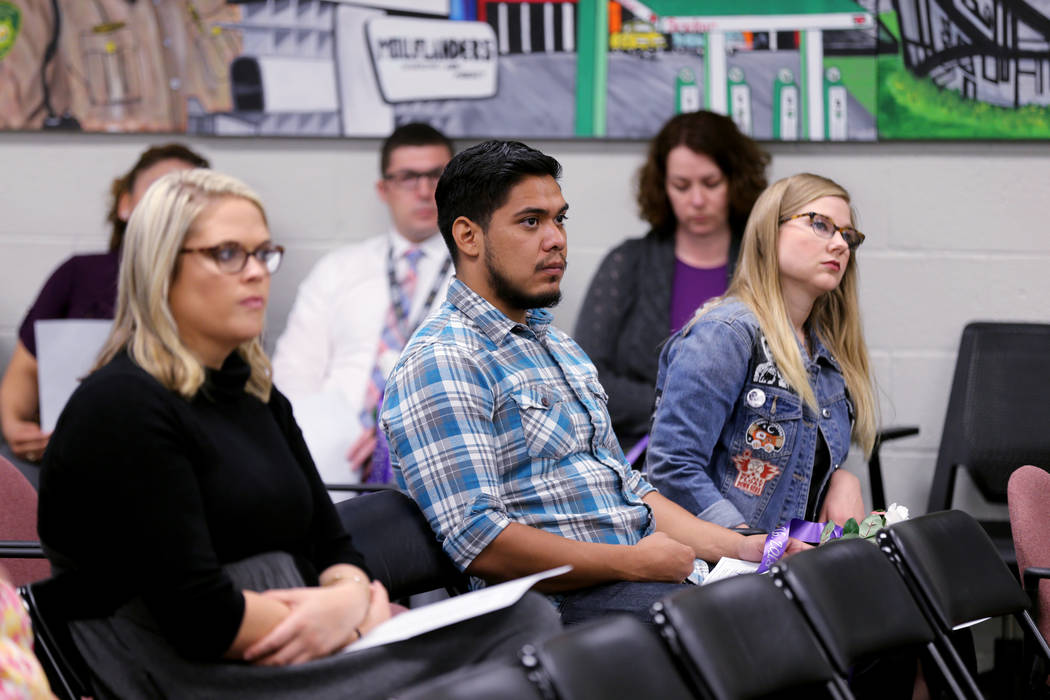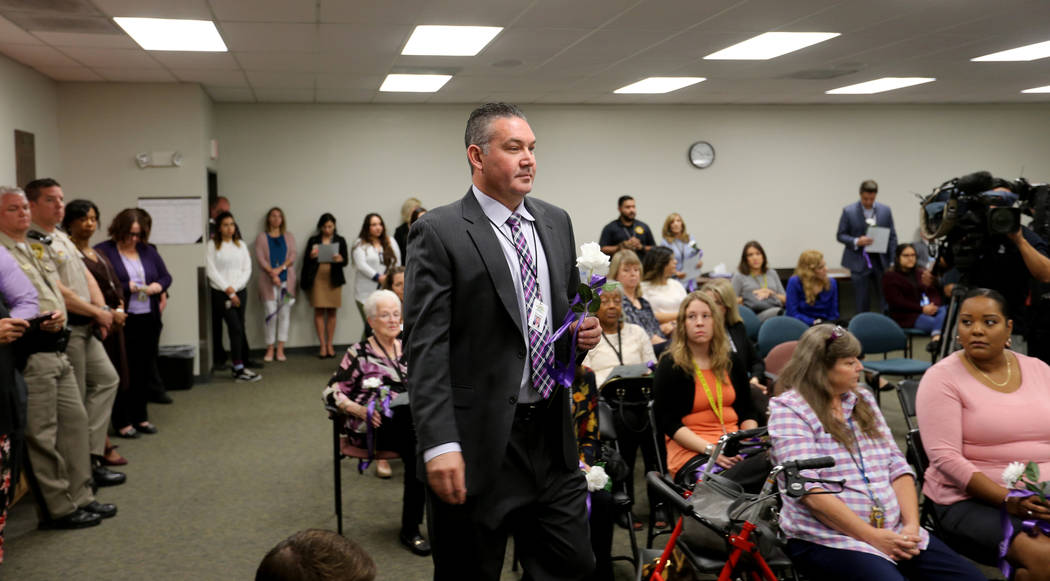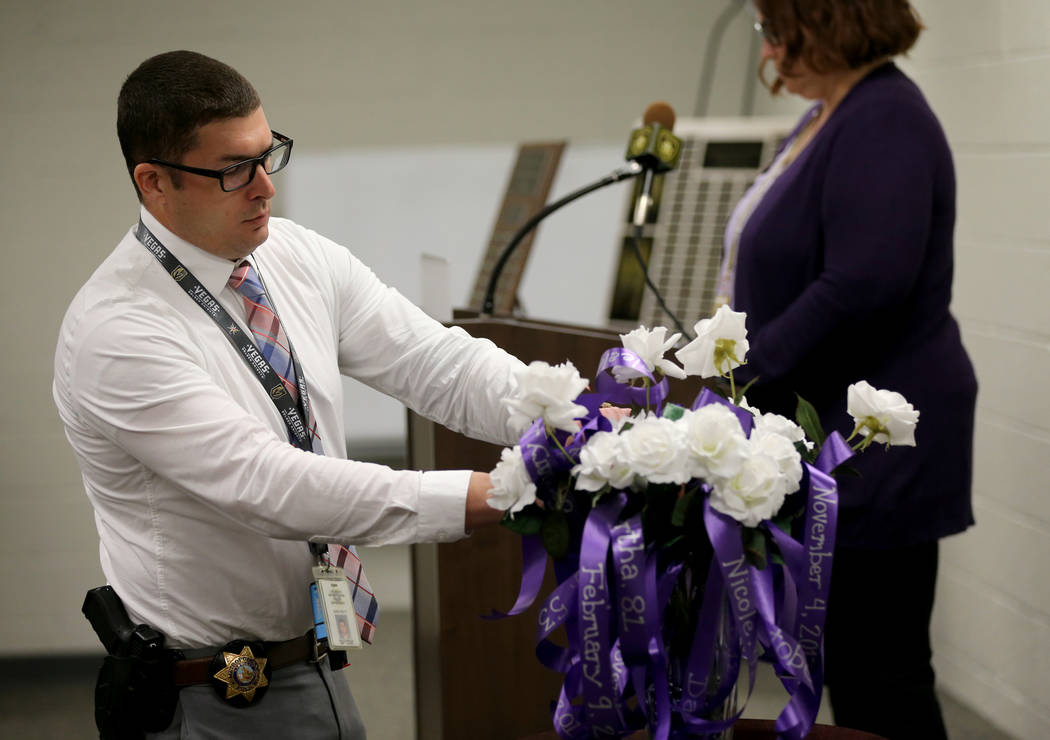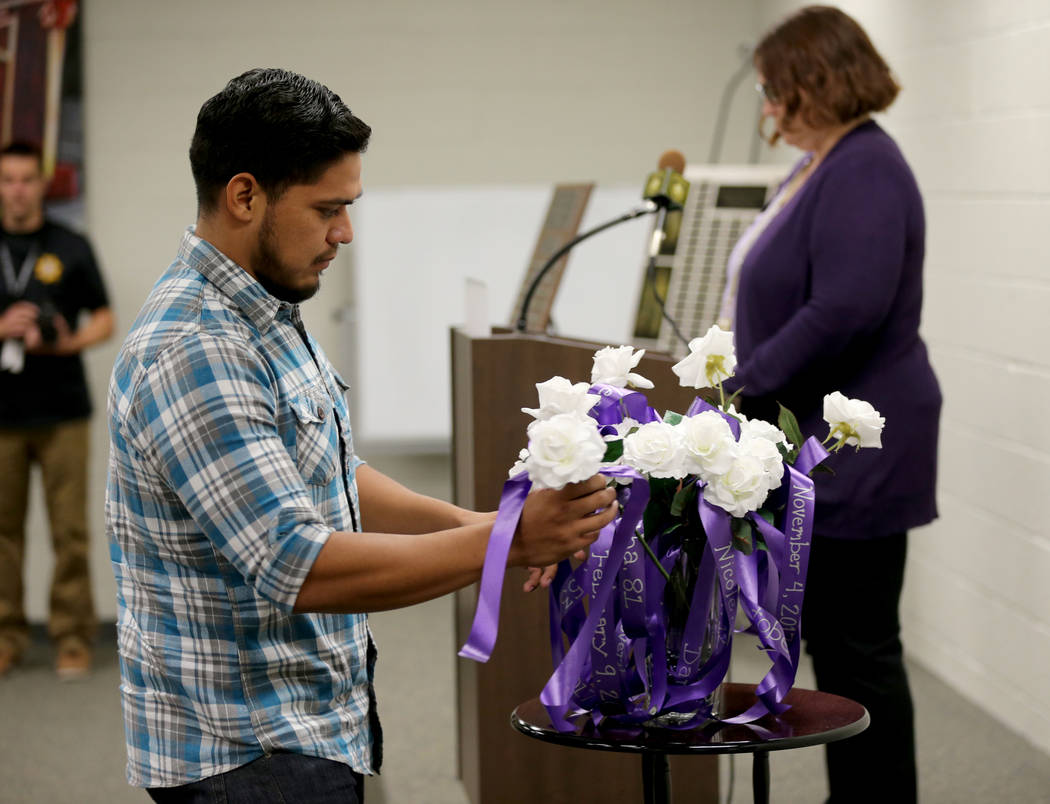 On a small stage, Metropolitan Police Department Undersheriff Kevin McMahill stood indignant.
It was not the first time he'd delivered a speech like this at the remembrance ceremony, which pays tribute to local victims. It's held by the department and the Community Coalition for Victims' Rights.
The ceremony Thursday honored 25 people killed by intimate partners, parents, relatives or roommates between July 1, 2017, and June 30. They ranged in age from 1 to 82.
Their names were added to a new plaque, and 25 white roses were placed in a small vase to symbolize the lives lost.
"Year after year we come together to honor these victims, place the rose, put their names on the plaque," McMahill said at the ceremony. "And the promise is to do everything it is that we can possibly do to make sure that we can reduce those numbers and eventually get to a place where we would hopefully never have to put a single name on that plaque."
"We're not there," McMahill said. "We're not even close."
Domestic violence remains one of the largest drivers of homicides in the Las Vegas Valley. That's one of the reasons the ceremony took place at the Southern Nevada Family Justice Center, which opened in the spring.
The center is a one-stop shop for victim services such as domestic violence victim advocacy, shelter, legal assistance and long-term resources for those trying to remain free from their abuser.
Since the center opened in March, the staff has worked with 393 victims. About 170 temporary protective orders have been issued.
"Despite our best efforts, today we're adding 25 more names," McMahill said Thursday.
Most of those 25 cases had no criminal history involving domestic violence. But unreported abuse does not mean that there is no history of abuse, McMahill said.
"Together as a community, we can change the narrative for victims of domestic violence," McMahill continued. "I say to you, as a community, we can get better. As a police department, we can do better. We will do better. I think this center is the very beginning."
A handful of victims' relatives attended. The crowd also included patrol officers, detectives, Democratic U.S. Rep. Jacky Rosen, District Attorney Steve Wolfson and Daniele Dreitzer, the director of the local Rape Crisis Center.
The ceremony concluded with Capt. Kelly McMahill's rendition of "Amazing Grace."
"I once was lost," she sang, standing in uniform. "But now am found. Was blind, but now I see."
Contact Rachel Crosby at rcrobsy@reviewjournal.com or 702-477-3801. Follow @rachelacrosby on Twitter.
Family Justice Center information
The center serves victims of domestic violence. All services are free.
Address: 861 N. Mojave Road
Hours: Monday through Friday, 9 a.m. to 4 p.m.
Phone number: 702-828-7714
More information: https://www.lvmpd.com/en-us/Pages/SONVFamilyJusticeCenter.aspx
Related
SafeNest CEO passionate about battling domestic abuse
Those battling domestic violence in Las Vegas find more to teach about signs of abuse