Mother of man who died in police custody speaks at film screening
Updated July 21, 2017 - 6:30 pm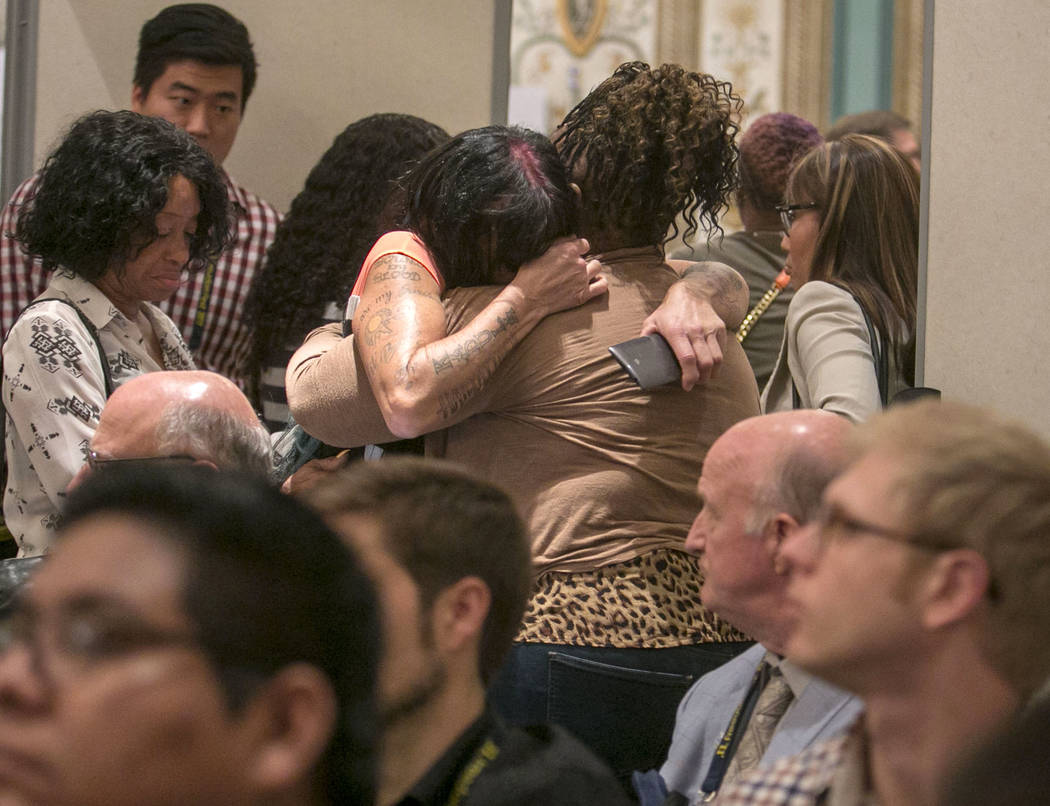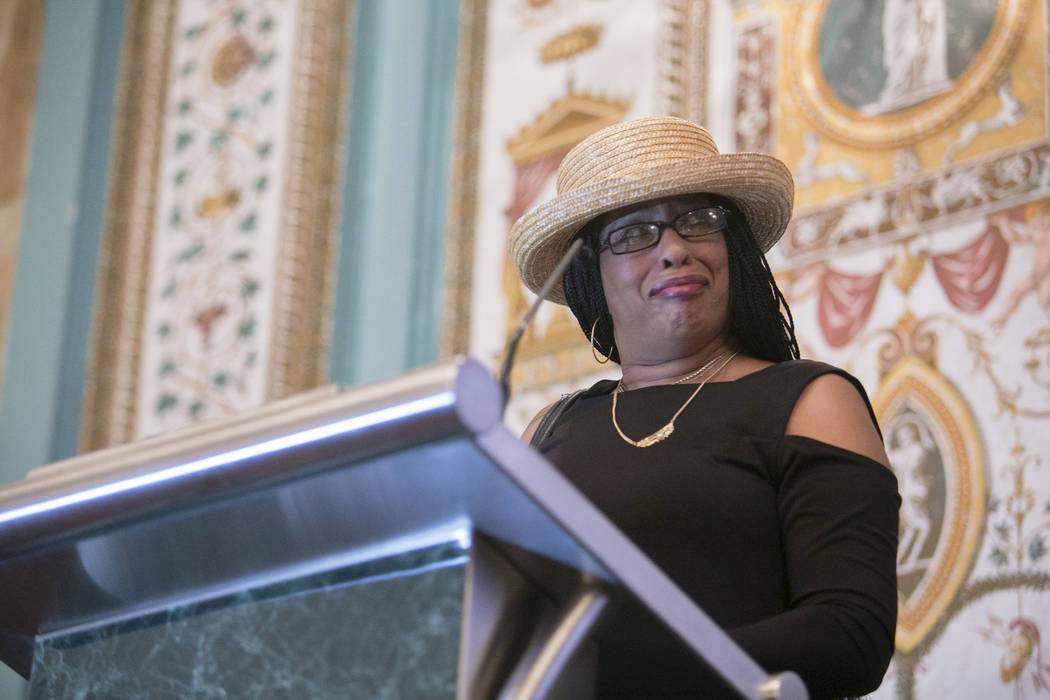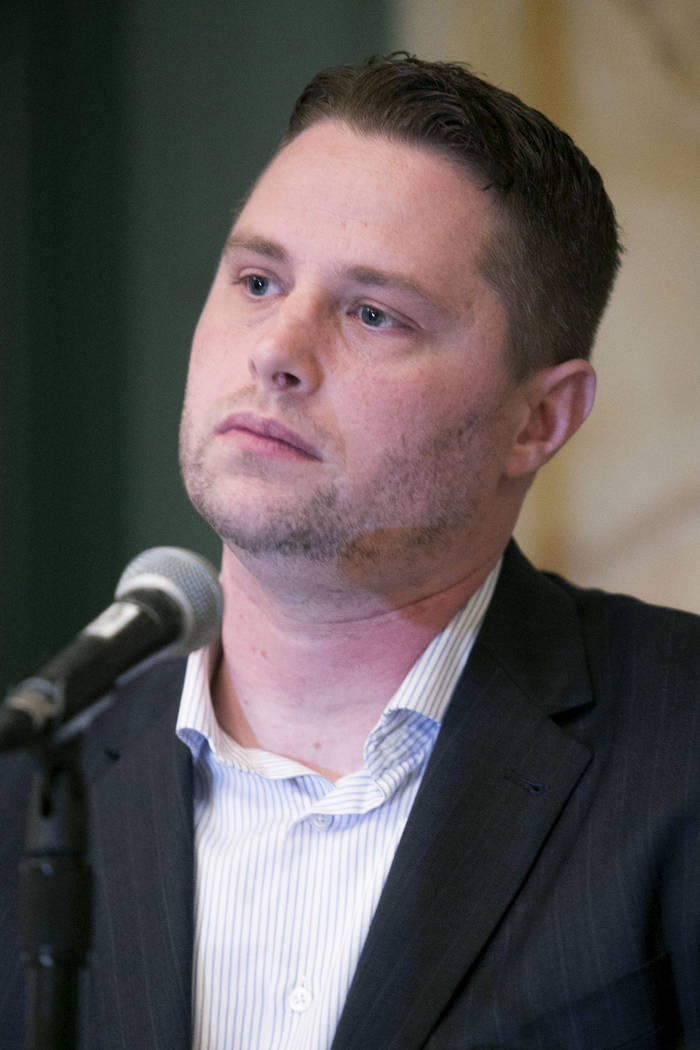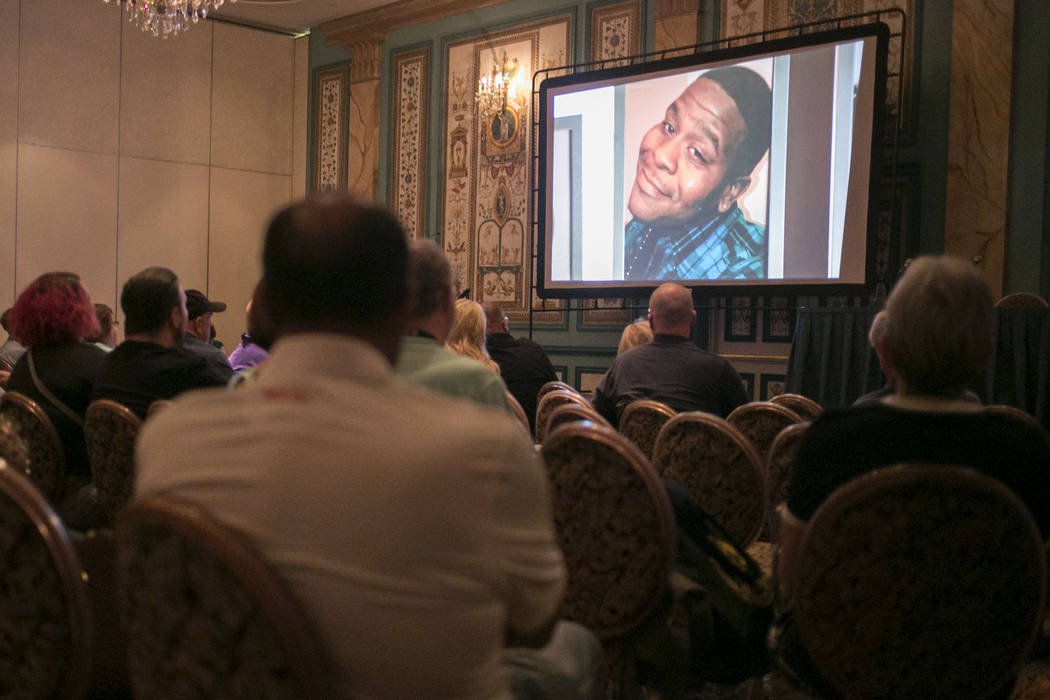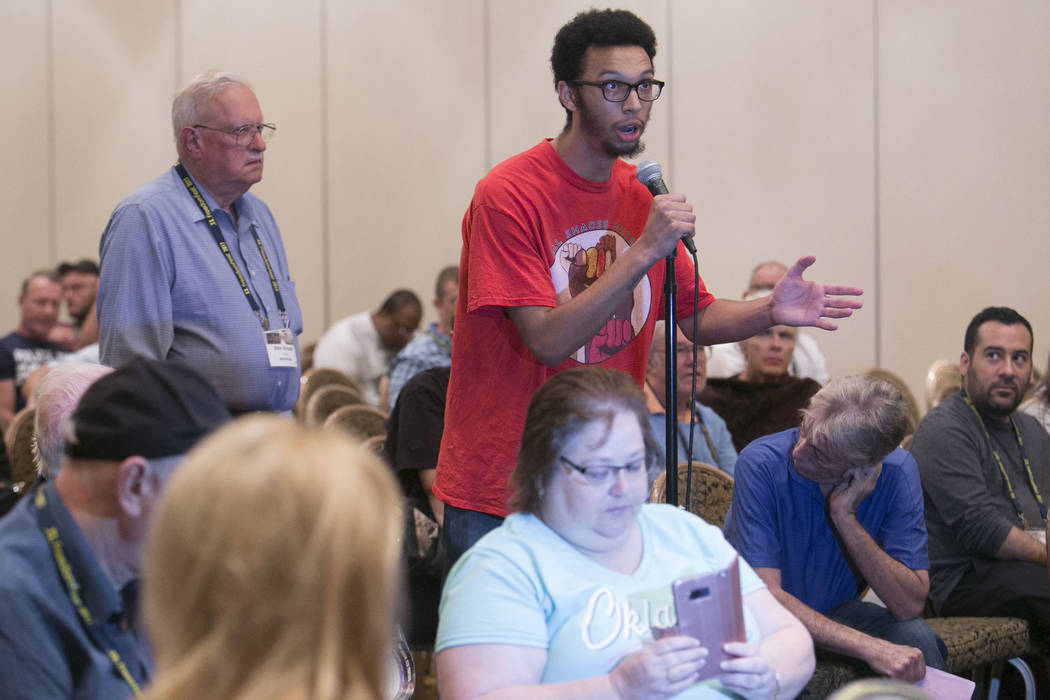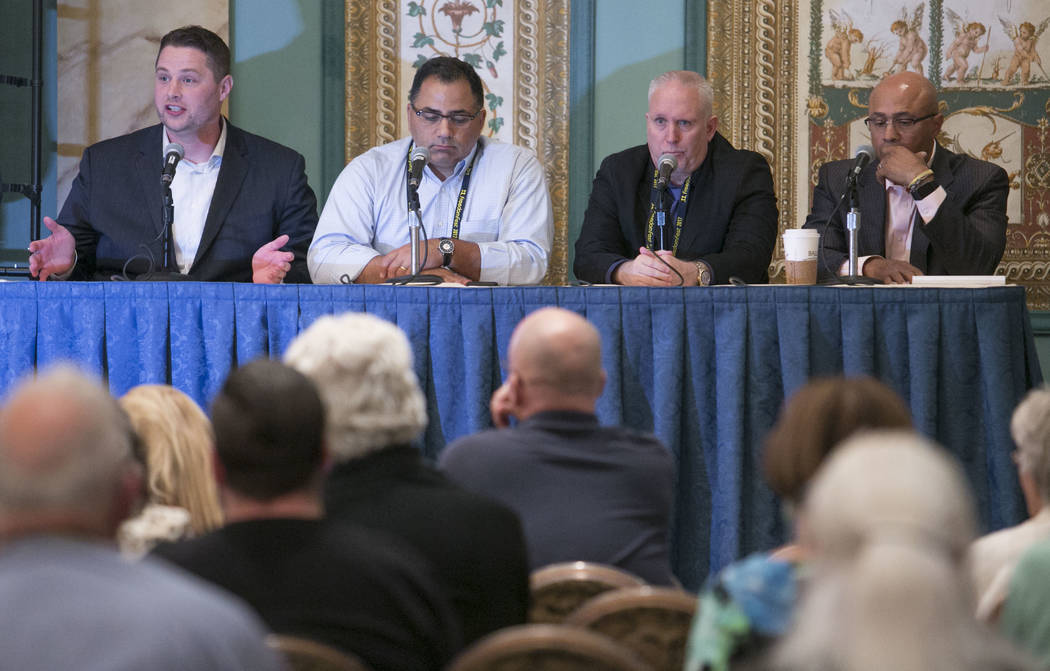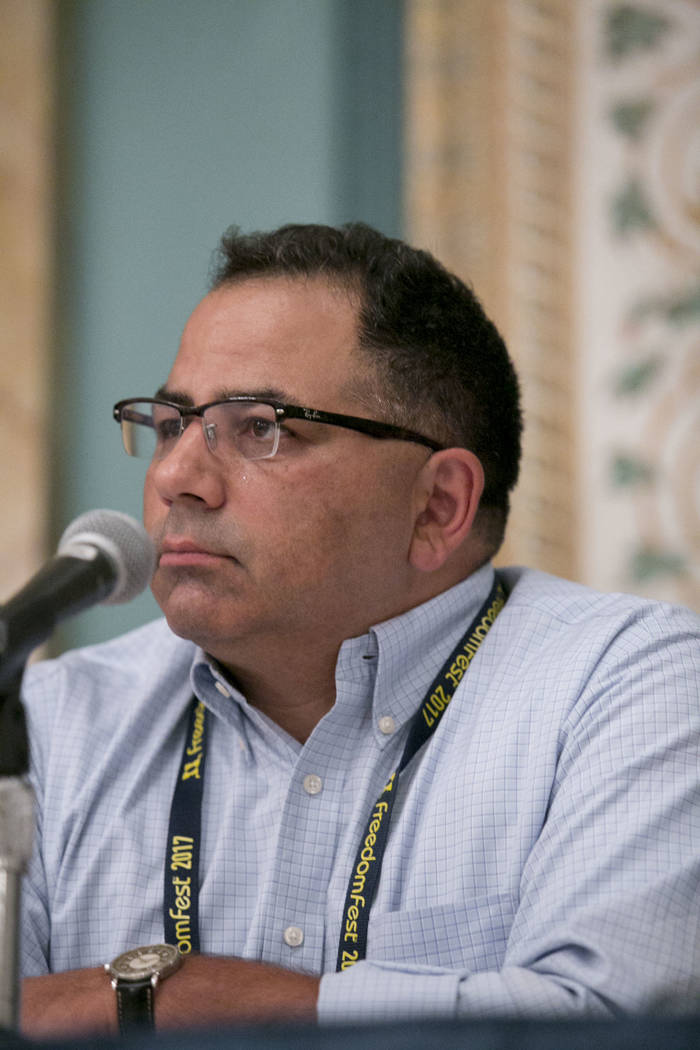 The mother of Tashii Brown, who died in Las Vegas police custody in May, spoke in public about her son's case for the first time this week.
Trinita Farmer spoke at a Thursday night screening of the documentary film, "What Happened in Vegas," during the FreedomFest conference at the Paris Las Vegas. The film takes a critical look at the Metropolitan Police Department's most controversial officer-involved deaths in recent years.
"Tashii was my heart," she said, her short remarks punctuated by sobs. "He was a good son, a good father, and he had a lot of dreams."
Farmer said she is glad the officer involved in her son's death is facing charges, but she believes he should face more severe charges.
"If he was a regular person, a citizen, they wouldn't have been so lenient," she said. "Because he was an officer, he was given special treatment."
Farmer's son, Tashii Brown, died May 14 after Las Vegas police officer Kenneth Lopera stunned him seven times with a Taser and held him in a chokehold for more than a minute. Lopera was later charged with involuntary manslaughter and oppression under the color of office in connection with Brown's death.
Farmer said she wants the district attorney's office to revisit the case and charge Lopera with charges that are "more appropriate."
The Police Department declined to comment for this report.
Her family's grief was apparent as they cried out at the documentary's depiction of Brown's death and rushed to leave the room as body-camera footage of the incident played on the screen.
In addition to the Brown case, the documentary covers the cases of Trevon Cole, Erik Scott and Stanley Gibson.
Cole and Scott were killed by Metro officers just a month apart in 2010.
Cole, a small-time pot dealer, was fatally shot during a police raid on his apartment. He was unarmed when he was shot, and the search warrant authorizing the raid detailed the criminal history for a different man with the same name.
Scott was shot and killed by Metro officers outside a Costco store in Summerlin after an employee saw he had a concealed firearm and called for police. The U.S. Military Academy graduate had a permit for the weapon and was shot outside the store.
Gibson was fatally shot Dec. 12, 2011, during a standoff that began with a mistaken attempted burglary report. The Gulf War veteran, who suffered from post-traumatic stress disorder, was lost in an apartment complex when officers surrounded his car.
"What Happened in Vegas" takes a dim view of Metro generally and was highly critical of Sheriff Joseph Lombardo and former Sheriff Doug Gillespie in particular. Los Angeles resident Ramsey Denison directed the film, which won best documentary at this year's Las Vegas Black Film Festival and may see a limited release in valley theaters this fall.
Denison, a television editor, began the project in fall 2013 after his own arrest. He said he spent three days in the Clark County jail after he called 911 to request a supervisor because he saw two officers being too rough with a suspect.
A police report on Denison's arrest said he shoved the officers, who were cleared by an internal affairs investigation.
Denison didn't hold anything back in his assessment of the department after finishing his movie:
"This is a wildly corrupt, wildly out-of-control police department," he said. "Where there's no video, there's no justice."
Contact Wesley Juhl at wjuhl@reviewjournal.com and 702-383-0391. Follow @WesJuhl on Twitter.