Son of Oklahoma City bombing accomplice pleads guilty to Henderson robbery
Updated March 15, 2023 - 1:24 pm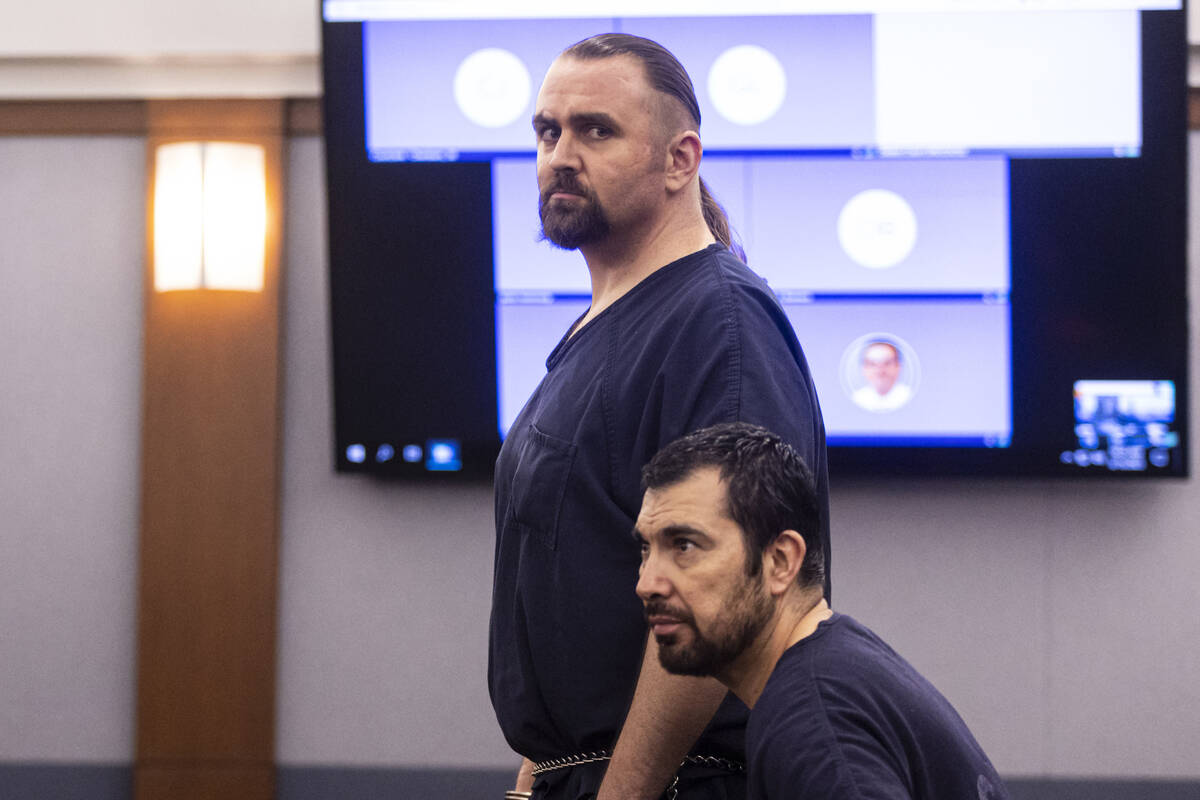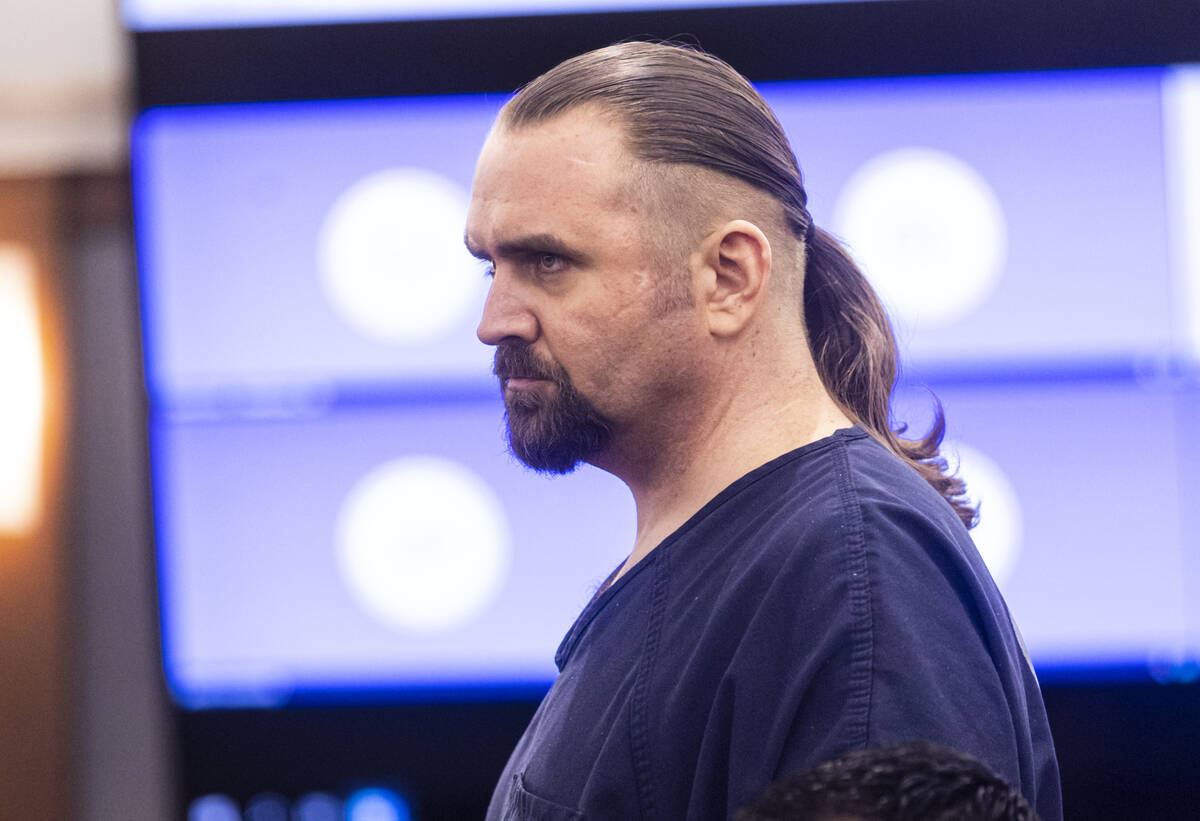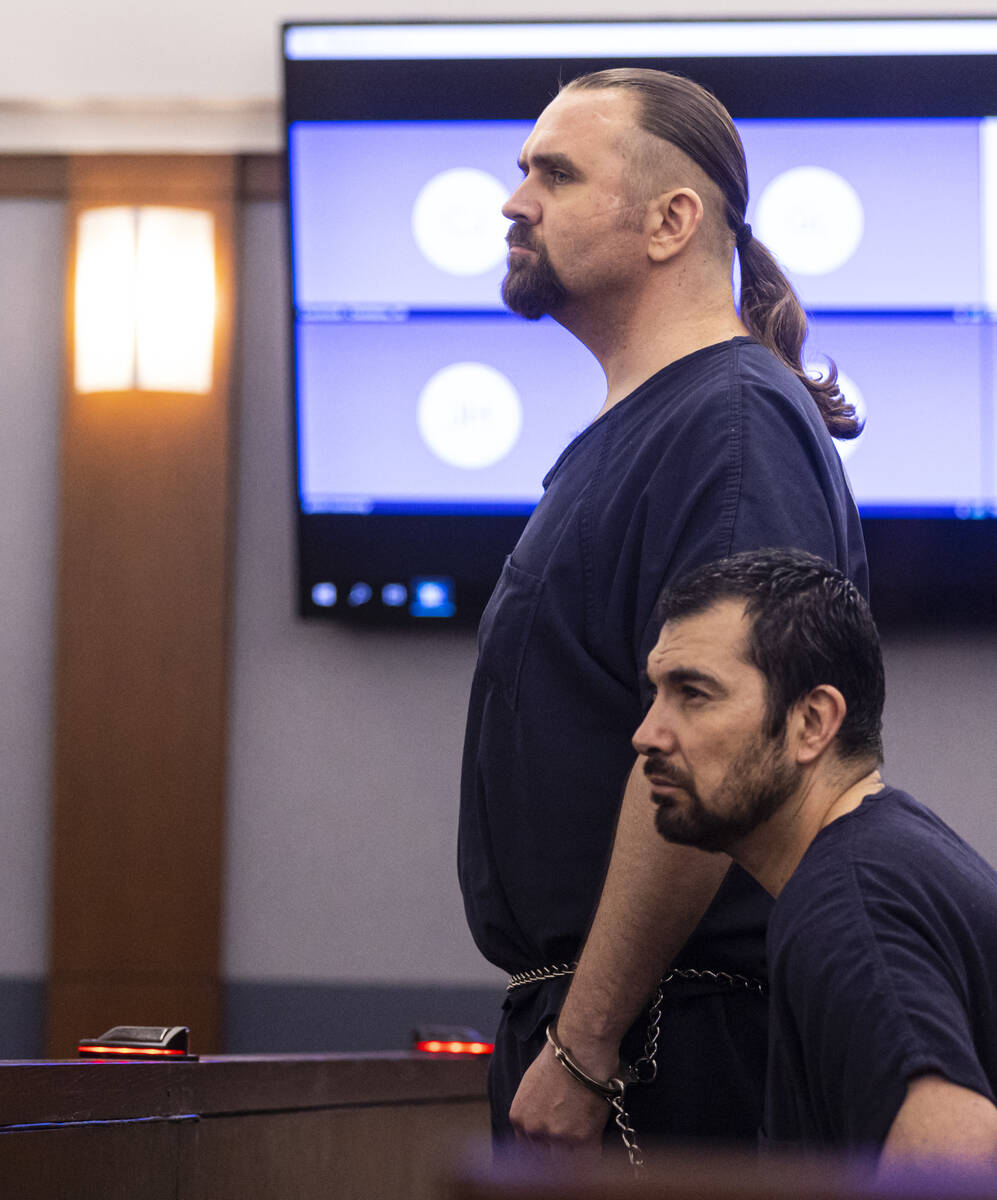 The son of Oklahoma City bombing accomplice Terry Nichols pleaded guilty Wednesday to kidnapping and robbing a 67-year-old Henderson man in 2020.
Joshua Nichols, 40, was arrested in March 2020 after a jeweler told police that Nichols had robbed him at gunpoint in a vacant home, according to an arrest report. He pleaded guilty to first-degree kidnapping and robbery with a deadly weapon during a court hearing on Wednesday, while his co-defendant, George Moya, pleaded guilty to a robbery charge.
"It was a fair outcome," defense attorney Augustus Claus said following the hearing.
Joshua Nichols' father helped Timothy McVeigh build a bomb that killed 168 people at an Oklahoma City federal building in April 1995.
In June 2021, Joshua Nichols pleaded guilty to a gross misdemeanor charge of escaping from electronic supervision after he cut an electronic monitoring bracelet while awaiting trial in the robbery case. He was sentenced in August 2021 to a year in the Clark County Detention Center, court records show.
In 2009, Joshua Nichols pleaded guilty to stealing a Yamaha motorcycle in Las Vegas and was given probation. His father is serving a life sentence for his role in the Oklahoma City bombing. McVeigh was executed in 2001.
Joshua Nichols' bail had been set at $150,000 in the robbery case, but District Judge Carli Kierny lowered his bail to $50,000 after accepting his guilty plea on Wednesday.
According to the guilty plea agreement, Nichols agreed to a sentence of five years to 17 years, six months in prison, although a judge has the final say in his sentence. If a judge does not sentence him to the agreed time, then he could withdraw his plea and proceed to a trial.
The jeweler told police that Nichols, Moya and a woman who has not been charged lured him to a vacant home in Henderson. Nichols was accused of taking $1,700 in cash from the victim's wallet and stealing his jacket, bracelets, a ring and a cellphone, according to an arrest report.
Nichols remained in jail on Wednesday. He is scheduled to be sentenced on June 14.
Contact Katelyn Newberg at knewberg@reviewjournal.com or 702-383-0240. Follow @k_newberg on Twitter.