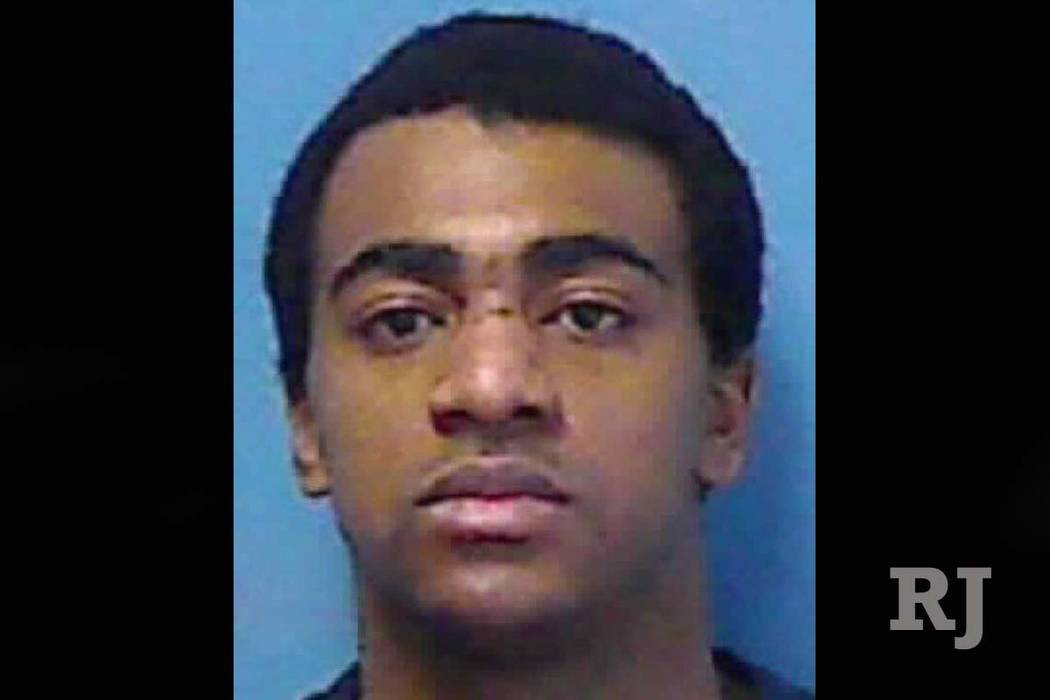 The convicted pimp who was found unresponsive in his prison cell in May died of an environmental heatstroke, the Clark County coroner's office ruled Monday.
Robert Sharpe III, 31, died May 20 at Valley Hospital Medical Center in Las Vegas after being found unresponsive in his cell at High Desert State Prison in Indian Springs two days earlier, the Nevada Corrections Department had announced May 23.
When reached by phone after hours Monday about Sharpe's cause of death, which the coroner's office confirmed late Monday afternoon, corrections department spokeswoman Brooke Keast said, "That's interesting," then declined further comment, citing lack of information.
The day Sharpe was found unresponsive in his cell, the National Weather Service recorded a high temperature of 74 degrees in Indian Springs with a low of 52 degrees, meteorologist Chris Outler said Monday.
As of late Monday, it remained unknown how hot it was inside the prison — or how hot it was inside Sharpe's cell — the day Sharpe was found unresponsive. It was also unclear whether Sharpe was alone in his cell, or whether any other inmates that day experienced heat-related medical issues.
Las Vegas Fire Department spokesman Tim Szymanski said heat-related deaths often involve a myriad of variables, including pre-existing medical conditions and an individual's hydration levels.
"Heat affects different people in different ways," Szymanski said. "You don't have to have 100-degree heat to die of heat-related conditions."
The county coroner's office did not cite any pre-existing medical conditions as contributing factors in Sharpe's death, which was ruled an accident.
Last year, Sharpe was sentenced to life without parole in connection with kidnapping and forcing a teenager into prostitution, among other felonies. A phone call to Sharpe's defense attorney, Arnold Weinstock, was not returned late Monday.
In November 2014, the Nevada Corrections Department announced High Desert inmate Carlos Manuel Perez Jr., 28, had died, with no mention of cause of death, citing an "ongoing investigation."
It wasn't until March 2015 that the public learned Perez, who had been at High Desert serving an 18-to-48-month sentence for battery since March 2014, had been shot multiple times in the head, neck and arms in what the Clark County coroner's office ruled a homicide.
Perez was handcuffed at the time of his death. In connection, Raynaldo Ramos, 37, a former correctional officer trainee at High Desert, was charged with involuntary manslaughter and performance of an act in reckless disregard of persons or property resulting in death.
A jury trial for Ramos is scheduled for Feb. 5, 2018, court records show.
Contact Rachel Crosby at rcrosby@reviewjournal.com or 702-387-5290. Follow @rachelacrosby on Twitter. Review-Journal writer Bianca Cseke contributed to this report.